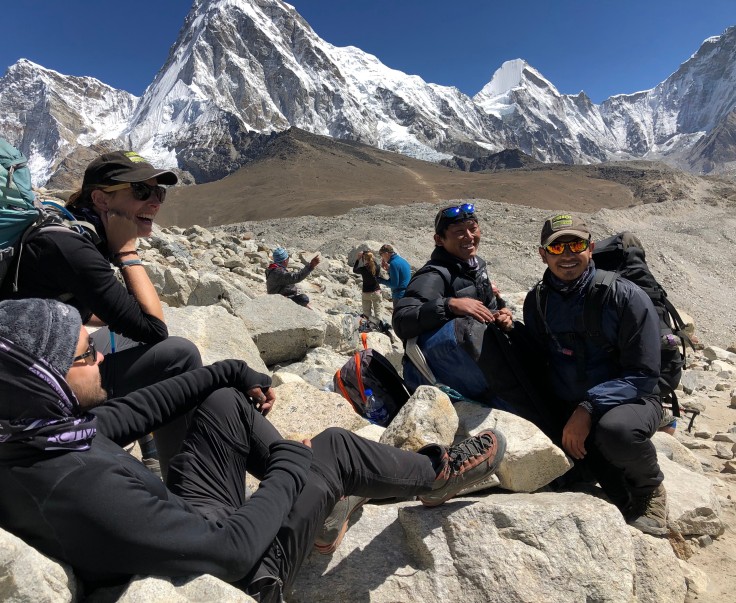 We're big believers in the journey being just as important as the destination, so we pay a lot of attention when selecting transport options, routes and guides. Getting around Nepal can be an interesting experience and we like to make sure you enjoy those bits in-between as much as the rest of your adventure.
We've put together some information below to give you a few pointers on getting to Nepal, what to expect and how to get around once you're there.
If you still have some questions, feel free to drop us an email, give us a call or type away in the live chat box in the corner of your screen – we're here to help.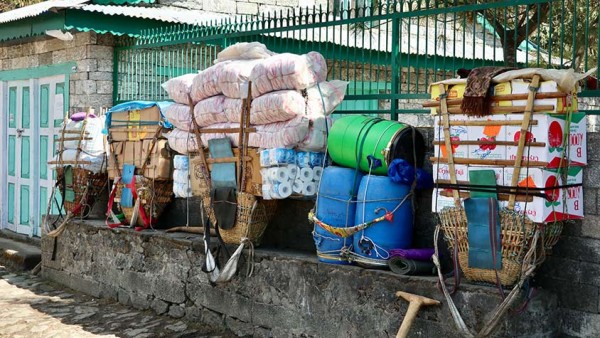 Flying into Nepal
Airports
To enter this world of adventure and zen, you must first get through Kathmandu airport, also known as Tribhuvan International Airport. It is unlikely that you'll fly direct to Nepal (if you're travelling from America, Europe or Australasia you'll probably be stopping off in the Middle East or Asia) and you may want to break up the journey. The buzz of Nepal's capital city will hit you as soon as you get off the plane, and although it's not a huge airport, it's the only way in and out if you wish to fly. So take some deep breaths and remain calm, knowing what to expect is half the battle and being prepared will make this a painless process.
Here are a few helpful hints to save you some stress:
Keep a pen with you at all times on the plane and in the airport - most airlines will hand out your arrival papers whilst you're still seated and will save you time once you get off.
When you pass through immigration pay special attention to all the signs, it can be busy and if you're in the wrong queue you'll be sent to the back of the correct one.
You'll also pass through passport scanners, these can be a little temperamental, so be patient. There is a desk if these scanners don't work correctly, so you can queue and wait for somebody to check your passport manually.
You can also travel via train or bus from Dehli to Nepal but it's a long journey and fairly uncomfortable. The bus travels through the night, which isn't the safest time to be on Nepalese roads and if you're hoping to catch up on sleep and hit the ground running once you arrive, you might find you're in need of a few hours in bed.
Do I need a visa to visit Nepal?
Unless you're travelling on an Indian passport you'll need a visa for entry into Nepal, you can either get a tourist visa upon arrival or a multiple-entry tourist visa in advance. These vary in cost from US$25 to US$100 depending on how long you plan to stay. Any visas that are obtained from the embassy must be used within six months from the date of issue and your passport must also be valid for six months or more. Your visa will need to be paid for in American dollars so make sure you have some cash with you as well as two passport-sized photos (or more if you plan on getting hiking permits).
In peak-season flights into Kathmandu sell out quickly so you may have to fly into Delhi and change airline. If this is the case, you'll need to get hold of an Indian transit visa as you'll have to get your luggage and check it back in again.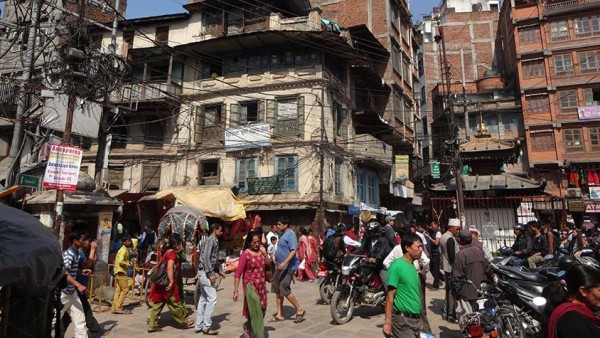 Getting around Nepal
Transport options
There are a couple of ways to get around in Nepal and in the bigger towns like Kathmandu and Pokhara there are metered taxis. The cost of a taxi is low in comparison to the US or UK (even if you're charged 'tourist rates'), but they can vary due to the frequent changes in fuel cost. If you're catching a ride from the airport and you'd rather avoid the hassle of haggling, you can head to one of the pre-paid taxi counters and pay a set price. If you're travelling with us our team will already know which flight you're arriving in on and we'll meet you there to take you to the hotel.
Once you're roaming the streets of Kathmandu you can choose to explore on rickshaws, they're fun looking three-wheel carts that are either cycled manually or driven by an engine. Prices are generally negotiable and although they're not as comfortable or spacious as taxis, they're a great way to get a feel for the city as you move around.
If you're travelling between towns, buses are a popular option. They're cheap but they can be a bit of an adventure in themselves. Often uncomfortable and overcrowded, they travel on damaged and unmaintained roads, so it is always better to travel in the daytime rather than at night.
If you're planning on doing any hikes or treks in Nepal, chances are you'll need a domestic flight - to Pokhara or Lukla. It is much more convenient and saves a lot of time but weather plays a big role here. As with any mountain region the weather often causes delays and cancellations so make sure you prepare for every scenario and are covered by your insurance policy.
Language
The official language of Nepal is Nepali, however this is spoken by roughly only half of the population and there are lots of variations (123 different languages were reported in the 2011 consensus!) But you'll be happy to know that English is widely spoken and understood, in fact the Nepalese love an excuse to practice. We'd still recommend learning a few words as it is always appreciated.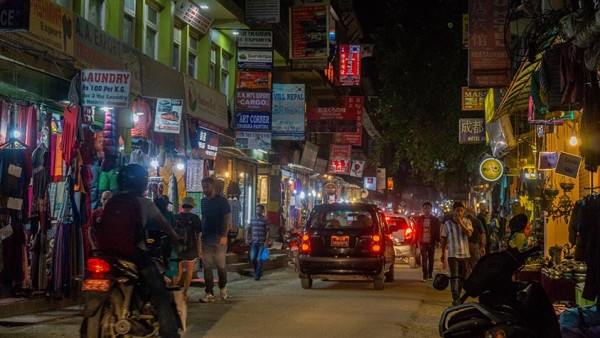 What to do in Nepal
The services industry is Nepal's number one contributor to GDP, which means tourism businesses are thriving there. That means there's lots to see and do! Whether you're looking to tick off the bucket-list trek to Everest Base Camp or Annapurna Sanctuary, explore the mythical Mustang region near the Tibetan border, trek the lower elevations of the Khumbu region, or explore Kathmandu, Pokhara, Chitwan National Park, and the fertile lowland valleys of Nepal, you'll find something to suit you.
Nepal is synonymous with high mountains, extreme challenge, and personal risk/reward. But it is also becoming synonymous with adventure sports involving less risk than attempting to summit the world's most treacherous peaks. White water rafting, ziplining, bungy jumping, and wildlife safaris are all growing in popularity in Nepal, and whatever you choose, you're contributing to the countries growth and recovery from a series of devastating earthquakes in recent years.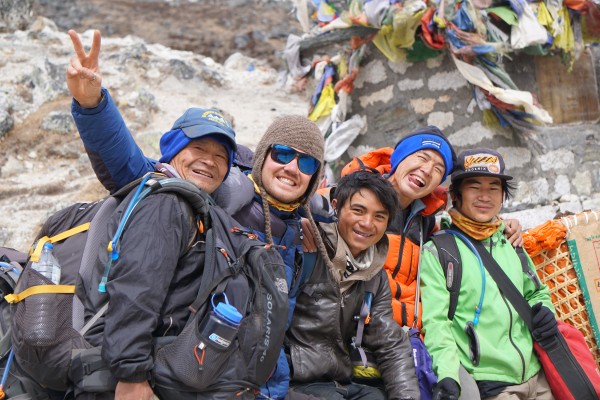 How to plan a trip to Nepal
What you hope to tick off during your visit to Nepal will largely influence how you plan your trip. For example if a trek to Everest Base Camp or Annapurna Sanctuary is your reason for visiting, then you'll likely choose a tour provider, book your place and your international flights, and the rest will be done for you. At least that's how we like to operate for our guests! Once you arrive in Nepal your guides will meet you at the airport, wrapping you in a blanket of confidence away from the frenzy of central Kathmandu, and take care of every detail of your trip on your behalf, so you only have to enjoy your adventure.
Another thing to consider if you're planning a trek during your Nepal trip, is the training you might need in order to enjoy your adventure. Our team at Active HQ is awesome at answering questions about the required fitness for certain bucket-list treks, and we can give you suggestions for the type of training you might want to do pre-trip.
If you're planning to travel independently then your itinerary is likely to be quite different, and take extensive planning and logistical foresight to be the memorable trip you're picturing. It is not recommended to trek to the higher altitudes above, say, Lukla (2860 metres/9383 feet), without a guide or medical professional familiar with the effects and treatments of altitude sickness – we'd recommend sticking to the lowlands, exploring Chitwan National Park, Kathmandu, and Pokhara, for example.
How to choose a guided tour operator
Choosing who to give responsibility to for your Nepal trip of a lifetime is not an easy decision. You're likely to have been dreaming of a trip to Nepal, to trek amongst the world's highest mountains or explore the caves and plains of the Mustang region, for a long time – you want it to be perfect. You want to travel with operators who are global leaders in adventure travel, who've been taking ordinary people on extraordinary adventures for more than 20 years, and who know that attention to the finest details make the difference between a great trip and a life-changing adventure. Active Adventures is fortunate enough to have the best guides in the business with years of experience guiding in multiple destinations, so you can be sure you're in the safest hands.
We have hundreds of reviews from past travelers who adventured in the Himalayas with us, so check out what they have to say here. Many of our past guests loved their adventure with us so much that they're willing to be contacted by people considering the same trip they took, to help tell the story of how incredible the adventure is. So don't just take our word for it! If you're skeptical of reviews on our own website, check out our reviews from independent review service TrustPilot – where you'll find even more guests raving about our Nepal adventures.



Travel tips - 7 cultural conventions you should know
Etiquette and observing practises of a different culture is a key part of any travel experience, and participating will only add to the memories you'll return home with. In the busiest tourist areas like Kathmandu and Pokhara there is high tolerance towards visitors, but as you get to more remote places the more sensitive, aware and in-tune you are with local custom the more you'll enjoy yourself – not to mention the opportunities it creates to connect with the Nepali people, often the highlight of our guests' Himalayas adventures.
Here are seven social and cultural conventions we recommend you observe whilst visiting Nepal:
Shaking hands is not a common greeting, instead press your palms together in a prayer-like gesture and say Namaste (nam-ast-ay).
Women should dress conservatively and keep shoulders and legs covered (a good rule of thumb for Asian countries is to have your elbows and knees covered).
Permission should be sought before taking photographs, particularly at religious sites.
Public displays of affection between men and women are not seen as appropriate.
Footwear should be removed when entering houses, especially kitchens, or shrines.
Seek permission before entering a temple, and do not take leather articles inside.
Remember not to point with a single finger but use a flat extended hand especially to indicate a sacred object or place.