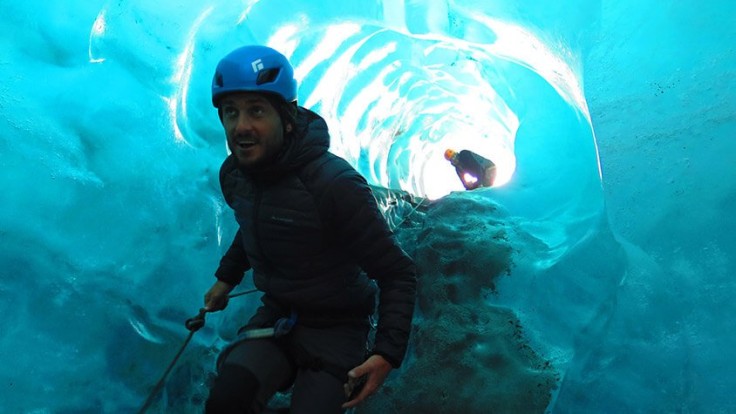 Are you a keen explorer? In the market for a new adventure? You're about to add Iceland to your list! This natural powerhouse has dramatic terrain, snowy mountains, dancing skies and hot pools galore. We've chosen a few of our top picks below to get you well on your way to planning your next big trip!
If you'd rather kick back, relax and let us do the hard work for you, check out our Iceland tours and get in touch... we've got you covered!
1. Check out the cutest bird in the world
During the summer season (between May and August) you'll catch these little fellas on the cliff sides in Iceland. You can hike the Ingólfshöfði headland to catch a glance, it's private land so you will need to arrange a tour in order to reach the colonies.
They are a beloved bird in the region, but don't be shocked when you see them on the menu! They're a bit of a delicacy so if you can stomach it, you can try them for yourself.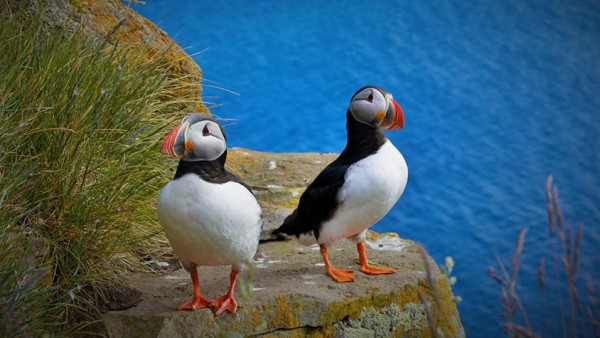 2. The Midnight Sun
If you head to Iceland between May and August you'll notice something a little odd, it doesn't really get dark! This is due to Iceland's proximity to the Arctic Circle and the tilt of the Earth's axis towards the sun during summer.
Not only does this mean easy travel throughout Iceland with no snowy weather restrictions, but you also have the luxury of heading to popular sights much later in the day to avoid to crowds and enjoy the twilight colours.
The midnight sun peaks between 20th-22nd June each year (it's called Sumarsólstöður or Summer Solstice) and you can celebrate the 24-hour daylight however you like! You can try out some midnight hiking, a spot of golf, or maybe even a swim if you're super brave. There are festivals and events dotted throughout the week of Summer Solstice to keep you busy!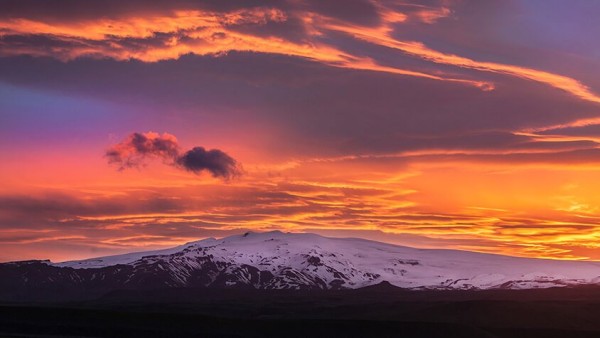 3. Experience Reykjavik "Smokey Bay"
Reykjavik is the capital of Iceland, but don't let its nickname fool you, this is one of the cleanest and greenest cities in the world. The phrase 'Smokey Bay' comes from the numerous hot springs dotted around that let off their steam and create a smokey vibe over the city. The geothermal energy gathered in Iceland makes up around 25% of Iceland's electricity and 90% of the hot water requirements of its residents - they're almost completely fossil free and we think that's pretty epic!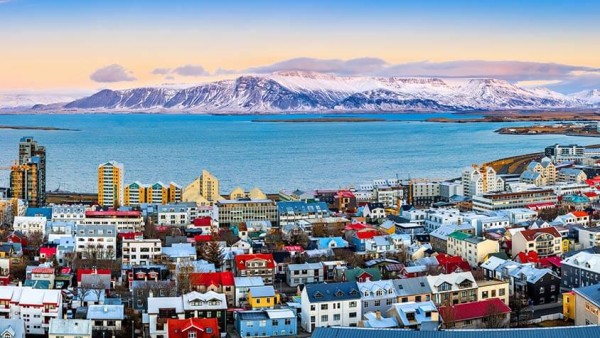 4. Explore Vatnajökull National Park
Vatnajökull National Park is home to the largest glacier in Europe and it is surrounded by varied terrain that will leave you speechless. Three Volcanoes tower over this region; Askja, Kverkfjoll, and Snaefell and you'll find spectacular canyons alongside narrow glacier valleys throughout.
And whilst you might be looking around at your spectacular surroundings, it pays to look down. Beneath this ginormous icecap is Grímsvötn, which is currently Iceland's most active volcano sitting 400m below the surface.
When Grímsvötn erupts it causes significant glacial floods and if the overlaying section of the glacier melts you'll be met with breathtaking views of ash and steam escaping. Did we mention you can go glacier-hiking here too!?
5. Hike a Volcano
The Eldfell Volcano sits in the Vestmannaeyjar archipelago (Westman Islands) and is the culprit of one of Iceland's biggest natural disasters. The Volcano erupted in 1973 with no warning barely a kilometer from the town of Heimaey. You can visit the Eldheimar exhibition, a museum of remembrance on Vestmannaeyjar Islands, which focuses on this very eruption.
Eldfell is also known as the fire mountain and some parts are bright orange in colour. It is only 200m high and a pretty easy climb for the incredible views you'll find at the top.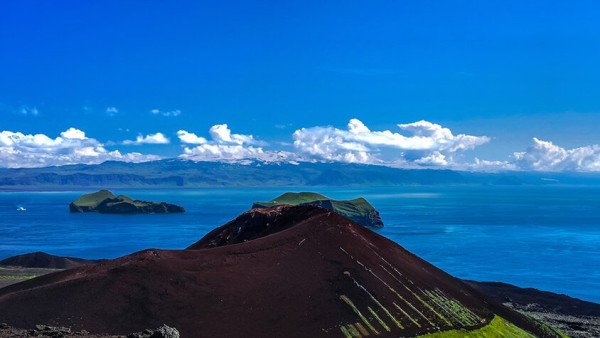 6. Chase Waterfalls
Waterfalls have a somewhat magical feel about them, and in a country that is said to be inhabited by trolls and elves, you might find yourself believing. A combination of heavy rainfall and numerous glaciers has left Iceland inundated with them, so you won't need to travel far to be 'wowed'. Some of our favourites are Öxaràrfoss, Gullfoss, Seljalandsfoss, Skógafoss, Kvernufoss & Svartifoss (but there are HEAPS more).
7. The Northern Lights
The Aurora Borealis is on almost every bucket-list, and there is a pretty good reason why! This other-worldly spectacle attracts people worldwide, all hoping to see the sky come alive with dancing lights. The best time to see them is on a clear, crisp winter night (December-February), but they're notoriously unpredictable so planning ahead can be tricky!
One thing to bear in mind is that during the winter-time much of Iceland is inaccessible, the heavy snowfall means road closures and unsafe sites so you may miss out on a lot of other things that the country has to offer!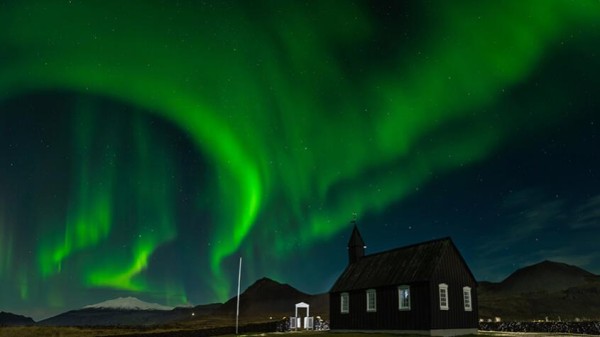 8. Visit Jökulsárlón Lagoon
Jökulsárlón is a glacial lagoon, bordering Vatnajökull National Park in southeastern Iceland. The pale blue waters are dotted with icebergs from the surrounding Breiðamerkurjökull Glacier, part of larger Vatnajökull Glacier and it is spectacular.
You might want to clear some space on your camera because this spot is a photographer's dream and if you keep an eye out you might just see seals playing amongst the icebergs.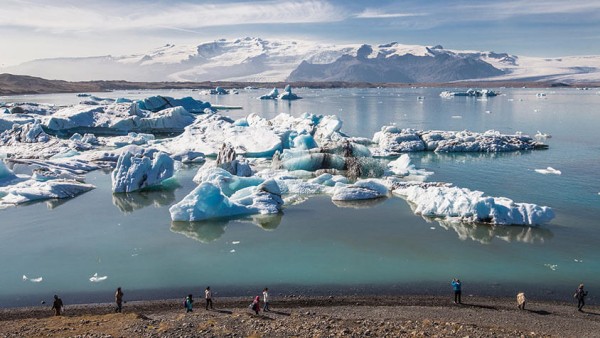 9. Sea kayak Heinabergsjökull Lagoon
Does the idea of kayaking beneath towering glaciated mountains amongst views of the mighty Vatnajökull National Park grab your attention? Well look no further, Heinabergsjökull Lagoon is the spot for you. This is only possible during the summertime and the spot is relatively unknown hiding down a gravel road!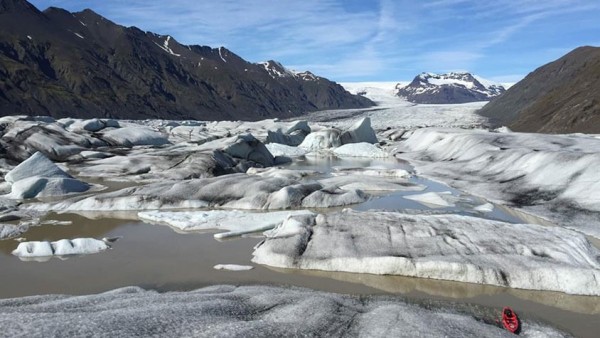 10. Geothermal heaven
Iceland is a geothermal wonderland, you can soak in natural hot pools, check out one of the many geysers or even make a visit to a geothermal power station to see how one of the most environmentally friendly countries in the world makes use of their surroundings.
You've probably heard of the Blue Lagoon, this spa is one of the most enchanting in Iceland and the setting is outstanding, but it happens to be a pretty active area so you might feel the odd earthquake here and there!