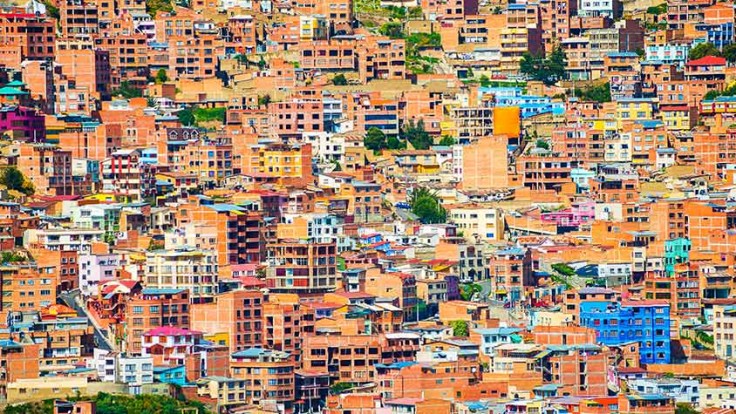 La Paz, also known as 'the city that touches the clouds', sits at a whopping 3,600m above sea level and houses around 835,000 people. It is a concrete jungle of honking car horns, colourful market stools and cable cars sliding overhead to even higher perches. The city will engulf you, shock you and amaze you in a place where new meets old, the blinding sun meets cold quiet corners and sky scrapers meet the steep valley slopes of the surrounding mountains.
If you're travelling through South America you'll likely head to La Paz at some point, and you should, it is well worth a visit! From the spooky witches' market to death road, there's an activity for every adrenaline level.
We'll give you a place to start your adventuring with a quick guide on what you can do, how to get there and the climate in the city.
Skip to: What to do | How to get here | Climate
What to do in La Paz
The Cable Car:
The cable car system, known as 'Mi Teleferico', in La Paz is the best way to get around with four current lines and more underway. Seeing this crazy city from above really puts the landscape into perspective. You'll be able to see the rickety homes clinging to the side of the steep valley slopes and a city dominated by gothic spires and modern office blocks, all dwarfed by the surrounding snowy peaks.
The best thing about these cable cars is that they run on electricity (in a city full of diesel chugging trucks) and make hardly any noise, they're also moderately priced and will get you around the city in no time.
The Witches' Market:
Unless you're really into black magic and all things spooky, the witches' market in La Paz will push your imagination with the weird and the wild at every turn. You'll find lucky charms, enchanted trinkets, natural medicines and hallucinogenic plants and if you're into the bizarre you can grab yourself a dehydrated llama fetus to bury under your house for good luck.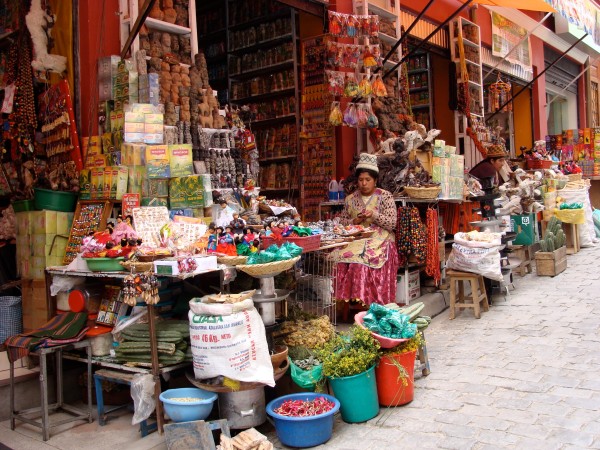 Death Road:
Until 2006 Death Road was the only connection between La Paz and the jungle, so if you needed to get back and forth, the risk was unavoidable. As the name suggests, this is the world's most dangerous road with around 25 cars and two bikes per year falling over the edge (pre-2006). You can now cycle down here but it is not for the faint-hearted, it is steep and extremely narrow in places with sheer drops. If this is your kind of thing, make sure you choose a reputable company, you'll be ascending 4650 meters so you'll need decent equipment.
Valle de la Luna:
This translates to 'The Moon Valley' and lies just outside of the city, you can get here quickly via taxi. The landscape is dominated by huge stalagmites that have been eroded by wind and water to form a maze of trails and fascinating rock formations. You'll want to spend about an hour here wondering through this lunar-like landscape and getting some photos.
Cholita Wrestling:
Every Sunday in the dizzy heights of El Alto you can watch Bolivian women, dressed head to toe in traditional clothing, battling it out in a wrestling ring. It's a lot of fun and quite a sight to behold, so if you get time to check it out you can support the locals with a small entry fee.
Getting here
By air – El Alto International Airport is the main gateway to Bolivia and less than a 1 hour drive to La Paz. It sits at 4,058 meters above sea-level and to put it into perspective, it is almost half as high as a jetliners cruising altitude.
There are multiple South American and local airlines that serve El Alto airport so you wont have any trouble getting here via air.
By bus – you can get to La Paz via bus from multiple different locations; Lake Titicaca, Buenos Aires, Salta, Jujuy or La Quiaca in Argentina etc. There are heaps of routes to choose from, but none are fast. These routes are designed to pass through multiple locations in order to pick up/ drop off more passengers, so you'll often spend a great deal of time stopping along your way. This is a much cheaper option than by air but as always, it is bumpy, uncomfortable and lengthy.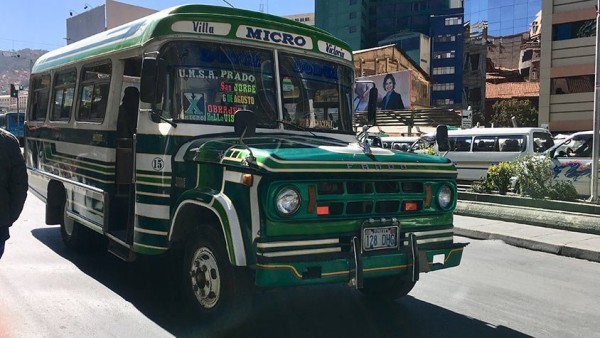 The climate
La Paz is 3,500m above sea level, so you'll more than likely feel the cold once you arrive, especially if you're arriving from the heat of Brazil. This is a country where the poor live at altitude and the rich live as low in the city as possible, it is also a city that allows prisoners to pay for their level of luxury based on which floor of the prison they'll be bunking.
The average temperature has little variance, with May averaging at 15 °C and January being the coldest month of the year with an average of 14 °C. These temperatures drop to -1°C and 5°C respectively during the night. May – October are the rainy months with November – April remaining relatively dry. September is the wettest month of the year with an average of 224mm of rain and January is the driest with only 8mm.