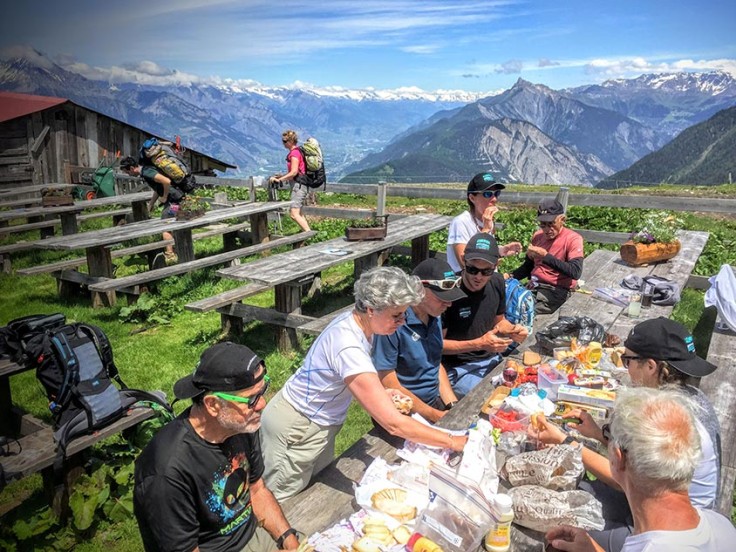 A hiking & mountaineering dream
The European Alps stretches across seven countries in Western Europe – France, Italy, Switzerland, Austria, Monaco, Litchenstein and Slovenia. While the Alps in each country vary from height and character geographically, each country, region, town, village & hamlet also has its own cultural, historical and gastronomic identity. Essentially, the stunning canvas of this incredible mountain range has allowed people over time to paint their own distinct picture, with no two regions being the same. There are some things in common though – a love of fine wine, food and cheese, a deep appreciation and desire to preserve their history and heritage, and a strong connection with the landscape they live in.
Lunch on the Bovine Trail with the Rhone Valley below. Every meal is a fine affair, with wine, cheese and other delights.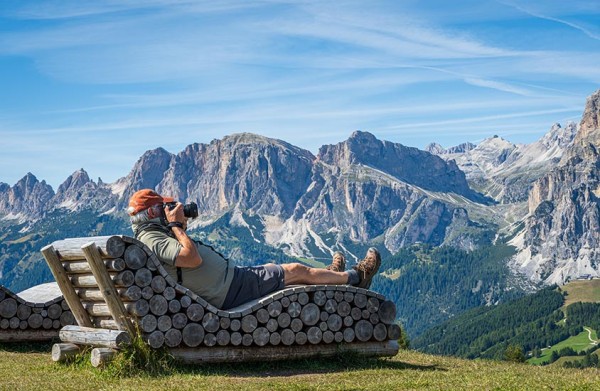 Hiking in the European Alps definitely deserves a good camera, the views are spectacular. And being in the middle of a large continent, the weather is very stable during the summer months.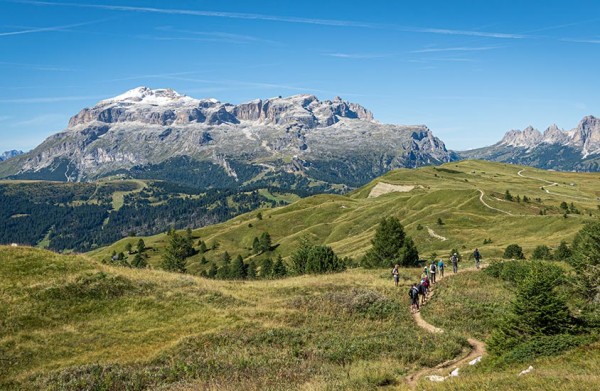 This is a trail winding through the rolling meadows in the Italian Dolomite area. It's almost too good to be true, right? Wait till you see the chalet waiting around the corner!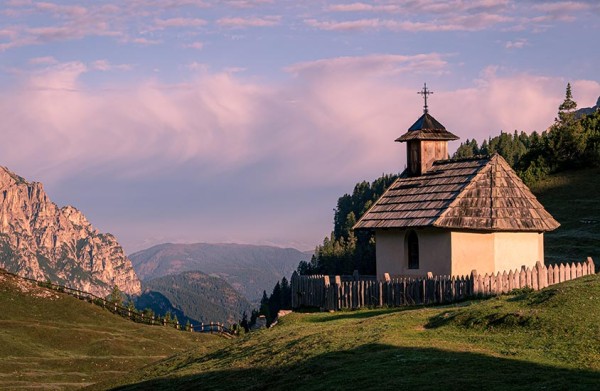 A characteristic of hiking anywhere in the European Alps, is the wonderful architecture. No matter which country you're in, the churches, chalets and old farm houses are exquisite and remind you of the rich history of the area.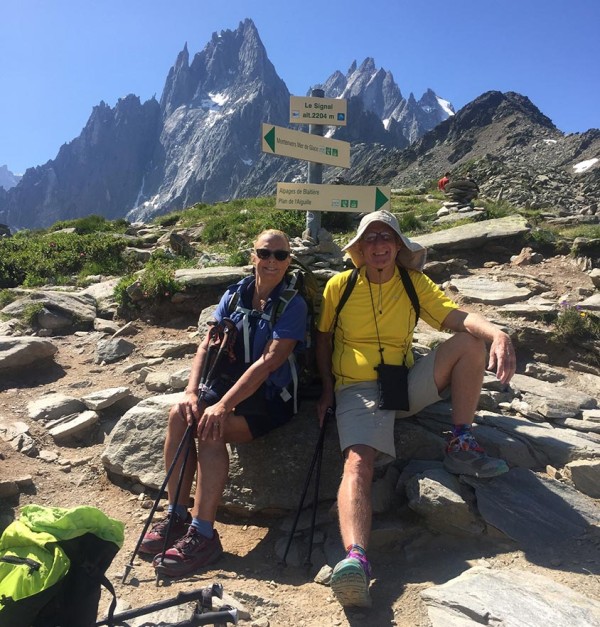 Another reminder of the hiking heritage of this area is the well formed trails and signage. It's a wonderful thing to be hiking in the wilderness, but to also have a sense that many explorers have come before you, over the centuries!