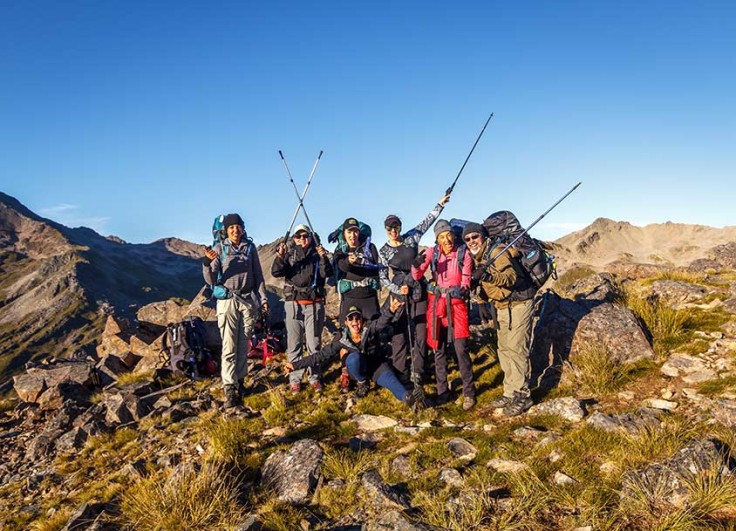 New year, new…. annual photo competition winner! Here at Active Adventures we like to tell our story through the words and lenses of our clients, so most of the images you'll find on our website have come straight from people much like yourself.
Each year as a way of saying thank you, and another excuse to get the team together over a cuppa, we hand-pick our favourite 10 photos with the top photo taking home a 2-for-1 deal on any of our trips.
Picking a winner can be a difficult task, as flicking through epic adventure photos with a group of adventure enthusiasts can be a bit like letting a bull loose in a china shop - we all have our own opinions! Luckily though, we felt as though 2018 had a clear winner.
Here at HQ in Queenstown, we love being a small part of the adventures we help our guests to experience, by flicking through their photos of the European Alps, the red cliffs of Mustang in Nepal, the bright blue waters of Patagonia, or the gleaming green meadows of New Zealand. We love the stunning scenery shots, but it's also a perfect and timely reminder of why we do what we do, and love it, when we see smiling faces of new friends sharing new experiences.
So, check out our top picks and the winner below and if you're heading out exploring with us this year, grab your camera and get clicking to win our 2019 competition.
Our top 10 for 2018, in no particular order:

1. Lee Schoeppner, Ultimate Peru Adventure 'Jaguar' trip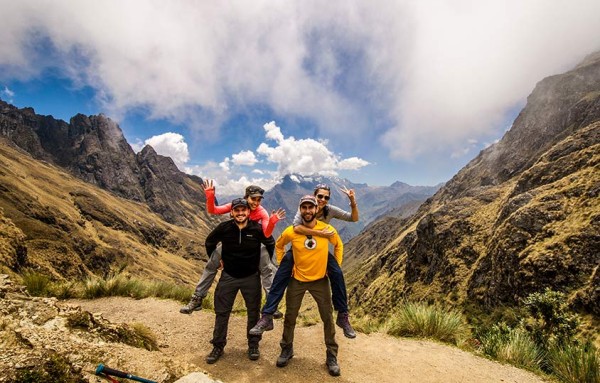 If you're not having fun on the trail then what are you doing there?! Lee's has capture is a great example of this. The people you meet on your adventure can be even more memorable than the destination and we're all about creating a family atmosphere as we travel to new places together.
2. Kristen Deffenbaugh, Ultimate North Island Adventure 'Kauri' trip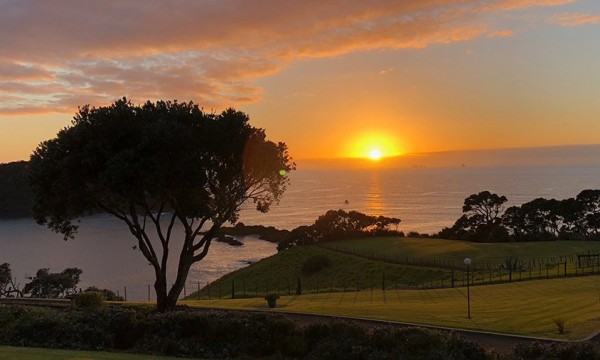 The Sunrise in Tutukaka on the North Island of New Zealand is a sight for sore eyes and well worth dragging yourself out of bed for. Kristen has snapped the iconic moment of the sun peeking over the lush green hilltops and welcoming in the new day.
3. Annie Allen, Forbidden Kingdom of Lo Trek 'Mustang' trip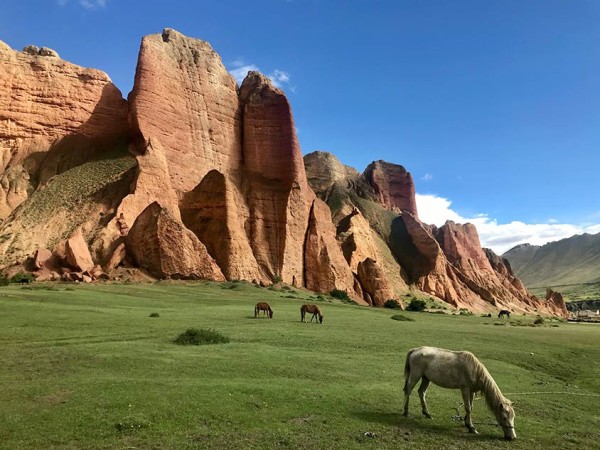 When speaking about the Mustang region of Nepal you almost instinctively add the word 'mystical' in front of it, the red cliff back drop is a photographers dream and the horses aren't too shabby either. Annie not only grabbed some epic shots of the landscape, but she rated her trek as the 'trip of a lifetime'.
4. Karen Furr, Ultimate Peru Adventure 'Jaguar' trip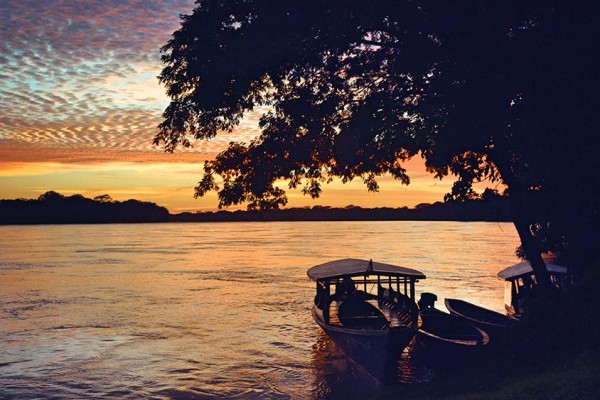 It is hard not to enjoy a sunset shot of the Madre de Dios River and even harder to not imagine yourself sat on the riverbank, wine in hand, waiting for the stars to appear. Karen's photo has us dreaming of adventures in Peru and how to relax at the end of an incredible day.
5. WINNER! Hilary Heincer, New Zealand Winter Adventure 'Winter Rimu' trip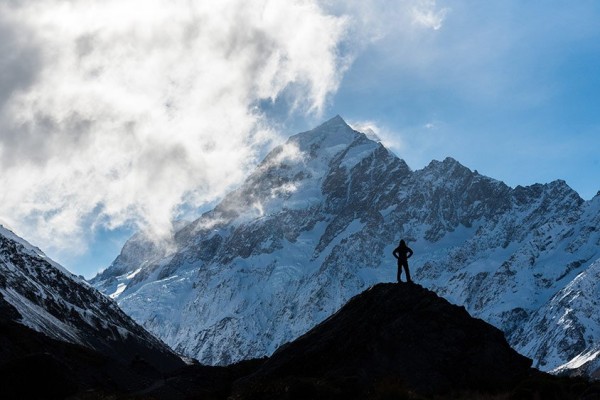 Hilary's beautiful image of the powerhouse that is Aoraki/ Mt Cook has taken home the gold this year. The silhouette is perfect, and the contemplative pose of whoever it is, gazing up at New Zealand's tallest mountain on a near perfect day captures something of what our trips are all about - getting out into nature, having new experiences, and learning to appreciate what we have and who we share it with. We were in awe of this majestic shot, capturing the power of nature and our relative inferiority, it's easy to see why.

6. Roni Chapman, Ultimate Peru Adventure 'Jaguar' trip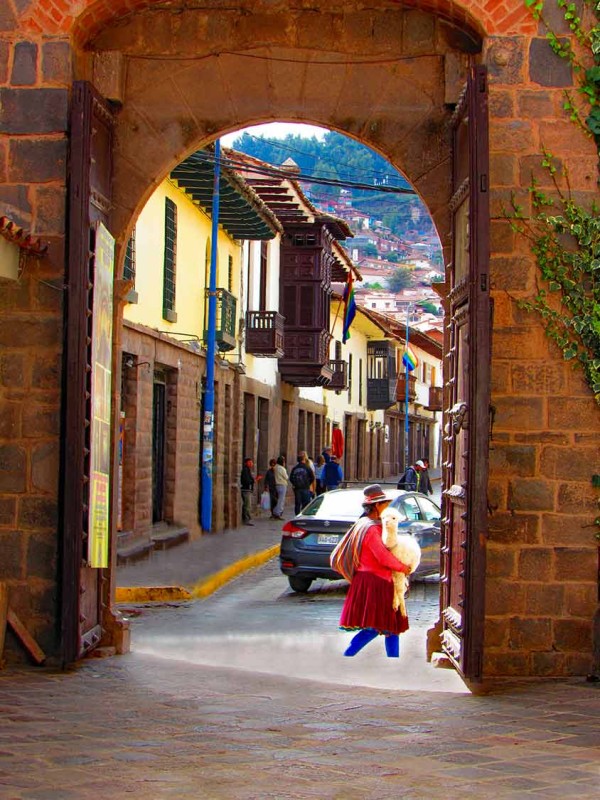 A baby lama, brightly coloured clothing, a beautifully picturesque archway and enchanting balconies, we couldn't ask for any more from Roni and this outstanding shot in Peru. With a great mix of architecture and culture, you can get lost in the narrow alleyways and overwhelm your senses with bold colours and rich scents.

7. Karen Schafer, South Island Explorer 'Kiwi' trip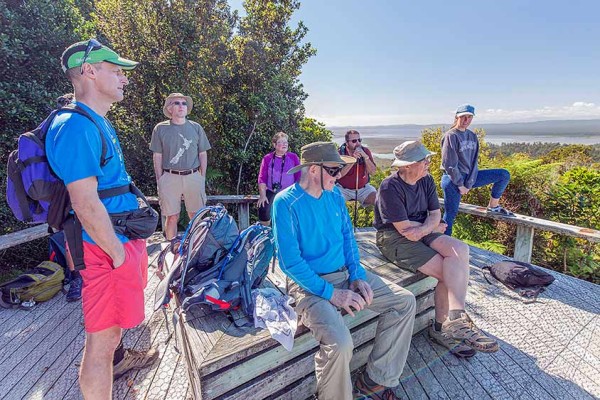 From the perspective of the photographer here, you don't get a full sense of the panoramic views of Okarito Trig. If you look closely you'll notice that everyone's is looking in different directions These guys have been met, at the turnaround point of their hike, with epic views of the snowy peaks of Aoraki/ Mt Cook National Park in the distance. We love that Karen chose to capture the human perspective, the looks of appreciation or contemplation, rather than the view itself.

8. Charlie Jacobs, Patagonia Hiking Adventure 'Condor' trip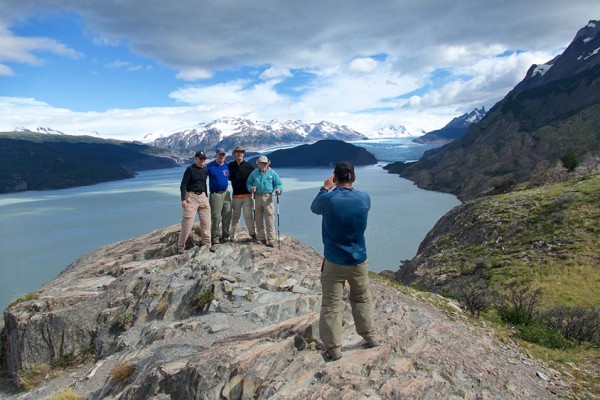 A photo taken of a photo being taken, it's like inception! There is something unique about being the lens behind another lens, capturing a moment that nobody is expecting. It feels real and raw and if you're not on board, you can still admire the spectacular landscape behind thanks to Charlie and his artistic eye.

9. Kilo Piedra, Ultimate South Island Adventure 'Rimu' trip
The views from Robert Ridge in New Zealand will no doubt have you smiling as wide as these guys, and if you need any more laughs, your guides will most definitely come up with the goods. Kilo has caught a snapshot of the highs of completing the best part of a challenging adventure, after some bonding in the backcountry huts on the 'Rimu' multi-day hike in Nelson Lakes National Park.

10. Claire Barrette Remy, Mont Blanc Circuit 'Tour du Mont Blanc' trip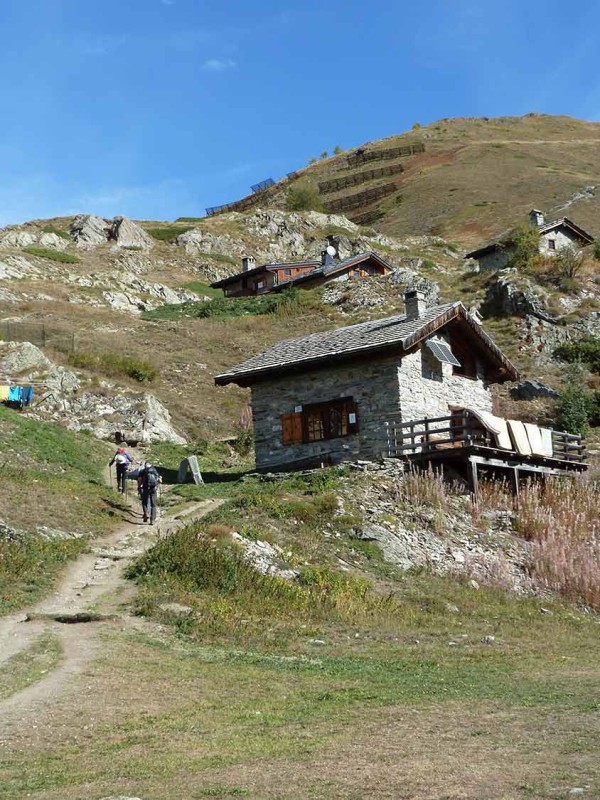 When we hear about the Mont Blanc Circuit in the Europeans Alps we see steep granite cliffs, topped with snowy peaks that are met by green meadows on the valley floor. BUT we love to see photos that add a whole new perspective and this rustic photo is a reminder of the isolation (and comfort) you can find yourself in each evening on the trails of Europe. Well done, Claire!