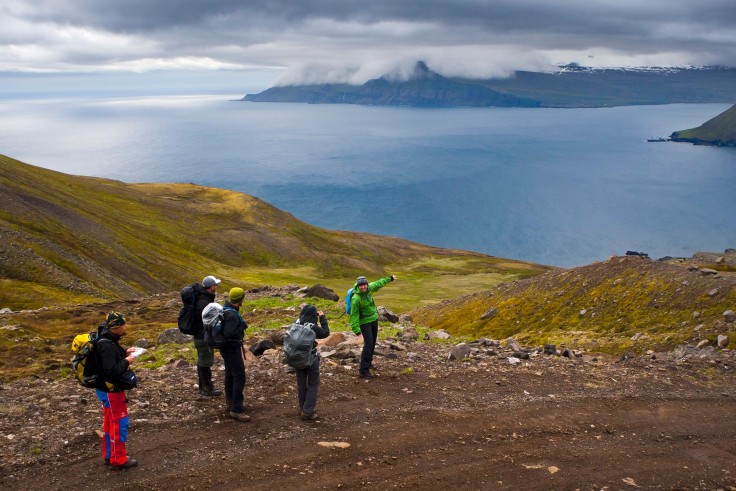 Your REI adventure tour overseas just got cancelled? We're sorry to hear that. Good news is, there's light at the end of the tunnel, and if you're looking to find the best replacement possible for your adventure of a lifetime, we have a few suggestions for you. In 25 years of running trips, we've learned a thing or two, and we know how much work you've put into finding YOUR perfect trip. So if you're looking into small group adventures with like-minded travellers, original itineraries proofed by ourselves that will truly make you experience a country and its culture, and a level of care you've never seen before, search no further...Active Adventures is the perfect option for you.

Explore New Zealand under your own steam
New Zealand is one of the few countries in the world that totally eliminated COVID. Even though the borders are not open to international travellers just yet, the waiting list is already growing. New Zealand is our home, and every single one of our adventure tours is created by using our insider's knowledge on the best hidden gems. Our 8-14 day Ultimate South Island Adventure, is an intimate multi-activity adventure that includes kayaking in Milford Sound, hiking in Mt Cook National Park, walking some of the best sections of our famous Great Walks, cycling a section of the Alps to Ocean Trail, heli-hiking on Franz Josef Glacier, and so much more! We stay in locally owned accommodation, and our guides are outstanding chefs, so it's really easy for us to cater to everyone's needs, no matter how remote we are.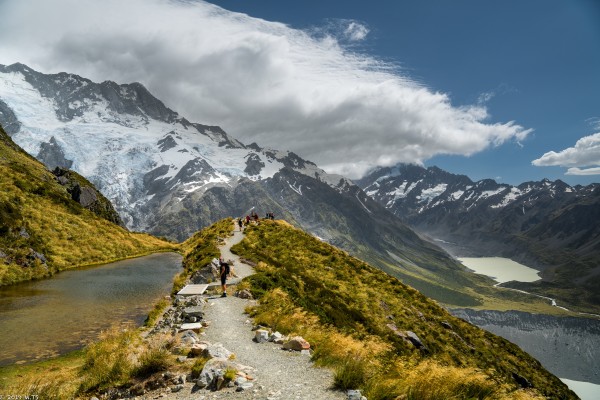 If you want to see both islands, you can combine it with our Ultimate North Island Adventure, a 5-11 day trip that will get you exploring the sub-tropical north, a marine reserve, white sandy beaches, unique volcanic terrain, geothermal areas, Maori culture, an underground cave system and arguably the best mountain day-hike in New Zealand - The Tongariro Crossing.
Ecuador & Galapagos Islands: the perfect balance of land and sea
We've answered the classic question 'should I take a cruise or a land tour to see the Galapagos Islands?' by creating the perfect balance of both. Our 10-day Galapagos Adventure will take you cycling on San Cristobal highlands, snorkel with sea lions, turtles and sharks at Kicker Rock, hike Floreana Island and the Sierra Negra Volcano, and so much more.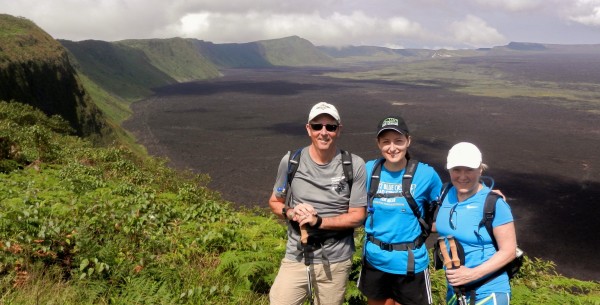 Our partners have guided David Attenborough on his travels exploring the Islands, so you can be sure your guides know what they're talking about and that their knowledge will be the highlight of your trip (plus, it won't be too heavy to bring back with you in your luggage!)

Visit Iceland like a local
There are many ways to see Iceland, and sitting on a bus is not one of them. Yes, our Ultimate Iceland Adventure will bring you around the Golden Circle to see some of the most iconic waterfalls of the country, but you'll also kayak between icebergs on the Heinabergsjökull Lagoon, get up close to volcanoes, go on a Lundi spotting quest, cruise to the remote Vestmannaeyjar Islands and complete a multi-day hike in the Eastern Fjords, staying in cosy locally-owned lodgings and eating like a local.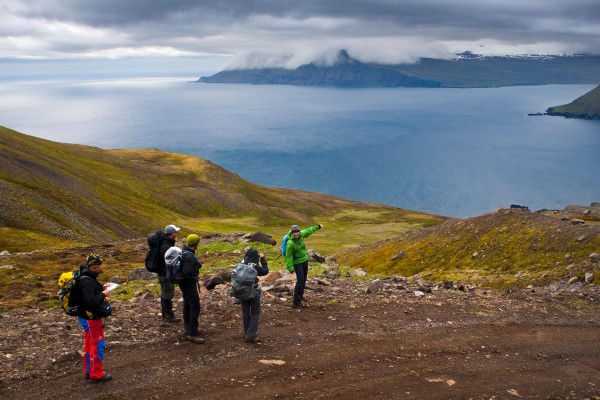 France & Italy: a classic revisited on our Tour du Mont Blanc Circuit
The Tour du Mont Blanc is rising in popularity, and for a good reason: you can hike in stunning, remote scenery all day on a well-maintained track, exploring dramatic mountain ranges and glacial valleys while still enjoying comfy lodgings, a warm shower and the best of European gastronomy every night. Why is our Tour du Mont Blanc Circuit any different than the dozen offerings out there? Well, we took the classic Mont Blanc itinerary and turned it on its head: in addition to hiking the best sections of the trail, you'll also cycle in the Chamonix Valley and kayak Lake Annecy, because who doesn't like a bit of diversity?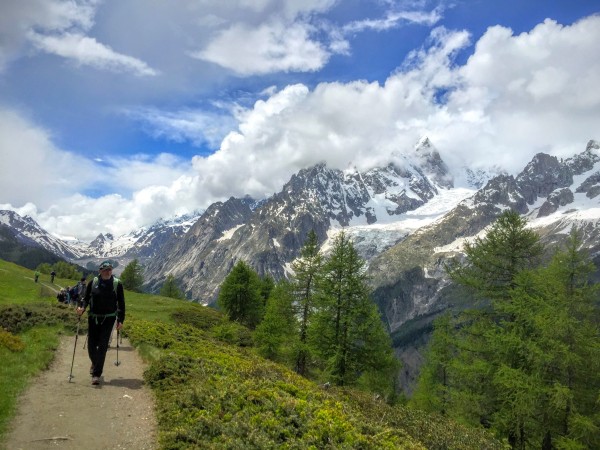 Hike Patagonia and its famous W-Trek
Was your next adventure going to be in Patagonia? It's no wonder Patagonia is synonymous with hiking, with its colossal glaciers, abundant emerald lakes, volcanoes, and lush forests, all on an epic scale. On our Patagonia Hiking Adventure 'Condor', you'll have the chance to hike, bike and kayak in some of the most spectacular landscapes in the world, at your own pace. You can decide to hike the W-Trek as a multi-day experience from refugio to refugio, or explore it from your lodge as day trips. You'll get up close with the Perito Moreno Glacier, bike with the stunning views of El Chatlen, all while learning about the geography, fauna and flora from your knowledgeable guides.
How COVID is changing how we travel
We've said it already, we're Kiwi, and our successful experience in dealing with COVID in our country reflects on how we run trips in New Zealand and overseas. Active Adventures has received the World Travel and Tourism Council's Safe Travels stamp, which guarantees you that we'll follow all ATTA and WTTC health and safety guidelines on all our trips. See how our small group, off-the-beaten-track adventures are perfect to start exploring again by checking out our Covid Ready Plan and the questions we get the most.
Hopefully, one of these adventures will be the perfect match for you (if not, we have many many more here)! Our promise is to assist you before, during and after the trip with all the nitty-gritty details: we're a small team with strong, long term partnerships in all our destinations. We'll do everything to make your trip happen, and if we can't, you'll know 90 days out and have the possibility to move your dates, get a refund or even switch to a destination where you can go (you can do all that up to 30 days before your trip as well). Check out our Active Adventures Assurance for more details.