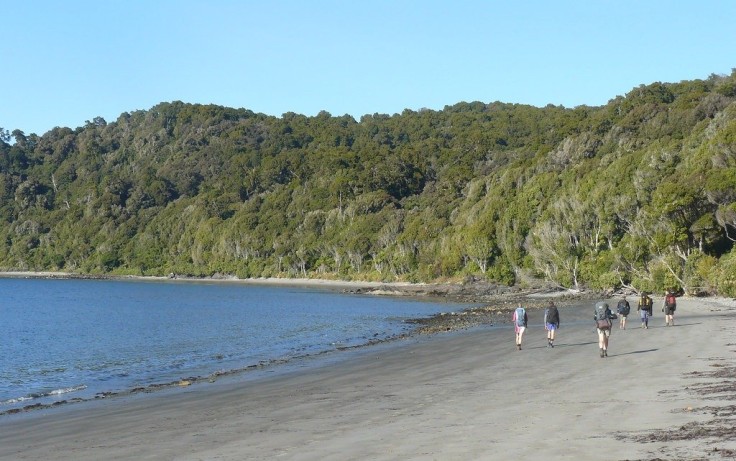 Where is Stewart Island?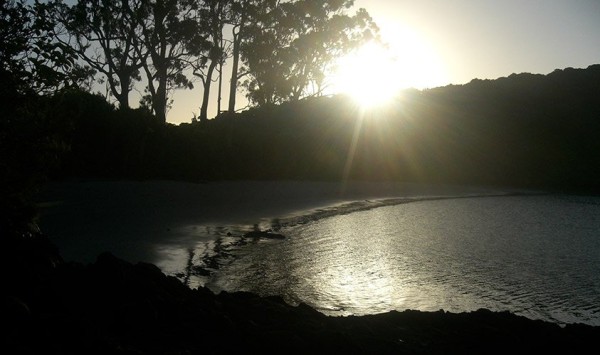 Where is Stewart Island?
Stewart Island is situated off the South Coast of the South Island of New Zealand. On a nice day one can see "the Island" quite clearly from the townships of Bluff or Riverton in the province of Southland, as it's only 30 km (19 miles) offshore.
Rakiura National Park, a relatively recent addition to New Zealand's National Park network, opened in 2002 and covers about 85% of Stewart Island. Rakiura, which is also the island's Maori name, translates as 'The land of glowing skies', which probably refers to the incredible sunsets this region offers or possibly, the Aurora Australis (Southern Lights).
How to Get to Rakiura National Park
There are no roads or bridge to Stewart Island, so access is by boat or by air. The comfortable Stewart Island Ferry makes the 1-hour crossing of Foveaux Strait 6 times daily for most of the year (3 times each way) and only twice each way in winter. There are also flights from Invercargill to the small Stewart Island airstrip daily.
Where to Stay on Stewart Island
For a small island (75 km by 45 km / 46 miles by 27 miles) there are an impressive number of backcountry huts, managed by the Department of Conservation. There are 28 in total, plus 3 campsites! Of course, they range in quality and size, but for hikers, wildlife enthusiasts and people who just want a bit of peace, it's not hard to find a hut that fits the bill. There's also a small village on Stewart Island, called Oban, where you'll find a small shop, a fish and chip cart, DoC office, and a well-frequented pub. There are a number of hotels, motels, B&Bs, holiday homes for rent and backpacker lodges scattered among and along the surrounding hills and bays around Oban.
The Flora and Fauna of Rakiura
To the reader this may give the impression of 'significant development', but it's far from the case. Once you arrive by ferry on Stewart Island, you'll be immediately struck by how wild the land is – rugged mountains reaching nearly 1000 m (3300 ft) above sea level, ancient podocarp and hardwood forests, alpine herb fields, coastal dunes, shrub land and wetlands! The bird life is also astonishing here, as the island was a lasting stronghold for our native flightless birds. On a typical hiking trip in Rakiura, you may see kakariki (parakeet), kereru (native wood pigeon), tui, korimako (bellbird), miromiro (tomtit), weka, kakaruai (robin), mata (fernbird) and kaka. The Island is also well known for having a healthy population of kiwi birds, of a particular Rakiura breed. These birds actually behave quite differently to kiwis in other parts of the country as they maintain family groups and often feed during daylight hours, so for bird enthusiasts, Stewart Island and the small surrounding islands such as Ulva Island, represent the best opportunity to view kiwis in their natural habitat.
Read more about New Zealand native birds.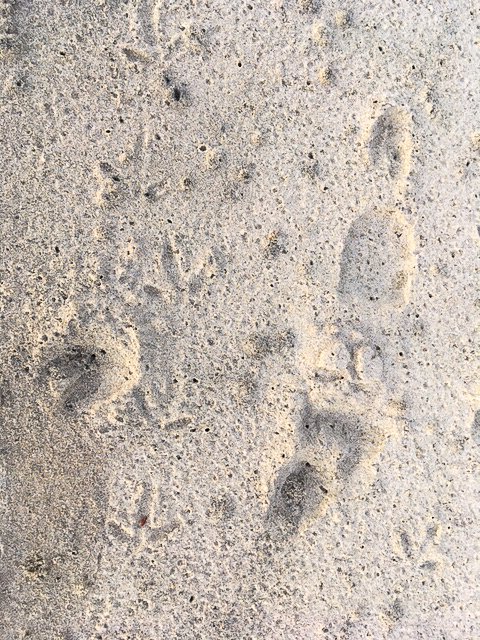 Photo by Ange West
The People of Rakiura
About 400 people live permanently on Stewart Island and as you can imagine, they have a slightly more relaxed perspective on life than most of us, with a far less hurried approach. They also exemplify that old Kiwi trait of self-reliance and innovation (usually involving a piece of number #8 fencing wire, so the saying goes!). Many of the residents are direct descendents of the whalers and early Rakiura Maori and their ancestors, which can be traced back over 200 years.
Hiking in Rakiura National Park
Perhaps nowadays Rakiura National Park is best known for the Rakiura Track, one of New Zealand's newest 'Great Walks'. It's a 30 km (18 mile) tramping track that can be done year round, takes 3 days and is suitable for anyone with a moderate level of fitness. Part of the track actually covers Maori land, but access has been granted by the land owners. Being one of New Zealand's specified 'Great Walks', the huts on this track are all well maintained and serviced, providing mattresses, a wood-burning stove, running water and toilets. However, hikers should still carry their own cookers and utensils.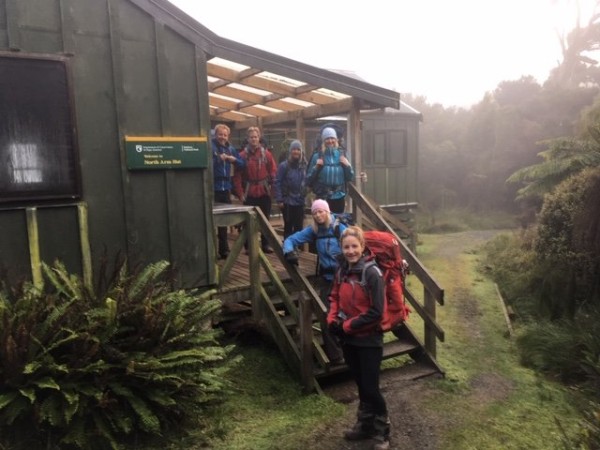 Photo by Ange West
There are also plenty of longer, more challenging treks on Stewart Island for more experienced trampers.
More hints and tips on packing for a multi-day trek can be found here.