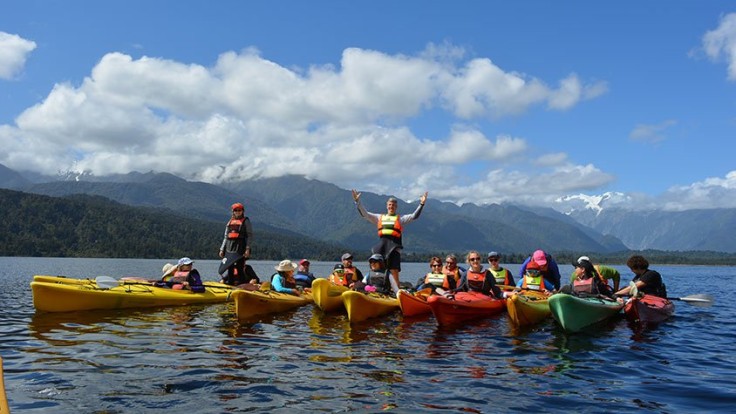 I better start by explaining the term 'Bee's knees'… I've been doing a bit of reading (and getting a bit distracted!) and apparently in the 1920's it was fashionable to use nonsense terms to describe something that was all-round awesome, think 'the snake's hips', 'the kipper's knickers', 'the cat's whiskers', 'the monkey's eyebrows' and so on. Of these, the bee's knees and the cat's whiskers are the only ones to have stood the test of time!
So anyway, I think you're getting the picture. Of course, it's natural for us to tell you why joining a small group tour is such a great idea, it's what we do for a living! But I want to give you a personal perspective and share with you a quote from our travellers.
Prior to joining the Active family, I spent some years travelling around the world snowboarding, surfing and hiking – generally having a great old time. Like many Kiwis, having thoroughly explored my own backyard, I felt that I needed to experience new cultures and develop my own view on the world. On the one hand, growing up in New Zealand is a huge privilege – having such wonderful nature on your doorstep and being exposed to a pretty relaxed way of life, and on the other hand, you do feel a bit disconnected from all those exciting, colourful and vibrant things happening around the globe! Whilst travelling I tended to do it all independently, through trial and error – and this worked fine – I had time and youth on my side!
So to cut a long story short, by the time I started working at Active Adventures, I really had never experienced a group tour. I guess I ticked enough other boxes to land the job, or maybe it was just luck! So in the back of my mind I thought, well here's a company that takes folks to incredible places, under their own steam, and gets raving reviews – reviews that you read and get warm fuzzies over day in, day out. So at the time I thought, maybe I'm not a 'group tour guy', but I want to work here anyway! Four years on and my perspective has changed and I seriously do drink the Kool-aid. One of the many perks of working for Active is that you get to go out and experience the trips that we run, it's essential really. And each time I join one of our small groups, I'm reminded and convinced that joining a group of like-minded travellers is the Bee's knees.
Kayaking on Lake Mapourika near Franz Josef
Why you should consider joining a small group tour:
You get to meet people from around the world. It's obvious, I know, but there's nothing better than sitting around the backcountry hut log burner and sharing stories from different world-perspectives.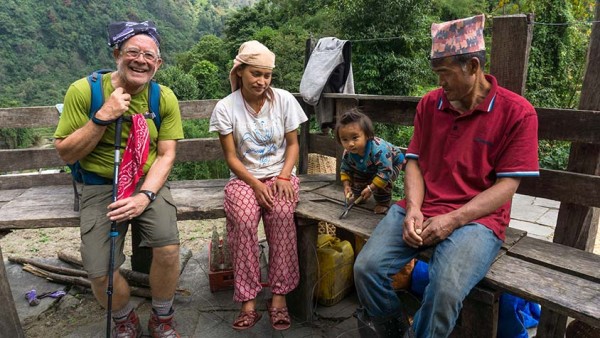 Meeting the locals on the Annapurna Sanctuary Trek
People you'd never normally meet. If you came to New Zealand and hired a campervan you might meet some really cool people, but you won't share in the daily rituals, the home cooked meals and the hikes together, the things that create lasting friendships and make the everyday much more fun!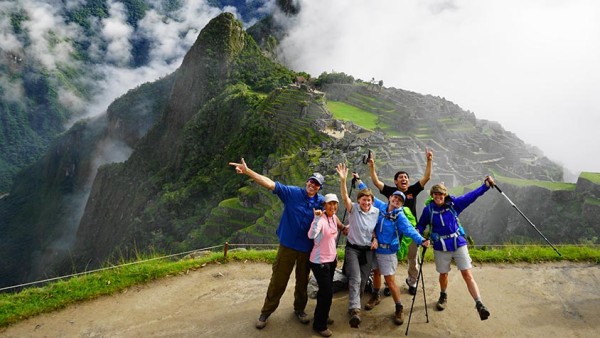 A group of adventurers celebrating their achievement of reaching Machu Picchu
Group dynamics are crazy, complex and brilliant. I often speak to the guides to try to get a sense for what drives them to do what they do. One of the common motivators is the roulette factor. That excitement on day 1 of a 14-day tour, when you get to meet a dozen new faces full of optimism and excitement for their vacation and that satisfaction as you watch and help a group bond and become friends.
Guides Liana and Simon enjoying the sunshine on the Routeburn Track
Our guides are extraordinarily good at bringing people together. Sure it can happen naturally, but often it takes a touch of magic from our guides. I can't give too much away, but it's the little things that count.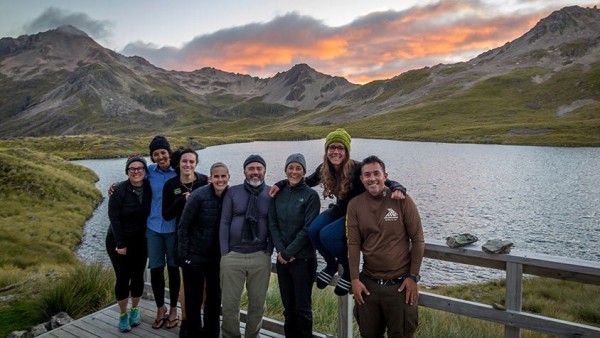 All smiles after a full day hiking up to Angelus Hut, Nelson Lakes National Park
Sharing challenges, laughs and sunsets together is the fast-track to life-long friendship. We often get groups who met each other on one of our trips and then plan future Active trips together. That's cool! When you hike to Angelus Hut in the Nelson Lakes National Park, with a group of people you only met two days ago, you experience something together that nobody else can quite understand. As a group, you overcame the challenges, saw the same views and shared the same jokes. Every experience has a context and that context is shared among your small group of adventurers!
Clearly there are hundreds of small group adventure tour operators out there, so if you're already sold on the group tour idea, you're faced with the daunting prospect of choosing a tour operator. Hopefully you've already heard about us through word of mouth, so you don't even need to read the rest, but if you're new to Active Adventures, then read on!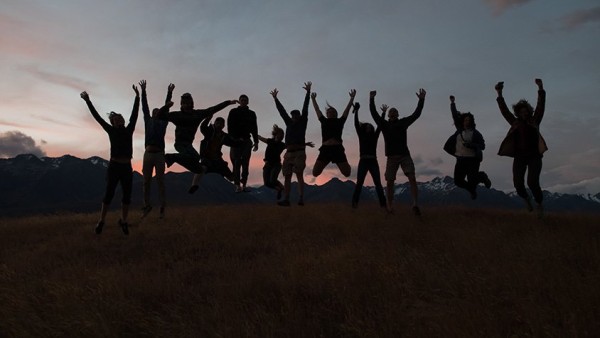 Final night of the 'Rimu' trip celebrations at Braemar Station near Aoraki/Mt Cook
A couple of things to watch out for...
The size of the group. 'Small group tour' is a subjective term! On our New Zealand, South America, Europe and Africa trips we have a maximum of 14 guests (some trips are even 10 or 12 max!), and our average is around 10-12. In the Himalayas we run our trips with a maximum of 10 on the Everest Base Camp Trek and 12 on the Annapurna Sanctuary, Mustang, Khumbu and or Bhutan Treks.
The guide to client ratio. In New Zealand we have two guides on each trip, unless there are 5 or less people, in which case there would be one guide, but that doesn't happen often. In South America, we have our Active trip leader and then local guides for each activity. In the Himalayas we have a Kiwi trip leader and a team of local porters and guides for the trek. In Europe, we have a Kiwi guide and local trip leader, as well as in Africa we have a Kiwi guide on our Kilimanjaro Trek and local porters and guides, and local specialist guides and trip leader on all our other Africa trips.