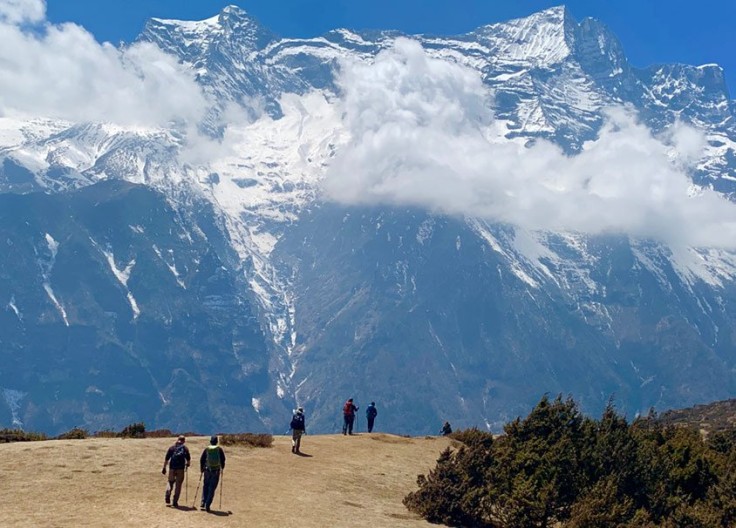 It's that time of year again folks, it's our annual photo competition and we're stoked to announce another winner. If you've spent time on our website, you'll have seen heaps of incredible images from around the world, showing you a little of what we do, most of which come from our epic travellers.
Come January, we make our way through the hundreds of photos that we've received over the past year and after some serious debate (and a few heated discussions), we settle on our top 10 and a winner. The winner walks away with a 2-for-1 deal on any of our trips across the globe.
Competition aside, it's a fun part of the job for us, being able to reflect on some of the life-changing memories and achievements that our guests have made over the year. It's a good reminder of why we do what we do and how important these new experiences can be.
So have a peek at our top 10 below and the winner, and if you think you can do better this year, grab your camera and get shooting!
Our top 10 photos for 2019, in no particular order:

1. Hafizul Anwar Bin Raduan - Patagonia Hiking Adventure 'Condor' trip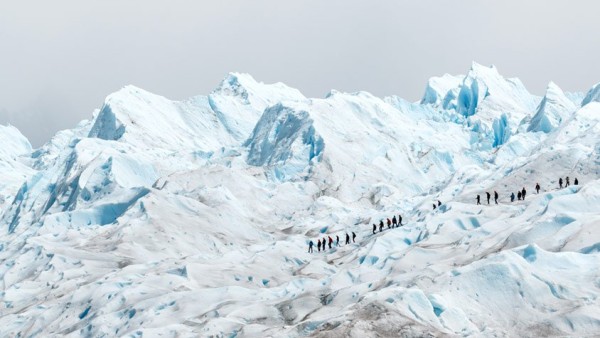 The Perito Moreno Glacier is a sight to behold - we're in awe of the moon-like planes and how tiny us humans look in comparison.
2. Mike Tsoupko-Sitnikov - Ultimate South Island Adventure 'Rimu' trip
The Angelus Hut hike in New Zealand is a hidden gem and an absolute guest favourite on the 'Rimu' trip, we're big fans of walking amongst the clouds, high up in the mountains.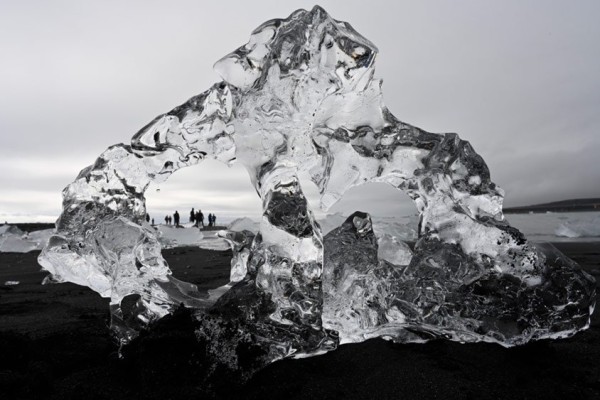 This artsy shot caught our eye immediately, it's a clever perspective of the black sand beaches that line the coasts of rugged Iceland.
4. Loren Dean Albin - Northern Patagonia Explorer 'Puma' trip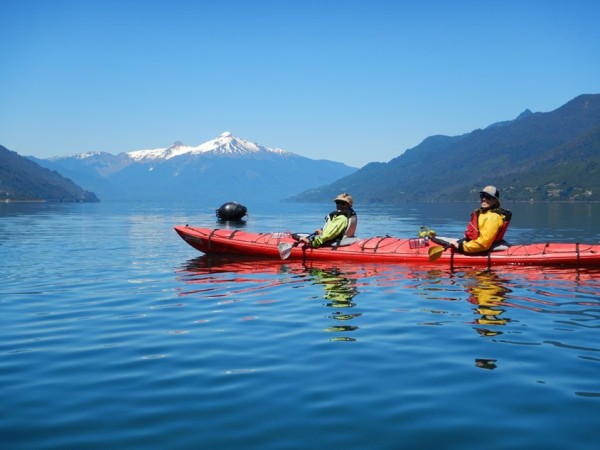 It's not every day you'll sea kayak Reloncavi Fiord with views of the snow-capped Osorno volcano sitting just behind.
5. Linda Chambers - Essence of the South Island 'Tui' trip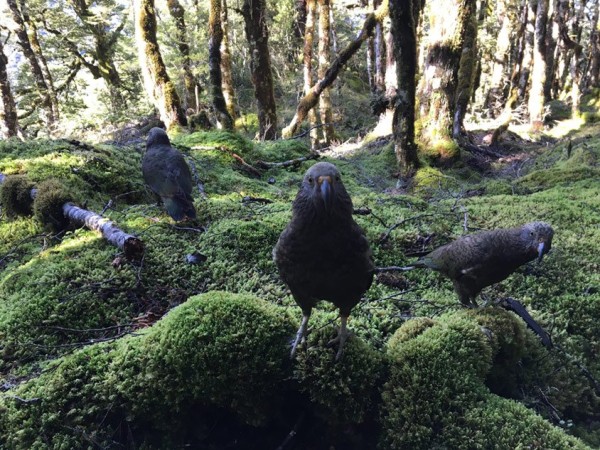 We couldn't go past this shot of our favourite cheeky birds, the Kea. They're the only alpine parrots in the world and believe us when we say they're full of character.
6. WINNER! Paula Kaye Tymits - Everest Lodge to Lodge Trek 'Khumbu' trip
Andddd *DRUM ROLL* - this is our winning shot. Not only is it an incredible photo, but the ratio of human to mountain here really highlights the power of mother nature. The photo embodies everything we're about here at Active, getting outside, challenging yourself and doing it with like-minded others surrounded by outstanding scenery. Congrats Paula, we can't wait to see you on another adventure!
7. Stan Jacobson - Ultimate Dolomites Adventure 'Dolomiti' trip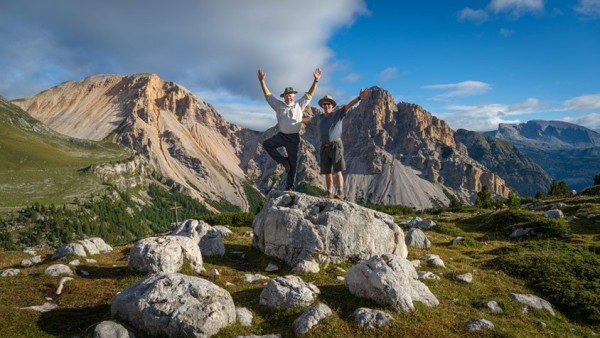 The Dolomites are a dreamy part of the world, massive rock monoliths, rolling green meadows and happy hikers enjoying the great outdoors! We love it.
8. Jim Kramer - Patagonia Hiking Adventure 'Condor' trip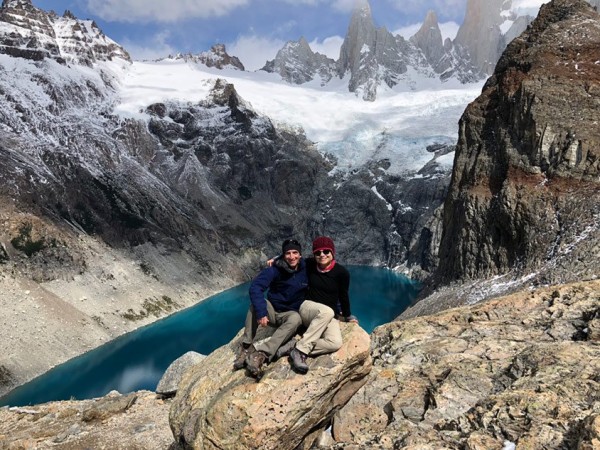 You can't help but look twice at these luminous blue waters and snow-capped mountains, the W-Trek in Patagonia will have you whipping out your camera and taking shots at every turn.
9. Steve Thompson - Peru and Galapagos Explorer 'Iguana' trip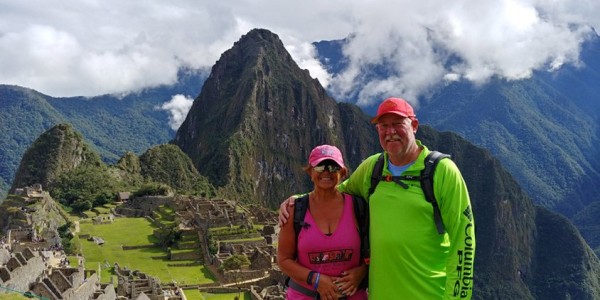 You can't beat Machu Picchu on a good day! With a mind-blowing backdrop and a big dose of history and culture, this will always be a special place.
10. Roger Isaac - Everest Base Camp Trek 'EBC' trip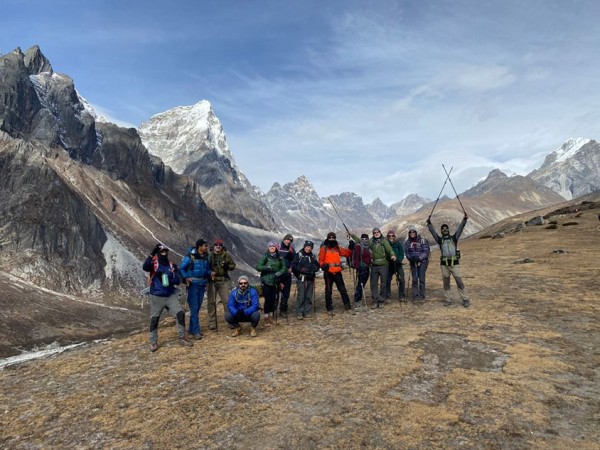 The trek to Everest Base Camp may be a long one, but it's all part of the fun when you're a part of an awesome group like this.