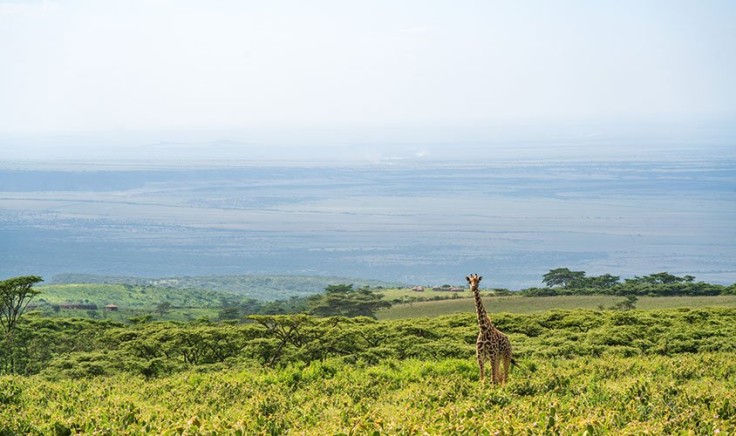 Tanzania is known for having some of the best safaris in the world and also the highest mountain in Africa, Mount Kilimanjaro. Tourists flock to these diverse and welcoming countries year-round and are rewarded with some of the best landscapes and wildlife on the planet.
The best time to visit Tanzania is from June to October when the country's weather is warm, dry and predictable, and that also when we run our Tanzania tours. This coincides with the 'Great Migration' river crossings and actually, all the parks offer amazing wildlife sightings at this time as the grasses and bush are at their thinnest (making game spotting much easier!). Whilst it is possible to climb Mt. Kilimanjaro year-round, the popular times are January-March (colder, quieter) and June-October (warmer, drier, busier).
The 'short dry season'
January & February
This is the period between the short and long rainy seasons and rain cannot be totally ruled out. It is, however, a great time of the year to travel. Many areas are still green from the short rains, so photographs are clear, crisp and will have vibrant colours. Birding is also at its peak as migratory birds have now arrived.
January to February, and even into March is also a relatively popular time to climb Kilimanjaro (not as popular as the long dry season). Temperatures are colder at this time of year, so the probability of encountering snow at the summit is higher, which for some is a negative, and for others a positive (less crowds, different vistas).
The 'long rainy season'
March, April & May
This is when Tanzania receives the majority of its rainfall and is fairly consist every year. Safaris at this time of the year can become complicated as road conditions deteriorate and animals disperse from water sources. This is certainly not the ideal season to be on safari so be prepared to get a bit wet and muddy! In March the wildebeest are calving in the Southern Serengeti, around the Ndutu area, and although harsh; predator viewing is particularly incredible during this time.
Climbing Kilimanjaro at this time of year is not recommended due to rain and colder temperatures at altitude.
The 'long dry season'
June, July, August, September, October
This is the peak season for travel to Tanzania where rainfall is unusual, and days are normally clear and sunny. Keep in mind that temperatures vary depending on location and altitude. This is considered to be the best time for safari because animals start to congregate around water sources, making the viewing of iconic animals more predictable.
It is between August and September when the annual wildebeest migration starts to cross the Mara River. This event is considered the 'greatest show on earth' and is high on many traveller's bucket lists. These months also represent one of the two major trekking seasons for climbing Mt Kilimanjaro, where temperatures are milder at higher altitude and snow is less likely.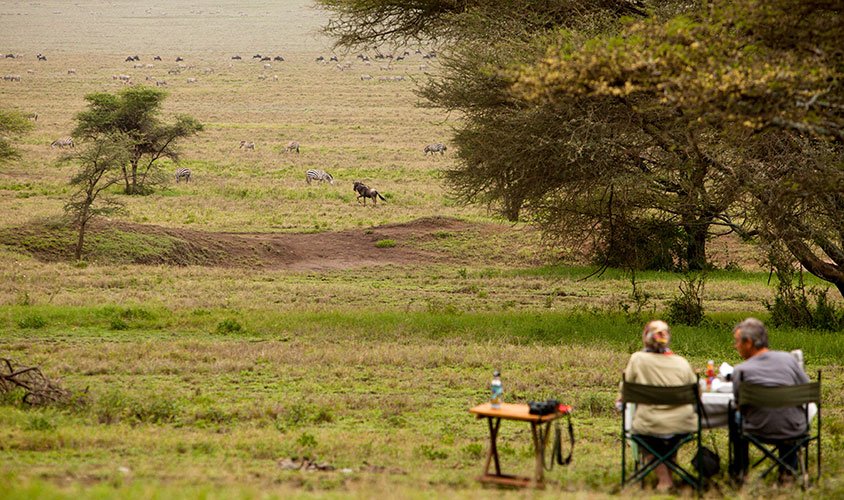 The 'short rainy season'
November & December
Rains at this time of year are not as intense as the main rainy season and can be unpredictable and vary considerably from year to year. A safari at this time of the year will be enjoyable provided you don't mind the chance of a little rain. Climbing Kilimanjaro at this time of year is not recommended due to the cold temperatures.