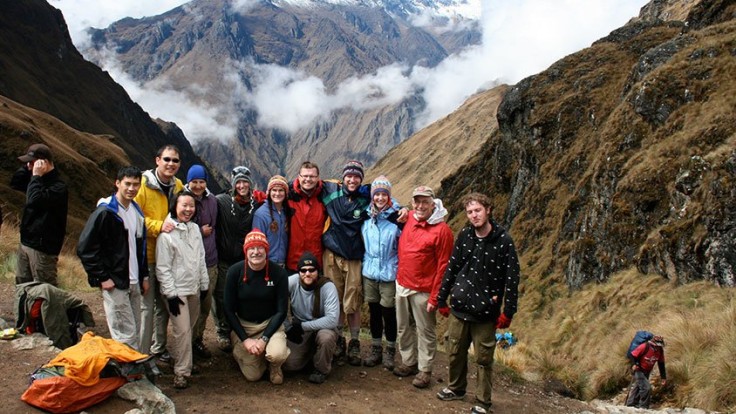 One of the most popular hikes in South America, Peru's Inca Trail is definitely an experience of a lifetime. Constructed by the Incas over 500 years ago, the Classic Inca Trail is the most famous stretch of the Inca road system – consisting of 40,000 kilometres (25,000 miles) of trail spanning north to south through Chile, Ecuador and Peru. Check out below everything you need to know about hiking the Inca Trail to Machu Picchu below and we look forward to seeing you on the trail on a Peru tour!
Why is the Inca Trail Hike So Iconic?
Deemed one of the greatest multi-day treks in the world, it's no wonder hiking the Inca Trail to Machu Picchu has found its way onto many travellers' bucket lists. Perhaps it's the many Inca ruins scattered along the trail, the lure of the Andean mountains ever so present or the chance to stand at the Sun Gate, watching the first rays light up Machu Picchu.
Whatever your reason for wanting to conquer this renowned hike, one thing remains true. Planning a hike along the Inca Trail takes planning and patience, especially if you'd like to organize your own guides. However, by trusting a long-standing adventure company like Active Adventures, your Inca Trail hike to Machu Picchu can be life-changing and stress-free.
What you'll see on the Inca Trail hike to Machu Picchu
The endpoint of the first day's trek along the Inca Trail, Wayllabamba, which means "grassy plain" in Quechua, is the perfect spot to watch the sunset behind the dramatic Andean peaks. This grassy plain overlooks a stunning spot of Andean scenery, with centuries-old Incan terraces winding through the surrounding mountainsides.
The Valley of Llulluchapampa
Trekkers will start off the first portion of day two of the journey hiking through the picturesque Valley of Llulluchapampa. As you gradually ascend in altitude, you will even be afforded perfect views of stunning snowcapped cliffs.
Runkuracay
This unique oval structure, sometimes colloquially known as the "Egg Hut," is believed to have been a kind of rest stop for Incan travellers, called a Tambo, providing them with a place to spend the night and rest their animals. It is the perfect place to enjoy a mid-hike break and marvel at the beauty of Incan architecture.
Sayacmarca
The dramatic Sayacmarca ruins are situated at a fork in an old Incan road in a dense subtropical forest full of butterflies and hummingbirds. They have an almost mystical air about them and are arguably the most impressive along the Inca Trail (except for Machu Picchu itself, of course!).
Phuyupatamarca
Dubbed "La Ciudad entre la Niebla" ("The City above the Clouds"), this major archaeological site is situated a staggering 3,200 meters above sea level. The ruins, dramatically constructed into a steep cliffside, contain five stone baths that fill up with fresh water during the rainy season. It is believed that these baths were used for religious ceremonies.
Huiñay Huayna (Wiñay Wayna)
Huiñay Huayna (traditionally spelt Wiñay Wayna in Quechua, the language of the Incas) was constructed into a steep hillside overlooking the Urubamba River. In addition to the site's ancient houses and temples, it also boasts an incredibly complex system of Incan terraces, formerly used for agriculture.
Hiking the Inca Trail: FAQ's
How long is the Inca Trail?
Surprising to many, the Classic Inca Trail hike is only 40 kilometres (25 miles) long. Don't think this trail is a cakewalk though! With an altitude of 4,200 metres (13,766 feet) at its highest point, each of the four days and three nights brings its challenges.
What is the elevation of the Inca Trail?
Elevation varies along the Inca Trail. You'll start the Inca Trail at an elevation of 2750 metres (9,000 feet), climb to a max elevation of 4,200 metres (13,766 feet) before descending down to Machu Picchu at 2,400 metres (7,474 feet).
Is the Inca Trail safe to hike?
Like all multi-day hikes at altitude, the Inca Trail does have its risk. However, going with experienced guides who know the region and taking all normal precautions like keeping valuables out of sight and not hiking in the dark will ensure your risks are kept low.
How difficult is it to hike the Inca Trail?
The Inca Trail hike itself is not extremely difficult, with well-constructed paths and relatively short hiking distances each day. However, it's still recommended you're in good physical condition to hike the Inca Trail and take all the appropriate precautions to limit altitude sickness.
When is the best time to hike Machu Picchu?
The Dry Season
Dry season lasts between July and August and is the most popular time to visit Machu Picchu. This season brings cool nights and dry days and you'll be in for loads of glorious sunny days, with the odd rain shower here and there just to make things interesting.
The Wet Season
Wet season, on the other hand, lasts longer from November to April. During the rainy season, trails can be muddy, and a little more treacherous along the stunning but precarious steep mountain trails. Many adventurous travellers still choose to hike during the wet season so they can see the many sights without the crowds.
The Shoulder Season
May, June, September and October are considered the shoulder season. During these times you may experience the occasional rainfall and misty mornings. However, the trails are also much quieter and you won't be waiting in a line for your chance for a perfect photo. Pack some layers and enjoy whatever the weather brings your way!
Begin your Inca Trail hiking trip in Cuzco
Getting to Cuzco
If you're coming from outside of Peru, most international flights will arrive in the city of Lima. From here, the best option is to take a domestic flight, which will take roughly one hour to get to Cuzco. Another option is to take a bus. However, be prepared for an additional 20 hours of travel due to the rough and rugged roads of Peru.
Things to do in Cuzco
The ancient capital of the Incan empire, one could spend weeks in Cuzco and not get bored of its lively streets, colonial architecture, picturesque streets and many nearby temples to explore. Some of our favourites include wandering the Plaza de Armas, checking out one of the many museums and enjoying local fare at a charming restaurant.

For more information, check out Best Things to Do in Cuzco, Peru.
Starting your Inca Trail hike
Your Classic Inca Trail hike begins at a place called Kilometer 82. As the name suggests, this famous trailhead is situated 82 kilometres along the railway from Cuzco, on the way to Aguas Calientes and Machu Picchu. You can board a train to Kilometer 82 at Poroy Station in Cuzco, which is approximately 18 kilometres from the city centre. On this journey, you'll pass through the town of Ollantaytambo, and you'll find Kilometer 82 situated halfway between Ollantaytambo and Aguas Calientes.
Finishing your Inca Trail hike
You'll complete your hike on the 4th day as you arrive at Machu Picchu's Sun Gate in time to watch the sunrise over the misty ruins, with plenty of precious time to explore the ruins before the tour buses arrive.
Preparing to Hike the Inca Trail
Inca Trail Permits & Restrictions
If you're joining a guided tour, your operator will simply require your passport details and they'll organise your hiking permit for you. Be sure to plan your trip well ahead of time – hiking permits for the Classic Inca Trail hike to Machu Picchu can sell out up to 3 or 4 months ahead of time.
Inca Trail Packing List
Knowing what to pack on for your Inca Trail hike may not be as straightforward as you think. Yes, you need the obvious things like good quality hiking shoes, rain gear and a water bottle. But did you know you should also carry a small amount of cash, flip-flops and a flashlight?
For a detailed list, check out Inca Trail Packing List: The 12 Most Important Items and Why
Accommodations on the Inca Trail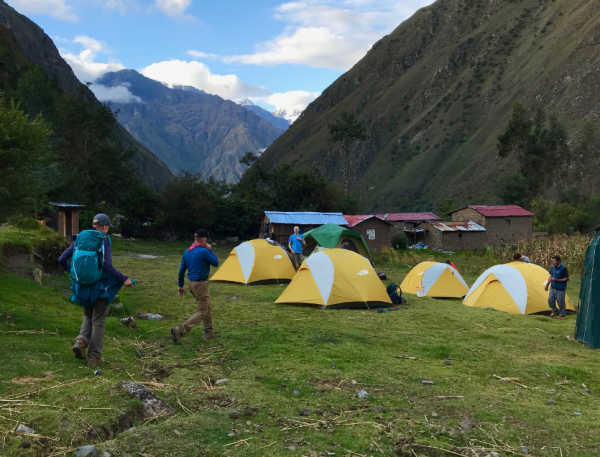 'Luxury camping' is a term that's often referred to when we're asked about the accommodations on the Classic Inca Trail. If you're looking for high-class lodges along the way, you won't find them. Everyone that hikes the Classic Inca Trail to Machu Picchu camps for all 3 nights. Having said that, it's some of the most comfortable camping you'll ever experience.
On Active Adventures' Ultimate Peru Adventure, your tents are completely prepared for you before you arrive. You'll sleep on comfortable camping mats, and only the best tents are used. You'll stay dry and out of the elements, setting you up for a great night's sleep. Below are examples of the tents used on the Classic Inca Trail.
Food on the Inca Trail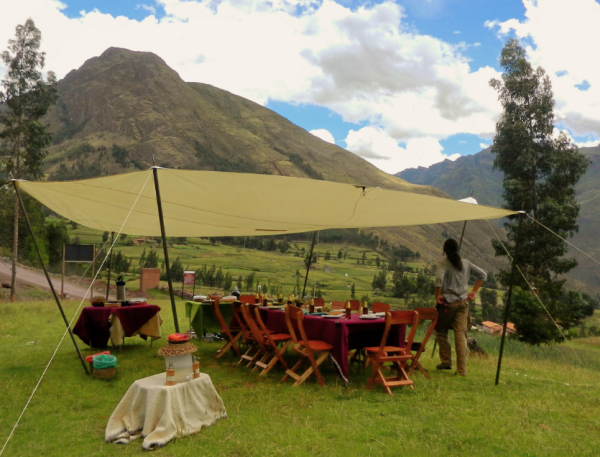 Every day you'll enjoy delicious sit-down breakfasts, lunches and dinners. Your guides will cater for any dietary requirements, and you'll enjoy a range of homemade marmalades, dried fruits (pineapple, banana, berries, etc), energy bars and chocolate brownies, and homemade bread.
Toilets on the Inca Trail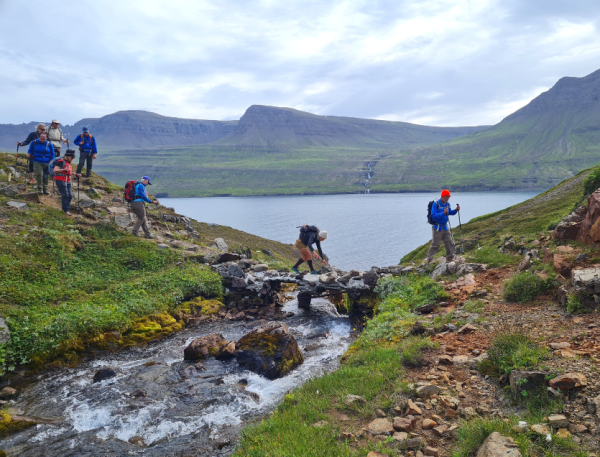 Photo by robas/Getty Images
Remember, you're high in the Peruvian Andes, so don't expect too much comfort. But we'll make sure your camping experience is as good as it gets. At each camp, we use private camping toilets with biodegradable detergents which don't pollute the environment. We're constantly trying to ask fellow operators to make the same effort.
The classic 4-day hike to Machu Picchu

Day 1: Cuzco to Pisonay
On the first day of the Classic Inca trail, you'll leave Cuzco and make your way through the Sacred Valley of the Incas before starting your hike at Piscacucho, or Kilometre 82 as it is known by the locals. From here, spend the day hiking alongside the Rio Cusichaca, surrounded by massive Andean peaks, Inca ruins and semi-arid forest.
Maximum altitude: 2954m / 9694ft
Minimum Altitude: 2670m / 8761ft
Distance Travelled: 10.89km / 6.77ml
Approximate Walking Time: 5 hours
Day 2: Wayllabamba to Pacamayo
Day 2 is the most challenging portion of the trek. You'll climb 914 metres (3000 feet) up to Warmiwañusqa, or 'Dead Woman's Pass' altitude 4400 metres (14,435 feet). The trail winds its way up through a beautiful mountain pass with stunning panoramic views of the alpine wonderland. It's a challenging hike to the pass, and the 360º views make every step worthwhile.
Maximum Altitude: 4226m / 13866ft
Minimum Altitude: 2954m / 9694ft
Distance Travelled: 7.10km / 4.40ml
Approximate Walking Time: 5.30 hours
Day 3: Pacamayo to Wiñay Wayna
Day three brings you alongside fascinating Inca fortresses. Descend out of the cloud forests and feel the air become warmer and denser and the forest becoming denser.
Start Height: 3627 masl / 11900 ft.
Max Height: 3974 masl / 13030 ft.
Approximate Walking time: 8 to 9 hrs
Day Distance: 11 km / 7 ml
Day 4: Wiñay Wayna to Machu Picchu
Wake up early today and hike an hour in the dawn light to Inti Punku, the Sun Gate. Here you'll want to wait for the sun to rise and the morning fog to lift, giving you the first glimpse of Machu Picchu. It's a moment to savour before heading down to explore this mysterious ancient city.
Start Height: 3688 masl / 12100 ft.
Max Height: 3688 masl / 12100 ft.
Approximate Walking time: 4:30 hrs
Day Distance: 7.29km / 4.53 ml
More About the Inca Trail & Machu Picchu
Deciding between the Lares Inca Trail and Classic Inca Trail?
Inca Trail vs. Lares Trail: How to Get the Most out of Your Adventure
Hike Peru's Lares Inca Trail to Machu Picchu
Get the most out of your Inca Trail hike
6 Tips for Hiking the Inca Trail to Machu Picchu
The Classic Inca Trail to Machu Picchu: A Photographic Journey
Learn more about Machu Picchu
Things to Do in Machu Picchu: How to Get the Most of Your Experience
Facts About Machu Picchu To Outsmart Your Tour Guide
Ready to Conquer the Inca Trail hike to Machu Picchu?
Leave the planning to the experts and join Active Adventures' 10-day Ultimate Peru Adventure 'Jaguar'. You'll not only hike the entire length of the Classic Inca Trail or Lares Inca Trail, but you'll also have the opportunity to explore the Amazon jungle.