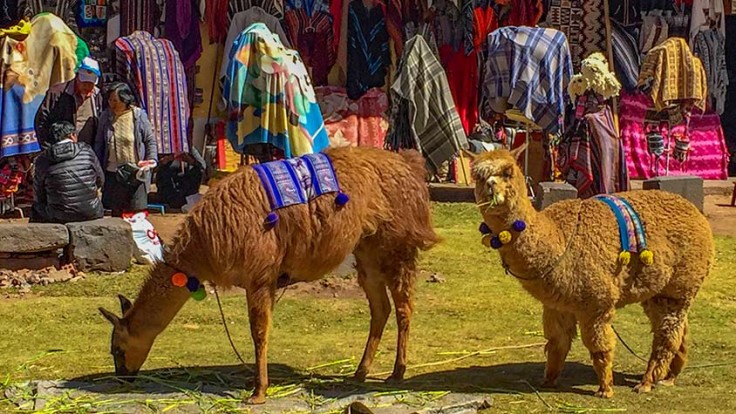 There is so much to see when visiting Peru, it would be hard to squeeze everything into a single Peru trip. Here's a rundown of the best places to visit in Peru, from lively cities to ancient sites that still have the archaeologists scratching their heads.
Have a look at our Peru itineraries for ideas on planning your Peru holiday. Our Machu Picchu & Amazon Adventure includes hiking the Inca Trail to Machu Picchu and is an exciting and adventurous itinerary, packed with hiking, biking, backpacking, and jungle exploration.
1. Machu Picchu - the most famous place to visit in Peru
Machu Picchu is both the most well-known and least-known of the Inca sites. Since its discovery in 1911, Machu Picchu has been considered one of the world's greatest architectural and archaeological monuments, but to this day, experts cannot agree on why or exactly how this city of stone was built. Witnessing the magnificent ruins of Machu Picchu firsthand is an extraordinary and unforgettable experience that will stay with you for a lifetime.
Walking in the footsteps of the Inca people immerses you in the rich history, breathtaking landscapes, and mystical energy of ancient Peru. Hiking the Inca Trail to Machu Picchu is definitely one of the most exciting things to do in Peru. For more information on how to get to Machu Picchu check out these adventures.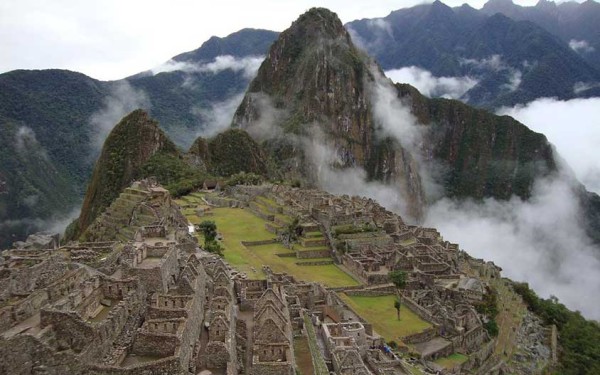 2. Arequipa - one of the most beautiful cities to visit in Peru
Founded in 1540, Arequipa is Peru's second-largest city after Lima. Arequipa gets its moniker "La Ciudad Blanca" (The White City) from its gleaming white buildings made of sillar, which is a light volcanic rock. The city is surrounded by three volcanoes, including El Misti, which is still active. Some of the world's deepest and most spectacular canyons can also be found nearby.
Make time to wander around the Plaza de Armas, the most picturesque town square in Peru, bordered by a white colonnaded arcade. Dine in a picanteria on the Peruvian delicacy, 'rocoto relleno' a spicy local pepper stuffed with mince and melted cheese.
3. Cuzco (also known as Cusco) - the stunning archaeological city to visit in Peru
Once the capital of the Inca empire in the 14th century, Cuzco is a fascinating town in Southern Peru full of ancient treasures and modern gems.
One of the oldest inhabited places on the planet, Cuzco sits at 11,150 feet (3400 meters) in the Andes. While acclimatizing to the elevation, there are plenty of things to do in this beautiful city. Visit the impressive 15th Century Sacsayhuaman Fortress, soak up the atmosphere in the Plaza de Armas, or check out the Coricancha - the Inca Golden Temple of the Sun - just to name a few!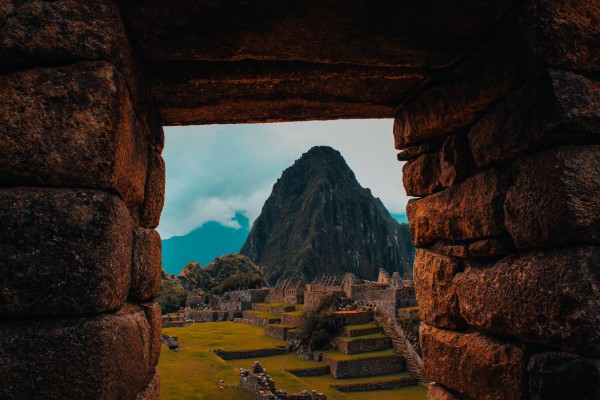 4. Iquitos - the hidden gem to visit in Peru
With about half a million residents, Iquitos is the largest city in the world that cannot be reached by road. Located on the banks of the Amazon river in the Northern Amazon basin, it's the perfect base for exploring the unique wildlife and largely untouched jungle in the national parks.
It's a fascinating city of contrasts with cruise ships and dug-out canoes sharing the river, swanky air-conditioned restaurants alongside local street stall eateries, and motorized tricycles dashing about at high speed while the locals amble along at leisurely rate!
5. Lake Titicaca - the most stunning lake to visit in Peru
Lake Titicaca was the most sacred body of water to the ancient Incas. It is believed the Sun God ordered the first Inca to rise from its waters to form the Inca Empire, and according to mythology the place where the world was created from.
Today, at 12,530 feet (over 3800 metres above sea level), it is the world's highest navigable lake. Separating Peru and Bolivia, Lake Titicaca is the centre of a region where thousands of subsistence farmers make a living fishing its icy waters, growing potatoes in the rocky land at its edge and herding llama and alpaca at altitudes that leave travelers gasping for air. There are still traces of the Spanish conquistadors' aggressive campaign to erase Inca and Pre-Inca cultures and, in recent times, the lure of modernization beginning to touch its shores.Lake Titicaca has a surface area exceeding 3,100 square miles, not counting its more than 30 islands, and is so large that it has waves. It is easily accessible from the quaint town of Puno, Peru or Challapampa from the Bolivian side. Top attractions on Lake Titicaca include Uros Islands or "Floating Islands" built of reeds, Taquile Island, the biggest island Isla Sol, Puno, and Amantani Island.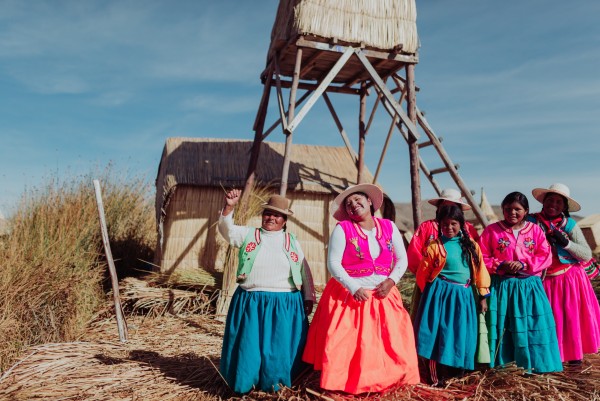 6. Lima - the fascinating capital city to visit in Peru
Lima is Peru's capital and industrial and financial center, so you'll likely start or finish your Peru trip here. It's the most populous city of Peru, and its cultural richness can be witnessed in the multiple museums, galleries and religious sites. There are so many things to do in Lima - and let's not even start with the culinary scene!
Lima is situated on a Pacific coastal plain nestled between three rivers, there are plenty of exhilarating activities to keep you entertained, from watersports such as swimming and surfing, to sandboarding and paragliding.
7. Miraflores - the trendy beachfront district to visit in Peru
Miraflores is the side of Lima the government wants tourists to see, and it's not a bad place to spend the afternoon while you're waiting for your flight or have just arrived. This tidy neighborhood in the capital city of Lima features urban beaches, flower-filled parks as well as upscale shopping and dining.
There you can visit some of the best beaches in Peru for surfing, stroll through the Inka markets near Parque Kenndy, or bar and restaurant hop your way round the area sampling culinary Peruvian delights.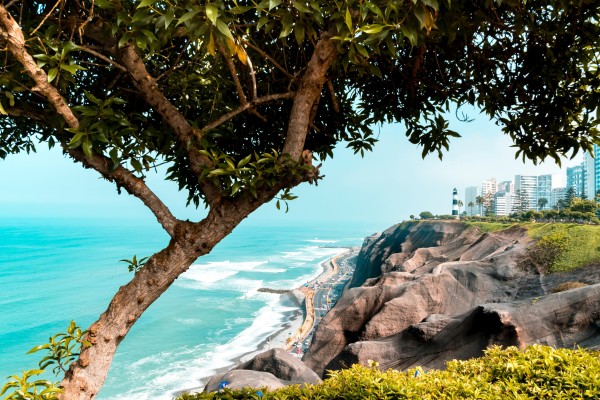 8. Nazca Lines (aka Nasca Lines) - one of the greatest mysteries to visit in Peru
The Nazca Lines are one of the great mysteries that keep scientists around the world buzzing. No one is quite sure how the Nazca people etched about 300 enormous geoglyphs - line drawings of figures, animals, birds, and geometric shapes - into the surface of the red desert rock sometime between 200 BC and 700 AD.
Many of the lines are several kilometres long creating precise patterns that are clearly discernible from the air. Why and how continues to defy explanation, but theories have ranged from aliens to art since they were discovered in 1927. These intriguing attractions are located about six hours by road from Lima.
9. Puno - the "Folklore capital" to visit in Peru"
Puno is located on the shores of Lake Titicaca, the area surrounding the city of Puno was where the Aymara civilisation, descendents of the Inca, started in Peru. This is an important agricultural and livestock region of Peru where you'll find llamas and alpacas grazing on the immense plateaus and plains. It's also a cultural centre for artistic expression, especially for dance.
10. Rainbow Mountain - one of the most beautiful places to visit in Peru
The beautiful colored striations of Rainbow Mountain in Peru's Andes are a spectacular sight. 62 miles from Cusco and standing at 16,000 feet above sea level, the mountain considered a holy site in Peru can be visited by foot, mountain bike or horseback.