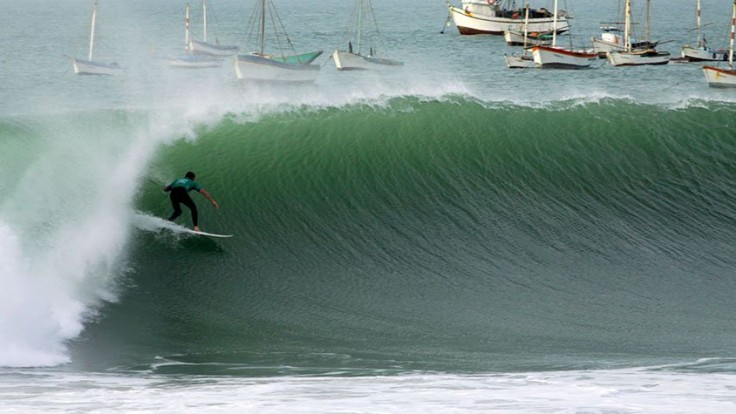 When someone mentions Peru images of idyllic mountain pastures, ancient Incan ruins, and verdant Amazonian jungle are probably the first things that pop into your mind. But this beautiful South American nation boasts miles and miles of gorgeous Pacific coastline, and it is also home to some amazing beaches. Let's take a look at some of the best beaches Peru has to offer.
Cabo Blanco
Arguably the most famous beach along Peru's 2,500 kilometers of coastline, Cabo Blanco is routinely hailed as one the best surf spots in the world. When Peruvian surfer Gordo Barreda was scouting the area for great waves, he randomly paid a visit to the village, where he stumbled upon the now famous Peruvian Pipeline. A hollow, powerful, left-hanging wave, it is arguably one of the best places to catch a wave on the continent's entire Pacific coastline. Even before Barreda's famous discovery, this fishing hamlet long enchanted visitors with its small-town charm and thriving fishing industry. In the 1950s and 1960s, fishermen routinely made the trek to Cabo Blanco in search of the area's legendary large Marlin. The famous writer Ernest Hemmingway spent several months here during the filming of the movie adaptation of his novel "The Old Man and the Sea." During his stay, he reportedly caught a 700-pound Marlin.
Surfer riding a wave at Peru's Cabo Blanco Beach.
Mancora
Once a quaint fishing village, Mancora has exploded onto Peru's backpacker scene in the last decade or so as a major hub. Located right in the middle of Peru's sunniest and warmest region, you can relax on beautiful beaches during the day and then party the night away. Mancora is great for travellers on a budget, and cheap hostels abound.
Vichayito
If you want great beaches without a slew of rowdy partiers, Vichayito is an excellent option. Situated about 7 kilometers to the south of Mancora, this is an ideal spot for families. The water is ideal for swimming and kite surfing, and the beaches are clean and quiet.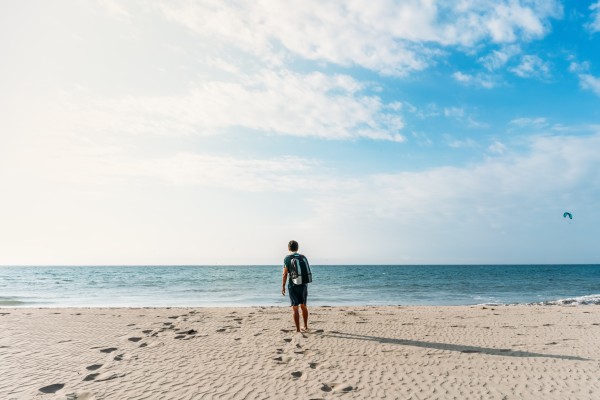 Punta Hermosa
Just an hour drive from Peru's capital, Punta Hermosa is popular with Limeños looking for a summer retreat from the city. While not as spectacular as the beaches of Paracas or Mancora, Punta Hermosa's proximity to Lima makes it a great option for looking for a quick weekend escape from the city.
Asia
Peru's most opulent beach, Asia is all about glitz and glamour. The upper echelons of Peruvian society have luxurious summer homes at this beach resort town, making it a hub of wealth. The beaches are great, but what really makes Asia stand out are its high-end restaurants, luxury shopping center, and dazzling nightclubs.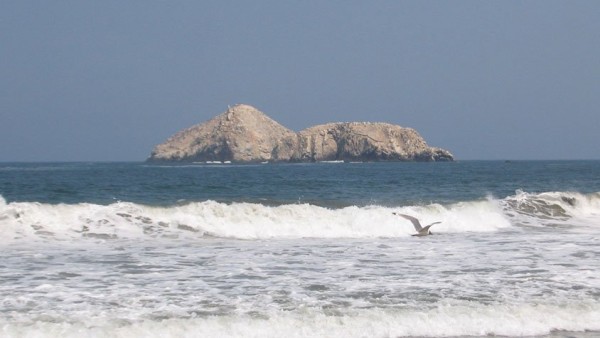 Surrounding Islands near Asia Beach, Peru.
Paracas
The Paracas National Reserve boasts some of Peru's most dramatic desert landscape. Here, enormous sand dunes and dramatic sandstone rock formations meet the azure waters of the Pacific. The reserve, which consists of a total of 335,000 hectares of tropical desert on the Paracas Peninsula, is intended to preserve the area's rich marine ecosystem as well as protect its unique cultural heritage (the site was of great significance to the Paracas, a pre-Colombian indigenous group that inhabited the area between roughly 800 BC and 1000 BC). There are no formal hotels within the reserve, though there are many sites popular with beach campers.
If you are looking for accommodation at the more luxurious end of the spectrum they can certainly be found. Though beach destinations to the north of the country often attract the majority of tourist attention, it is Paracas where you will find the most luxurious beach vacations Peru has to offer. Just a few miles from the park's entrance you will find Hotel Paracas, a Luxury Collection Resort complete with 5-star accommodations, three pools, and a luxury spa.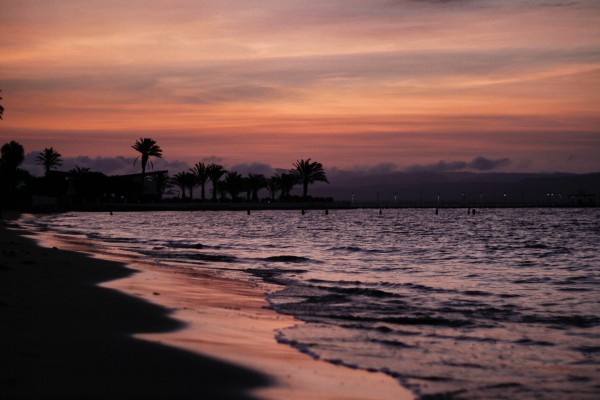 Marcona
For those really looking to get off of Peru's beaten tourist trail, we recommend a visit to the rugged, windswept beaches of Marcona, located roughly 8 hours south of Lima. The waters here can be quite cold year-round thanks to the Humboldt current, which brings water up from Antarctica along the Pacific coast of Chile and southern Peru. But the cold temperatures mean that waters are teeming with marine life. With a bit of luck visitors might catch a glimpse of one of the zone's enormous seal colonies. The beaches are known for their dramatic rock formations and rough surf, but they are a great place for those looking for options totally free of tourists.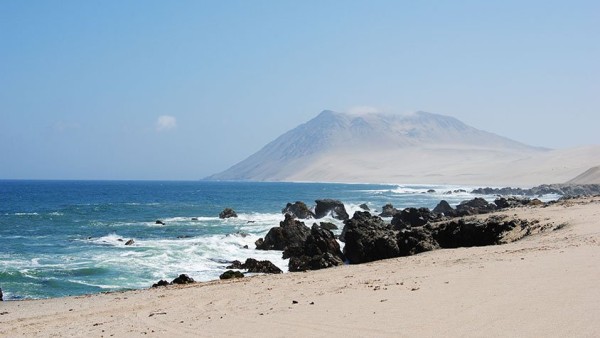 Marcona Beach and coastline. Image found on Pinterest
So there you have it; our pick of the best Peruvian beaches. Happy adventuring in Peru!