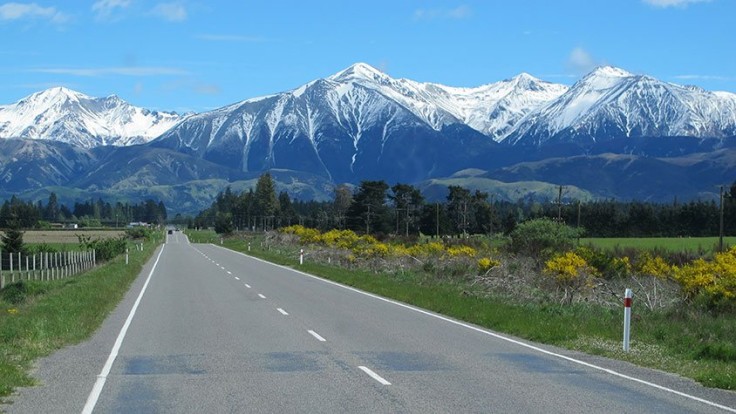 Christchurch, the 'Garden City', is where the majority of our South Island trips start and finish. New Zealand's second largest city, with a population of around 350,000, it's located on the east coast of the South Island and has a cosmopolitan feeling all of its own. Whether you have just a couple of hours in town, or a few days at the beginning or end of your trip, there is plenty to occupy your time.

The city was originally developed as a Church of England community and today the city retains a distinctly English character, with punts floating down the tree-lined river Avon through the centre of the city giving rise to scenes very reminiscent of the Oxbridge University cities. The relatively compact city centre surrounding the imposing neo-gothic Cathedral contains a variety of shops, restaurants, bars and hotels and away from the centre there is a mixture of landscaped gardens and parkland, colonial-style and gothic housing, and modern suburbs.
However, the area is not totally influenced by the English as less than 50 miles away in the midst of the Banks Peninsula lies the town of Akaroa, originally settled by the French in the mid-1800s, and still very Gallic both in architecture and atmosphere. This is always a very popular day-trip destination for visitors to the area. Closer to the city is Lyttleton, a deep sea port just outside of Christchurch, which is both a charming little town and a big sea port. It's where ships leave for Antarctica, too.
Activities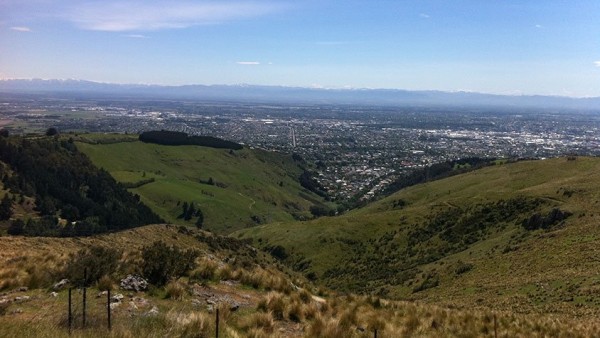 Antarctic Centre
A great place to visit if you have a couple of spare hours at the airport, but a visit to this superb exhibit should also be on your agenda however long you are in town. Located just 5 minutes walk from the terminals at Christchurch Airport, the Antarctic Centre boasts a range of exhibits aimed at recreating the atmosphere of Antarctica and providing visitors with an interactive, fun and exciting experience of the "Great White South".
International Antarctic Centre
Culture
There is a good selection of Museums and Galleries in Christchurch to please those with an interest in history, culture and the arts. Among the more notable are the Canterbury Museum which can be found close to the entrance to the Botanic Gardens and the brand new Christchurch Art Gallery, which opened in May 2003. The Arts Centre is a 'vibrant and exciting venue for a huge range of New Zealand made art and crafts, shopping, education and entertainment'.
Christchurch Art Gallery
Christchurch Arts Centre
Parks and Gardens
There is no shortage of greenery in the area. The main attraction for those with an interest in flora are the 30-hectare Botanical gardens, located just west of the city centre, within the confines of Hagley park which is also a great place to hang out in its own right. There are also a couple of local wildlife parks: Orana Wildlife Park and Willowbank Wildlife Reserve, where you can check out a variety of native and exotic birds and animals.
Orana Wildlife Park
Willowbank Wildlife Reserve
Hiking
Although it may lack the grand surroundings of other destinations such as Queenstown, there is still plenty of hiking to be done, in particular on and around the Banks Peninsula. There are short hikes from the Heathcote Valley over the ridge to Lyttleton harbour, around the Godley Head Walkway which is a couple hour round-trip from Taylor's Mistake, or for a longer day hike there is the Crater Rim Walkway around Lyttleton Harbour. For those with plenty of time on their hands, there is a privately run multi-day track around Banks Peninsula, which can be done in either 2 or 4 days.
Surfing
The beaches at New Brighton and Sumner are the main focus of the surfing activity around Christchurch, with other popular beaches being Waimairi, North and South Brighton.
Wine Tasting
The Canterbury region does more than just hold its own against the other popular wine-growing regions of New Zealand, and there are some truly classic East-Coast wines to be tasted in the region. The principal area is Waipara, about an hour north of Christchurch, home to several wineries.
Hot Stuff!
An opportunity to soothe those aching muscles after an adventurous Active Adventures New Zealand trip, by visiting this world-renowned spa resort in Hanmer Springs!
Other Things to do in Christchurch
Ride on a tram through the city streets or ride the gondola.
Go hot air ballooning.
Visit a local horse breeding/stud farm.
Go on a cycle tour or just hire a top class road bike to ride around the Port Hills or to the beach at Sumner.
Play golf on one of the nearby internationally-rated courses.
Hit the slopes! In winter (June-September), it's an easy drive over to the popular Mt Hutt ski area. Read more about skiing in New Zealand.


Accommodation
The major Christchurch earthquakes of September 2010 and February 2011 have had a profound effect on Christchurch's cityscape. The central business district (CBD) is still closed whilst demolition and strengthening work continues and damage to roads, buildings, fences and other structures is still quite evident when driving around the city. But it isn't all doom and gloom.
Now that the CBD is virtually a blank canvas, Christchurch has a unique opportunity to transform itself into a city of the future and that's where the focus is now. In terms of accommodation, there are still many options outside of the CBD that offer plenty of amenities and attractions, such as in the suburbs of Sumner or Papanui. A few places that we suggest visiting include:
Heartland Hotel Cotswold
Chateau on the Park
Best Western Camelot
Merivale Manor Hotel
The Ashford Motor Lodge
The Colonial Inn Motel
Hotels Near Christchurch Airport
Sudima Hotel Christchurch Airport
Airport Gateway Motor Lodge
Commodore Hotel
If you'd like to spend some time exploring Christchurch, the following trips start and/or end in Christchurch:
Rimu – 14 day South Island adventure trip
Manuka – 14 day South Island hiking trip
Tui – 8 day South Island adventure trip
Winter Rimu – 14 day South Island adventure trip
Kea Family – 13 day South Island family trip