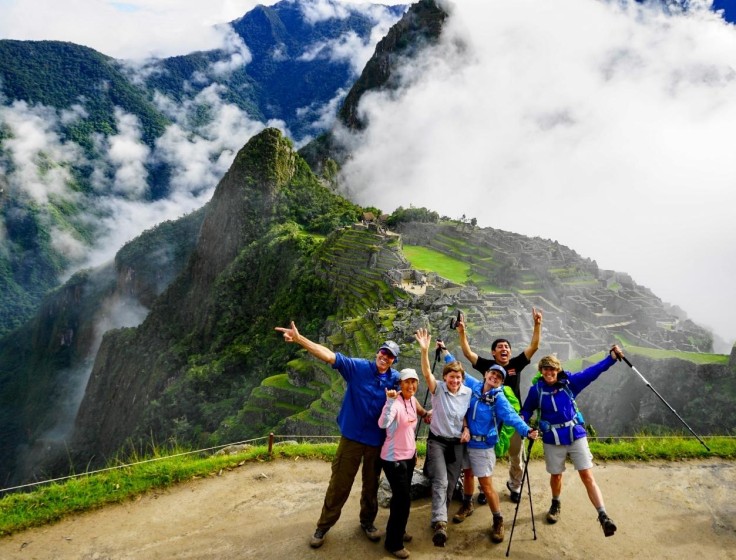 So, when is the best time to visit Peru?
If you're considering traveling to Peru, the best time to visit Peru is during the dry season (May through September) for sunny skies and clear views while hiking the Andean highlands to Machu Picchu. The dry conditions are ideal for exploring Machu Picchu, the Sacred Valley, lesser-known ruins, Rainbow Mountain, and Lake Titicaca. This timeframe is also during the not-as-rainy season in the Amazon rainforest, which features fewer mosquitos. The dry season aligns with the peak season, so be sure to book early to enjoy the beautiful weather.
Within Peru, there are nuances between three primary climate zones:
Andean Highlands, including Machu Picchu: There is a distinct dry season from May to September, with the wet season starting in October and lasting through April.
Amazon Rainforest: With rain throughout the year, the rainforest areas of Peru have a rainy season lasting October to April and a not-so-rainy season from May to September.

Coastal Regions, including Lima: With consistently pleasant temperatures on the coast throughout the year, there is a higher chance of fog from April to November. If you're looking for sun, head here from December to March.
What Our Travel Specialists Say
"If you're planning to trek in the mountains or Machu Picchu, the best time to visit is in May, June or July. You'll have plenty of sun and pleasant weather. In April, you can expect a mix of sun, clouds, and rain with the height of the rainy season in February." – Jon Singleton, Head of Operations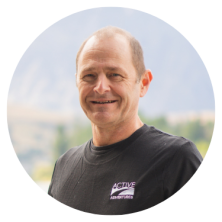 .
Seasonal and Month-by-Month Guide for Visiting Peru

Visiting Peru in Summer: December to February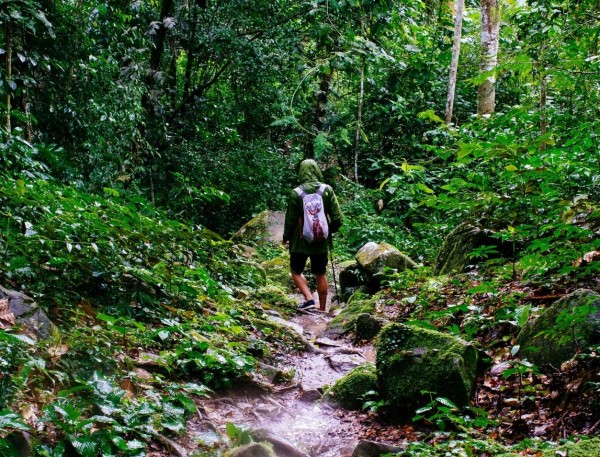 Photo by Joerg Steber/Getty Images
Peru's summer is the warmest and wettest season in the Andean highlands and the Amazon rainforest, making it less travelled and great for solitude. Everything feels alive with abundant plant and animal life and flowing rivers from daily rain.
December is the beginning of beach season and the best time to visit Peru's coastline, especially north of Lima. Sunny skies and warm water from northerly swells make ideal conditions for surfing, swimming, and watersports.
Peru Climate & Weather in the Summer
Highlands/Machu Picchu: Rain, highs 20° C (68° F), lows 6° C (43° F)
Amazon Rainforest: Thunderstorms, highs 32° C (90° F), lows 22° C (72° F)
Coastal Region/Lima: Sunny, highs 26° C (79° F), lows 18° C (64° F)]
Andean Highlands, including Machu Picchu: The Andean highlands are experiencing their wettest season. Showers typically last a few hours, and you may be able to explore during the rest of the day. Extra research and flexibility will be required to plan around the weather and closed trails.

Amazon Rainforest:

It's the full-on rainy season in the Amazon rainforest when rivers swell and a great time to boat along smaller tributary streams.

Coastal Regions, including Lima:

A different story plays out on Peru's coastline. With little rainfall throughout the year, the coastal regions have great waves and warm weather. During December, dense fog and clouds parts, and the coast is sunny again.




Top Things to Do in Peru in the Summer
Let's head to the beach! Lima is often overlooked by those looking to visit Machu Picchu, but Peru's capital city is rich in culture, historical sights and museums, and delectable foods. You can eat at over a dozen Micheline star restaurants in Lima or try ceviche with a pisco sour to appreciate some Peruvian classics. After admiring the architecture and cathedrals, watch the sunset from the bluffs. If you're looking for something a little more low-key, check out Peru's smaller coastal towns, which offer a relaxed vibe to try out surfing, kiteboarding, diving, and sea life-watching.
The famous Inca Trail is closed in February due to landslides and bridges being out, making summer in the Andean highlands challenging to navigate. One piece of good news, Machu Picchu remains open throughout the year, and you may be able to catch a peaceful moment with the citadel.
Peru Festivals and Holidays in the Summer
Peru participates in a solemn Christmas in December, where families come together for a special evening meal. The primary religion of Peru is Roman Catholic, with many indigenous cultures blending Catholicism with their traditional beliefs. Things may be closed during these holidays.
Fiesta de la Purísima Concepción: Held on 8 December, the Feast of the Immaculate Conception is a national holiday celebrated with religious processions in honour of the Virgin Mary.
Santuranticuy: The "sale of saints" festival is held in Cusco on Christmas Eve, 24 December. Dolls, sculptures, and figurines are used to decorate the Catholic nativity scenes found in many Peruvian homes during the Christmas season.

Christmas Day: Christmas is more religious and less secular, especially in the Andean highlands. Depending on the region, Christmas dinner may be roasted turkey or suckling pig, while coastal areas often prepare fish dishes. For breakfast or dessert, Peruvians have Panetón—a traditional cake filled with dried fruits, served with Peruvian hot chocolate.

New Year's Eve: On 31 December, Peru's beaches become the hub of the biggest party scenes, with parties in every city. Peruvians often participate in the Spanish 12 grapes tradition. When the clock strikes twelve, it is customary to eat twelve grapes, one for good luck each month.
New Year's Day: This national holiday is celebrated throughout the country.
The Festival de Marinera: In Trujillo, a coastal city in northern Peru, the February-long festival features dance competitions, including the marinera, an elegant couple's dance with handkerchiefs.
Fiesta de la Candelaria: Starting with a procession on 2 February along petal-strewn streets, this popular 18-day highland festival includes dance competitions, folk music, fireworks, and parties.
El Día del Pisco Sour: The first Saturday in February is Pisco Sour Day. Expect to see various promotions, tastings, and other pisco-related events.
Carnaval: Held on the last few days before lent, Carnaval

is often celebrated with weeks of water fights with buckets. Prepare to get wet.
Visiting Peru in Autumn: March to May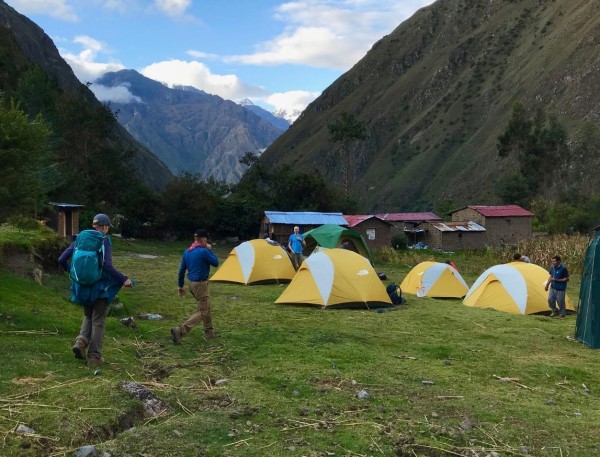 The rains begin to slow down from March to May in the highlands. Trails and bridges to Machu Picchu are repaired and reopened in preparation for the peak season. Distinctly shoulder-season, there is still a chance of rain, but you can enjoy more accessible access to Inca Trail permits if you prepare correctly. Meanwhile, warm weather, humidity, and daily showers are expected in the Amazon. On Peru's coastline, there is very little rain from March to May.
Top Things to do in Peru in the Autumn
With the highlands drying out, hiking and trekking options emerge in March, April, and May. With Machu Picchu often being the final trekking destination, each route has distinct views and ruins along the way. Biking and river rafting are also common sports to add to a Peru trip during the shoulder and dry seasons.
March through April is a great time to visit the Ballestas Islands. Nicknamed 'the Galapagos Islands of Peru,' these islands are accessible by boat from Paracas and feature rare wildlife. Pelicans, penguins, and Peruvian boobies are examples of a few birds. It's also common to spot dolphins, whales, turtles, and sea lions. Or consider visiting the Galapagos themselves! On our Iguana Route, we see both Machu Picchu and the Galapagos Islands on this unforgettable tour.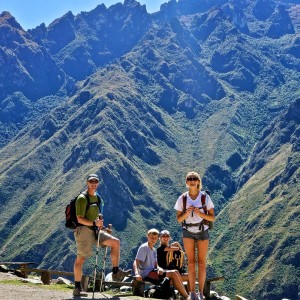 Peru Festivals and Holidays in the Autumn
Easter is also a significant holiday in Peru, with the entire week leading up to the holiday being particularly festive. Research ahead of time to ensure everything you want to do will be open.
Semana Santa (Easter/Holy Week): The week leading up to Easter in March or April is especially festive, with processions filling the streets. The biggest celebration is on Good Friday and in the evening on Easter Saturday, a public holiday.
Fiesta de la Vendimia:

This 75-year-old festival celebrates wine! The celebration is even bigger if you visit the southern coast's two main wine regions, Lunahuaná and Ica, with harvest festivals and grape stomping.

Festividad del Señor del los Temblores del Cusco: the Lord of the Earthquakes, patron saint of Cusco, is celebrated in March or April. Dating back to an earthquake in 1650, a statue of Jesus was removed from Cusco's cathedral and paraded throughout the city.
National Competition Paso Horse: This weeklong festival in mid-April takes place in the district of Pachacamac and includes a display of favourite horses, prizes, and skill demonstrations.
Labor Day: On 1 May, Peruvians enjoy a public holiday.
Fiesta De Las Cruces: On 3 May, a procession of crosses decorated with flowers is carried to hills and neighbouring churches to commemorate ancient Peruvian agro-astronomical rituals.

Visiting Peru in Winter: June to August
Considering a visit to Machu Picchu? Winter in the Andean highlands is the best time to hike and trek. And at slightly lower temperatures than in summer, you'll be comfortable all day long. Ideal conditions draw visitors from across the globe to trek to Machu Picchu. Book early and prepare for crowds at popular locations.
Peru Climate & Weather in the Winter
Highlands/Machu Picchu: Sunny, highs 20° C (68° F), lows 1° C (34° F).
Amazon Rainforest: Sunny + Cloudy Rain, highs 31° C (88° F), lows 21° C (70° F)
Coastal Region/Lima: Cloudy, highs 20° C (68° F), lows 15° C (59° F)]
Andean Highlands, including Machu Picchu: After months of rain and showers, dry weather in the Andean highlands and Amazon rainforest finally arrives from May to September.

Amazon Rainforest: It's also the not-as-rainy season in the Amazon rainforest, meaning fewer mosquitos and the ability to walk on the once-swollen river beds.
Coastal Regions, including Lima: On the opposite side of the spectrum, the coastal cities and towns may be covered with a dense, drizzling fog that is so common that there is a name for it - la

garúa. Although there is not much rain, you may not be able to see the sky!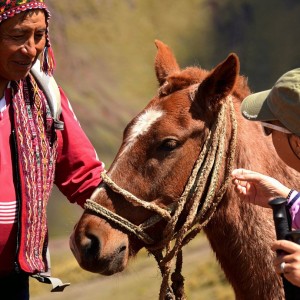 Top Things to Do in Peru in the Winter
Take advantage of the dry season in the Andean highlands with hiking and trekking. Dry trails, clear skies, and delightful temperatures during the day make the kilometres seem to float by. With Machu Picchu as the ultimate destination, consider various trails like the infamous Inca Trail - whether that be the Lares Trek or Classic Inca. Other hiking options include Rainbow Mountain, glacier-fed lakes, hot springs, waterfalls, and caves.
Consider adding on a trip to the Amazon rainforest from the Andean highlands and Machu Picchu before heading home, like in our Ultimate Peru Adventure.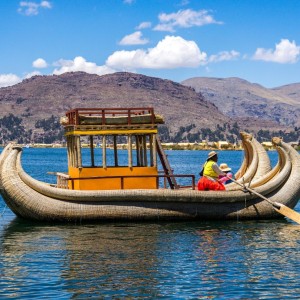 Peru Festivals and Holidays in the Winter
There is always a reason to celebrate in Peru. As we mentioned in our "12 Peruvian Festivals, One for Each Month" blog post, Peru is a country that holds onto traditions while embracing innovation. This combination leads to an ever-increasing number of festivals, holidays, processions, parades, and celebrations. We've picked out a handful during each season to give you an idea and something to look forward to experiencing!
The Festival of the Sun: On the winter solstice, this traditional festival attracts thousands of Peruvians and visitors to Cusco.
St Peter's Day: A public holiday on 29 June and celebrated with fiestas in all the fishing villages along the coast
Inti Raymi: On 24 June, Cusco evokes the splendour of the Inca religious ceremonies by celebrating the Inca deity, Inti.
La Virgen del Carmen: Held on 16 July, this holiday is celebrated in Paucartambo and Puno. For five days, this small mountain town comes to life with festivities.
National Independence Day: Public holiday with military and school processions nationwide on 28 and 29 July.
Día de Santa Rosa de Lima: On 30 August, processions honour the patron saint of Lima and the Americas. Santa Rosa de Lima was the first native-born American saint canonized by the Catholic Church, and her legacy is celebrated throughout the world.

Visiting Peru in Spring: September to November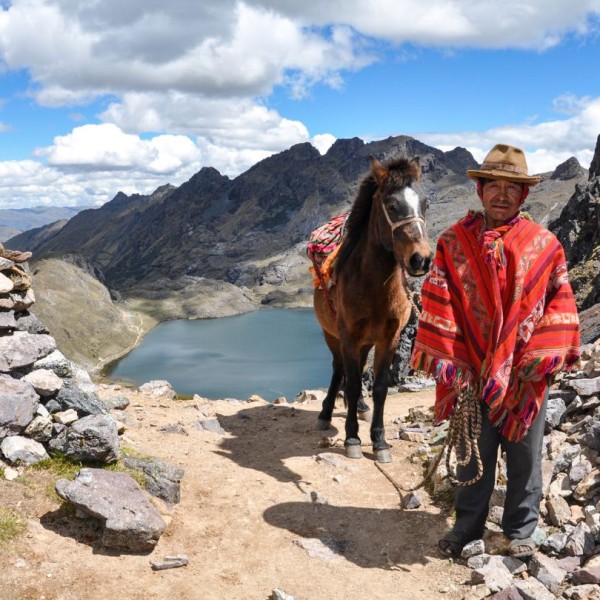 Peru's spring runs from September to November and is when the dry season ends, rain begins, and temperatures start to rise. With the dry season-ending, the peak season is also ending. If you're willing to experience variable weather conditions while hiking in the Andean highlands or exploring the Amazon rainforest, September to November is a great time to visit Peru with fewer crowds and more accommodation options.
Peru Climate & Weather in the Spring
Highlands/Machu Picchu: Sunny+Cloudy Rain, highs 21° C (70° F), lows 5° C (41° F)
Amazon Rainforest: Rain, highs 32° C (90° F), lows 21° C (70° F)
Coastal Region/Lima: Cloudy, highs 22° C (72° F), lows 15° C (59° F) ]
Andean Highlands, including Machu Picchu: With the warmer "summer" months approaching, temperatures across the country begin to rise.

The dry season is ending in the Andean highlands, yet afternoon rain may be frequent.

Amazon Rainforest:

The Amazon rainforest will begin its transition from the not-as-rainy season to the full-on rainy season.

Coastal Regions, including Lima: Expect pleasant temperatures throughout summer, but sunny skies are not always guaranteed.


Top Things to Do in Peru in the Spring
There are benefits to visiting the Amazon rainforest in the rainy and not-as-rainy seasons. River levels are often lower from September to November, allowing trekking into the rainforest alongside river beds. In the rainy season, when rivers swell, boats can take you deeper into the rainforest. Both times of year are excellent for wildlife viewing, and keep your eyes peeled for orchids blooming in the cloud forests.
The highlands and the coastal regions are in transition in spring and draw fewer crowds than their respective peak seasons. No matter the time of year, it's always a good time to try the local cuisine. In the highlands, consider trying the guinea pig dish "cuy" with a side dish of potatoes. Potatoes have been grown in the Andes for over 5,000 years, and the variety is delectable. While in Lima and coastal towns, opt for fresh ceviche.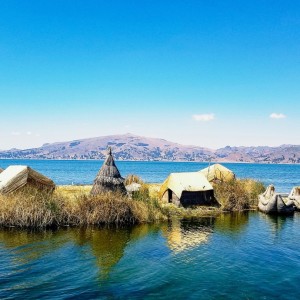 Peru Festivals and Holidays in the Spring
Speaking of food in Lima, the Mistura Culinary Festival is held in mid-September, where you can try out over 200 restaurants, bars, and outdoor vendors/food carts. Pay attention if you plan to visit in October as there are a couple of national holidays where things are closed down.
Mistura Culinary Festival: For one week in mid-September, this massive food festival with international acclaim is held in Lima.

Festival of Spring: Held in Trujillo, where streets and houses are decorated for spring at the end of September. The festival features impressive displays of horsemanship and dancing – especially the local marinera dance and famous Peruvian waltzes.

Battle of Angamos: On 8 October, Peru remembers a pivotal battle during the War of the Pacific against Chile and the death of Peruvian naval hero Admiral Miguel Grau.

Lord of Miracles: This is the largest Catholic procession in the Americas, taking place in Lima for most of the month (the main ones take place on 18, 19, and 28 October).

El Señor de los Milagros: The Lord of the Miracles is a solemn celebration in Lima on 18 October, ever since an 18th-century earthquake destroyed a good part of the city, leaving only an iconic image of Jesus Christ standing.

Todos Santos: On 1 November, All Saints Day is a religious precursor to the following day (per below) celebrated with Catholic masses. It's a public holiday.

Día de los Muertos: All Souls Day is celebrated on 2 November, with offerings of food, drink, and flowers taken to family graves.

Puno Week: Starting 5 November, this week-long festival celebrates the founding of Puno by the Spanish conquistadors. Not to be forgotten, it also commemorates the founding of the Inca Empire by the legendary emergence of the first Inca, Manco Cápac, and his sister, Mama Ocllo. They are said to have emerged from Lake Titicaca.
Best Time to Visit Peru's Top Destinations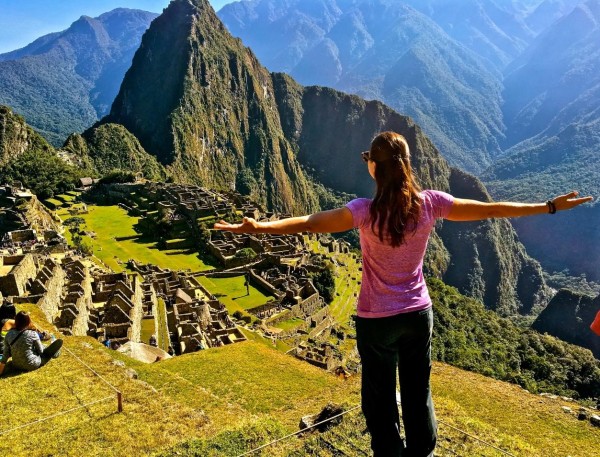 We've focused on three primary areas: the Andean highlands, the coastal region, and the Amazon rainforest to talk about the climate and weather. Now that you have a better idea of the different seasons check out the best places to visit in Peru to discover where you want to go. Between these three areas, there are endless exciting adventures.
Best time to visit Peru for Festivals and Holidays
There are festivals and holidays every month in Peru! Refer to the sections above to see a couple of festivals happening each season. In addition to the celebrations listed above, each village likely has a figure or saint with associated celebrations. These are called village fiestas, and you might just stumble upon one during your travels.
Best Time to Visit Peru's Coast and Beaches
There's a reason why December to February is called Peru's beach season. These three months are ideal with mild weather, sunny skies, and warmer ocean temperatures. To find the best beaches in Peru, check out our Ultimate Guide to the Best Peruvian Beaches.
Best Time to Visit Machu Picchu
Based on our expert research, the best time to visit Machu Picchu is the months of May and September. On either side of the primary tourist season of June through August, you'll have quieter trails, yet the weather is ideal for trekking the Inca Trail with plenty of clear, beautiful days.
Best Time to Visit Lima
Photo by rest/Getty Images
With the possibility of dense fog obscuring your sunny beach day, the best time to visit Lima is from December to February. You'll have the best chance of sunny skies and warm waters during this period. However, you can experience the delicious food that Lima offers at any time of year. Check our City Guide to Lima, Peru, to see what places we recommend.
Best Time to the Amazon Rainforest
As we mentioned in our Things to Know Before Visiting the Peruvian Amazon post, the not-as-rainy season from May to September is the best time for visiting the Amazon rainforest. With a sub-tropical climate and lush vegetation, rain happens throughout the year. There are fewer mosquitos in the not-as rainy season, and you can walk along rivers that are flooded during the rainy season.
Best Time to Visit Peru: The Final Verdict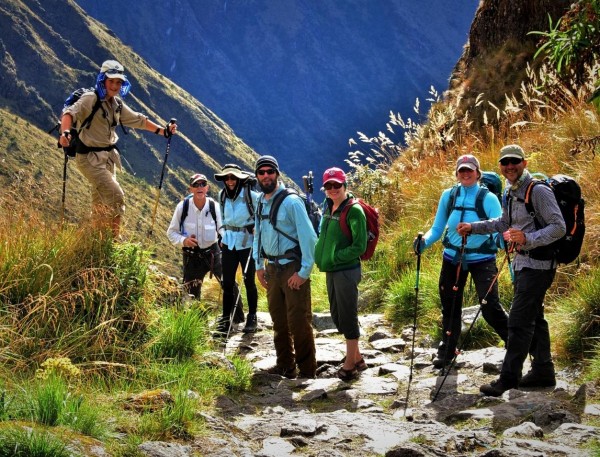 Although it depends on where you're going in Peru, May to September is the best time to visit Peru's Andean Highlands and Amazon Rainforest. Winter in these destinations is much dryer and a little cooler, making it ideal for hiking and trekking.
Active Adventures visits both of these locations on our Ultimate Peru Adventure Tour, where you can take the Lares Inca Trail or the Classic Inca Trail to Machu Picchu. Meanwhile, the Peruvian coastline maintains pleasant temperatures throughout the year, but the dense fog disperses from December to February, and you can enjoy the beach season in Lima. Consider our Peru & Galapagos Explorer Tour to combine two iconic sites in one epic adventure.