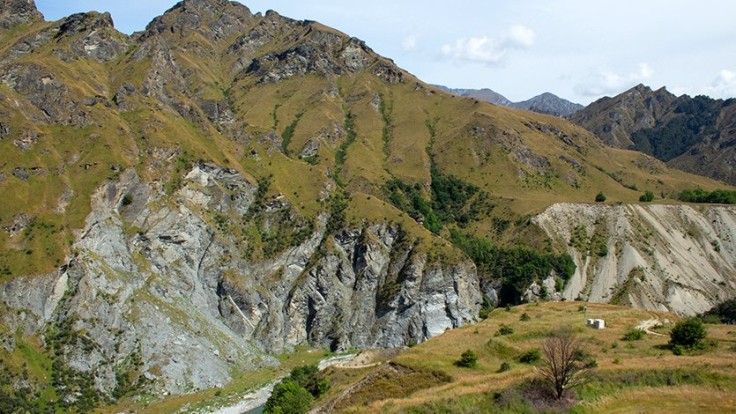 Getting down to us here in New Zealand is easy enough, but knowing where to go and what roads to take in order to pull off the most scenic and memorable road trip once you are here can be overwhelming. We may be a small country, but there are many roads to take. So, we thought we would share some our favourite journeys with you to help make your search that little touch easier.
Skippers Canyon
Undeniably an "experience" and just kilometres from Active HQ here in Queenstown, Skippers Canyon is a narrow backcountry road carved out by miners. Not for the faint-hearted though, this single lane drive drops in behind Coronet Peak, one of New Zealand's main ski fields, and descends towards the historical Skippers settlement once home to miners and their families during the gold rush. With steep sheer drop-offs along the way, we recommend checking this one out through a local company as most car insurers won't have you covered for it!
The Crown Range
The Crown Range, also known as the gateway between Queenstown and Wanaka, is the highest sealed road in all New Zealand. Like switchbacks along a hiking trail, the road zig-zags its way up into the clouds, quite literally, towards some of the most jaw-dropping viewpoints as you look back over Queenstown and its surrounding peaks. As you make your way back down through the valley, be sure to keep an eye out on your left for the Cardrona Hotel, or the Cardrona Pub as it's more commonly known. If you've got a little bit of room in your tum, we suggest you tuck your tastebuds into some frickles (deep-fried dill pickles) or the fully-loaded wedges (Hannah from HQ swears by them!).
The Road to Glenorchy
We all agree here at Active that the road to Glenorchy is not only one of the most beautiful roads in New Zealand, but one of the most beautiful roads in the world. As you set out towards Paradise (yes, this is a real place name here in NZ), you'll overlook the far end of Lake Wakatipu and pass many of our favourite wee day hikes. If you have time and are keen to give your legs a stretch, we recommend hiking the Mt Crichton loop or checking out Bobs Cove. You'll soon discover why this is one of the area's best-kept secrets as you emerge to find perfect patches of turquoise blue waters which contrast beautifully with the seemingly endless bush line.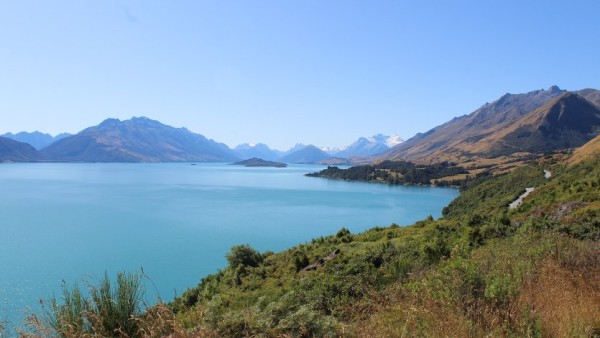 Drive to Tawharanui
If you only have a short time and are looking for a scenic drive from Auckland, then you'd better head up North! Within just over an hour you'll leave the big smoke in your dust and pass numerous quirks from real fruit ice cream stands and quaint antique stores to local produce markets. You'll then find yourself passing over the cattle stops of private farmlands and at one of the North Island's finest stretches of beach, completely taken over by native Pohutukawa trees and beautiful birdlife. With numerous strolls just a tiptoe from the water, we promise that the road trip to Tawharanui Regional Park will not disappoint.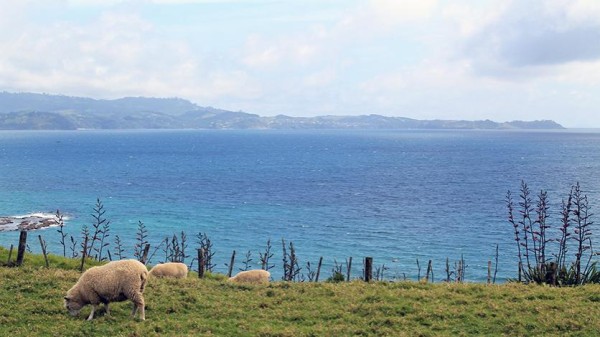 Desert Road
One of the best driving roads in the North Island would most certainly have to be the Desert Road. You'll soon feel like you've landed on the moon, as you enter New Zealand's volcanic plateau. Keep your eyes peeled for army tanks and vehicles in the distance as this barren desert is also home to the training base of the New Zealand military. You won't want to give all your attention to trying to spot these guys though, as the views themselves are not to be missed! Glance out through golden tussocks to the horizon where you'll find three of our most active volcanic peaks - Mount Tongariro, Mount Ngauruhoe and Mount Ruapehu. We truly believe you'll thank us for this one.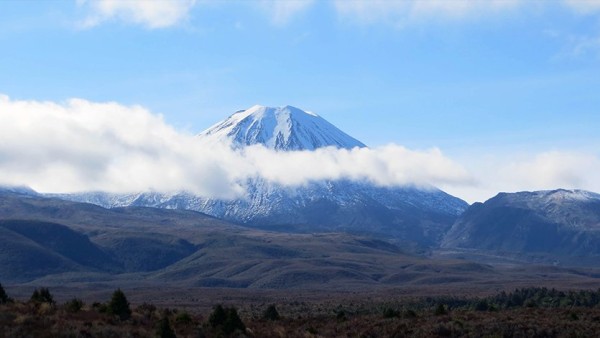 Road to Raglan
And lastly, if you're wanting to take some of New Zealand's back roads and want to be rewarded with one of the best coastal drives in the world along the way, you'd better make your way to Raglan. Just be sure to pull off at Pokeno for an ice cream on route. If you're game enough, they do whopping big 12 scoops! Once you've refuelled the bod and perhaps the car too, you'll hit the countryside, rolling through green hills and past plenty of sheep. Yes, we have a lot them… more than our human population so they say. You'll then arrive in Raglan, a gorgeous seaside town dotted with surfers and summery vibes.