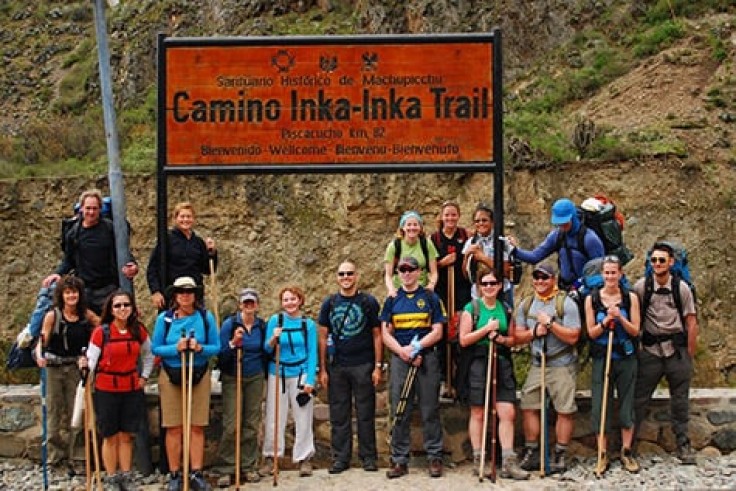 You've done it… You've finally decided to go hiking the Inca Trail (or you're thinking about it! If it's your case, have a look into our Ultimate Peru Adventure 'Jaguar'). You've most likely been planning this for a while now - reading about various hikers' past experiences, reviewing different tour companies, heading to the gym for the occasional leg workout, and Googling photos of Machu Picchu for inspiration. You stop for a moment to let the realisation sink in - you're really going to hike the Inca Trail - and you feel at peace. Until it hits you - you have no idea what belongs on a proper Inca Trail packing list.
But don't fret. As always, we're here to help you prepare for your Inca Trail trek and Peru tour in any way we can. And packing? Well, that's pretty simple!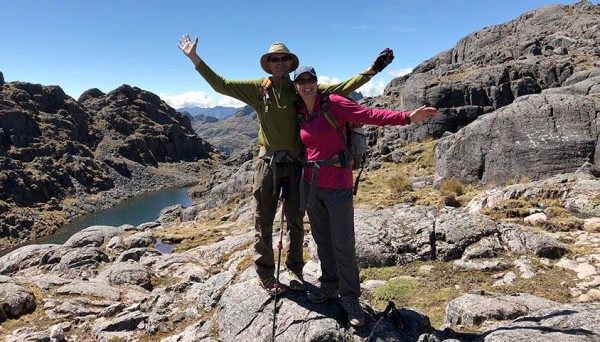 As you hike the Inca Trail, incredible views such as this one will greet you at every turn. You want to appreciate them rather than spend your time worrying about what you forgot to bring!
When it comes to creating the perfect Inca Trail packing list, some items are pretty obvious, while others might not be so readily apparent to the novice trekker. For good measure, we're going to include the things you need from both of these categories, as what's obvious for one person might not always be obvious for another.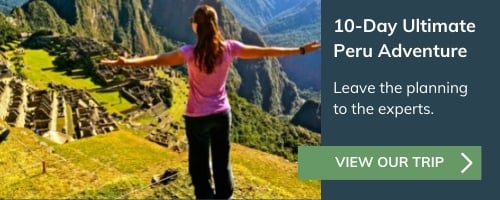 Finally, a quick note before we begin: regardless of what tour company you book with, you'll find that you can opt to have porters accompany you on your Inca Trail trek to help you carry your goods; you'll only be carrying your own day-pack. However, this does not mean that you can simply bring whatever you'd like! Besides the simple decency of keeping in mind the people who will be carrying your belongings, you should also remember that each tour company has its own regulations regarding how much you can bring along. Make sure you're aware of this limit before you start creating your own Inca Trail packing list.
And now, without further ado, here we go!
Essential Inca Trail Packing List
1. Your passport
You'll of course need your passport to get into Peru, but you'll also need your passport when you start on the Inca Trail. There's an official government checkpoint at the start of the trail that works to enforce the strict limits on how many visitors can walk the trail per day, and for every foreigner beginning a trek it's required that a passport be shown.
An optional passport stamp is also offered, and it's a very cool way to remember your trip. Because you can't even begin the trek without it, your passport is an absolute necessity on your Inca Trail packing list!
2. Proper hiking attire
First of all, keep in mind that you will either be showering just once or not at all during your four-day trek. This means that you're certainly going to want an ample supply of underwear and socks - the articles of clothing that tend to get dirty the fastest and are the most miserable to put on unclean for a second time!
As far as other attire goes, the most important thing to keep in mind is that you want clothes that you can layer. The temperature is going to differ quite intensely from daytime to nighttime, and your own body heat is going to spike during intense treks and drop whilst you relax. You need clothes that can handle all of these situations.
Ideally, you'll have hiking/athletic pants that can zip off into shorts if necessary. You should bring both short and long-sleeved shirts, and also a light jacket. You should also have some cold weather gear for the nights, including hats, gloves, and scarves - especially if you're designing your Inca Trail packing list for the colder parts of the year.
3. Proper footwear
Whether you choose to bring hiking boots or a hiking shoe/boot hybrid, absolutely make sure they're waterproof! There's a good chance you'll experience some rain or mud at some point during your trek, even if you're visiting during the dry season.
When it comes to choosing between boots and shoes for your Inca Trail packing list, consider this: boots provide more ankle support while shoes are significantly more lightweight.
And one last footwear recommendation - make sure whatever you're wearing fits well and is somewhat worn in, as blisters on a four-day trek are no fun at all.
Check out our video with some handy tips for buying hiking boots - admittedly it's a video about choosing a pair of boots for a multi-day hike in New Zealand, but it's all just as relevant for hiking the Inca Trail!

4. Other waterproof goods
Once again, even if you're trekking during the dry season, don't forget the rain gear! A poncho or rain jacket as well as some plastic bags to separate your wet clothes from your dry ones are absolute musts for your Inca Trail packing list.
5. Sleeping bag
Considering that this will be the source of your rest and relaxation every night of your trek, you shouldn't neglect to choose an appropriate sleeping bag for your journey. We recommend a four-season bag regardless of what time of year you'll be visiting Peru.
6. Toiletries
If you're walking the Inca Trail, you have to face the facts - you're going to be roughing it for a few days. That being said, there are some essential toiletries you can bring to make things at least a bit more pleasant. These include:
toilet paper
moist wipes
deodorant
soap
toothbrush/toothpaste
sunblock
chap-stick
7. Flip-flops (thongs/sandals)
Especially if you plan on taking a shower on the third night, these are essentials for your Inca Trail packing list. Even if you don't end up showering, they can be useful for relaxing and allowing your feet to breathe for a bit in the evenings.
8. Water bottles/snacks
Though food and water will be supplied by your tour company, you're more than likely to find yourself thirsty or with some hunger pangs as you trek throughout the day. These will help to keep you going until it's time to stop for a meal.
9. First-aid kit/personal medications
Once again, your guides should carry a first-aid kit with them at all times. That being said, it can't hurt to carry a basic first-aid kit on your person during your Inca Trail trek!
Basic medications for stomach problems and the like as well as any medications that you specifically need to take should also of course not be forgotten.
10. Flashlight (torch)
This item is easy to forget but is a necessity for navigating around your campsite after dark. Simply put, it's a must for any Inca Trail packing list.
11. Batteries, memory cards, or whatever else you'll need for your electronic goods
It should go without saying that there won't be any opportunities to plug in and charge your electronic devices during your Inca Trail trek. If you can bring extra batteries, it's certainly recommended. And if you can't, make sure to use your devices sparingly! There's plenty to see after day 1 and you won't want your camera dead by then.
12. Cash
Though you're certainly not going to need a lot of money on the trail, it's still a good idea to have some cash on you. You'll pass a few small, locally-run stores over the course of the trail and you'll obviously need to pay for any goods you want. It also comes in handy if you decide to tip your guides/porters!