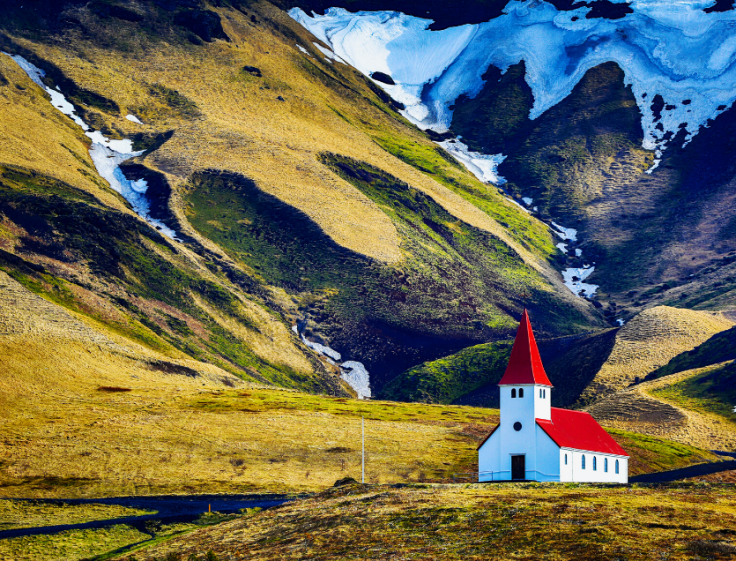 The light at the end of the tunnel is finally here and keen travellers are once again pulling their passports out and strapping on their hiking boots. While it's no easy task to keep up with the ever-changing travel restrictions, we've been keeping our finger on the pulse and are excited to let you in on where we believe are the best places to travel in 2022.
Ready now for sunshine, ocean and a mix of adventure with relaxation? Our Galapagos Islands Tours are calling. Prefer dramatic landscapes, endless vistas and remote tracks? Our Iceland Tours is your go-to.
The possibilities are endless, but with nearly two years of postponed trips and eager adventurers locking in their travel plans - the time is now to start thinking about securing your spot on a future adventure. So check out below our 'Top 5 Open Destinations to Explore in 2022' and start turning your travel dreams back into reality.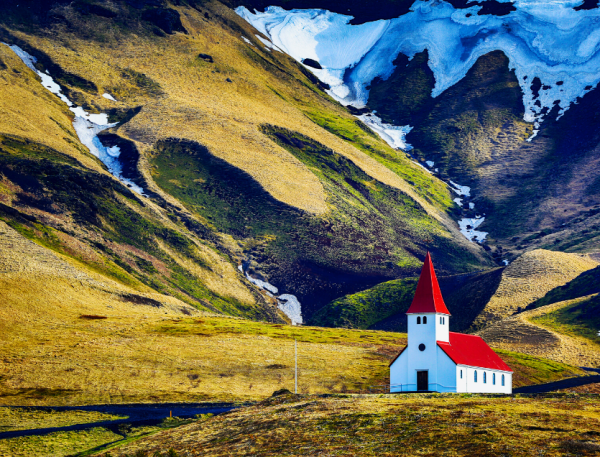 1. Iceland
Iceland easily ranks high on this list for a few different reasons. Not only has it constantly topped the charts for its handling of Covid-19, but it's also easy to get to and exploring the incredible landscapes should already be on your bucket list.
Those who love remote hiking, cool days and being well away from crowds will especially take to the vastness Iceland offers. Once you leave the more touristy (but still well-worth exploring!) 'Golden Circle', you'll feel like you're the only one around for miles.
Best time to visit: Long daylight hours and warmer weather in July and August make Icelandic summer a perfect time to explore. Or, if you prefer to go when the trails are quieter and there's a chance to see the Northern Lights, head over in September.
Trip pick: For the full Icelandic experience, we recommend checking out the 11-day Iceland Hiking Adventure. Starting and finishing in Reykjavík, you'll spend the first 7-days exploring powerful waterfalls and picture-perfect volcanoes, then finish your trip with a 3-day multi-day hike in the Eastern Fjords.
Learn more here: Iceland Hiking & Adventure Tours
2. The Galapagos Islands
Placed perfectly on either side of the equator, the Galapagos Islands are a remote paradise filled with unique flora and fauna and endless hidden gems to explore. Both land lovers and sea lovers can appreciate the variety of landscapes, dramatic and gentle coastlines and playful animals who call the Galapagos Islands home. We've been back running adventures in the Galapagos since March of 2021 without a hitch, and guests rave about how safe they've felt.
Best time to visit: There's truly no bad time to visit the Galapagos Islands. Wet season runs from January to June, and the water is a perfect temperature to spend all day snorkelling and diving. July through December is considered dry season and is marked by Humpback whales migrating through the Galapagos Islands, blue-footed boobies nesting and giant tortoises beginning their mating season.
Trip pick: If unique wildlife, beautiful beaches and out-of-this-world landscapes sound like what the doctor's ordered, check out the 10-day 'Tortuga' Galapagos Land and Sea Adventure.
Learn more here: Ecuador & the Galapagos Islands Adventure Tours
3. Peru
Packed full of history, hidden valleys and stunning mountain passes, Peru truly has something for everyone. Best witnessed by the steam of your own two feet, no two days will be alike as you wander around Machu Picchu, explore the Sacred Valley of the Incas and head deep into the Amazon jungle.
As Peru slowly opens back up, 2022 is the ideal time to visit with quieter trails and well-trodden paths having had time to rest and recuperate.
Best time to visit: Dry season in Peru runs from May to October. Minimal rainfall and sunny days make it an ideal time to be out exploring. If you don't mind the odd bit of rain, the quieter trails and lush scenery in November through April is also a great option.
Trip pick: On the 10-day Ultimate Peru Adventure 'Jaguar', you'll explore from the jaw-dropping peaks of the Andes down to the intricate depths of the Amazon jungle. Starting in Cuzco and finishing in Lima, it's a fascinating way to witness the highlights and hidden gems of Peru.
Learn more here: Peru Adventure & Hiking Tours
4. San Juan Islands
Forget big cities and crammed packed hiking trails. Instead, head to the picturesque Pacific Northwest and treat yourself to a trip in the San Juan Islands. Located just off the coast of Washington, they're a stunning spot to spend afternoons hiking or spotting Orca whales and evenings cosied up in charming accommodations.
With limited rainfall during the summer months and activities focused around the outdoors, you'll love being able to stroll outside without a care in the world.
Best time to visit: Conveniently, the best time for whale watching and the best time for exploring are during the same season - summer! Between June and September, temperatures stick between 60 to 70 degrees Fahrenheit (high 10's, low 20's Celsius), and your chances of seeing a whale are nearly guaranteed.
Trip pick: Let the professionals do the hard work as you hike, bike, boat and kayak through peaceful landscapes and quaint countryside on the 6-day San Juan Islands trip.
Learn more here: San Juan Island Hiking & Adventure Tours
5. Alaska
With endless sun and easy access to mountains, fjords, and glaciers, Alaska is an easy top pick for exploring this summer. Limited cell service and vast expanses of wilderness like you've never seen before allow all of life's little worries to drift away. Before you know it, you'll be exploring landscapes carved over millions of years.
Best time to visit: With over 19 hours of daylight during the summer months, June through September promises pleasant temperatures and long days full of adventure. For quieter trails, we recommend heading over in September.
Trip pick: If action-packed days full of hiking, biking and kayaking through the 650,000-acre Kenai Fjords National Park sound like your cup of tea, the 6-day Alaskan Fjord Discovery is the trip for you.
Learn more here: Alaska Hiking & Adventure Tours
Bonus: New Zealand - best place to plan ahead for late 2022 & 2023
If New Zealand has been on your radar, the time is now to lock in your late 2022 or 2023 adventure. Of course, we can't predict the future, but all signs are pointing to our wee slice of paradise opening its border to visitors in mid-2022 making the spring (October & November) and summer (December through February) ideal time to plan your visit.
Best time to visit: Every season in New Zealand has its perks. Winter snow makes the landscapes look extra special with its frosted coat on, springtime sees wildflowers and playful lambs and fall brings settled weather and quieter trails. However, summer (December - February) will always be a favourite with its long days and warm weather.
Trip pick: Whether it's your first time or 10th time visiting New Zealand, there's no better way to explore the incredible backcountry and local favourite spots of the South Island than on the 14-day 'Rimu' Ultimate South Island Adventure.
Learn more here: New Zealand Hiking Tours & Adventure Tours