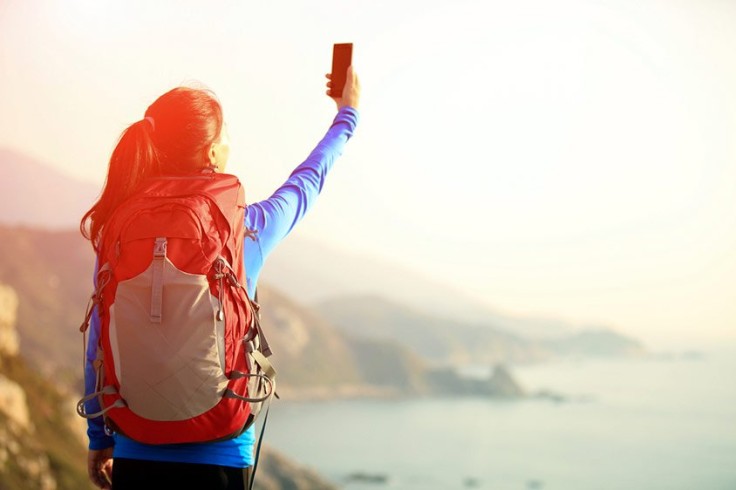 The smartphone has quickly evolved into one of the most useful travel tools you will ever have in your travelling toolkit, from finding great restaurants to figuring out how to navigate the Buenos Aires subway. Unless you're planning on trekking through the remoter parts of the Amazon or taking a road trip down Argentina's desolate Ruta 40, you'll find mobile data available pretty much across South America.
Worried about high data roaming costs? Don't be. That is so 2012. Today, local data plans are easy and affordable. Just purchase a local SIM card and pop it into your phone.
You'll just want to make sure that your phone SIM is unlocked and that it's compatible with your host country's network. So now that you've got your smartphone up and running in South America, you will want to put it to good use. Before you hit the road, be sure to download these six must-have travel apps.
When it comes to planning the perfect trip, budgeting is absolutely key. After all, you wouldn't want to make it all the way to Cusco only to find out you've run out of cash and can't pay for that train ticket to Machu Picchu, would you? Luckily, this handy finance app makes budgeting on the road easy. You can easily visualize your expenses versus your monthly budget with its handy graphics. There is also a world currency list with a built-in currency conversion utility, which makes it especially useful for global travels.
Where's the best place to grab some dinner in Lima's Miraflores district? The hottest place to party in Bogota's vibrant La Candelaria neighborhood? The trendiest place to grab a cocktail in Buenos Aires' scenic Recoleta? Tripadvisor City Guides makes it easy to figure all of that out. You can check out reviews of popular destinations and even follow self-guided tours created by experts. The best part? These handy guides are available offline. Finding gems like Bogota's Armando Records or Lima's La Victoria Bar has never been easier!
There is no denying it: from Bogota to Lima to Santiago, getting around South America's major metropolitan areas can be quite a feat. Lima's bus system is nothing short of chaotic, even for locals, and you're probably going to battle crowds for at least half an hour to board Bogota's Transmilenio. Though some South American major cities do have good subway systems, such as Buenos Aires, in most places public transportation proves to be a major hassle. You're better off taking a cab. But it isn't a wise idea to just hail any cab from a street corner — you're not in New York City. In many countries, taxis are poorly regulated and very often unsafe, especially for tourists. While not totally common, taxicab robberies and kidnappings are a risk. That's where Cabify comes into play, letting you order a safe and secure taxi from your smartphone with just two clicks. Using your phone's geo-location capabilities, this app locates you and sends a taxi directly to your location. When you need to get from your beautiful bed and breakfast in the bohemian Barranco all the way across the city for an exhibition at the Museo de Arte de Lima (Lima Museum of Art) in Lima's historic centre, Cabify is your go-to app. Launched in 2011 in Madrid, the service now has over 1 million users. It is available in cities across Colombia, Ecuador, and Peru.
AllSubway
For those cities that do have subways, All Subway is an absolutely must-have travel app. Navigating a city's subway system is never easy, especially when everything is in another language. AllSubway boasts clear and easy-to-read maps of subways in Buenos Aires, Caracas, Medellin, Rio de Janeiro, Santiago de Chile, and Sao Paulo. The maps are available offline, and you can easily plan your route ahead of time to figure out how to get exactly where you're going. Get all subway at Apple store or Google Play Store You're trying to exchange currency with a money exchanger in Lima's Parque Kennedy, the clerk is trying to convince you that the exchange rate is 2.8 soles to the dollar, but you could have sworn it was actually 2.95. Is he trying to rip you off? To find out, all you need to do is whip out your smartphone and check XE Currency. This handy app displays the day's currency exchange rate for virtually all of the world's currencies. You can even display up to 10 currencies at once!
There is nothing quite as amazing as seeing Manu Chao in Lima's Parque de La Exposición or seeing a live Jose Gonzalez concert in a bohemian bar in Buenos Aires. This free iTunes plugin for iOS devices generates a personalized calendar of upcoming concerts in your target city based on your iTunes library. What could be better than seeing one of your old-time favorites in a brand-new city? Of course, if you're the type of traveller who prefers to distant themselves from email, Facebook and all the other reminders of normal day to day life, taking a smartphone may not be the best idea. Another great way to tap into local knowledge, travel safely and stick to budget is to join a guided adventure trip. Pay before you go, happy in the knowledge that your food, accommodation, transport and guiding is already sorted, and that all you need to do is arrive at the airport with a smile on your face! If you decide to take this approach, look for a company that employs local guides, has great reviews and is contactable over phone or email.