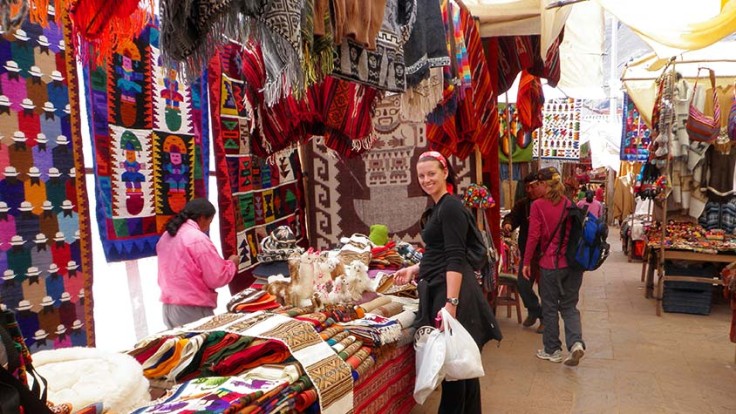 The village is perched high in the mountains and surrounded by Inca farming terraces, giving a clear example of how the Inca agronomists solved the problem of planting on the slopes of the hills. Pisac is a Quechua word (sometimes referred to as Pisaq) which means partridge (a type of bird) and as was customary in Inca architecture, the city is designed in the shape of an animal, in this case the partridge!
Visit the colourful Pisac Market
Pisac is a small town in the Sacred Valley, well worth a visit on your way to Machu Picchu. The town is home to a colourful 'mercado artesanal' or craft market, a great place to experience a traditional way of life, with villagers coming and going with their wares.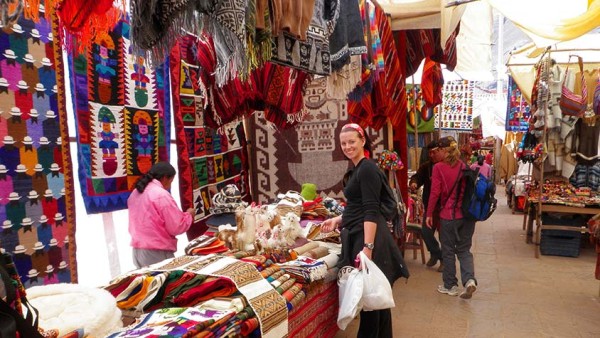 Hike to Pisac Ruins
The other main attraction for visitors to Pisac is to hike to the ruins, which lie high above the village on a triangular plateau – you can find the start of this trail near the Church in town. It's a steep 610 metre climb (2000 feet) up, but well worth it for the views of the Urubamba Valley and the close up detail of the terraces and ancient footpaths and tunnels . Hiking to this site is best done over about half a day, giving time to explore properly – great training for the Inca Trail! You can buy drinks and snacks from the ever-present vendors once you reach the top.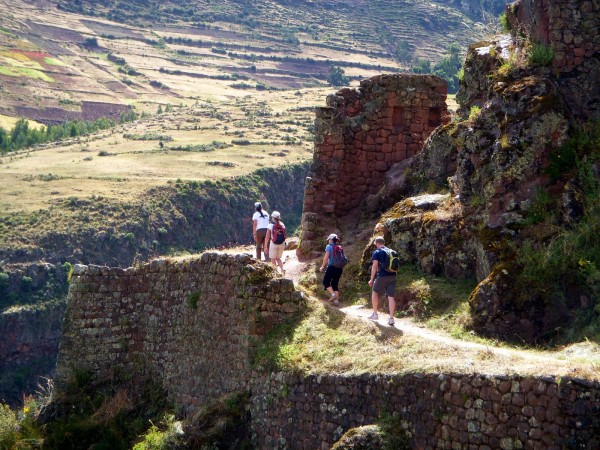 Anybody can hike to the Pisac ruins and there is no charge to enter the site. If you'd like to learn more about the history and how the fascinating terraces were formed and used, try joining a tour, either as part of a multi-day Peru trip or locally once you arrive in Pisac.