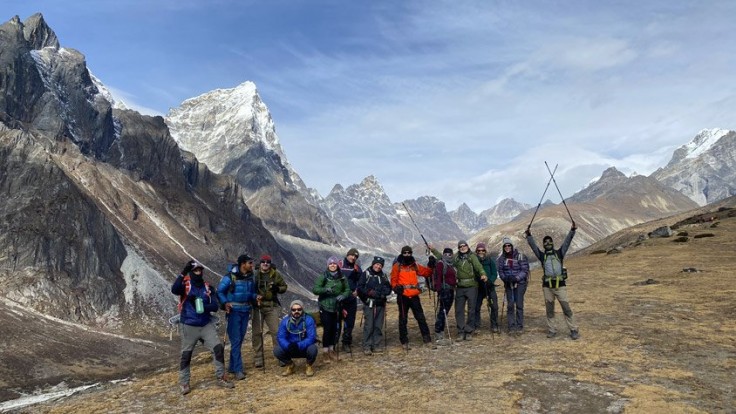 New Year's resolutions are notoriously difficult to stick to, most of us kick our well-intended goals to the curb by February. So we think it's time to mix things up a bit and work towards something a little more enticing.
You won't be surprised to hear that the most common new year's resolutions are: to get in shape, to eat healthier and to live life to its fullest. These are all worthwhile goals, but reaching them without some motivation can be a little tricky
We've got a solution and a sure-fire way to reach all of these goals in one go - book a challenging trek in a jaw-dropping destination that you can work towards. Having an adventure on the horizon will give you the motivation you need to get into gear, all whilst having something incredible to look forward to.
Here are some of the best hikes in the world to get you started:
Everest Base Camp Trek
You'll have heard of the Everest Base Camp Trek, and for good reason! It's an epic trail that exposes you to staggering alpine vistas, a rich mountaineering lifestyle and the fascinating Sherpa culture that has dominated this region for hundreds of years. The sense of achievement you'll get from trekking here, in such a remote and high area of the world, will give you a new perspective on life. Whilst the views are outstanding and the challenge is life-changing, it's often said that the memories of the locals you meet along the way are what will stay with you forever.
Time: The trek itself ranges in length, but expect to spend around 13 days on the trail if you're using a responsible company with acclimatisation days and a well planned out trip.
Distance: 88.5 km (55 miles)
Total Elevation Gain: 2844 meters (9330 ft)
Highest Point: 5364 meters (17,598 ft)
Accommodation: teahouses
Best Time: March-May and September-November
Mount Kilimanjaro Trek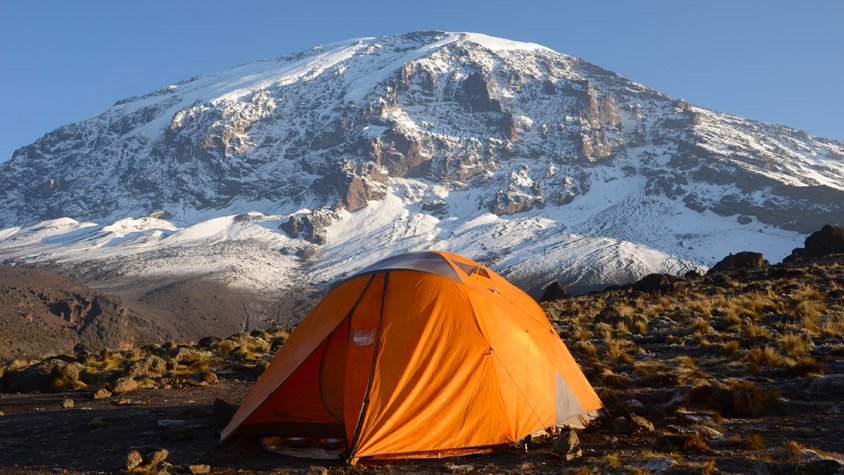 Africa isn't just home to incredible wildlife and impressive cultures, it's home to the world's tallest free-standing mountain – Mount Kilimanjaro. It also happens to be the world's tallest walkable mountain, and whilst you will need a good level of fitness to reach the top, you won't need to sport any special equipment or acquire any technical skills. This adventure will reward you with extreme landscapes, breath-taking sunrises, unpolluted starry skies, and an unforgettable personal feat. It's an adventure you need on your hiking bucket-list and one you'll be talking about for years to come. If you want to really make the most of your time in Africa, you can team it with a safari trip and see more of what this epic area has to offer.
Time: Expect to spend around 8 days on the trail, the shorter the time spent, the less likely you are to reach the summit.
Route: Lemosho (there are heaps of different options but this one has the best summit success rate at 90%)
Distance: 72 km (45 miles)
Total Elevation Gain: 4900 meters (16,076 ft)
Highest Point: 5895 meters (19,340 ft)
Accommodation: tents
Best Time: June-October
The 'W' Trek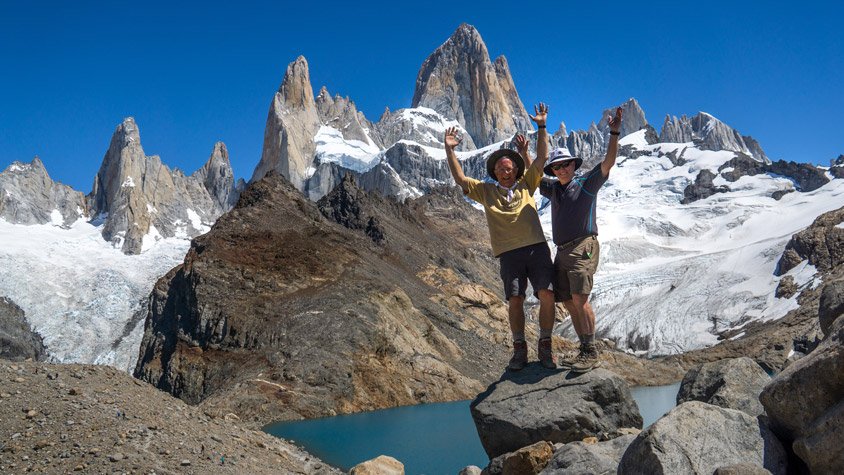 At the heart of the southern area of Patagonia is the Torres Del Paine National Park. It's here that you can experience the legendary 'W' trek, an amazing adventure among sheer granite peaks, snow-clad mountains, glacial lakes, and the thick Magellanic forest. If you need more reasons to consider it as a bucket-list hike, Perito Moreno and Grey Glaciers are a sight to behold, and there's no better way to soak it all in than with your boots on the ground or with a paddle in your hands. The W Trek highlights the very best of this vast wilderness, and you'll be raving about it from the second you get home. As it won't take too long to complete you'll have plenty of time to see some more of the region afterwards.
Time: Expect to spend 4-5 days on the trail
Distance: 70 km (43 miles)
Total Elevation Gain: 1840 meters (6037 ft)
Highest Point: 900 meters (2953 ft)
Accommodation: Refugio's (mountain cabins)
Best Time: October-March
Tour du Mont Blanc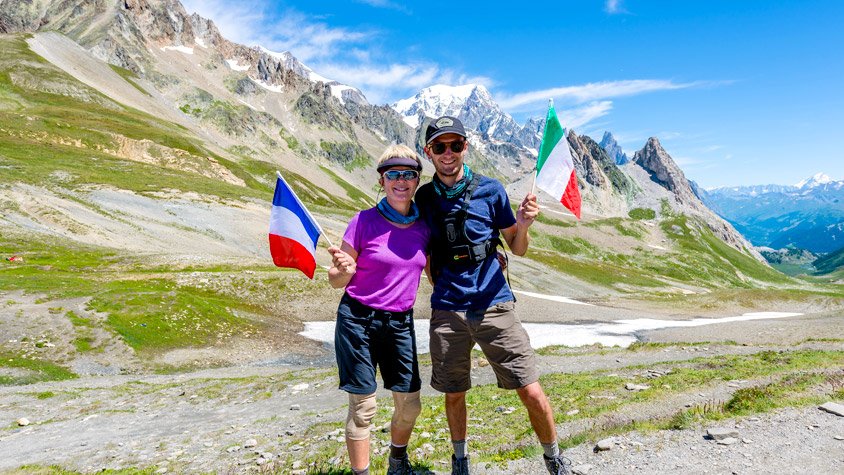 The Mont Blanc Massif is a mountain range so beautiful that France, Italy and Switzerland agreed to share it and this adventure lets you tick off all three. Completing the full circuit is a huge personal feat and many people opt to hike sections of it as the towns you pass through make it easy to slice it up as you please. Here at Active we've taken it a step further to not only experience its spectacular geography but also explore the history, culture and cuisine of the countries that lay claim to it. We've taken the traditional circuit trip and turned it on its head - we not only hike through the most incredibly dramatic mountain landscapes on the planet but we also sea kayak across its lakes and bike its trails, all whilst accompanied by the best guides in the business. Check out both stats below:
Full Circuit:
Time: Expect to spend 7-11 days on the trail
Distance: 170 km (106 miles)
Total Elevation Gain: 7737 meters (25,383 ft)
Highest Point: 2584 meters (8,478 ft)
Accommodation: Mountain Chalets
Our version:
Time: the total trip is 12 days, 7 of these days are spent hiking
Distance: 82 km (60 miles)
Total Elevation Gain: 4736 meters (15,538 ft)
Highest Point: 2532 meters (8,307 ft)
Accommodation: Mountain Chalets
Best Time: June-September
How to get fit for your trip
Half of the battle of getting in shape for your trip is having a plan of attack, so we've put together some fitness plans with the help of our friend Marcus at Fit For Trips to make things easy for you. You'll find a breakdown of what exercises you can do each week to help you on your way, most of which can either be done at home or in the gym, it's your choice! Head to our fitness guide 'here'.