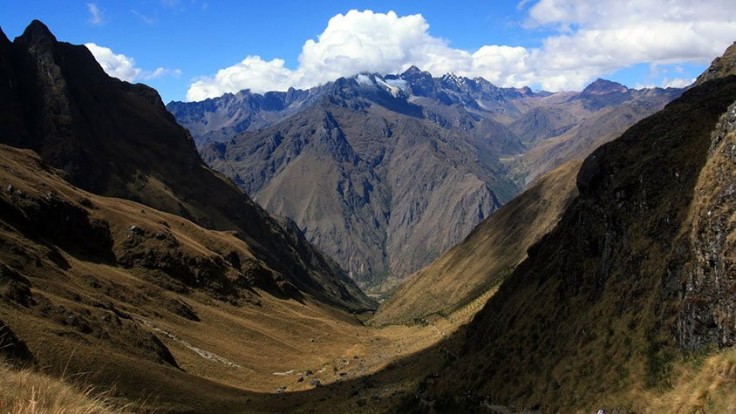 As you plan your trip to Peru and to Machu Picchu specifically, you're undoubtedly expecting the journey of a lifetime - and frankly, there's a lot of pressure associated with that! There are many decisions to be made regarding your trip, and the choices can be overwhelming as you're hoping to design the perfect experience for your circumstances and tastes. One of the biggest decisions that visitors to Machu Picchu face is how they want to get there, and a lot of the times that decision boils down to a simple question:
Inca Trail vs. Lares Trail?
If you're looking to make trekking a significant part of your Machu Picchu journey, these two trails are without a doubt your best options. Though the two trails are quite similar in a number of ways, in others they are also very different.
Travelers struggling to decide between the Inca or Lares treks often turn to the internet for help, scouring forums, blogs, and tour company sites for the best information regarding the Inca Trail vs. Lares Trail debate. Of course, the internet being what it is, sometimes this research only leads to further confusion and more questions...
And that's where we come in.
In order to simplify your decision as much as possible, we're going to share with you our take on the Inca Trail vs. Lares Trail question. We'll take a quick but in-depth look at each trek's attributes, providing you with an accurate and unbiased analysis of each trail. In this way, you can make the best decision possible for your Machu Picchu adventure!
So without further ado, here is the information you need to decide the Inca Trail vs. Lares Trail question:
The Inca Trail
Certainly the more famous of the two treks, the Inca Trail is undoubtedly more widely-renowned than its lesser-known cousin. If the purpose behind your journey is simply to brag to friends and family upon arriving back home, the Inca Trail is definitely the way to go - but we hope you'd never make your decision for so frivolous a reason!
Of the two treks, the Inca Trail is definitely the more historic option. Before arriving at Machu Picchu, the Inca Trail passes through a variety of Inca ruins sites unreachable to tourists by any other means - and while Machu Picchu can famously become quite crowded with tourists, you're sure to find each of these sites comparatively quieter and more calm.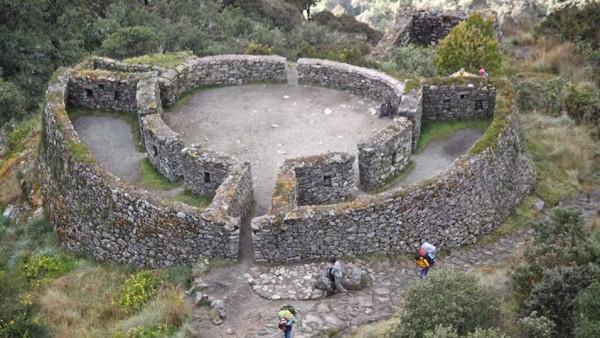 Runkuracay Ruins - an example of the Inca Ruins you'll see on Peru's Classic Inca Trail
Another deciding factor for many visitors who choose the Inca Trail is the fact that it is the only way to arrive to Machu Picchu through the ancient city's famed Sun Gate. This experience is so beautiful that it can be emotionally overwhelming, and many visitors look back to find it one of the most memorable moments of their lifetimes. It's hard to explain the value of this experience to those who haven't felt it themselves, but suffice to say it's a deciding factor in the Inca Trail vs. Lares Trail debate for many visitors.
That being said, there are some potential downsides to the Inca Trail. Because of its immense fame and popularity, it's necessary to plan your trip months - and sometimes in the high season nearly a year - in advance. 500 trekkers are allowed on the trail daily - about half of whom are guides and porters - and so it can be hard to find a spot. In addition, the result is that the trail can at times feel somewhat crowded, especially if you're seeking a more solitary experience.
If you don't feel like waiting so long to make your trek, or perhaps if you're simply hoping for a different experience, don't fret! There's still another angle in the Inca Trail vs. Lares Trail debate.
The Lares Trail
First of all, one good thing about the Lares Trail is that it is slightly less physically taxing than the Inca Trail - but that's not to say it's without difficulty. It's approximately 33 kilometers vs. the Inca Trail's 44 kilometers - still no walk in the park. Both feature plenty of altitude gains and steep descents, though once again the Inca Trail beats out the Lares Trail slightly on this front.
Compared to the Inca Trail, the Lares Trail is far less of a fixture on the tourist circuit. This means that there's no competition for passes, booking as far in advance is not necessary, and the trek will involve more privacy - from other tourists, at least.
Which brings us to another big difference between the two trails: while the Inca Trail passes primarily through ruins and uninhabited areas, the Lares Trail passes through villages and farms inhabited by modern-day Andean people, the descendants of the Incas who built Machu Picchu. During your trip, you're bound to have many opportunities to interact with Peru's indigenous people, making the Lares Trail a cultural experience in a way that the Inca Trail simply is not.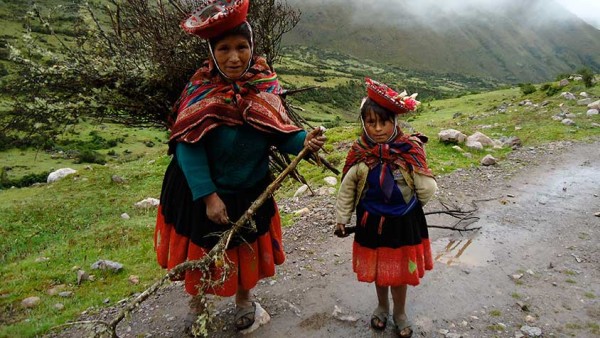 On the Lares Inca Trail you'll spend more time with the local Peruvian families
The primary downside to the Lares Trail is the fact that you don't arrive to Machu Picchu via the Sun Gate.
At the end of the day, there's no clear answer to the Inca Trail vs. Lares Trail question—it's all about your own personal preferences and what you expect to get out of your Machu Picchu trip.