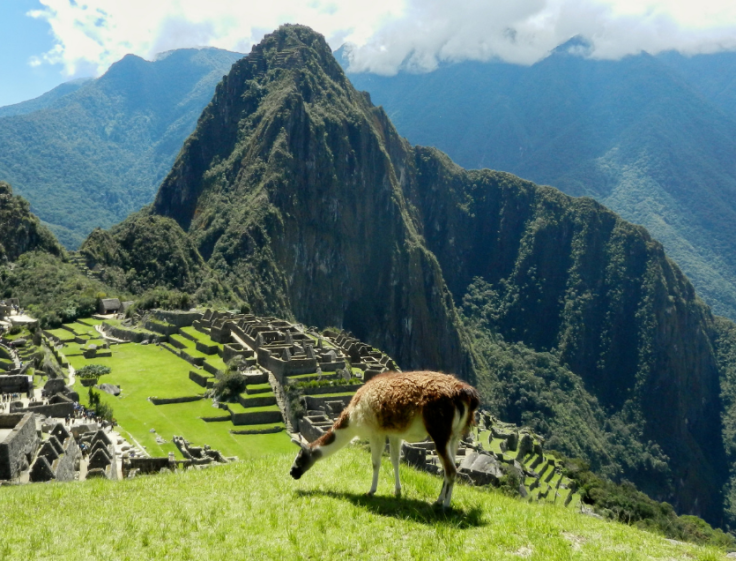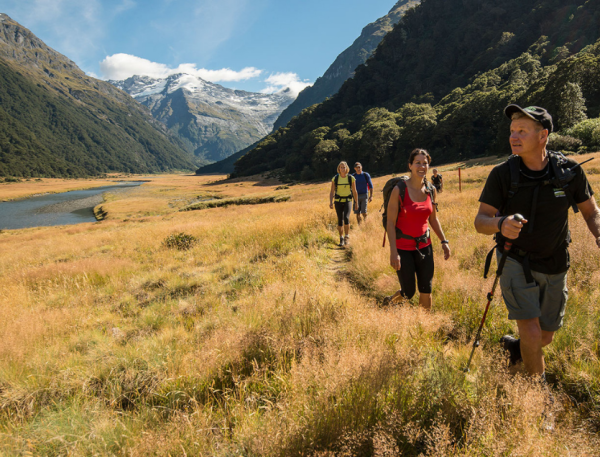 So, you're ready to make 2022 a year of incredible adventures? Dust off the hiking boots, discover new places, challenge yourself, indulge in top-notch cuisine and let the past two years float away in the wind? We've put together the Top Trips for 2022, so all you have to do is choose your favourite, pack your bag, and you'll be making once-in-a-lifetime memories in no time.

Whether you're looking to wander quaint villages of the Italian Lakes District, cycle through tulip fields in the Netherlands, enjoy a picnic lunch overlooking daring blue glacier lakes in Banff National Park or finally make it to New Zealand, we have the perfect adventure for you.
Together, Active Adventures and Austin Adventures handcrafts incredible trips that showcase the best of the wilderness and unique cultures of the region. If you're wondering where to travel in 2022 - keep on scrolling. Your perfect adventure is just around the corner.
January - Galapagos Land & Sea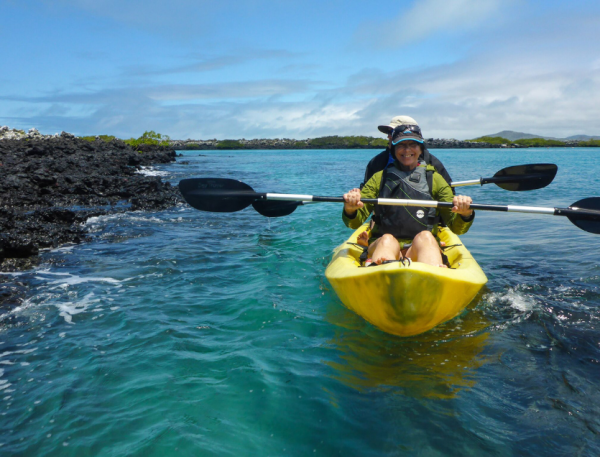 If you're ready to experience a fascinating underwater world, hike amongst scarred volcanic landscapes and discover some of the most unique wildlife in the world, the Galapagos Island are one of the best places to travel in January. Sitting right between wet and dry seasons, January is an ideal time to visit. Temperatures range between 79°F and 86°F (26°C and 30°C), the water is pleasant for snorkelling, and the underwater visibility is excellent. An abundance of birds, iguanas, green turtles and giant tortoises begin their breeding season in January, and the Galapagos penguins are at their most active.
The only negative? Returning home won't be easy.
February - Yellowstone & Big Sky Winter Vacation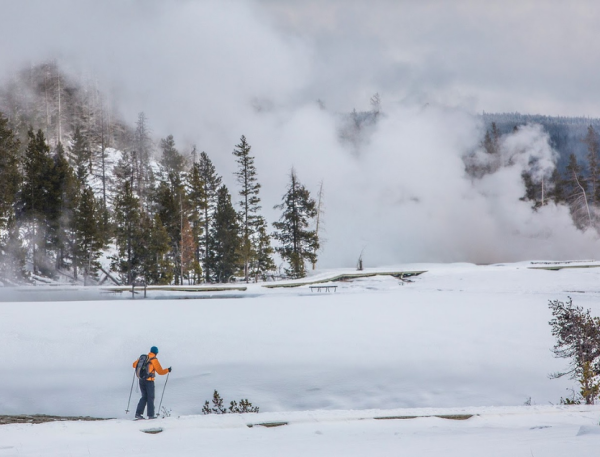 Exploring Yellowstone and Big Sky National Parks in winter is an experience like no other. Even if you've already visited these national parks, there's no doubt you'll be amazed by the thick white blanket covering the mountainous landscapes, giving way only to geothermal wonders and dense Douglas-fir forests. On our Yellowstone & Big Sky Winter Vacation, we take to snowshoes, cross country skis and even dog sleds to get deep into the backcountry. With plenty of stops to warm up with a cup of hot chocolate and cozy accommodations each night, you're in for a truly magical winter vacation.
March - Death Valley & Joshua Tree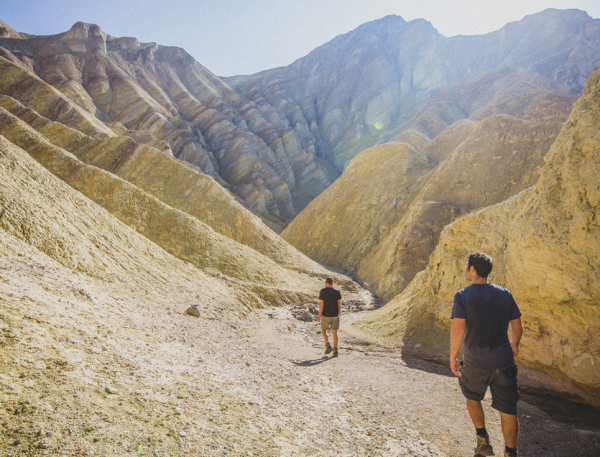 March is an unbeatable time to visit Joshua Tree and Death Valley National Parks, with warm temperatures making for ideal hiking and rare wildflowers colouring the landscapes. On our 6-day Death Valley & Joshua Tree trip, you'll explore the strange salt flats of Death Valley, walk amongst Joshua trees, wander through the sunset hues frozen in time in Mosaic Canyon and climb to Inspiration Peak for panoramic views across of golden mountains. This spring, we invite you to dust off those hiking shoes, beat the crowds that explore these national parks in summer and enjoy the best place to travel to in March.
April - Netherlands Cycling Adventure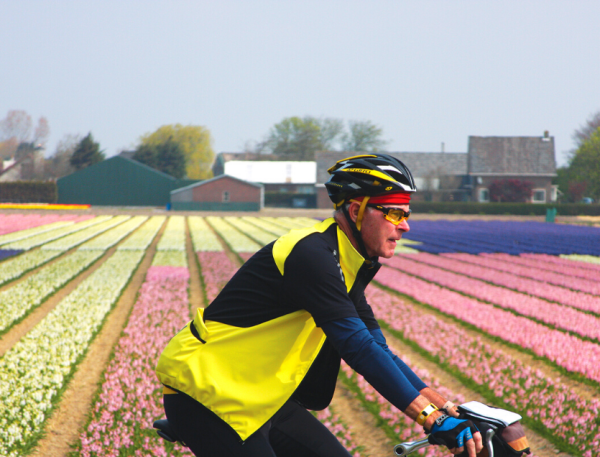 As you bike through fields of tulips, with pink, red, orange and blue hues stretching as far as the eye can see and warm spring sun warming your skin, you can't help but feel like you've landed in a fairytale. Top that with delicious Dutch cuisine, picturesque villages dotted with windmills and charming accommodations, and you'll never want your Netherlands cycling adventure to end. Everything about this trip, from charming accommodations to off-the-beaten-path trails, has been hand-crafted by locals to showcase the best of the Netherlands. Plus, with two local guides taking care of every detail, all you have to do is sit back and enjoy the ride.
May - Camino de Santiago
Take a step back to a simpler time this May as you journey along one of the most renowned walks in Christian history. Over 9-days, you'll hike the Camino de Santiago, from the port city of Bilbao, along spectacular coastal trails and mountain paths in Asturias, through the green hills of Galicia to Cape Finisterre - once believed by the Romans to be the end of the known world. By joining this adventure in May, you'll beat the crowds who take to the trail in summer, enjoy lovey spring temperatures and watch as wildflowers and life flourish around you.
June - Maine & Acadia National Park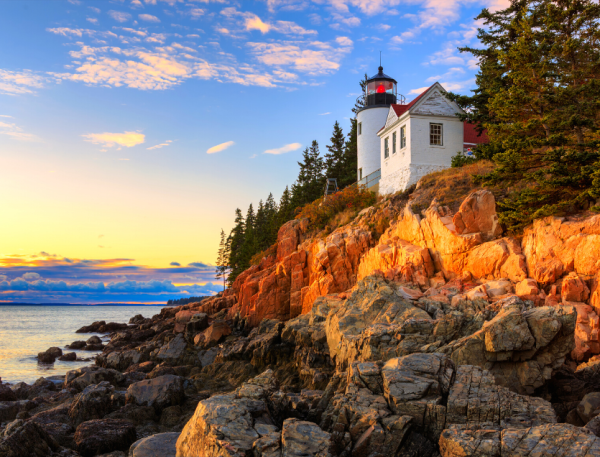 Fresh lobster rolls overlooking the sea, biking along craggy coastlines from beach to beach, exploring the best of Acadia National Park and cooling off with seaspray erupting 40 feet high out of Thunder Hole. Sound like your cup of tea? New to our 2022 line-up is our 6-day Maine & Acadia National Park trip, perfect for those who want to stay active while on vacation while indulging in delicious cuisine and spending nights in charming accommodations.
July - Dolce Vita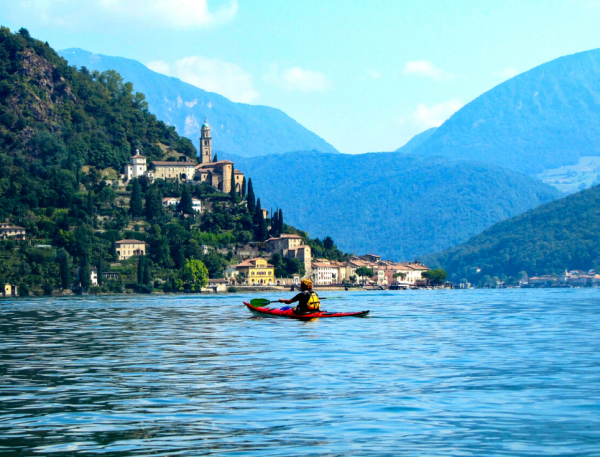 Italy, need we say more? Spend your days wandering quaint villages, hiking through alpine meadows and kayaking vibrant blue waters. Stop to people watch, enjoy freshly baked pastries and sip coffee in charming hilltop cafes. After the past two years, we all deserve to overindulge in Italian cuisine while staring into the endless vistas of the Swiss Alps. So why not book yourself onboard our 10-day 'Dolce Vita' Italian Lakes District Adventure? The sweet life is calling.
August - Banff & Jasper National Parks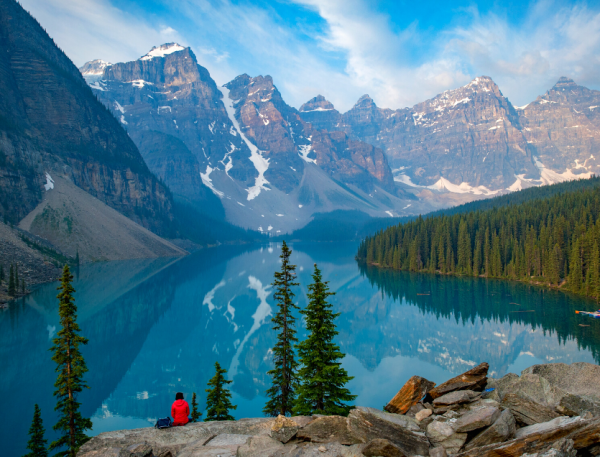 You've likely seen pictures of Banff and Jasper National Park. Think brilliant blue glacier lakes, impressive waterfalls, alpine meadows filled with unique wildlife, and rivers cascading through ice-carved landscapes. If you're ready to stretch your legs in Mother Nature's finest, August marks our favourite time to visit the Canadian Rockies. The weather is settled and perfect for long days of exploring, the crowds of June and July have come and gone, and a peacefulness found at no other time of the year is waiting. Don't let another summer slip by without seeing Banff and Jasper.
September - Vermont Green Mountains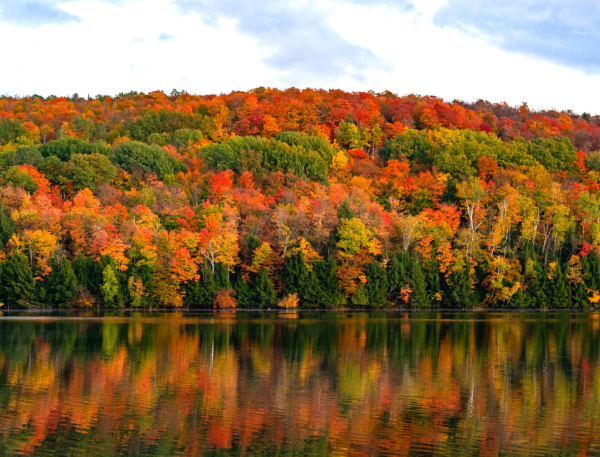 As the summer inevitably comes to an end, instead of packing away your hiking boots, this year, join us for a trip to Vermont to witness arguably the best fall colours in the USA. Starting and finishing in Burlington, you'll hike from waterfall to waterfall, wander amongst forests crisp with fall colours and bike through iconic 19th century covered bridges. When hunger strikes, there's always a charming restaurant nearby. Stop for ice cream at Ben & Jerry's first-ever factory, sample maple bourbon right from the barrel and watch Vermont cheddar being made in front of your eyes.
October - Ultimate North Island Adventure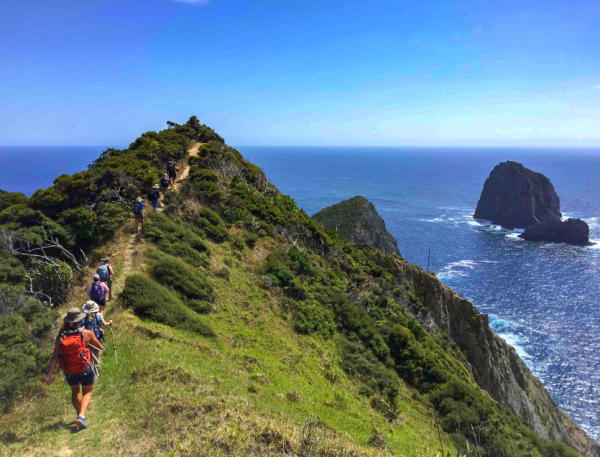 After over two years of border restrictions, New Zealand is opening back up to visitors in mid-2022. Beat the crowds the busy summer season brings (December through February), and claim your chance to explore New Zealand at its purest. On our 11-day Ultimate North Island Adventure, you'll hike the Tongariro Alpine Crossing, deemed the best day hike in the world, walk amongst the ancient kauri giants of the Northland forests, snorkel and kayak crystal clear waters of the Poor Knights Islands and walk through caves lit like a night sky by the glowworm. If you've been waiting for New Zealand, secure your spot before word gets out.
November - Ultimate Peru Adventure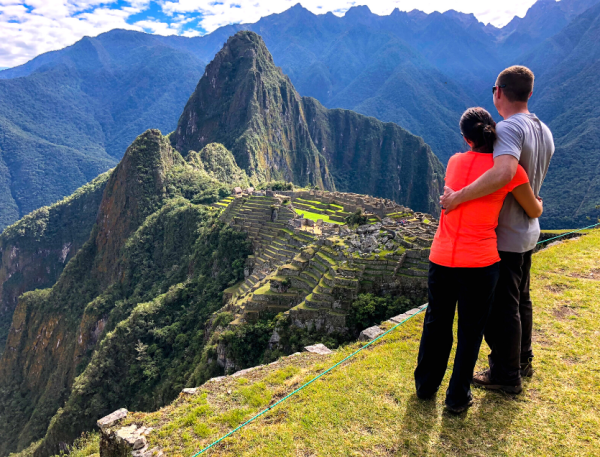 With quieter trails, warmer nights and little precipitation, November is an ideal time to hike the Inca Trail to Machu Picchu and explore all the delights of the Amazon rainforest. Our 10-day Ultimate Peru Adventure trip showcases the very best of Peru's culture and magnificent landscapes. Hiking the Classic Inca or Lares Trail to Machu Picchu is an experience that will stick with you for years to come, but this trip is so much more than that. You'll also explore the Sacred Valley of the Incas, discover lesser-known ancient ruins near Cuzco and learn about the rich life of Peruvians through your local guides.
December - Ultimate South Island Adventure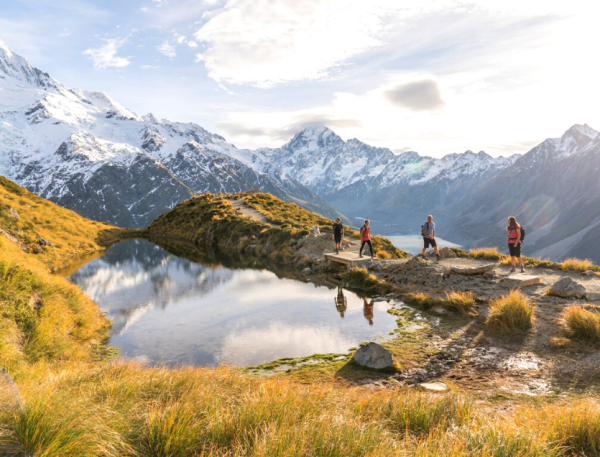 The South Island of New Zealand. With the dramatic and ever-present Southern Alps stretching from top to bottom, coastlines daring to be explored, backcountry huts with 360-degree views and new landscapes around every corner, it's the adventurer's destination to top all others. On our 14-day Ultimate South Island Adventure, you'll see renowned landscapes like Milford Sound and Queenstown through the eyes of locals, explore little-known trails and experience a side of nature that's shockingly beautiful yet still raw. If there's one destination on your radar for 2022, make it the South Island of New Zealand.
Where to Travel in 2022: The Verdict
As you can see, the possibilities are endless for travel in 2022. So, why not get in touch with one of our travel experts who can help you choose an adventure that ticks all the boxes. No matter where you're looking to travel or how much hiking experience you have - we'll find a trip that's perfect for you.