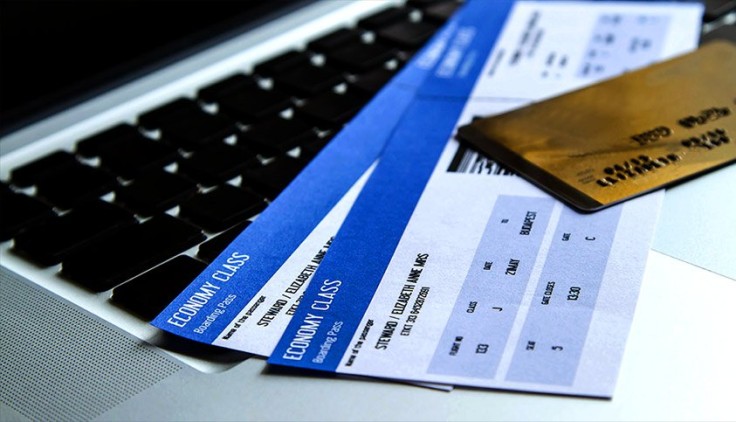 Once upon a time, if you wanted to fly somewhere international and exciting, like New Zealand, you went down to your friendly main street travel agent, sat down, read a magazine, eventually met with the agent, and booked a ticket. Those days are gone. There are still a few decent agents out there - we recommend Fuzion Travel - but in general, the best way to book your ticket is to do it directly with the airline, using their secure website facilities.
Photo by money.cnn.com
Air New Zealand maintains an excellent, very usable website, and, crucially, they *often* have specials on their international flights. We also try to spread the word to people who've enquired about our trips in the past, when Air New Zealand has an especially good deal. In fact, with more and more direct flights from North America becoming available - you can book direct with just about any airline these days. Before you do that, though, have a trawl though a couple of the more effective airfare consolidator websites, such as Expedia.com, Travelocity.com and Kayak.com, or if you're in the UK, try www.skyscanner.net or Cheapflights.com. Sometimes you can get a better deal this way - other times, you'll just confirm that you're already getting a great deal with the airline.
On getting cheap tickets
Flying to New Zealand isn't usually particularly cheap. It's a low-volume, low-frequency route, so the kind of ultra cheap deals you see going to OTHER places, like Sydney, Bangkok or whatever, are generally not available for New Zealand. But you never know! Our clients have often managed to get tickets to NZ from North America or Europe for around US$800, GBP£600, or €720 Euros. If you see a rate like this - grab it! It may not last. As with all airlines, if you leave it till the last minute to book, it'll usually - not always - cost quite a bit more.
Can I use my air points to get to New Zealand?
Yes you can use your Frequent Flyer points to get to New Zealand! All of the main US carriers have a 'code share' agreement with Air NZ or Qantas so check with your travel agent or frequent flier miles provider - and remember the sooner you get in the better, the FF seats are released 335 days prior to departure and people tell me there are only a few seats allocated for each flight, so good luck, and if you don't have any luck the first time – try again the next day! Occasionally they release more than they let on.
What about business class, premium economy, and so on?
If you've got the bucks or the airpoints to upgrade, we highly recommend Air New Zealand's "business class". They call it business class - but it's not. It's easily the equal of any first class cabin in the world. You have a private "pod", which folds down to a 7 foot lie flat bed....a great menu, with very good quality New Zealand wines....and really, really good service. It's not cheap - but it's totally amazing. You won't want to get OFF the plane, when you arrive in New Zealand! Luckily, if you're coming on a trip with us the excellent service will continue!