Hello and Happy New Year! There are certain things that you come to depend on, events that happen consistently and predictably. We like to think our annual photography competition is one of these events! Every year the team here at Active HQ gather around a big screen in the staff lunch area to let the competition entry images soak in - we let ourselves be inspired. Fresh from our own adventures over the festive season, it's easy to let the mind wander... "what it must be like to gaze up at the Paine Massif in Patagonia, or how nice it would be to escape to Siberia Valley and walk across the early morning dew accompanied only by the waking birds".
Once the lucky winner is chosen, one of our team get the enviable task of letting them know they've just won a 2 for 1 deal on any of our Active Adventures - that's here in New Zealand, Nepal, Europe and throughout South America. If you're coming on an adventure with us in 2018 be sure to take your camera, because you may be the next winner!
It's usually hard to pick a #1, but we have to say that this year there was a clear winner (read on below to find out who that was...) in fact their photos were SO good, we had a hard time trying to decide which ones to leave out of our top 10!
Here's our top 10 for 2017, in no particular order:

1. Terri Donati, Ultimate South Island Adventure 'Rimu' trip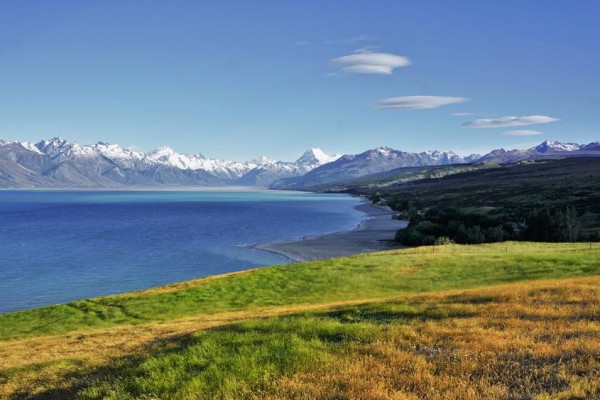 The view from Braemar Station, over Lake Pukaki towards Aoraki Mt Cook in the background. Ahhh... What a classic! This is a view that we never tire of, which is why it's part of our perennial favourite 'Rimu' trip, and a location that always surpasses our guests' expectations.
2. Patrick Nguyen, Patagonia Hiking Adventure 'Condor' trip
The 'Condor' trip in Southern Patagonia really does lend itself to stunning photography... For a short season between November and March the weather settles enough to allow intrepid hikers, like Patrick, the chance to measure themselves against glaciers, towering peaks and rolling tundra.
3. WINNER! Stan Jacobson, Annapurna Sanctuary Trek 'AST' trip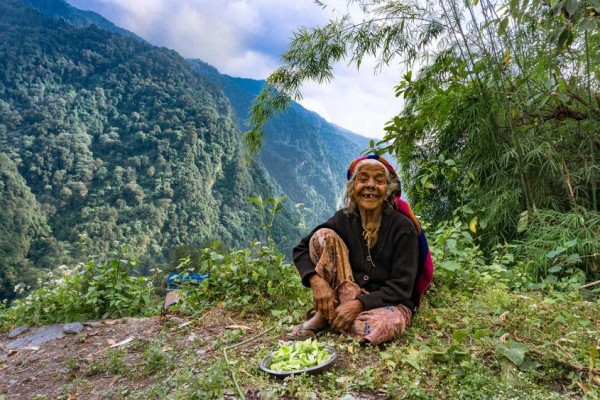 "I pointed at my camera. Then I pointed at her and when I raised my eyebrows beckoning if it was OK to take a photo, she broke into this wonderful smile!". Stan has been a finalist in our annual photography competition in 2014 and again in 2016. All of his photos are truly amazing. Congratulations Stan! Well deserved.
4. Dianne Czarnecki, Ultimate Peru Adventure 'Jaguar' trip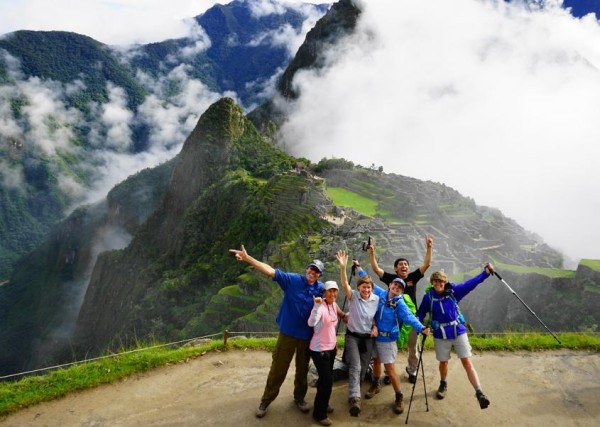 Diane has captured the sense of elation at reaching Machu Picchu - a great achievement in anyone's eyes. She and her fellow group members hiked the Classic Inca Trail, a 4 day hike reaching an altitude of 12,100 ft, as part of their 14-day 'Jaguar' trip. This photo has great colour and has already been a popular choice with the team at Active.
5. Jack Taylor, Mont Blanc Circuit 'Tour du Mont Blanc' trip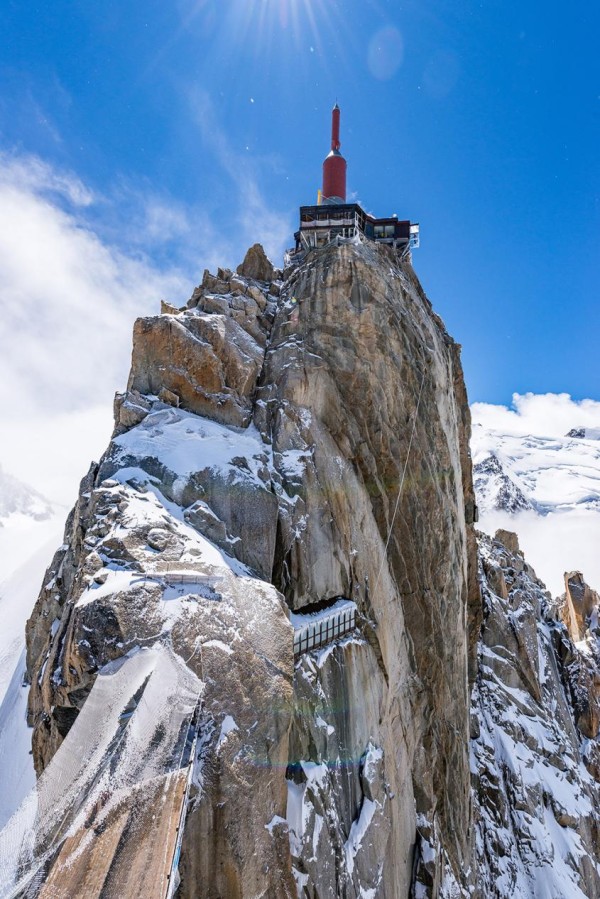 You may have heard of Jack before, he's been a guest on a few Active Adventures trips, along with various members of his family. His latest adventure was the circumnavigation of Mont Blanc, on which he carried a video camera the whole time and produced an excellent film. Somehow, he also managed to take some incredible photos, like this one of Aiguille du midi.
6. Danny Rigg, Ultimate North Island Adventure 'Kauri' trip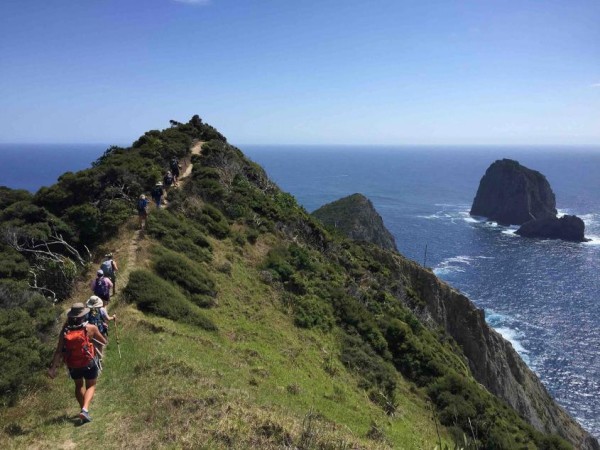 Wide brimmed hats, singlets and shorts pretty much sums up the Far North of New Zealand. This is a quintessential shot of our 'Kauri' group hiking towards Cape Brett on a glorious summer day.
7. Pirko Hamer, Galapagos Land and Sea Adventure 'Tortuga' trip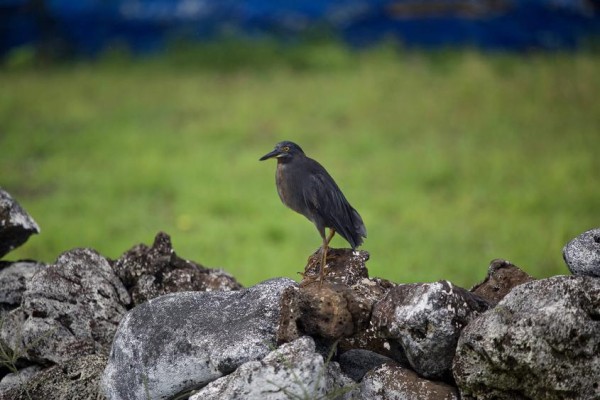 It comes as no surprise that the 'Tortuga' trip nearly always features in the annual photo competition, with a wildlife shot. This photo of a heron by Pirko is composed beautifully with the dark blue horizon, the luscious green and the stark grey of the bird and rocks.
8. Steven Edwards, Everest Base Camp Trek 'EBC' trip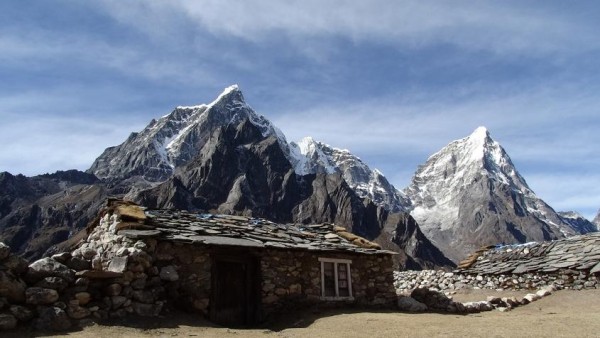 "Gone for the season" was the caption on this photo by Steven, who hiked to Everest Base Camp with us in November. And it's reassuring to hear from Steven, that this trek was not only "successful, but enjoyable too"! A great photo and a great bucket list achievement - well done!
9. Lindsay Busch, Essence of the South Island 'Tui' trip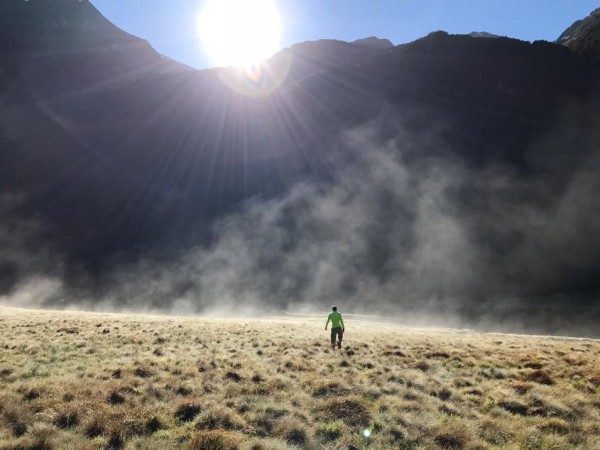 Who knows what this early riser is pondering, as they gingerly step through the tussocks that are being warmed by the early morning sun. The Siberia Valley Wilderness experience offers a once in a lifetime opportunity, to truly escape the confines of development. It's often the slightly unusual photographs like this one, that catch our eye.
10. Jenny Wada, Ultimate Dolomites Adventure 'Dolomiti' trip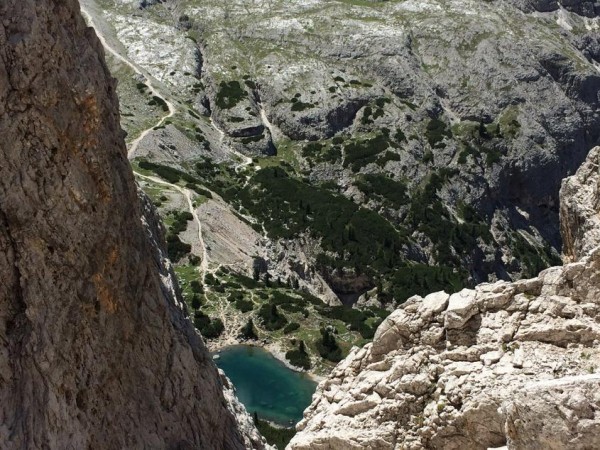 What a perspective! Jenny must have had her heart in her mouth as she peered down to the valley far below. Although completely safe, and anchored to the rock, Via Ferrata is not for the faint-hearted. In this case, in Jenny's words it was "The Best Day Ever!"