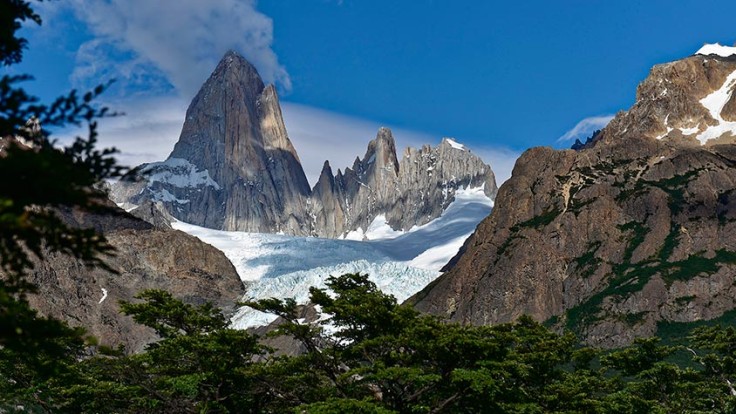 Sorting out Patagonia flights and Patagonia travel doesn't have to be complicated.
International flights can often seem more complicated than they necessarily are, especially to places like Patagonia that are a little further off the beaten tourist track than, say, Peru. The good news is flights to Patagonia needn't cause you a headache, especially if you plan your trip early and go through a travel agent who can find you the best deal. Here is a bit of a rundown on flights to Patagonia from North America, Australia/New Zealand or the UK. This is only a broad summary to help get your head around air travel to this part of the world, so for more information contact your travel agent, or check out the airline websites.

Insider's Tip!
If you have a stopover in Santiago Airport and want somewhere to relax between flights, there are several lounges within the airport including the Neruda and Mistral Lounges (open to travelers flying with One World affiliated airlines including LAN) where you can wait in comfort. Facilities include internet access, comfortable seats, entertainment and showers!
Flights to Patagonia from USA and Canada
If you're travelling from the USA or Canada, you'll most likely fly using one of the Lan Alliance airlines (including Lan Airlines, Lan Peru, Lan Argentina and Lan Chile). Lan Airlines have a great website that is easy to operate and available in English or Spanish. They run regular direct flights to Santiago from Los Angeles, New York and Miami. From Santiago you can transfer on to flights to Punta Arenas. If you're travelling from Canada, you have a little further to come, but you'll still find flights relatively uncomplicated, usually with two or three stopovers. Flights generally take between 15-20 hours. This may seem like a long time but a huge advantage of travelling to this part of the world is there is virtually no time difference, so you don't have to worry about scheduling time aside to recover from jetlag!
Flights to Patagonia from the United Kingdom
For people travelling from the UK, Patagonia isn't as far away as you may think. Flights can travel via Spain or Brazil, or even New York, and it usually takes a bit over a day and up to 35 hours to arrive right in the heart of Patagonia. Once you're here, the time difference is around four hours (which may vary slightly depending on day light saving), so jet lag isn't a big deal and the crisp mountain air will soon clear any cobwebs from your head after your flight! There are numerous airlines that fly to this part of the world from the UK including TAM (Brazilian carrier), America Airlines, Delta and LAN Airlines. Contacting a local travel agent is a great way to organise flights as they have access to all airline databases and can compare prices and flight routes to get you the best deal.
Flights to Patagonia from Australia/New Zealand
If you're travelling from the Pacific you'll be crossing the international dateline on your way over and on your way back from Patagonia. There are direct flights from New Zealand and Australia to Santiago, Chile and from there it's a short connecting flight to Patagonia (Punta Arenas).
Flights to Punta Arenas, Chile
If you are joining us for the Patagonia Hiking Adventure, your trip starts in Punta Arenas, Chile. Punta Arenas is the main gateway town to Chilean Patagonia and major airline LAN flies into here. If you are flying into Punta Arenas on the first day of your trip your flight will need to land by 4pm.
Your trip ends in El Calafate, Argentina. You can fly out any time after lunch on the last day of the trip.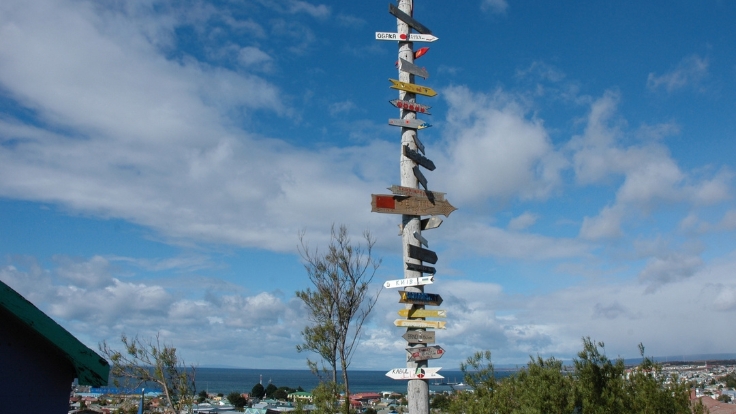 Visa requirements
People from the USA, Canada, Britain, Germany and most other Western countries are issued with a 90-day tourist visa upon arrival, provided your passport is valid for 6 months beyond the dates of your trip.
In Chile and Argentina there are reciprocity fees, depending on which passport you are travelling on. Please ask us for further details on these fees.
Ready to start planning your Patagonia tour?