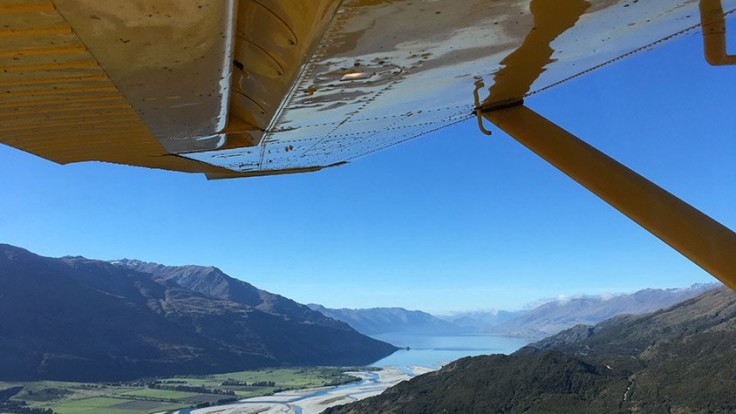 If there is one thing you can be sure about, it's that we won't be fighting the crowds to get to Lake Crucible. These bright blue waters are found in the depths of Siberia Valley on the South Island of New Zealand and they're well worth every drop of sweat that we'll part with on our way.
The views here are spectacular, and as you'd expect, the real adventure is getting there. Even with the help of a short flight in a small airplane, and a jet boat ride on the return journey, we'll need to spend the night in Siberia Valley in order to make the return trip to the lake.
This really is an unmissable couple of days, and if you're traveling with us on our Classic South Island Adventure trip, you can choose to stay in Siberia Hut overnight - after all, a true Kiwi adventure is never complete without a backcountry hut visit.
If you're keen to escape the crowds like us, check out our information on how to get there, the track itself and the best time to visit.
Skip to: Getting there | The track | When to go | The Classic South Island Adventure to Lake Crucible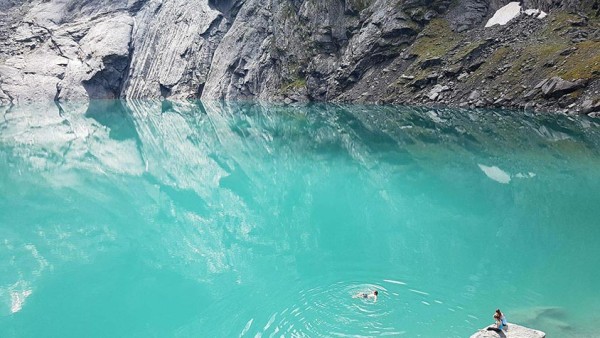 How to get there to Siberia Hut, New Zealand
There are three ways into Siberia Valley, by airplane, by jet boat, or on your own two feet - each is an adventure in itself.
Option One - Airplane: If you catch a scenic flight into Siberia Valley, New Zealand, you'll fly over snow-capped mountains, glaciers and waterfalls before landing in the valley right by Siberia Hut - from here it's a 6-8 hour return hike to Lake Crucible. The most logical way to complete the trip in one day is to get in and out by plane, otherwise spending the night is virtually unavoidable.
Option Two - Jet Boat: If you choose to travel via jet boat you'll zoom through crystal clear glacial melt water to a spot called Kerin Forks, a 2-3 hour hike away from Siberia Hut. Once you reach the hut it's a further 6-8 hour return trip to get to Lake Crucible. You can combine both jet boat and plane and take a scenic flight in and an adrenaline-filled boat ride out, however this is a huge day of hiking and you'll likely still need to plan an overnight stay in the hut.

Option Three - Hike It: If you'd rather walk, you'll start from the small town of Makarora and it'll take 4 days to complete a round trip.
Day 1 (Young Hut): From Makarora you can hike to Young Hut (20km, 6-7 hours).
Day 2 (Siberia Hut): The following day you'll reach Siberia Hut (12km, 6-8 hours), this is a difficult hike with a great deal of climbing, followed by a steep decent and finished off nicely with one hour of flat ground.
Day 3 (Siberia Hut): Today you can make your way out to Lake Crucible (14km return, 6-8 hours), again this is a difficult walk, it's very steep in places and you'll need a good level of fitness.
Day 4: After spending another night in Siberia Hut you'll make your way back out to Makarora (26km, 7-8 hours).

The track to Siberia Hut
From Siberia Hut the track begins by crossing open meadows, with great views up to Mount Awful and Mount Dreadful at the head of the valley. This relaxed stroll is fairly short-lived and we'll soon be following the trail up beside a waterfall of the Crucible Stream, through native beech forest. Once we leave the valley floor the track becomes steep almost immediately, and we may need to use our hands to help us scramble over rocks and roots beneath our feet - this steep stuff takes between 1 and 1.5 hours to navigate, then we'll cross the Crucible Stream where the gradient eases off a little.
One across the stream we'll be in the shadow of Mt Alba, and the trail heads up an open valley and towards the moraine wall that hides Lake Crucible. After a short rest and a few deep breaths, it's uphill again for the final climb - but don't worry, the views only get better as we ascend. Finally, we'll reach the spectacular Lake Crucible and forget all about the hills you conquered on the way.
The waters are bright blue and freezing cold, in the summertime you can jump in for a refreshing swim and in springtime you can admire the many icebergs floating on the surface. It is an accomplishment well worth every step, and if we don't have the place to ourselves, we'll likely only be joined by a few others.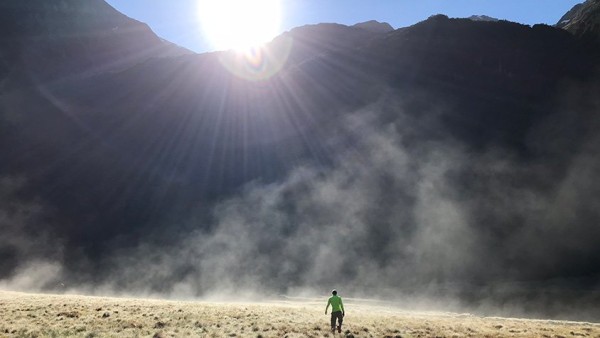 Best time to visit
The South Island of New Zealand gets a good covering of snow in the winter months and although it makes remote valleys and mountains incredibly beautiful, it also makes them more difficult to reach. In the very middle of winter Lake Crucible is completely frozen over, so we'd recommend a visit between September and April for a good chance of reaching the goal you came for.
These months provide more optimal conditions for getting in and out of this area, as well as hiking and crossing rivers safely. Having said that, the rivers can still be high in the summer months following rainfall, so make sure you get a weather report before heading out and don't take any risks.
If you're planning on using the jet boat or plane to assist your travels, be aware that both are weather dependent and if they're unable to come and get you, you'll need to hike out (providing you're able to safely cross the rivers). Whether you're an experienced hiker or not, it is better to head out to these locations with a guide who knows what to do if the weather should change unexpectedly - and here in New Zealand, that can happen three times in one day.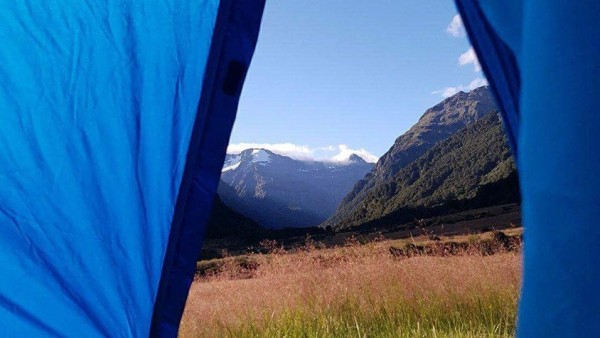 Our trip takes the Classic South Island Adventure takes you to Lake Crucible!