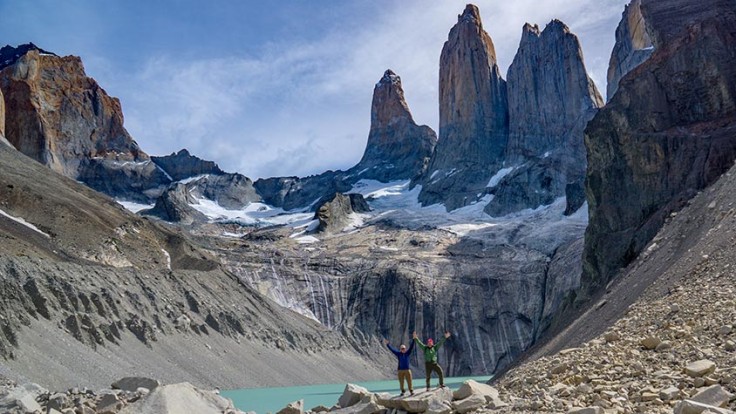 Patagonia is synonymous with intense rugged beauty and you won't be disappointed. With wildly diverse landscapes and 2000 kilometres (1243 miles) of mountain ranges straddling the Argentine/Chilean border, this is where to go for some of the best hiking and trekking in the world. Patagonia can be divided into three distinct latitudinal regions - the Araucanía and Lakes District, central Patagonia and southern Patagonia. Working from the bottom up, each area is around 600 kilometres (373 miles) in length and has its own special attributes and geographical characteristics.

We've naturally included our favourite Patagonia attractions in our 'Condor' trip, a 14-day Patagonia adventure where you hike, trek, kayak and bike from Punta Arenas. If you prefer to leave the logistics to someone else and fully enjoy the adventure, have a look into our Patagonia tours.




Best places to visit in Southern Patagonia
In the extreme south, the scenery of southern Patagonia doesn't get more dramatic than this - with spectacular vertical granite peaks, immense rivers of ice, wind-swept plains and native beech forest. The Andes of southern Patagonia are covered by the most extensive area of glaciers outside the world's polar regions. The main attractions of this region include the beautiful scenery of the Laguna de los Cisnes and Cueva del Milodón Natural Monuments and the Torres del Paine and Los Glaciares National Parks.


Tierra del Fuego National Park
This National Park became the world's southernmost national park when it was created in 1960 to protect 63,000 hectares (240 square miles) including the southernmost tip of the Andes Mountain Range. It features lenga and guindo tree forests covered with lots of moss and ferns. Wildlife viewing is a main attraction as this is home to some unusual creatures including the 2-metre long black-eyebrowed albatross, steam duck, diving petrel, red fox, and the rare chungungo otter. This is Argentina's only coastal national park, surrounded on three sides by the Atlantic and Pacific Oceans, so water-based activities are also popular here.


Los Glacieres National Park, Argentina
Los Glacieres National Park covers approximately 600,000 hectares (2317 square miles) of land and gives origin to 47 major glaciers. Found in the Argentine province of Santa Cruz, this national park straddles the Hielo Sur - the largest icecap outside the Earth's polar regions - making it a glacial wonderland of turquoise lakes, stunning valleys, and majestic ice rivers. It covers an area of 4460 square kilometres (1722 square miles) and public access is tightly controlled and restricted to certain areas. One of these areas is the stunning Fitz Roy sector, an awesome trekking location that is home to the legendary diorite peaks of Cerro Torre and Monte Fitz Roy. Other highlights of the park include Perito Moreno Glacier and Lago Argentino.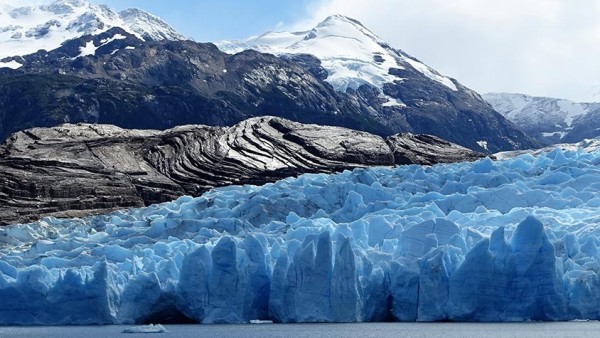 Perito Moreno Glacier
Perito Moreno, an advancing glacier in the heart of Southern Patagonia, is a UNESCO World Heritage site and one of Argentina's most popular attractions. There seems to have a whole other sense of scale in Patagonia, and Glaciar Perito Moreno is a prime example. It's one of the largest glaciers not only in Los Glaciares National Park but in South America, with a wall of over 200 vertical feet or roughly the size of a 15-story building that goes back 3 miles. Of course, part of the beauty of the glacier is that it's constantly changing and unlike just about every other glacier in the world, this one is swelling and growing steadily - rather than receding - at a rate of up to 7 feet a day, not counting the massive chunks of ice that fall off the façade into the Canal de los Tempanos as well.
There are lots of ways to get closer to this natural wonder including guided glacier trekking tours and glacier viewing cruises on Lake Argentina. The glacier is located within Los Glaciares National Park about an hour and a half drive from El Calafate.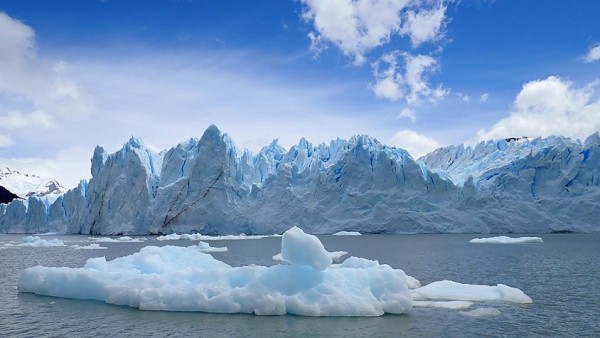 Cerro Torre
Cerro Torre is one of the highest mountains of the Southern Patagonian Ice Field, just west of Monte Fitz Roy. Its iconic dagger-like peak still has a stake in climbing folklore as one of the most challenging summits anywhere. The first controversial summit claim was made in 1959, but it took well over a decade later for the first undisputed ascent to be recorded in 1974.


El Chalten
El Chalten is located at the foot of Monte Fitz Roy and is surrounded by glacial lakes for picture perfect vistas in
every direction. Getting to the "Trekking Capital of Argentina", at the north end of Los Glaciares National Park, recently got a bit more civilized after they paved the 215km road from the nearest town of El Calafate. But it didn't make the jaw-dropping views up to the jagged granite peaks in front of the Southern Patagonian Ice Fields (the most important continental ice mass after Antarctica) any less surreal.
Bring sturdy hiking boots as there are dozens of options here from day hikes and lookout points to expert climbs and multi-day treks in and around Los Glaciares National Park. Or visit nearby Lago del Desierto to step into a landscape painting of glaciers, waterfalls and forest.
You'll spend 2 nights in El Chalten on the Condor, a 14-day Patagonia adventure that starts in Punta Arenas, Chile, and ends in El Calafate, Argentina.



El Calafate
It seems that every town in South America wants to be the capital of something, and El Calafate's tag line is that it's the self-proclaimed Capital of Glaciers. Located on the southern shore of Lago Argentino on the edge of Los Glaciares National Park, El Calafate is a small village surrounded by intensely beautiful wilderness that is indeed a perfect base for exploring the nearby glaciers. With a population of about 7,000, El Calafate is the nearest town to the popular Perito Moreno Glacier and features all the creature comforts travellers expect, including a small airport. For those of us not happy just to gaze at the stunning views from a café, there are hot air balloon trips, horseback riding, quad bikes, fishing, and of course hiking available.
This incredible outdoor adventure town got its name from one of Patagonia's most famous plants, the calafate, which is a bush with exquisite little yellow flowers and wood said to have considerable medicinal properties.
You'll have plenty of time to explore El Calafate when you spend 3 nights in this charming town on the Condor, a 14-day Patagonia adventure.


Punta Arenas
Punta Arenas, a city of close to 150,000 residents, is the main entry point for Chilean Patagonia and one of the most southern cities in the world. It is a relaxed and beautiful city facing the Magellan Strait and its climate and architecture give it a distinct European feel. It was originally named 'Sandy Point' by the English, before adopting the Spanish equivalent.
Highlights of the city include the Museo de Historia Regional Braun Menéndez (the former mansion of wool baron Mauricio Braun), the Teatro Cervantes (now a converted cinema) and La Polar - the most southern brewery in the world. It is also a launching pad for Antarctic expeditions and exploring the other natural wonders of Patagonia.
Explore Punta Arenas on the Condor, a 14-day Patagonia adventure that begins and ends in Punta Arenas.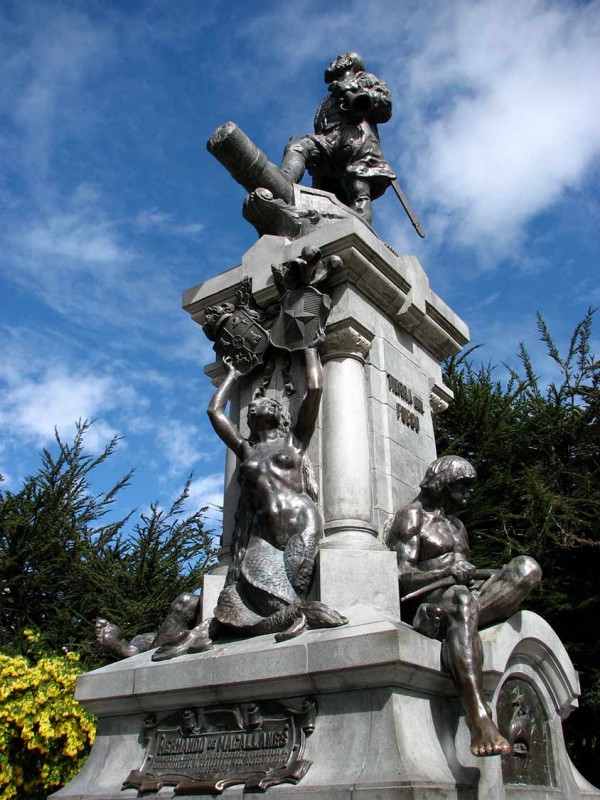 Torres Del Paine National Park
Torres Del Paine National Park is without a doubt one of the most astonishingly beautiful places on Earth and the setting for the well-known 4-day "W" trek.
Torres del Paine National Park is the epitome of dramatic landscape: craggy granite peaks that pierce the skyline, cascading waterfalls and lush valleys carved by ancient glaciers. The national park was created in 1959 and the area was declared a world biosphere reserve by UNESCO in 1978. Highlights include the Torres del Paine (Towers of Blue) from which the park gets its name - stunning perpendicular granite mountains - and Los Cuernos - three fantastically sculpted grey and white sedimentary peaks rising 800 vertical feet.
To the north, the Torres Del Paine National Park meets with Argentina's vast Los Glacieres National Park, and on the south-west side it is bordered by the smaller Chilean Monte Balmaceda National Park. Therefore Torres del Paine features a huge variety of flora and fauna.
Popular activities in the area include fishing, hiking, mountain climbing, sea kayaking and rafting.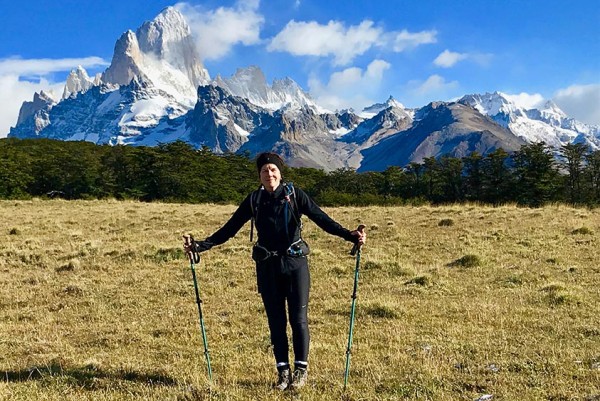 Grey Glacier, Chile
This is the largest glacier located in Torres del Paine National Park and it's a beauty. Located at the south end of the Southern Patagonia Ice Field, it has formed massive, ice blue crystal-shaped ice floes travelling southward into Grey Lake. Tours are available to hike on the glacier itself.


Best places to visit in Central Patagonia
Heading further north, the fertile plains and valleys give way to the temperate rainforest and sparsely populated reaches of central Patagonia. Of all the Patagonian regions, this area is the most wild with the least amount of infrastructure. On the Argentinean side, it includes the southern province of Chubut and on the Chilean side the long coastal plains that lie between the Andes and the ocean narrow and the coast becomes punctuated by numerous islands, bays and fiords.


Best places to visit in Northern Patagonia: Araucanía and Lakes District
The Araucanía and Lakes District is the northernmost region of Patagonia, and is characterised by fertile green farmlands, snow-crowned volcanoes, forest and of course, dozens of beautiful deep blue lakes. Small and major volcanic eruptions are quite common in this area, with two major eruptions in 2008 - Llaima volcano in January and Chaiten volcano in May.