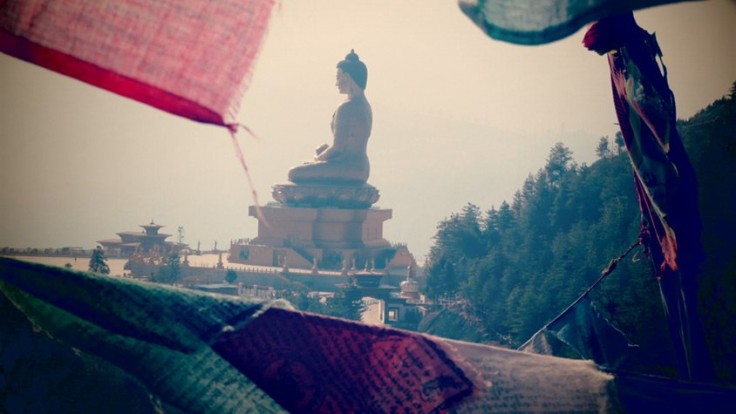 Bhutan is a unique destination, and a unique destination calls for unique travel conditions! For a country that only opened its doors to tourism in 1974, they are ahead of the game in sustainable tourism, with restrictions in place to make sure it is environmentally friendly, socially and culturally acceptable, and economically viable.
Bhutan (which is called Druk Yul locally) means 'Land of the Thunder Dragon' and the country is as epic as it sounds. You'll be in good company if you don't know much about this small part of the world, mystery could be its second name and you'll most definitely be heading to a place that none of your mates have been to.
If there is one thing you can be sure of it's that the Bhutanese people are a happy bunch and if you join a Bhutan tour that has respect for their culture and way of life, they'll return it by the bucketload!
This article will let you in on all you need to know about travelling to this epic part of the world, from visa requirements to safety on the streets and Bhutan culture.
Where is Bhutan?
Bhutan is in Asia, located right in the Himalayas. It is a landlocked country east of Nepal, sandwiched between India, China and Tibet but has never been colonized! It is a largely Buddhist nation and the capital is Thimphu. Out of all of the regions in South Asia, Bhutan is the second least populated nation after the Maldives - there are just over 800,000 people living here.
Do you need a visa to travel to Bhutan?
YES. With the exception of visitors from India, Bangladesh and Maldives, all other visitors travelling to Bhutan will need a visa.
You can't travel independently to Bhutan, you'll need to book with a registered tour company or directly through an affiliated travel agent abroad (like us!). This keeps things pretty simple as your tour operator will apply for your visa, you'll just need to send the photo page of your passport to them. The visa's are processed by the Tourism Council of Bhutan once full payment of your holiday is received, including a $40 US visa fee.
The tariff to enter the country is currently $200 US per day in low season and $250 US per day in high season. This may seem high but it actually includes accommodation for your stay (3* or above), all meals (at a 3* restaurant), an English speaking Bhutanese tour guide for the extent of your stay, internal road transport and camping equipment for treks. It also includes a development fee of $65 which goes towards free education, free healthcare, poverty alleviation and infrastructure.
However, if you would like a bit more, nicer accommodation, better restaurants, more activities and a company that will answer all of your questions and prepare you in the best way possible... you should get in touch with us!
Fly to Bhutan
Most people fly into Bhutan and the only point of entry by air is Paro. When you arrive in the airport you'll receive a baggage declaration form to complete, you'll need to list any equipment you are carrying ie camera, laptop. This is to ensure that you're taking it all away with you leave, so make sure you hold on to that piece of paper because you'll need it again. If you lose the form, let your guide know before you're headed back to the airport.
To reach Bhutan by road you'll have to enter via the border towns Phuentsholing, Samdrup Jongkhar or Gelephu. If you drive you must have the correct documents to transit through India so you should contact the nearest Indian embassy to see what you need.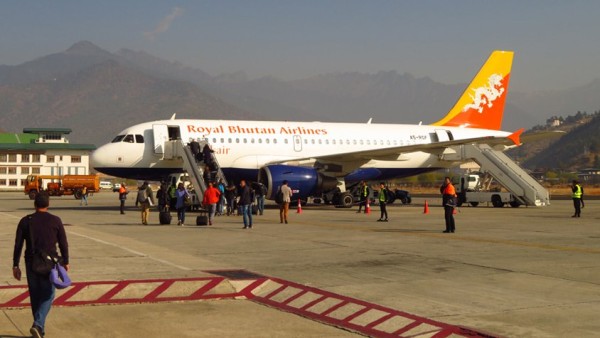 What to expect in Bhutan
Bhutan is a clean, safe and peaceful country that is slowly adjusting to a more modern way of life. The land consists mostly of steep and high mountains crisscrossed by a network of rivers which form deep valleys. It's also pretty high up! The average altitude is 2438m above sea level. Mild effects of altitude sickness do not tend to come into effect until you're higher than 2,500 metres, but there are ways to prepare for this. You can visit your GP before heading overseas to see if you should take Diamox, it is used to reduce symptoms of altitude sickness.
Is Bhutan Safe
Bhutan is a very safe country to visit, crime is uncommon, even petty crime! The country has no traffic lights, there are traffic wardens instead and the locals love it. The production and sale of tobacco are illegal, as are hunting and fishing (except for catch and release). It is forbidden to climb high peaks (where spirits dwell), and employees must wear traditional clothing during work hours.
Social etiquettes in Bhutan pretty much align with its South Asian neighbours like taking off your shoes before entering a temple or house, refraining from wearing short clothing, and public display of affection.
Facts about Bhutan...
A common question is 'where is Bhutan?' Well, it's fairly hidden, surrounded by the Himalayas and sandwiched between India and Tibet.
There aren't many people here! The population in Bhutan is just over 800,000, most of which practice Buddhism.
It is known for its monasteries, dzongs and dramatic landscapes!
It is also extremely unique
Bhutan is the only country in the world to officially measure national happiness. They do this by taking social, wealth and environmental factors into consideration, as well as economic concerns.
In 2010 Bhutan became the first country in the world to ban the production and sale of tobacco products. You can still smoke in private but if you're caught smoking in a public area, the fine will set you back a few months worth of salary.
Inheritance is passed down to the eldest daughter and a man will often move into his new wife's home until he can earn his keep!
The national sport here is archery which they've been practicing as a sport long before it was even recognized.
Plastic bags have been banned since 1999 (well ahead of the game).
They didn't open up their borders to tourism until 1974!
Bhutan is carbon negative - that means that it produces less carbon dioxide than it absorbs, this is partially thanks to the constitution, it states that two-thirds of the country must be covered in forests (but they're currently smashing this with a whopping 72% still covered in forests).