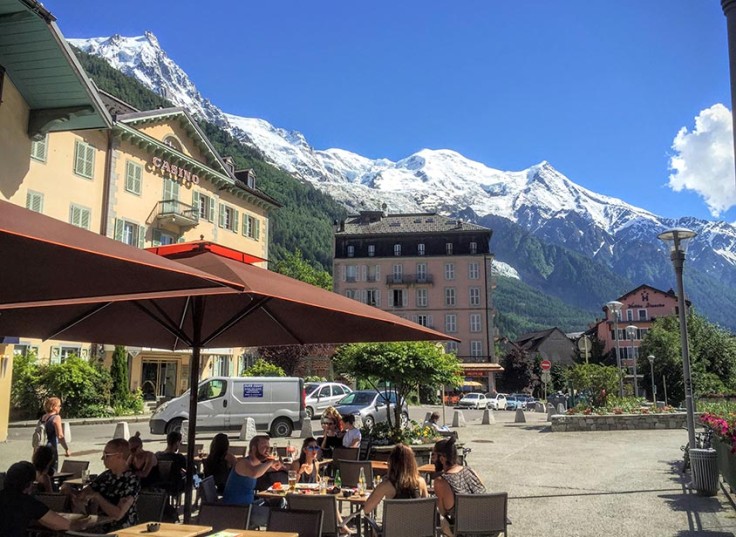 Chamonix can rightly be called the adventure capital of Europe. It's the main centre of the Houte-Savoie region of South-East France. The first-ever winter olympics was held here in 1924 so it's no surprise that it's a playground for winter mountain adventures as well as summer activities. From anywhere in Chamonix the huge glaciers, peaks and granite spires are visible and are at an almost stones throw distance. Looking to the south up to the Mont Blanc Massif, you'll see the Aiguille du midi peak, Mont Blanc peak itself and the imposing Glacier du Bossons. Many mountaineers claim that modern mountaineering was born here in Chamonix due its immediate access to the mountains – a claim that's hard to deny form standing anywhere in town!
But it's not just the extreme activities or winter sports that make Chamonix such an incredible place. Set in a long, steep and green valley, surrounded by meadows, rivers and forests, Chamonix is a playground for hiking, biking, horse riding, golf, rafting and many other activities. It's a place you have to see to believe!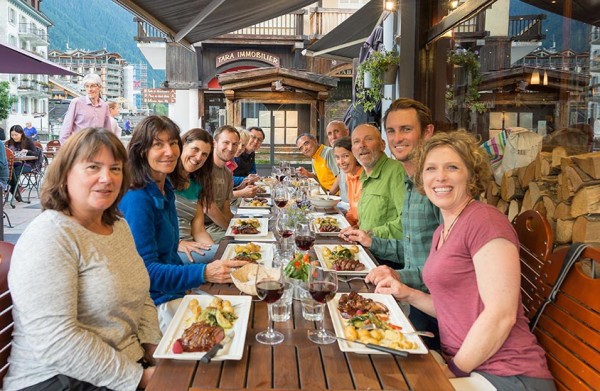 On the Tour du Mont Blanc trip with Active Adventures, you'll spend your first two nights in Chamonix, enjoying fine food and wine and training the legs on a hike to the Mer de Glace ('Sea of Ice').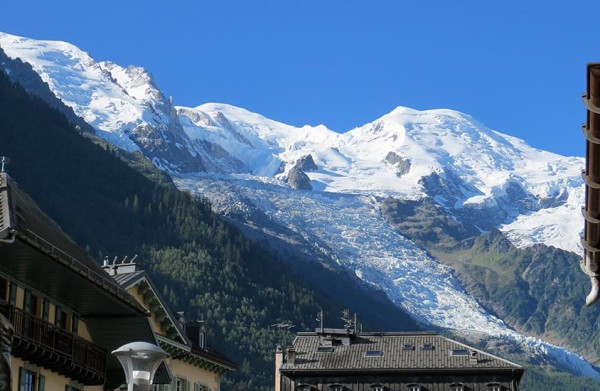 This is the Glacier des Bossons, seen from Chamonix. There is a hiking trail that you can take to the Chalet du Glacier des Bossons, where you have exceptional views back down the valley and also across and up to the Glacier.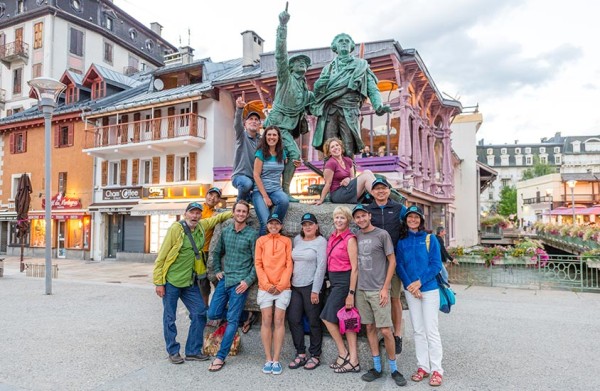 An Active Adventures group, led by Andy Prill and Jean Marc Vaillant. All smiles at the beginning of their Tour du Mont Blanc adventure. The bronze statue is of Jaques Balmat, a famous Chamonix mountaineer, showing Horace Benedict de Sassure (known as the 'founder of alpinism and modern meteorology') the route up to the summit of Mont Blanc.
Ready to take on the challenge? Have a look into our Mont Blanc Hiking Tour.