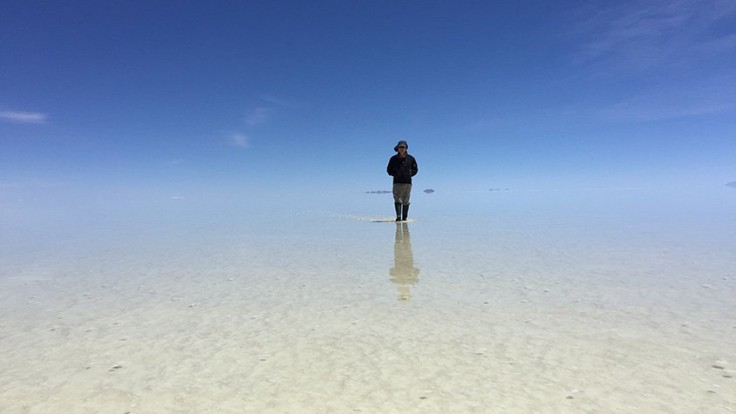 Uyuni is the land of the endless horizon, home to the largest salt flat in the world (Salar de Uyuni), and as you may have heard 'the photo's don't do it justice'. The region is haunting and breath-taking all at the same time and is one of the most mystical places you could ever hope to visit.
This natural wonder was formed when Lago Minchin dried up, a prehistoric lake that once covered the majority of southwest Bolivia.The Salt Flats cover a ginormous area and getting around can be a little difficult if you're not accompanied by a savvy guide, so it's always good practice to do you research - you can have a flick through our reviews 'here'.
Check out the information below on the things you can do, how to get there, the climate and handy tips to remember.
Skip to: What to do | Climate | How to get there | Things to remember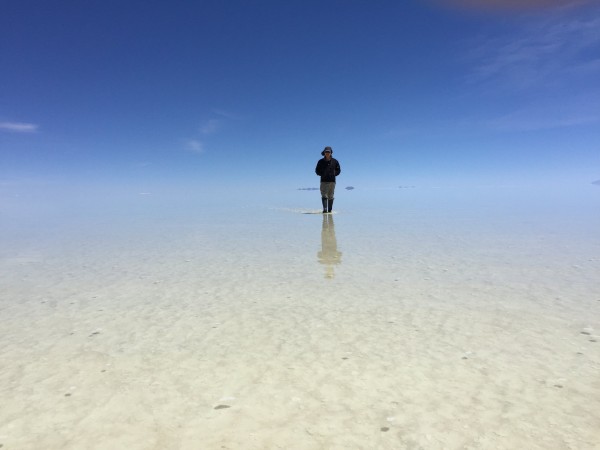 What to do in Uyuni
Salar de Uyuni
The salt flats will bring out two things in you, the imagination to create incredible photos and an inner zen you didn't know existed. The stillness of the horizon and the undeniability of feeling so small in something so big will humble you. If you're able to visit the flats at night time, you'll be blown away by the starry sky and spoilt for choice over whether sunset was better than sunrise.
In the wet months the flats become the world's largest mirror, a vast landscape 129 kilometres wide almost indescribable and incomparable to anything you will have seen before. In total it is 10,582 square kilometres, in the centre the salt is over 10 metres thick and during wet season it is covered in a thin drivable sheet of water that reflects everything above it.
The salt is extraordinarily flat with less than 1 meter of elevation variance across the entire area. It's also a treasure trove on a more practical scale, the salt crust covers a pool of brine which is extremely rich in lithium (50-70% of the world's known lithium reserves and found there), this is a key element for the emerging market of electric cars.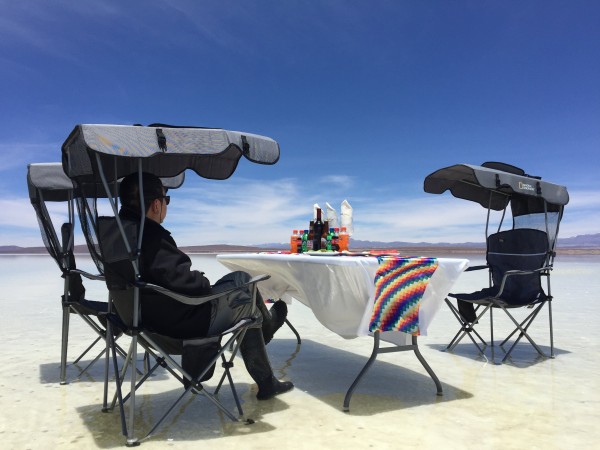 Train Cemetery
Just 3km outside of Uyuni you'll find an antique train cemetery. These trains we're a part of a wider plan for a transport network but after multiple technical difficulties and tension with the native communities, they we're left behind and have since fell victim to the harsh salt winds.
They're unregulated and unfenced so you can climb on top, inside or whatever you'd like for a photo opportunity. There are over 100 train cars, so even if you find yourself there with other tourists, you should be able to grab a spot for yourself.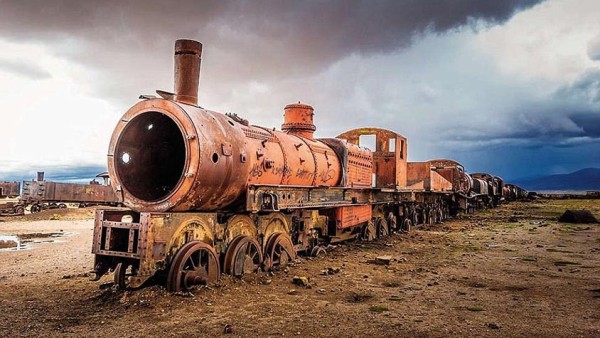 Incahuasi Island
The name 'Incahuasi' translates to 'Home of the Incas' and before the days of Jeeps, it was used as a refuge for those crossing the flats for some much-needed shelter.
This insanely photogenic spot is a rocky hill covered in gigantic cacti, the little area that you'll see is the remains of an ancient volcano which was submerged by a lake around 40,000 years ago.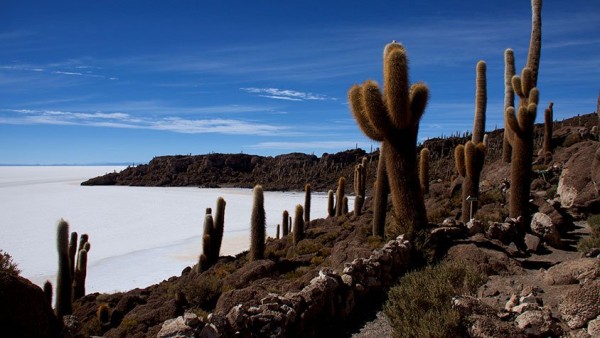 Getting here
To get to Uyuni the easiest way is to fly from La Paz, this saves a great deal of time and the vast areas in between are somewhat desolate. There are three flights daily with prices between $150-$200 US and it takes roughly an hour.
If you're on a budget you can take the bus but be prepared for a long, bumpy (and dusty) ride, it'll take around 10 hours from La Paz. It is also worth noting that during wet season (December-March) the transit can be difficult as a portion of the way is along a dirt road and the bus travels through the night so that tourists can join a salt flats tour in the morning. If you are watching your pennies, it'd still be good practice to choose a reputable company and higher priced transit, you'll appreciate the good nights sleep once you jump off!
The climate in Uyuni
Uyuni is 3,700 meters above sea level so you should be prepared for cooler temperatures and bear in mind that the high altitude could have an impact on your health.
The coldest and driest months are May – September with the average temperatures ranging from -13°C to 18°C and a big 0 on the average rainfall. From October – April there is an average temperate range of -8°C to 20°C with December – March being the rainy months (although there isn't a great deal of rainfall). It is these rainy months that create the mirage looking photos on the salt flats.
It can get very cold during the night throughout the year and if you're staying in basic accommodation, you'll be wanting some extra thick layers to stay warm. If you travel with us, you'll be in the Luna Salada Salt hotel, the building is entirely made from salt!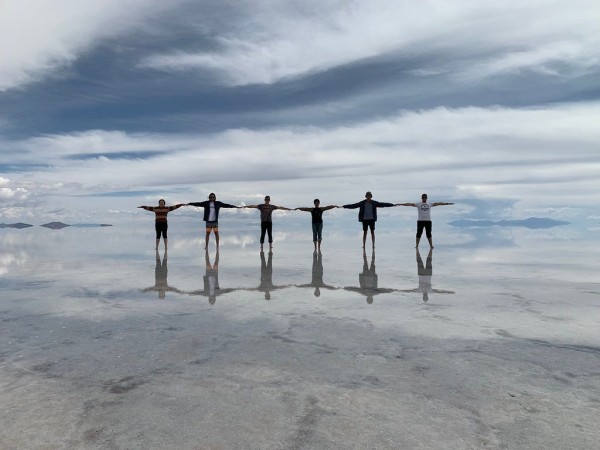 Things to remember
Bring warm layers, you'll want to shed some in the middle of the day, and you'll want them all at night time.
If you're concerned about altitude, you can speak with you doctor about using Diamox and spend a few days acclimatising – if you're on our tour we will have already spent some time at high altitude so you'll be nicely adjusted.
Bring extra batteries for your camera, you won't want to run out of juice here.
The glare from the sun and the salt can be strong so bring sunglasses and a hat for protection.
Make sure you have plenty of water and sunblock throughout your trip.