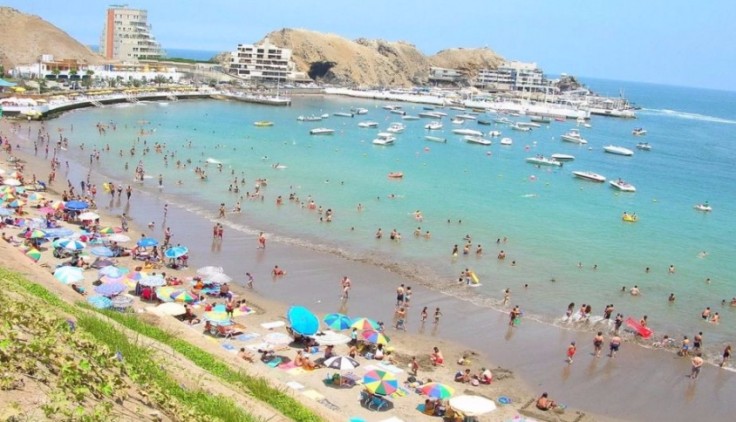 The once-called City of Kings, founded in 1535, is the gateway to Peru's main attractions. Lima is a large, sprawling and somewhat confusing amalgamation of distinct neighborhoods. Downtown Lima has been washed clean, colonial buildings are being restored, peddlers have been dispersed and lots of flowers abound. There is no shortage of fine museums and magnificent pre-Colombian collections here, such as the Gold Museum (pre-Colombian gold, silver, and copper works), the National Archaeology and Anthropology Museum (art and archaeology), the Amaro Museum (textiles), Museo de la Nacion (archaeology), Enrico Poli and Silver Collection (pottery, colonial artifacts, oil paintings), and the Larco Herrera Museum (pre-Colombian art). Or venture out to the wealthy district of Miraflores for sunny beaches, modern residences and gardens.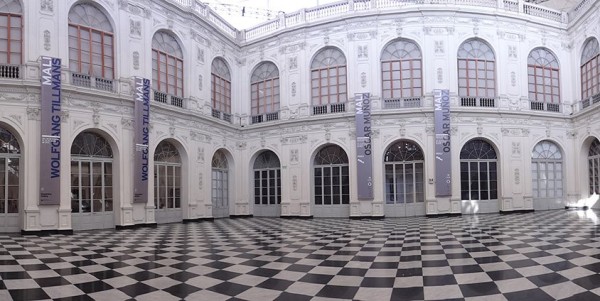 Things to see in Lima

1. Casa de Aliaga
Casa de Aliaga is the only colonial house in America which is still occupied by the same original family (Jerónimo de Aliaga was one of Pizarro´s soldiers). It maintains its colonial style and has a ceiling of the early Lima times. Located at Jr. de la Unión 224, beside Government Palace and the Central Post Office.
2. Plaza de Armas
The Plaza Mayor is surrounded at the north by the Government Palace, an impressive house where the President lives. A visit to it is worthwhile. Try to watch the change of guard at 11:45 am everyday. At the east you will find the Archbishop's Palace, built in this century with a superb balcony; we will find the Cathedral at the right hand of it. In front, there is the Municipal Palace, with an arcade corridor in the ground floor and two "suspicious" canyons in the balcony recently found in the square. Between the Municipalidad and the Government Palace, there is a big statue of Francisco Pizarro on his horse, a statue claimed to be offensive to the city.
3. Plaza San Martín
From the Plaza Mayor we take the Jirón de la Unión, a long pedestrian street (full of shops and restaurants) that connects with the Plaza San Martín, a big square built in the beginning of this century. At the centre, there is an statue of General San Martín, the Argentinian liberator of Peru built for the Independence 100th anniversary in 1921. In the surroundings, there are arcaded buildings with shops, night clubs, restaurants and hotels.
4. San Francisco Monastery
The church and monastery of San Francisco, notable for its baroque architecture and catacombs is situated in the corner of Jr. Ancash and Jr. Lampa. The church was built in the 17th century with the famous Sevillian tiles. It counts with an extensive old library that offers some rarities: José de Rivera's paintings, a "hidden" (not often seen) museum of religious art and the well-visited catacombs (under the religious complex), said to contain the remains of 70,000-90,000 people. It is preferable to take a guided tour, also available in English).
5. Pachacamac
Pachacámac, the "king" of all the Lima's archaeological sites, is located at 30 km. south of Lima, by the Panamerican Highway, in the left turn-off to Lurín. A pre-inca and Inca group of temples, plazas and urban zones, dominates the Lurín valley and all the area of present Lima. At the entrance there is a site museum which explains you the development of this area. From here you can take a long circular dirt road to visit the different pyramidal buildings ending at the Temple of Sun, in the top place of Pachacámac. Day trips to Pachacamac, an important pre-Inca citadel, is a great introduction to the Inca culture and the secrets of Machu Picchu and you'll want to allow at least a half day to visit this major site.
Museums
Rafael Larco Museum
The Rafael Larco Herrera Museum is a private institution that offers one of the most incredible ceramics collection to be found anywhere.
Address: Av. Bolívar 1515. Pueblo Libre. Lima 21 - PERU
Art Museum
It exhibits far more than art. Its collection ranges from colonial furniture to Pre columbian artifacts as well as canvases spanning 400 year of Peruvian art.
Address: Paseo Colon 125.
National Museum Anthropology & Archaeology
It used to be the best collection tracing the prehistory of Peru chronologically, starting with the earliest archaeological sites to the arrival of Spaniards.
Address: Plaza Bolivar, Av San Martin and Vivanci in Pueblo Libre
Gold Museum
Two separate collections in the same private building, owned by the Mujica Gallo family. The incredibly rich Gold Museum is in a huge basement vault. The thousands of gold pieces range from ear plugs to ponchos embroidered with hundreds of solid gold plates.
Address: Alonso de Molina 100
Amano Museum
Its fine private ceramics collection is arranged chronologically to show the development of pottery throughout Peru's various pre-Colombian cultures.
Address: Retiro 160
Getting There
By air:
Domestic and international flights arrive at Jorge Chavez International Airport.
Approximate flight times:
To Lima from London is 20 hours (including stopover in Miami), from Los Angeles is 6 hours, from Miami is 5 hours and from New York is 9 hours. Direct flights from Europe take 14 hours.
International airports:
Lima (LIM) (Jorge Chávez International) is 16km (10 miles) northwest of the city (travel time - 25 minutes). The Urbanito Shuttle, and the Mitsui Remisse taxi service, are recommended for getting into town - book one of these at the stand inside the terminal, rather than using an independent taxi from outside the terminal . Airport facilities include a duty-free and handicrafts shop, banks, coffee shops and restaurants.
Cuzco (CUZ), located in the south, receives flights from La Paz (Bolivia).
Departure tax: US$25 from Lima's airport; US$10 from other airports. Transit passengers are exempt.
Eating
Dining out is one of the finest aspects of visiting Lima. Whether it's the local comida criolla (spiced meats, seafood, or poultry) or international cuisine, Lima's many restaurants serve an excellent repast. Cebicherias--small restaurants specializing in fresh seafood-are especially popular.
Restaurants
Costa Verde. Playa Barranquito, Costa Verde, Miraflores. An expensive restaurant with an incredible quantity of prized and good dishes. Included in the Guiness Records. Check for buffet, brunch or tea times.
La Rosa Náutica. Espigón 4, Costa Verde, Miraflores. Built on a pier, this is a fine and expensive restaurant, but with excellent quality of food. Try the tea time while you watch the sunset.
Nightlife
Nightlife in Lima centers around the peñas, bars offering folk music, jazz, and Peruvian Creole, which can be described as a combination of European musical forms with native Peruvian, Spanish, and African rhythms and instruments.