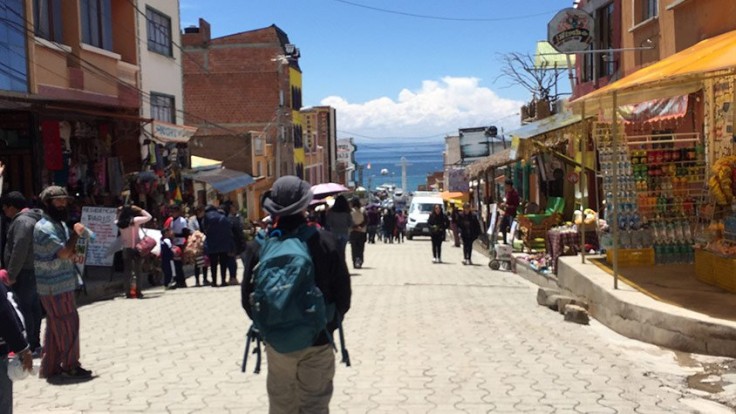 If you've been thinking about travelling to South America, safety will have undoubtedly crossed your mind and if you're looking for answers, the short one is yes – it's safe! As with anywhere you go, your well-being should always be a concern but, if you use your common sense and follow some simple guidelines, you'll be absolutely fine.
Bolivia has the lowest crime rates in South America and the people are friendly - nonetheless, it doesn't hurt to have your wits about you. Check out our tips below and if you have any more concerns, don't hesitate to flick through a message, our travel gurus would love to hear from you.

Crime
As a tourist, the most common crime that you'll face is petty theft – which is the same in any tourist destination. There are some easy ways to keep yourself safe - if you have valuables, don't carry them around the city with you, don't flaunt expensive belongings and use a bag that sits on the front of your body that is difficult to access.
There is a drug problem in Bolivia (and South America in general), this means that there are extremely strict laws in place for anyone found trafficking or possessing these substances. So, if you stay away from them, you'll be fine.
One more thing to be weary of is prison tours, these are offered by some tour-guides in Bolivia, they are completely illegal and dangerous! So no matter what you're told, you should give them a miss and stay on the right side of the prison walls.
Health
You may decide to get some vaccines before heading to Bolivia, you should visit your GP 6-8 weeks before your holiday to see if any are recommended. Whilst you're there you should ask about altitude sickness, your GP may advise for you to take Diamox to help with the effects, especially if it is something that you have struggled with in the past.
The effects of altitude sickness are often felt above 3,000 metres, most travellers will pass through La Paz and Uyuni which sit at 3640m and 3656m respectively. To help with symptoms make sure you're well hydrated and take it easy – it's probably not the best idea to head out on a difficult hike as soon as you land. Try to spend some time at altitude doing small activities to acclimatise. Unfortunately, alcohol also makes the effects worse, so take it one beer at time and if symptoms persist, move to lower ground.
Due to this high altitude Bolivia can be freezing cold, but it's close proximity to the equator makes for a dangerous combo. Even if you don't feel the heat from the sun, make sure that you're wearing a high factor sun screen and once again, stay hydrated.
You will have access to hospitals whilst in Bolivia, those in the major cities and towns have good facilities but of course more rural settings will not be able to offer you the same services, if any at all, so keep a first aid kit with you. If you travel with us your guide will have this and you looked after, no worries!
It is not safe to drink tap water in Bolivia, make sure you're weary of ice cubes and uncooked veggies. Bolivia is very much a meat-lovers paradise so if you're a vegetarian you may struggle with variety in your meals. Our trips are all inclusive, so regardless of your dietaries, you'll have more food than you can eat.
Travel
You should avoid travel at night, especially if you're alone, it goes without saying that it's more risky. If you must, then travel by radio taxi, do not get into a taxi that has no signage, people have been mugged in fake taxis in the past.
If you're travelling by boat anywhere in South America, make sure you're given or have access to a life jacket.
If you're a female you may get some unwanted attention from men, the trick here is to just bite your tongue and ignore them, regardless of what they say. Try not to travel alone, even during the day - if you're staying in hostels chances are you'll meet like-minded people heading in the same direction as you.
Politics
Political demonstrations are common in Bolivia and can be a bit of a pain if you're travelling around. The majority of the time they're peaceful and can even be interesting to watch, but they can turn violent at any moment. Your time will be better spent planning a way out of the city as these can often lead to road blockades and if you're travelling by bus, you might get stuck. If you're travelling via aeroplane there's less to worry about, but you've still got to get to the airport so make sure you keep an eye on the local news and don't put yourself or your driver at risk.
Things to remember
Stay hydrated (but not with tap water, unless you have purification tablets).
Get a comprehensive insurance policy that will cover you for travel delays, medical expenses and theft.
Don't put your valuables in a backpack unless it is extremely secure.
Learn some basic Spanish - it'll come in handy.
If you're heading out somewhere, always tell someone where you're going and when you expect to be back.
If you're planning on staying for a while, register with your embassy.
Pre-download areas you'll be visiting on Google Maps, that way you wont need data or wifi to find your way around.
In an emergency, call 118.