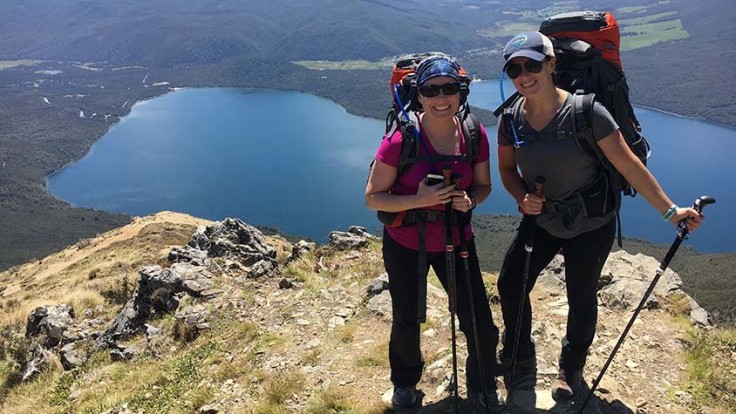 Without a doubt, this is New Zealand's best kept hiking secret. Could this be the next addition to New Zealand's Great Walk network? The Nelson Lakes National Park protects 102,000 hectares of the northern most Southern Alps. The Park offers a quiet, yet dramatic experience of craggy mountains, tranquil beech forests, fields of tussock, and clear streams and lakes, both big and small. With its long forested valleys, high passes, large areas above the bush line, lakes and tarns, the landscape is both varied and well adapted to tramping. This area is filled with long mountain ranges separated by forested valleys, which were gouged out by glaciers in the last ice age.
And here's a quick fact for you: Located deep within the Nelson Lakes National Park you'll find Blue Lake, which in 2011 was proven by NIWA to be the clearest natural body of water on earth! The underwater visibility of Blue Lake is up to 80 metres, meaning it's considered to be almost as optically clear as distilled water.
Skip to: Location | Weather | Best Trails | Going Guided | Itinerary | Flora & Fauna
What does a hiking trip into the Nelson Lakes National Park look like?
Location: Where is Nelson Lakes National Park?
The park is located in the region of Nelson the northern part of the South Island, near the small village of Saint Arnaud, 1.5 hours away from the sunny city of Nelson, or 4.5 hours from Christchurch. Most of the hikes start from Mount Robert Carpark. In Saint Arnaud, you'll find accommodation, some coffee shops and restaurants, as well as a basic grocery store to get some provisions for your hike.
Weather on the trail: When is the best time to hike?
The best time to hike in Nelson Lakes National Park is during the peak summer months, between November and April. The most comfortable daily highs are between December and March, at around 17 degrees Celsius (63 F). Even though hiking near the lakes in Nelson (Lake Rotoiti and Lake Rotoroa) can be done all year, snow can be expected at higher altitudes and make some routes, such as the Angelus Circuit, impossible to tackle without mountaineering gear and alpine skills. There are multiple ski fields in the area, so it gives you an idea of how much snow they're getting!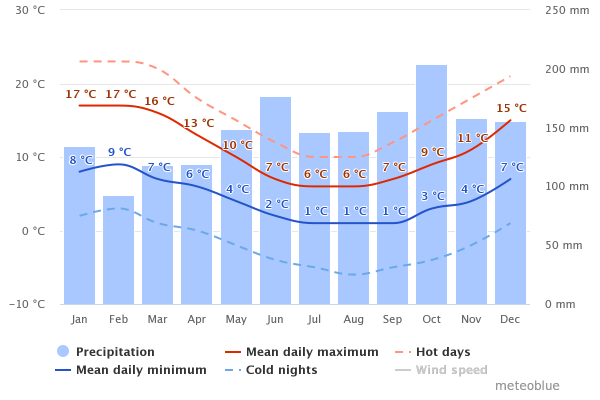 Best Trails in Nelson Lakes National Park
There are so many amazing options when it comes to hiking in Nelson Lakes National Park! From flat day hikes along the Lake Rotoiti, to a week-long circuit, everyone can find their fix.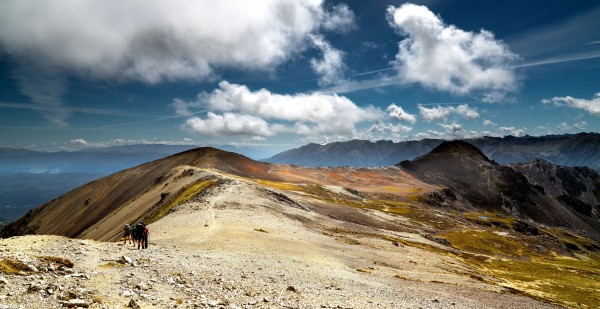 Day hikes
Mount Robert Circuit (5 hours return, 9 km, advanced)
Speargrass Track (2.5 hours one way, intermediate)
Lake Rotoroa walking tracks (0.5 to 3 hours, easy)
Whisky Falls (5 hours return, easy)
St. Arnaud Range Track (5 hours return, 10 km, advanced)
Lake Rotoiti walks (up to 1.5 hours, easy)
Multi-day hikes
Angelus Hut tracks (2-3 days, 12 km one way, advanced)
Lake Rotoiti Circuit (7-10 hours, 23 km, advanced)
Travers-Sabine Circuit (4-7 days, 80 km, advanced)


Guided hikes in Nelson Lakes National Park
If you worry about your level of backcountry experience, are only in the area for a short time, or simply don't want to bother with the logistics, you can opt to join our 'Ultimate South Island Adventure' trip (8 or 14 days), which includes a 3-day hike on the Angelus Circuit. You'll have the luxury to carry less weight, and have a freshly cooked meal by your two expert guides each night, while you enjoy a well-deserved rest by the fire (and glass of wine, let's be honest!). Plus, you'll have access to our guides' rich knowledge of the area about the flora, fauna, and history of the park.
Hiking Itinerary for the most popular hiking route - the Angelus Circuit

Day 1: Saint Arnaud to Lakehead Hut
Our hike begins in the charming village of Saint Arnaud, on the edge of Nelson Lakes National Park. This is serious wilderness country, with incredible views and marvelous solitude. The park straddles the upper Southern Alps, an area composed of beech forests, big lakes and even bigger mountains. We'll hike the relatively gentle trail through the forest alongside Lake Rotoiti to Lakehead Hut, a small mountain cabin at the head of the lake and our home for the night. Our guides are pretty tough and they'll carry the lion's share of the load. All you'll be carrying is a backpack with your sleeping bag, a few spare clothes, and a share of our food. To protect this beautiful and fragile environment, we always keep our group sizes small and our exact route flexible.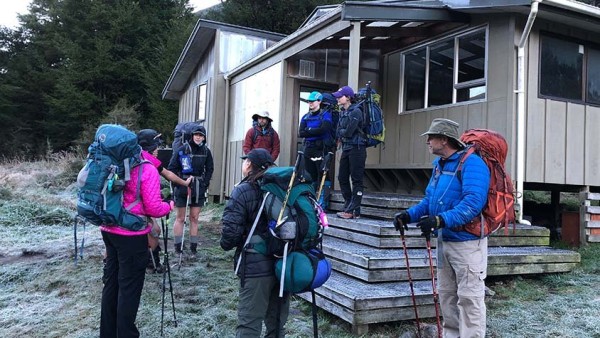 Happy hikers at Lakehead Hut, in Nelson Lakes National Park
Day 2: Lakehead Hut to Angelus Hut
Today is an unforgettable day – the scenery gets better with each step! We follow the Travers River through beech forest, before heading up the Hukere Stream towards the ridgeline. This is a steep hike, with an elevation gain of 1,000 m (3,000 ft), but it's absolutely worth it. The Angelus Circuit has exceptional scenic diversity, so it provides a great reward for the efforts you put in. We will encourage you all the way up to Angelus Hut, nestled beside a gorgeous alpine lake, whatever your hiking speed. Many people tell us this hidden gem was the highlight of their New Zealand adventure, and a lot of Kiwis prefer the Angelus Circuit to better-known tracks.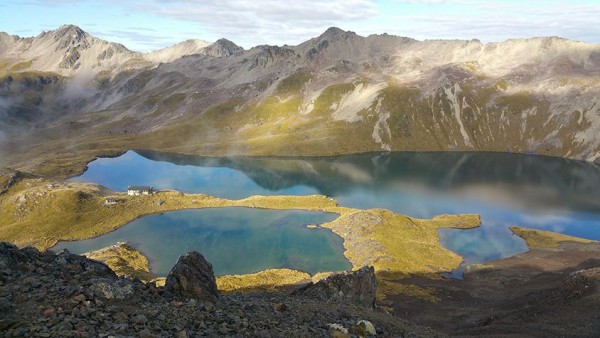 Angelus Hut, nestled on the shores of Lake Angelus in the Nelson Lakes National Park
Day 3: Angelus Hut to Lake Rotoiti
This morning you'll wake up on top of the world. After breakfast, we'll hike out along the barren Robert Ridge with dramatic views of Tasman Bay and the mountainous Kahurangi National Park in the distance. We'll descend below the treeline again into native beech forest completing our hike on the shores of Lake Rotoiti. Here, we'll meet up with the kayakers and cyclists and share stories of our adventures, before carrying on to the West Coast.
Take one last look at the view before descending through the native bush, at the end of Day 3 of the Angelus Circuit.
Flora & fauna
The climate is moderate by comparison with other areas in the Southern Alps. Many other geographical features left from this same period remain, such as the two lakes of Rotoroa and Rotoiti after which the park is named, and where fly-fishing for brown and rainbow trout is popular.
The forests are full of birds like tomtits, robins, and the tiny rifleman, New Zealand's smallest bird. South Island kaka are also present. The vegetation is predominantly beech, with the red and silver species growing in lower, warmer sites, and mountain beech at higher altitudes. The bush line, where forest gives way to alpine plants is a remarkable feature of the park; the change is abrupt and uniform, as if drawn with a ruler.
In summer the alpine fell fields teem with flowers, though typically they tend to be pale colors, white, light blue, and sometimes yellow. This heavily protected native bush lets you see New Zealand as it would have been 500 years ago. Tramping tracks in the Nelson Lakes are characterized by challenging terrain and spectacular views. Nelson Lakes National Park is especially well suited for tramping as the public-use Department of Conservation Huts provide rustic, yet comfortable basic accommodation for multi-day treks. The park is also well equipped with tracks and bridges, yet offers untracked and more remote valleys for those seeking greater challenge, remoteness, and wilderness.