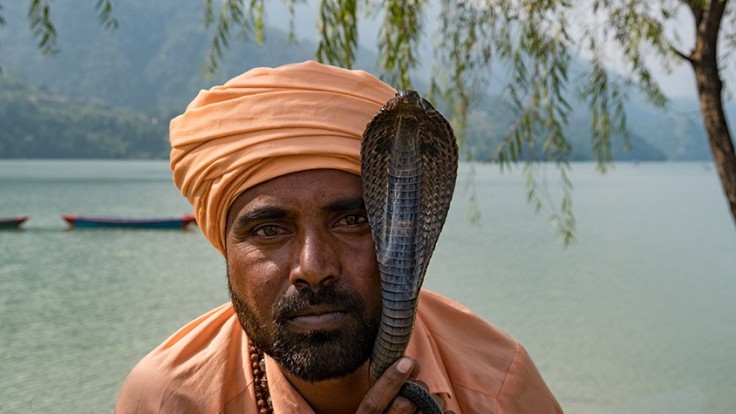 There is nothing more exciting than planning a new adventure overseas and if you've been researching Nepal, you'll have likely been bombarded with information on all the places you can visit, with little information on how to get by when you get there.
In general, travelling to and around Nepal is safe, but, as with any trip, there are a few safety precautions you should be aware of. Our guides have been leading tours in this region since 2011 and as a result have become a wealth of knowledge on the do's and don'ts, so you're in good hands.
Here you'll find lots of information to keep you healthy, the benefits of guided tours, the cultural norms to expect and how to prepare for an earthquake - we'll also let you in on what to do if things don't go to plan.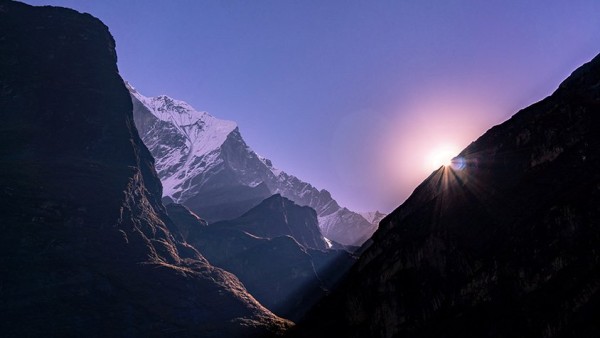 How to stay healthy
When you've saved up your annual leave at work, or just all of your pennies, and spent your money on a trip of a life-time that you've been dreaming of for months, you'll want to stay healthy on your vacation - we're here to help with that. We'll start by giving you some useful information on what you should (or shouldn't) be eating and drinking, the ins and outs of altitude sickness and a quick guide to nailing the Nepalese healthcare system.
Food and water
The biggest barrier you will face to maintaining your health in Nepal is the consumption of food and drinks. You cannot drink the tap water anywhere and every summer many illnesses like cholera, dysentery and diarrhea are caused by contaminated drinking water. Kathmandu is a dusty city so washing your hands with soap or hand sanitizer will better your chances of staying fighting fit for all of your exploring. Our guides are in the know here, they'll be able to zigzag through the spots to avoid and take you to some safe restaurants throughout your stay. If you book a trip with us, you'll stay in Thamel Eco Resort in Kathmandu, they're close to becoming one of the first hotels in the area to provide safe water straight from the tap.
There are some easy ways to improve your chances of staying healthy and whether you have a temperamental tummy or not, you're better off sticking to these simple guidelines…
Prevention
Avoid fresh produce that hasn't been cooked. Raw foods are more likely to contain harmful bacteria – even the salad on your burger.
Stick to vegetarian meals - many restaurants do not have a refrigerator, so it is quite possible that the food you're consuming was left over from last night (or maybe the night before).
Eat meals that are cooked at a high heat, like dhal bhat (which you will find basically everywhere!)
If you're offered cold food for breakfast – such as rice – ask for it to be thoroughly heated in order to kill any germs that may have developed over night.
If you're deciding where to eat, choose the restaurant that has the highest turnover. This will likely mean fresher produce and less chance of eating older ingredients.
Unpasteurized milk/dairy products should be completely avoided. If you purchase milk in a remote location it should be boiled for 30 minutes before consumption as a safety precaution.
Avoid eating condiments that are made locally with raw products such as eggs.
Stick to only eating fruit that has a skin that you have removed yourself. Fruits without a skin may have been washed in contaminated water.
Avoid buffets as food may have been sitting for a while and been handled by multiple people.
Only drink purified or filtered water. You can add purification tablets to water before drinking which can be purchased from your home country, or in many pharmacies in Nepal – our guides will provide these for you. Alternatively, you can purchase UV laser pens which can purify the water, but you will need batteries which are specialised, expensive and need replacing often. Hydration is the best way to avoid sickness, just make sure you treat the water first!
Avoid purchasing bottled water, they can be outdated or tampered with, they're also a huge cause of pollution in Nepal. If you must buy it, make sure the seal has not been broken. Our guides use treated water in reusable bottles – this works really well.
Fresh water sources are also often contaminated so do not ingest water from streams, ponds or lakes – it is also good practice to avoid water from pools or hot tubs.
Do not brush your teeth with tap water, it's better not to risk contamination at all.
If you're growing tired of the strange taste of your purified water, the safe bet would be to drink carbonated beverages from sealed cans or bottles. Any drinks made with ice will contain local water.
What to do if you get food poisoning:
Hydration is the most important part of recovery, so it is important that you drink as much as possible if you do catch a bug. Rehydration salts are a great way to help this process along - if you're unable to get hold of any you can make your own by boiling one litre of water and adding six teaspoons of sugar and a half teaspoon of salt.
Mild food poisoning can disappear within 24 hours, but more severe poisoning can last for several days. If symptoms persist, you should seek medical advice.
To keep on track you should avoid drinking alcohol, caffeine, eating spicy foods or foods/drinks with excess salt while you are recovering (so, all the good stuff) as these can add to your dehydration and upset your digestive tract. You will need to introduce food back into your diet slowly and this should be bland, low in fat and low-fiber.
It is a good idea to carry medication with you that may help soothe the symptoms of food poisoning. There isn't one best medication to use, it is down to personal preference and you should consult your doctor or GP for advice before leaving home and heading overseas.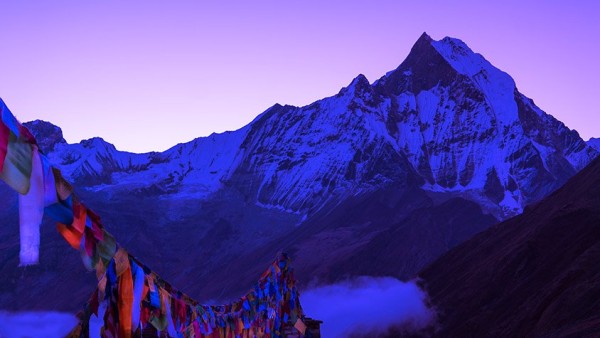 Altitude sickness
Many flock to Nepal from all over the world for the hiking and trekking on offer, many head to Everest Base Camp, with the brave and fearless attempting to reach the summit. One possible side effect of these multi-day hikes is altitude sickness. To a lot of us this is one of those things that 'won't happen to me', but many people experience an altitude-related symptom at some point whilst hiking in Nepal and if left untreated, it can be extremely dangerous.
So why does it happen? We need oxygen to survive and the higher we go on earth, the thinner the air. This means that as you move upwards, every breath you take will contain less oxygen and your body will begin to slow down. The beautiful thing about the human body is that it adapts BUT, it is essential that you give it time and that is why acclimatization days are so important. Your body will start to produce more red blood cells to carry more oxygen around and unfortunately this doesn't happen immediately. Moving too quickly into higher altitudes can cause serious harm.
There are three types of altitude sickness; Acute Mountain Sickness (the mildest and most common form), High Altitude Pulmonary Edema (a build up of fluid in the lungs, very dangerous) and High Altitude Cerebral Edema (the most severe form, when fluid is in the brain, this is life threatening).
Symptoms of altitude sickness:
(Mild)
Difficulty breathing
Fatigue
Coughing
Headache/ Dizziness
Nausea/ Vomiting
Sleep problems
Lessened appetite
(Moderate)
Migraines
Strong nausea/ vomiting
Shortness of breath
Difficulty coordinating
Intense fatigue
(Severe)
Unable to walk
Hallucinations
Extreme shortness of breath
Fluid build-up in lungs

Prevention of altitude sickness:
You will typically start to experience symptoms when you pass 2,400m (above sea-level) due to the rapidly changing make-up of the air. As the Everest Base Camp Trek starts at an elevation of 2,600m, acclimatisation will play a role in the trek from day one.
Some ways to help prevent this are:
Climb at a slow pace, our experts have carefully mapped out a safe amount of walking and elevation per day with acclimatisation days in between for your best chance of avoiding altitude sickness.
Eat carbs! (Yay). When at a higher altitude your body needs more calories. Our trips are all-inclusive and your fantastic guide and porters prepare carefully selected meals and pack snacks to keep you going.
No alcohol (sorry!) Drinking alcohol or smoking cigarettes can worsen symptoms of altitude sickness. You're better off treating yourself to a nice beverage once you've finished the hike of a lifetime.
Stay hydrated! As with any hike, you need to stay hydrated, even more so in high altitude conditions.
Diamox is a drug that is used to prevent and reduce the symptoms of altitude sickness, it can help to decrease tiredness, nausea, headaches, shortness of breath and fatigue. You can start to take this up to 48 hours before you start climbing and continue whilst you are increasing in altitude. It is essential that you speak with your doctor or GP before taking this! It is also important to note that Diamox will not cure serious symptoms of altitude sickness, you must descend in order to recover.

What to do if you experience altitude sickness
If you start to notice some of the minor symptoms listed above you should still take these seriously and stop to rest. You shouldn't go any higher for at least 24 hours as your body will need to adjust to the new altitude. You should also make a habit of telling others in your group how you feel, even when it could be nothing (and even if you're annoying them). As altitude sickness increases it is possible for your judgement to become clouded, so it is better for others to understand how you've been feeling. Our guides are great at making sure they get a morning report from everyone on how they're feeling (that conversation can get quite specific, and quite gross! But we're all friends!).
The only way to improve serious symptoms of altitude sickness is to descend IMMEDIATELY. Whether this be walking (if you're able), on horseback or via helicopter. Most people who experience symptoms will do so at around 3,000 m (above sea-level) or above and the most common cause of this is climbing too quickly. Once you're above 3,000m you shouldn't climb higher than 1,000m per trip (again, with acclimatization days in-between). Our itinerary for Everest Base Camp is carefully structured to protect you and your health.
If altitude is something you're worried about, check out our Lodge to Lodge 'Khumbu' Trek, the trip avoids the higher altitudes and still offers spectacular views of Ama Dablam, Nuptse, Lhotse and Mt Everest.
Medical care
Nepal is among the poorest and least developed countries in the world, so when considering healthcare and hospitals, don't expect the kinds of facilities you're used to. This doesn't mean that you're not safe, but it does mean that you should take your health very seriously as well as your travel insurance.
Hospital quality
Hospitals in Nepal are overwhelmed and do not have the facilities nor the funds to compare with hospitals in more developed countries. There are some reputable private hospitals but be aware that your health system at home generally does not cover treatment overseas and that neither the U.S. Embassy nor the U.S. government pays private medical bills overseas. You will need to check that your insurance policy covers private medical treatment (as well as standard hospital care), should you need any help.
The usual travel illnesses and minor surgeries can be treated in clinics in Kathmandu, but serious illness or injury may require evacuation to the nearest adequate medical facility or back to your home country. For example, medical evacuation to the United States can cost over $50,000 so again, ensure you have a comprehensive insurance policy.
Helicopter rescue
Unfortunately, the helicopter rescue industry in Nepal is booming with insurance companies paying out more than $6.5 million in the first five months of 2018 alone. There is a large correlation between cheap guided treks and high helicopter costs, meaning that some budget guides or tour companies are encouraged to convince their clients that they need helicopter rescue and make huge commissions in the process. This is another reason to travel with a reputable company and with guides that will give you the best advice, and, if needed, help to organise a helicopter rescue at a fair price. A reasonable cost for a helicopter rescue from remote areas to Kathmandu is typically $3,000 to $10,000.
Helicopters have no problem landing near Base Camp or at nearby Gorak Shep, so long as the weather permits. The most common type of helicopters used for rescue are the AS 350 B2, AS 350 B3 and AS 350 B3e with the use of some Bell 206 B3 Jet Ranger helicopters.
Insurance policies
Nepal is a very poor country a geographically challenging one. It is extremely important that you have a comprehensive insurance policy when travelling here, so that if you do need any unexpected help, you're able to cover the bill.
A few things to keep in mind:
For the Everest Base Camp Trek, you will need to get trekking insurance that covers you up to 6,000m (most trekking and travel insurance will only cover altitudes up to 2,000m).
Make sure that your insurance covers helicopter rescue from remote locations. It is also important that the type of helicopter you're covered on isn't specific as you may not get a choice if you are desperate.
Check to see if your policy will cover private hospital care, the service you will receive in these locations will be of a higher quality and may bring you more peace of mind.
If you're sick you may need to head home early, again this is something to check for in your policy.
Earthquakes aren't unknown to this region, so it would also be good to check if you're covered for any injury or loss of property in the unlikely case of an emergency.
Bad weather can also mean delayed or cancelled flights (international and domestic), so it would be wise to invest in a policy that covers flight changes and costs involved with this.
We take this very seriously and you will not be allowed to join a tour with Active Adventures unless you have purchased a policy.
Why guided is better
In areas of difficult terrain your health and safety should be your number one concern. A guided trip offers a greater sense of security with somebody on the ground who has experience in a whole range of scenarios. Fortunately, English is widely spoke across Nepal, but let's imagine your internal flight was cancelled at a pivotal point in your trip - organising and booking travel takes time, local knowledge and money. Our guides have experience in dealing with last minute changes, emergencies and pretty much any other issue that may arise.
When it comes to your health, our guides are well equipped. They have PHEC qualifications (Pre-hospital Emergency care) and they carry full first aid kits, but we still recommend that clients consult with their doctor prior to travelling to Nepal to ensure they have prescriptions for Diamox and any other antibiotics for potential travelers' diarrhoea and chest infections.
Here at Active Adventures we're all about small group travel led by outstanding guides. We want to keep you safe from petty crime, questionable restaurants and overpriced helicopters. But not only that, we want to make sure that your trip is as care-free as possible, so letting your guides know as much as possible about your health will place them in the best position to ensure you have a safe, healthy adventure of a lifetime.. Our groups will have no more than 12 guests which means your wishes, concerns and thoughts are all heard, and we aim to please. These trips are a great way to interact with the locals as our trek activities include a local guide - this opens up endless opportunities to truly get to know the Nepalese people and culture. It also allows you to meet some great friends whilst sharing life-changing experiences.
Check out our Himalayan guides and learn a little about them and what some of our past traveler's have had to say.
Meet the locals, respect the culture
When travelling somewhere new it is good to have an idea about how the locals live and what they deem to be acceptable and unacceptable. Respecting cultural norms and making the effort to understand the language (well at least one or two words) can keep you on side and safe. As with any trip overseas, the standard advice applies – don't make yourself a target for thieves by flashing expensive technology or jewellery, also cover up your skin (more so for the ladies) and keep your bad language to a minimum. Check out the info below for some more details on the socio-economic factors that may affect you.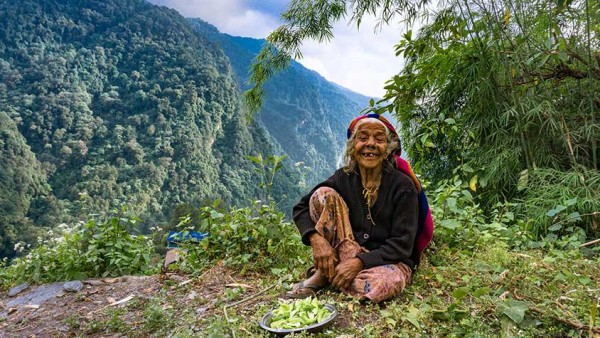 Religious beliefs
Nepal is a religious country and primarily Hindu, with many of these people having close ties to Buddhism. Some of the core beliefs shared among the people are of the adherence to truth and karma. This means, on the whole, that the locals are kind, friendly and good-natured.
Political demonstrations
If you follow the news you may have seen some of the unrest in Nepal over the last few years. It is no secret that they have a history of political demonstrations, strikes and curfews. These are generally harmless, but best to be avoided. There can also be delays on road transportation, so we advise that you monitor local media. This all sounds very serious, but if you are sensible and polite, you'll get by just fine. Having an experienced guide can be a great advantage in times of uncertainty.
The cultural 'dos and don'ts'
Shaking hands is not a common greeting, instead press your palms together in a prayer-like gesture and say Namaste (nam-ast-ay).
Women should dress conservatively and keep shoulders and legs covered (a good rule of thumb for Asian countries is to have your elbows and knees covered).
Permission should be sought before taking photographs, particularly at religious sites.
Public displays of affection between men and women are not appropriate.
Footwear should be removed when entering houses, especially kitchens, or shrines.
Seek permission before entering a temple, and do not take leather articles inside.
Remember not to point with a single finger but use a flat extended hand, especially to indicate a sacred object or place.
For more info, you can check out our Nepal's culture and customs page.
What to expect in Kathmandu
Kathmandu is the Capital city of Nepal and is home to 1.5 million people in the central area alone, so don't be surprised if you feel a little overwhelmed at first! The city is chaotic and orderly lines or queues do not exist but there is a lot to love and see. It is densely populated, but this doesn't create an unsafe feeling, for most that is created by the motorbikes and cars that are whizzing around in, what seems like, no clear direction at all.
You'll most likely arrive into Kathmandu from Tribhuvan International Airport, this can be an adventure in itself, but a necessary process. Head to our 'Travel to Nepal' page for some tips.
The air quality in the city is very poor but as you'll likely only be visiting briefly you shouldn't experience any issues (most people won't notice anything at all!) The streets can be extremely dusty and smoggy, but in most cases this clears up around 11am, as soon as the temperature increases and any light wind blows.
Power cuts are also common in Nepal but the consistency of power in Kathmandu is slowly getting better. 'Load shedding' was a way of life up until recently with power being shared among different areas. There are still power cuts, but this is largely due to local problems rather than power generation issues. You should still expect to find this in rural areas with many places having no power at all.
If you'd like further information you're in luck, because we've got heaps, head to our Kathmandu page for more details.
Solo female traveller
Travelling alone can be a wonderful and enlightening experience but (whether you're male or female) it can make you more of a target and no matter how much the world is changing, women are still more likely to come into difficulty than men. Nepalese men are mostly respectful and protective of solo female travellers due to the religious beliefs in this country. It is unlikely that any inappropriate comments will be made towards women.
Whilst it is considered very safe to travel in Nepal, there have been isolated incidents in the past and this is something to keep in mind. Group travel is always safer than solo travel, but if you're set on going solo it would be wise to choose an accommodation that has a lively social scene. You're likely to find other solo travellers who want to have a go at some of the hikes in the region and this would be a much safer option. Although women do hike with male guides in Nepal, it is better to go with company than alone.
Earthquake emergency
Nepal is situated in one of the most seismically active regions of the world and has a history of earthquakes, the most recent major quake was in 2015. The last major earthquake before that was in 1934, so although small earthquakes can be felt in different areas of Nepal every few months, the big ones are much less frequent.
However, you should still be prepared and have a plan in place for what to do if this were to happen. Roads and transport can be heavily damaged in natural disasters, meaning that if you were somewhere remote, you would be relying on helicopter rescue (again, check your insurance policy!) You can register with your embassy in Nepal so that they're aware of your plans and where you may be, it's also a good idea to give someone back home a copy of your itinerary.
Guided trips in this region offer more security because it may take you while longer to get yourself organised and figure out how to proceed if you're unfamiliar with your surroundings and a little disorientated. With Active Adventures your guides are well-equipped to react quickly and efficiently. They carry satellite phones which allow them to make direct calls to Active Adventures HQ even without cell reception, from there the wheels can be set in motion on the necessary next steps. All guides also have cell phones and Nepali sim cards, and reception tends to be consistently good – they can stay in contact via instant messenger with our team at HQ in Queenstown, which allows us to keep everyone in the loop as the situation progresses.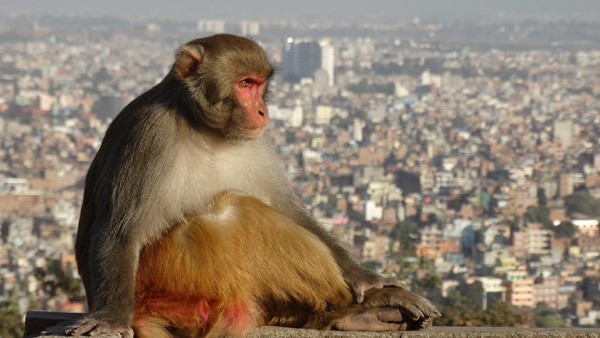 Things to remember…
This may seem like a lot to take in, but we want you to be fully equipped before heading to Nepal – after all, knowledge is power. We've put together some quick points to keep you safe on your travels.
Do not drink the water (unless treated of course).
Try and stick to a veggie diet of sufficiently heated meals.
Don't run up to Everest base camp – pace yourself, it's not meant to be easy.
If you experience any altitude sickness symptoms, turn around and head back down.
Insurance, insurance, insurance – your health is priceless, so research and invest.
Be polite, abide by local rules, and most importantly, keep your skin covered.
Take copies of your passport, visa, air ticket and trekking permits and keep these separate from the originals
Don't trek alone and avoid night buses (there is a much higher accident rate).
Kids may be cute but they're also great thieves, so keep your wits about you
Make sure your vaccinations are up to date and speak with your GP about what immunizations might be beneficial to get before heading to Nepal (although none are required).
Get into shape before you go, for several reasons it is a good idea to be in your best health.
If you take anything away from this page let it be that Nepal is a fantastic and magical place that is completely safe to visit – so long as you're well prepared. But one piece of advice that you can't go wrong with is don't go trekking in Nepal without a guide and definitely don't go alone. It is a diverse and beautiful place, but in many cases the treks are difficult, and the terrain is varied. Investing in your health is paramount and whilst backpacking on a budget works in other Asian countries, hiking to Everest Base Camp should be a well thought out and organised adventure. Leave it to the experts and spend your time enjoying what the stunning country of Nepal has to offer.