Awards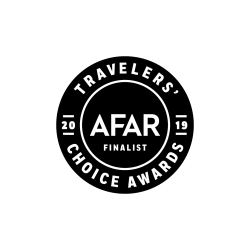 2019 Travelers' Choice Awards Finalist AFAR Magazine
Every year AFAR puts out a vote to its readers to find out which destinations are topping wish lists and which companies are exceeding at helping people get there (AHEM, like us!). We're stoked to be in the running for not only one, but two Travelers Choice awards this year - we are finalists in both the 'Hiking & Walking Trips' and 'Photography Expeditions' categories.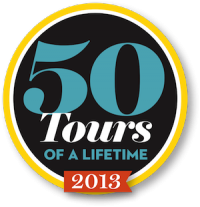 Best Tours in the Pacific Islands and Oceania 2013 from National Geographic Traveler Magazine
Some thrill-seekers never leave the South Island, but the less trod North Island has its share of Kiwi magic, too. This multisport romp (Essence of the North Island 'Kauri' trip) takes you mountain biking through the Whakarewarewa Forest and trekking the Tongariro Alpine Crossing. Recoup with a soak in geothermal pools and a Maori feast cooked underground with hot stones. Finally, pay homage to that most beloved of explorers, Bilbo Baggins, with a visit to the set of The Hobbit.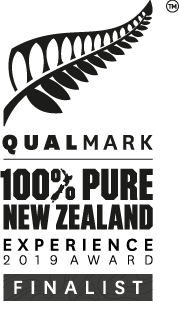 Qualmark 100% Pure New Zealand Experience 2019 Award Finalist
Qualmark 100% Pure New Zealand Experience Awards will showcase exceptional visitor experience offerings within the New Zealand tourism sector.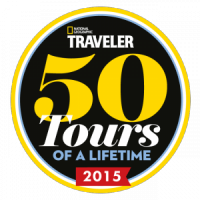 Best Tours in the Pacific Islands and Oceania 2015 by National Geographic Traveler Magazine
An action-packed program (Ultimate South Island Adventure 'Rimu') draws thrill seekers to New Zealand's South Island. First stop: the fishing town of Kaikoura, to shake off jet lag (try a swim among fur seals). Then head out on a three-day hike of the Angelus Circuit, in Nelson Lakes National Park. Recuperate at Braemar Station, a high-country sheep ranch in the shadow of Aoraki/Mount Cook.
Accreditations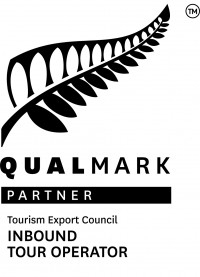 Tourism Export Council (TEC) Inbound Tour Operator
The Tourism Export Council of New Zealand (TECNZ) is a trade association that represents the interests of the New Zealand inbound tourism industry adding value to tourism businesses and to providing a vital link between tour operators and suppliers of New Zealand products and services.
As a member of TECNZ, an inbound tour operator member has confirmed their commitment to the Tourism Export Council Code of Ethics and Practice.
These operators are all Qualmark members having undertaken an assessment by the New Zealand tourism industry's official quality assurance program.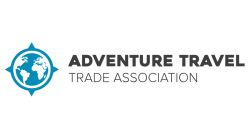 Adventure Travel Trade Association
The Adventure Travel Trade Association is a vital leadership voice and partner for the adventure travel industry around the world.
Established in 1990, the Adventure Travel Trade Association is the largest global network of adventure travel leaders. Our community is made up of ~30,000 individual guides, tour operators, lodges, travel advisors, tourism boards, destination marketing and management organizations, outdoor educators, gear companies and travel media who share a belief and commitment to sustainable tourism. The connections and creativity of this vibrant community come together both virtually and in person to create and deliver the solutions that propel our businesses and our communities toward a responsible and profitable future.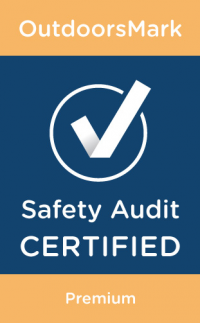 OutdoorsMark
OutdoorsMark specialises in safety audits for the outdoor sector. Since 2003, OutdoorsMark's professional auditing service has been making a positive contribution to the safety management of a wide range of businesses in the outdoors community. An OutdoorsMark certification shows that our organisation has met the highest standard of safety in the adventure activities industry.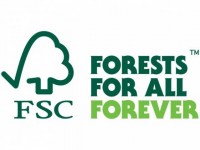 Forestry Stewardship Council
FSC's unique governance structure ensures that all voices are heard and that decisions are made through consensus. FSC members contribute directly to our standards and to the future of responsible forestry. FSC brings together, among others, private enterprises, NGOs, international organizations, indigenous groups, and educational institutions. It is a diverse set of stakeholders but they all share a common desire to improve the state of the world's forests. Members apply to join one of three chambers – environmental, social, or economic – that are further divided into northern and southern sub-chambers.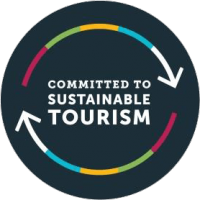 New Zealand Tourism Sustainability Commitment
The TSC was developed by Tourism Industry Aotearoa, the voice of New Zealand's tourism industry. We are inviting every New Zealand tourism business to join us on this sustainability journey. Sign up now to the Tourism Sustainability Commitment and work towards twelve Commitments across the four elements of tourism sustainability: Economic, Visitor, Community and Environment.
Together we can create a truly sustainable tourism industry that makes a positive and enduring contribution to Aotearoa New Zealand.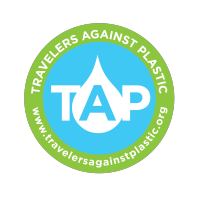 Travelers Against Plastic
TAP is an outreach initiative which aims to educate global travelers about the harmful impacts of using disposable plastics and therefore encourage them to travel prepared. Our vision is to catalyze a self-sustaining global movement to reduce travelers' use and dependence on disposable plastics.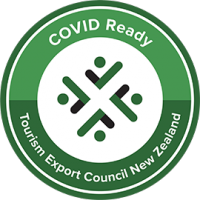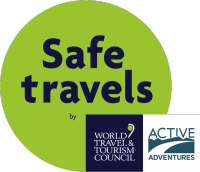 World Travel and Tourism Council Safe Travels Stamp
The SafeTravels Stamp was created for travellers to recognise destinations and businesses around the world which have adopted the SafeTravels health and hygiene global standardised protocols.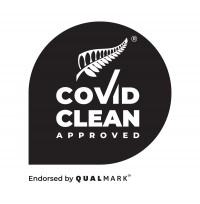 COVID Clean Approved
The Covid Clean Approved logo is a sign of assurance that a Qualmark awarded operator is equipped with health and hygiene measures to help protect against COVID-19, in accordance with government guidelines.
It offers customers the assurance they can book with confidence knowing that not only is the operator a recipient of a Qualmark award, but they also have a robust understanding of COVID-19 protocols.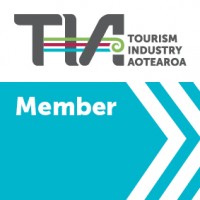 Tourism Industry Aotearoa
TIA membership gives you real influence in your industry, as well as access to advice and support, great savings, connections and credibility.
TIA is deeply involved in discussions on recovery and what the future of tourism in New Zealand will look like.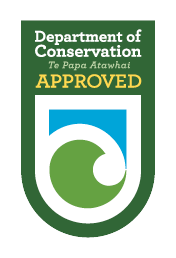 Department of Conversation
The DOC Approved label symbolises the significant contribution tourism and recreation businesses make to conservation in New Zealand.
This label shows that Active Adventures pays fees to DOC to support conservation, and has passed the environmental standards set by DOC, as well as safety standards set by an independent auditor, and been approved to operate in public conservation areas.
Great Rides Partner
New Zealand has 22 Great Rides, amazing cycle trails that will make you experience amazing scenery all across the country.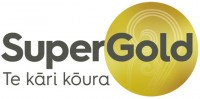 SuperGold Card
Active Adventures is a SuperGold Member, and we offer 10% off on all our tours. If you're 65+ and a New Zealand resident, it gives you golden opportunities to stretch your money further. There are thousands of instant discounts and special offers, across New Zealand and in Australia.
Giving Back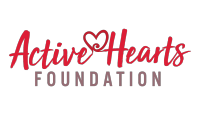 Active Hearts Foundation
Active Hearts Foundation is based in Nepal and was started by Active Adventures guide Dan 'DK' Keys. What began as a small token of appreciation to the Nepalese people for their kindness, welcoming, and generosity, grew into something much more quantifiable after the devastating earthquake of 2015.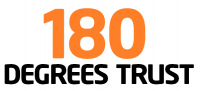 180 Degrees Trust
The 180 Degrees Trust is based in Christchurch, New Zealand, and focuses on rehabilitating teenagers who have self-excluded from mainstream high schools or who have fallen by the wayside of life's highway. They do this largely by utilising the wonderful and rugged Canterbury high country where they run multi-day camping trips - the students are challenged beyond their comfort zones and develop new skills, a sense of success and personal achievement.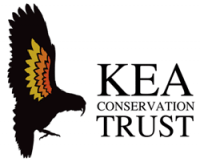 Kea Conservation Trust
Kea numbers are declining rapidly due to interaction with humans (when they're fed by humans they hang around near roads and get hurt, and they forget how to forage food for themselves) and the KCT and Kea Database are banding birds, logging sightings, and encouraging the public to behave in the best ways possible to protect the birds.