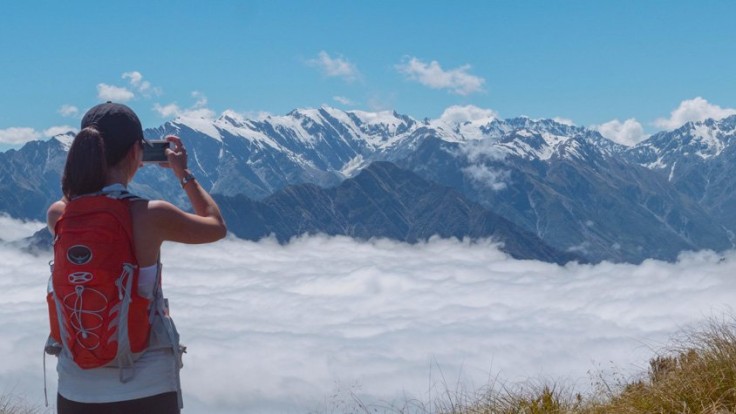 Solo travel is on the rise and we're stoked about it. We're not all blessed with a plus one that wants the same things as us when it comes to travel, so instead, solo adventurers everywhere are packing their bags and heading overseas to make some epic memories.
Travelling solo doesn't mean you'll be travelling alone
It just means you're going to leave with more friends than you came with. When people are travelling they tend to be more open to meeting new people, so it won't be long before you discover heaps of travellers that have decided to do the same thing as you, each with their own interesting stories.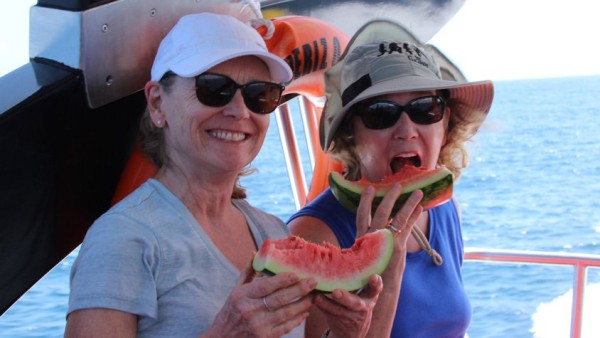 The best thing about solo adventure travel?
You're automatically going to meet people with the same interests as you. Whether they're couples, families, friends or other solo travellers, you'll all be chasing the same incredible experience. Adventure travel is about getting a little out of your comfort zone, taking the less travelled path and making the most of every day. You'll be in good company with fellow adventure seekers and you'll have plenty of support along the way.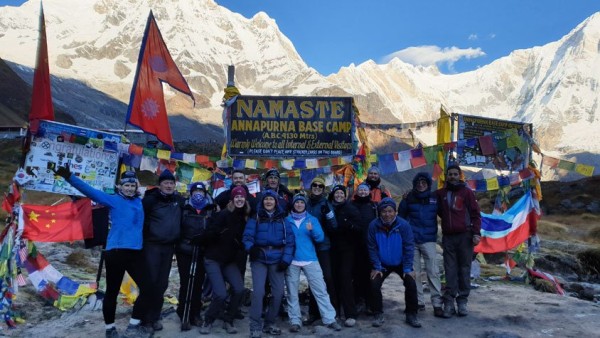 Some solo travel tips…
Be organised. Stepping out alone for the first time into the great unknown can be a little stressful. You'll feel more relaxed if you have an itinerary to follow and know how to prepare for each day.
Take it easy. Give yourself a day or two either side of your planned itinerary, you're on holiday so there's no need to rush into the action! Take some time to get familiar with your new environment.
Keep an open mind. Take a deep breath and relax. The more open you are to new experiences, the better time you'll have. This is an opportunity to get out of your comfort zone or do something for yourself.
Be social. You're more likely to meet people if you stay in hostels or book guided group trips. A hostel stay doesn't necessarily mean bunking with 10 strangers, you can book private rooms and enjoy your own space. During meal times you'll share communal areas and have a chance to meet other travellers. If you book a guided trip you'll have even more opportunity to chat with similar people!
Bring some backup entertainment. Even with the adventures, the chats, the food, the drinks and the much-needed naps, you'll still find yourself with some spare time, so having a good book or a deck of cards on hand is a great idea.
Get travel insurance. You'll never regret investing in good insurance cover. Whether it's delayed flights, lost luggage or an unexpected trip to the doctors, you'll sleep easy knowing there won't be a big bill waiting for you at home.
Pick your destination smartly. Ask yourself "where should I travel alone?" Some destinations are easier than other to visit as a solo traveller. "Is English is widely spoken? What's the main religion? Is it safe for a woman alone? How easy is it to get around? How expensive is accommodation?" are all questions you should be asking yourself. Sometimes, joining a group can help overcome some of these challenges.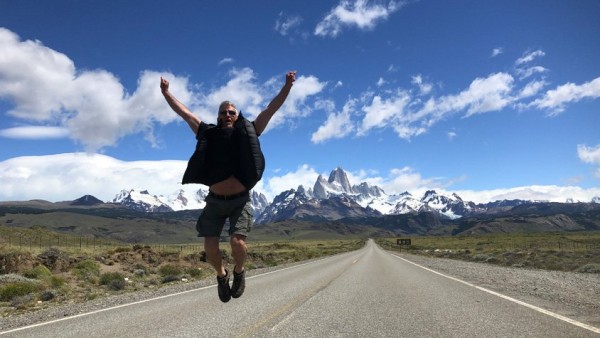 Are you thinking about joining a guided trip?
While it's likely you'll meet some good sorts on your travels, joining a guided group means that you're going to meet like-minded individuals from day one. You can leave the itinerary planning to the experts and cherry-pick the one that suits you best. Travelling with other people that have selected the same trip means that you'll likely have common interests and you might even find yourself with some future travel buddies.
Your guides can handle the more time-consuming aspects, like navigating around busy towns, knowing some of the local lingo and taking you to the best places to eat. All of this will enhance your experience and seen as you won't have to sweat the small stuff, you can put 100% of your energy into having a good time.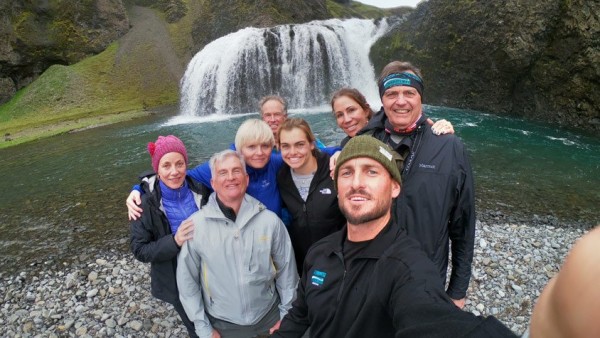 Who are Active Adventures?
We run fully guided adventure tours through mind-blowing destinations, with the best guides in the business and we've been doing it since 1996. We've been taking solo travellers away for years, in fact, around half of the people that travel with us are travelling on their own.
Our focus is to make sure you experience a place rather than just visit. We'll guide you safely through dramatic landscapes, explore new cultures, meet people from all over the world and help you to achieve something you never thought possible.
To make things easier, our trips are solo-traveller friendly with no forced single supplement and no group size bigger than 14, so you'll be sure to feel like a family by the end of your adventure.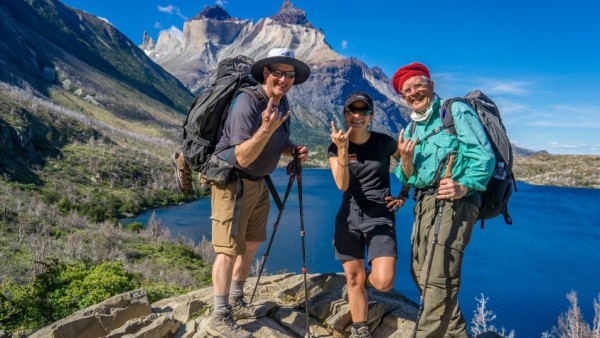 Hear it from the solo travellers themselves:
"I was by myself for the first 10 seconds of this trip, from then on I was surrounded by likeminded people from all over the world, our group all mixed really well, all ages, all different backgrounds, all different fitness levels, but we all supported and encouraged each other. Our guides were excellent, who looked after us every step of the way." – J. Riley, New South Wales, Australia
"This was my first international trip where I traveled alone and it was so worth it! Every last detail is planned for you so it couldn't be any easier. The packing list was right on ( I used everything they suggested bringing) and rented a couple items to save enough packing space to allow me to bring only a carry on. I love active trips but get nervous trying to plan out all of the logistics (where to stay, best things to see, transportation, etc). It was wonderful to find a way to travel without all the additional headaches. Would definitely travel with this company again!" – S. Stefanik, Wisconsin, United States
"Such a fantastic trip, very lovely country with beautiful landscape, very friendly people and great food! Active Adventure arranged everything perfectly from the first day pick up to the last day send-off. Our guides, Claire and Ruby are wonderful! They are not only great guides with great knowledge of everything New Zealand & beyond, they are also great fun to travel with. For me, a solo traveler, they are very attentive but also respect my personal space. I love the mix of food arrangements, from hotel restaurants, local restaurants, to lunch/dinner prepared by our guide, Ruby! I already miss Ruby's cooking! I will definitely be back on another Active Adventure trip!" - N. Siepman, Illinois, United States