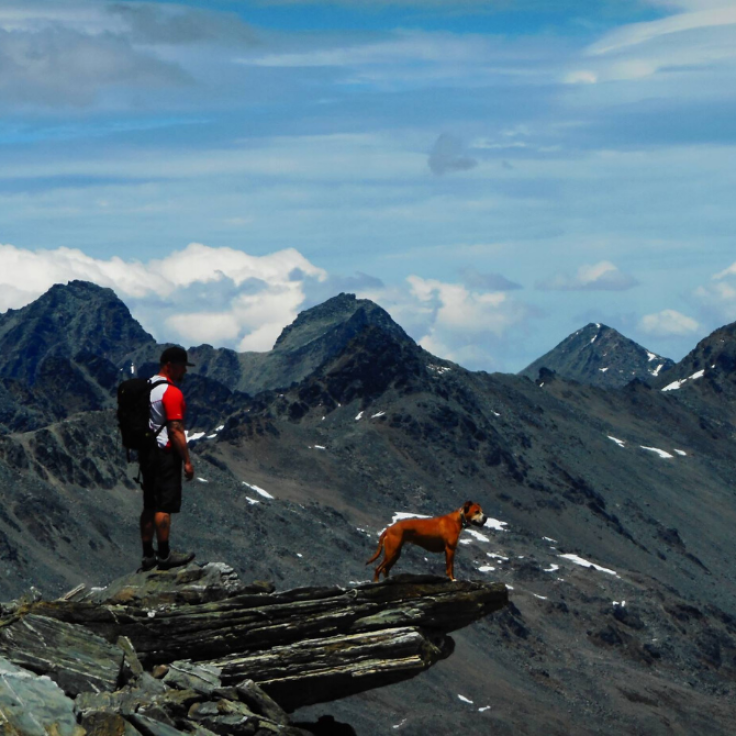 Here at Active Adventures, we consider ourselves pretty well-travelled and clued up when it comes to New Zealand's most breathtaking and unique locations.We asked the team at Active HQ to share their favourite places around the country to inspire you to start planning your next trip and back your own backyard. Check them out below!
Lee
One of my favourite places in NZ is the Mackenzie region. Why? I think the pic says it all - wow! What a special part of NZ, so much to see and so much to explore. It will literally take your breath away.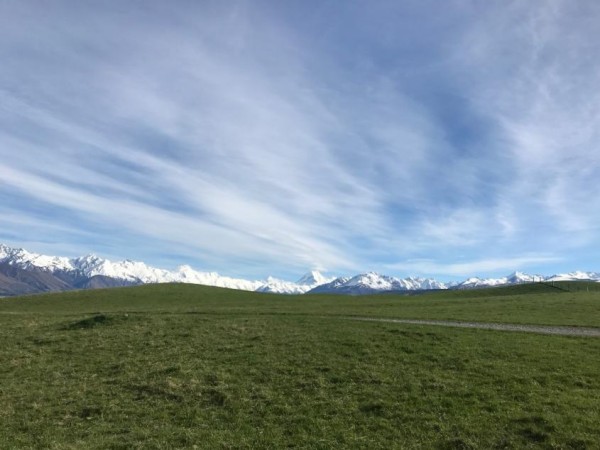 Paul
I have so many favourite spots in NZ! Here are a few.
Martin's Bay, Fiordland West Coast: Because it is pristine wilderness with access by boat, plane, or foot. Plenty of wildlife, raw, dramatic scenery with a lot of interesting history.
Doubtful Sound: Because going somewhere remote like this, but having the luxury of the Navigator Boat is a great combination.
Lake Ohau: Because I have so many great memories from this place and it's a laid back 'Kiwi' vibe that has never become overly commercialised
Queenstown: Because it's always beautiful!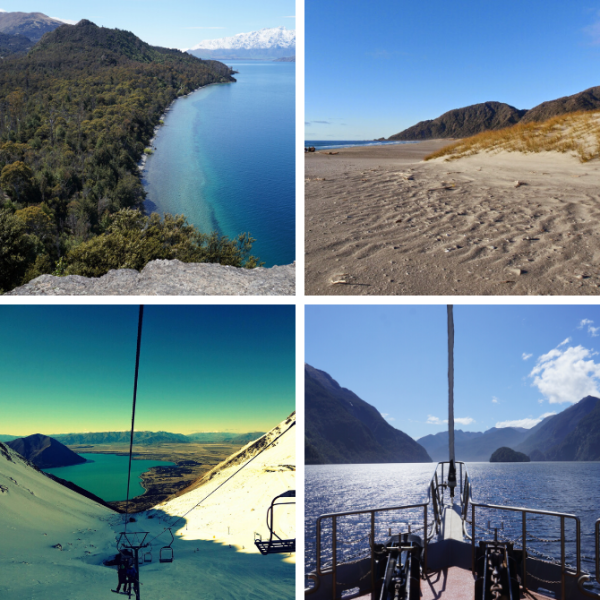 Jackie
My favourite area would have to be Mackenzie district. Love that whole place. The canals for fishing, the mountains for climbing and the merino sheep farms.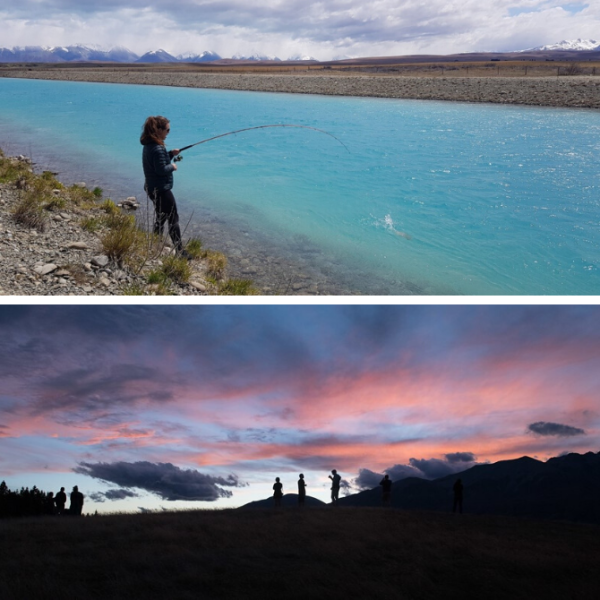 Wendy
We've done a lot of travelling overseas…but now that we live in the South, one of our favourite places back up north has to be Bethells Beach just north of Auckland. Black sand beach, huge sand dunes for sliding down on boogie boards, and an amazing lake with very warm water because of the black volcanic sand. Plus, gorgeous walking, waterfalls, and we had the most amazing private glamping experience on a farm there for my birthday last year. Truly memorable!
Hannah
One of my favourite spots is Ohau.
I love it for it's remoteness and small community vibes. We do an annual girls trip there each year during the ski season and they have numerous nights at the Ohau lodge – Scottish night/Irish night etc. These evenings happen once a year and everyone dresses up and has a big sit down dinner with lots of booze. People come from all over the country and the next day everyone gets up and cures their hangover with fresh air in the mountains.
The ski fields in the area (or clubbies as they are known) are some of the most unique fields in the world as they are so small and out of the way that they are rarely busy and you feel like you have them all to yourself. There are numerous clubbies all within an hours drive and each with their own unique feel.
There are also many hikes in the area and mountains you can climb on days off and part of the Alps to Ocean passes through nearby the village.
It's truly remote. No shops etc.
A true escape and a wonderful place to hunker down with good mates. (also great in the summer for those who love boating etc as lots of Lakes nearby to get out onto).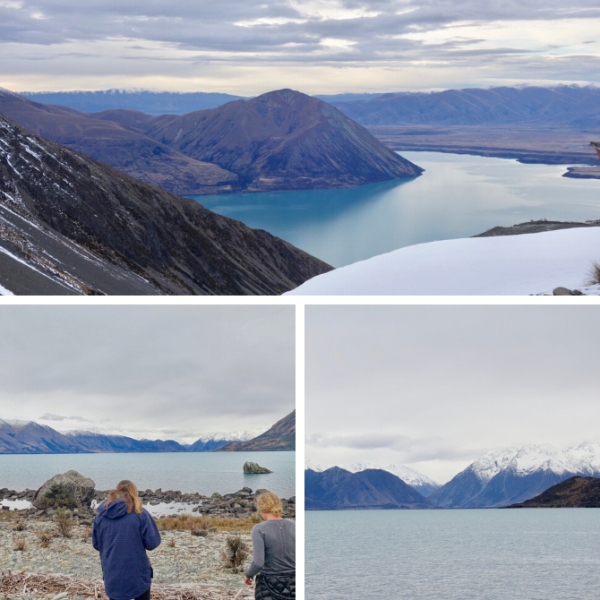 Sally
My favourite place in NZ is Queenstown!
It's easy to see why, during this time in lockdown I have looked out of the window every day and thought how blessed we are to be locked down in paradise!
This photo was on Christmas Day a few years ago, we hiked the 'Queens Chain' a precarious track around the front face of single cone at Remarkables.
It involved some scrambling on loose scree, with sheer drop-offs then a couple of hours navigating a boulder field (quite difficult for my poor dog!!). Then we arrived at a pristine tarn which was a great opportunity to chill the bottle of prosecco I had carried with me the whole way and go for a refreshing but freezing swim.
Definitely a memorable Christmas Day.
Lynette
I've basically come to the realisation that my favourite place is anywhere hiking, tramping, biking, skiing or kayaking, and it's either in the mountains or at the beach, and hanging out with my besties and family. Here are a few of my favourites - Lake Harris on Routeburn Track, Gertrude Saddle looking into Milford Sound and the lookout above Aspiring Hut, looking out towards Mount Aspiring.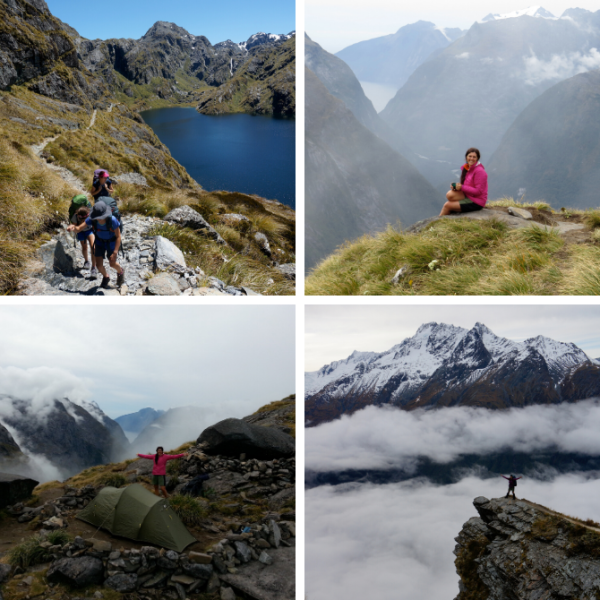 Sabrina
Welcome Flat Hut on the Copland Track (West Coast) - My favourite winter oasis, with its warm natural hot spring, and always welcoming warden. Quite busy in summer, you can have the hut to yourself in winter, and it's so much better with the snow-capped mountains!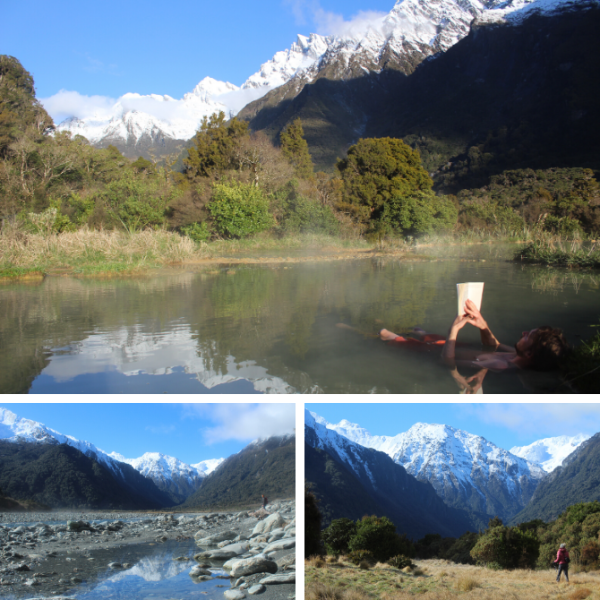 Evie
My favourite place is Ohakune and the surrounding areas. While most people head here for the winter, I love it in the summer. There are beautiful camping spots, day walks and swimming holes to enjoy, plus hardly any people!