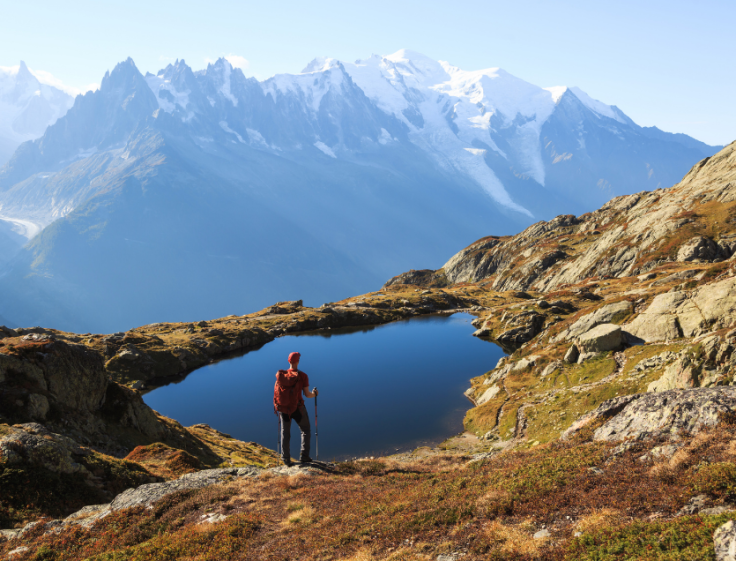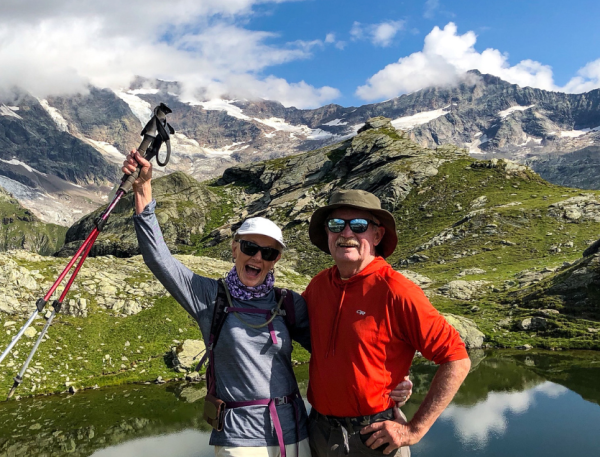 It's no secret that since March of 2020, the travel industry has been turned on its head. No longer can you hop on a plane without a worry in the world, packing only your passport and hiking boots. Now, travel restrictions and border closures are common phrases in the travel world, and going about it on your own can be intimidating.
Behind the scenes, we've been working around the clock to ensure travel can be as stress-free as possible. Keeping a close eye on the ever-changing travel restrictions, keeping our finger on the pulse for new destinations safe to explore on our small group tours and ensuring all concerned travellers feel empowered to find their perfect trip.
Alongside our new merger, Austin Adventures, we're committed to you, our fabulous past and future travellers. Why travel with us? Well, we want you to feel confident your travel plans are in good hands, so we've put together a list of the top 5 reasons why small group adventure travel is the solution for safe travel, and we hope it inspires you to continue ticking off your bucket list dreams!
1) We have your back
Your health and safety is our number one priority, so we're following the most up to date guidelines on where we can take you to travel. We'll do our research, so you don't have to. We're also the perfect middle man, choosing accommodations, restaurants and activity providers who follow strict protocols. If a hotel or café isn't up to our standard, we'll find somewhere else, without guests having to worry about a thing. Having a plan B, C, D and so on means your travel plans will be seamless, no matter what the world throws our way.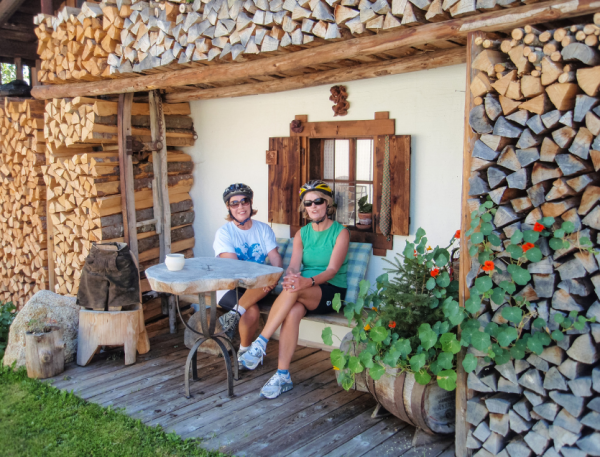 ''Absolutely fabulous trip, just as places are opening up post-Covid. I felt very comfortable with the regulations in place, especially since we were all vaccinated. The wildlife was better than I ever could have imagined, and the people were so friendly and welcoming. Pepo and Paolo were the very best guides!!!'' - Chris, from Utah, joined our 'Tortuga' Galapagos Land and Sea Adventure in April 2021
2) Our eyes and ears are on the ground
With staff located all around the world, including New Zealand, USA, Canada, Peru, the Netherlands and Nepal, we know exactly what's happening in each region. Trying to figure out travel restrictions from online sources can be a nightmare. By knowing the pulse of each country, we have a head start on any changes about to happen and the ins and outs of each country's restrictions.
''After two years of being cooped and limited, and at a SENIOR status(...), I rediscovered the beautiful skies in the mountains, the waterfalls, the pleasure of kayaking on a scenic lake, and the pleasure of having excellent guides who know, not just all the details of the sites, their detours and special vistas, but take you to the best local feed places at the end of a long and hard day. DO IT! You owe it to yourself.'' - Ami, from California, joined our 'Dolce Vita' Italian Lakes District Adventure in August 2021
3) We're seeking out the safest places to travel in 2021 and 2022
With our new merger, Austin Adventures, we have the resources to put together incredible trips at the snap of a finger. You can count on us to have our finger on the pulse, constantly seeking out new bucket list destinations and the best way to explore them. We've taken a deep dive into the most stunning landscapes of North America, Europe, South America and New Zealand, making sure you'll have new places to explore, no matter where in the world you call home.
'Thanks Covid! It took a pandemic for me to go see the incredible beauty that is in my own backyard in North America! Fantastic trip and amazing display of mother nature's artistry.'' - Ally, from Indiana, joined our Utah Mighty Five trip in September 2020
4) Keeping you well away from crowds
We've been finding the best places to explore well off the beaten path for over 60 combined years now. We're not interested in crowded cities or packed look-out spots. Instead, we seek out the hidden gems, many that only locals know about.
When hiking, it's natural to social distance as everyone is encouraged to go at their own pace. You'll be surrounded by nothing but fresh air and beautiful landscapes, perfect for letting go of the stresses from the past year. We have no doubt you'll leave your adventure feeling healthier and ready to conquer life's challenges.
''The greatest contributor to our wonderful experience was Pepo (guide). He's a walking knowledge bank, super fun and funny, and was extremely well organized. Being able to see the Galapagos through his eyes inspired us deeply. It was incredibly valuable to have him dedicated to our group throughout the entire itinerary.'' Joe, from Colorado, joined our 'Tortuga' Galapagos Land and Sea Adventure in April 2021
5) You have full flexibility
Ask anyone and they'll tell you stories of their cancelled travel plans and struggles sorting refunds. We want to take that burden entirely off your plate, which is why we crafted Active Adventures Assurance.
The ability to change your plans up to 30-days before departure means you can lock in your perfect date, then if you need to alter plans for any reason, simply give us a ring, and we'll help you pick a new date. Active Adventures Assurance also includes:
Lifetime deposit - as long as you let us know at least 60 days before your trip is set to go out, we'll move your full deposit at no charge. Plus, you can change your dates as many times as you'd like; there's no limit!
Change your trip - decide you'd prefer to travel to the Galapagos rather than Nepal? Easy!
Refund outside 60 days - if you can no longer join us, we'll refund your balance less deposit. No questions asked.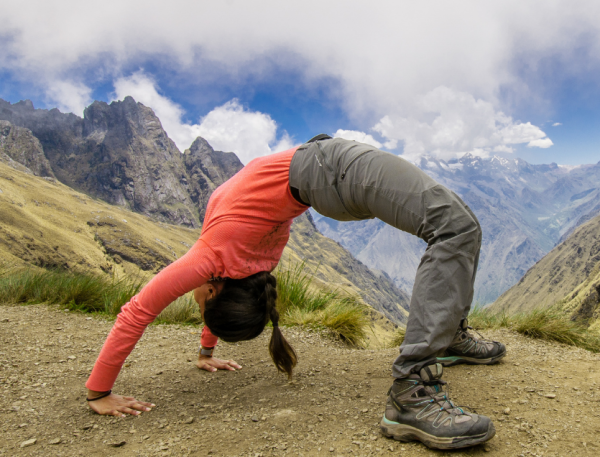 ''I originally planned to take one of the trips to Patagonia but had to change plans due to COVID closures. The Tortuga was offered as an alternative that could still be done in the spring. I cannot thank you enough for giving me this unexpected opportunity. Sometimes the unexpected adventures turn out to be the best!'' - Barbara, from California, joined 'Tortuga' Galapagos Land and Sea Adventure in March 2021
So, what are you waiting for?
Near or far, mountains or sea, we have the perfect adventure for you. Leave your planning to the experts, leave your stresses at home and see the world like never before. If you're curious which trips we have on the road, check out our Active Adventures is Back on the Road blog or chat with one of our travel experts today.
We can't wait to see you on the trail!