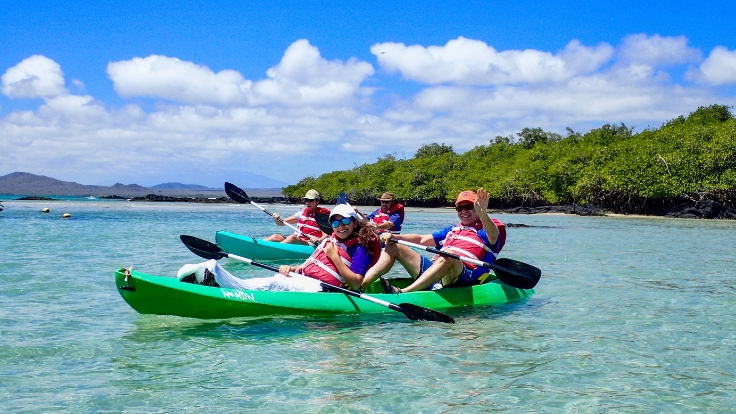 Looking for a better way to spend your winter instead of staying inside all season long binge-watching Netflix? No offense to the binge-watchers out there—it certainly has its time and place! But after awhile, don't you crave something a little more… adventurous?
Sure, you could travel to the beaches of the Caribbean, along with every other coworker in your office. Who wants to lay out on a cramped beach or wait in a long line for a cocktail?
Traveling just a little further south—south of the equator, in fact, takes you to a continent basking in the warm, golden rays of the sun, but also filled with many natural phenomena just waiting to be explored. This place is full of magnificent mountains, wondrous waterfalls, and amusing animals. Don't believe it? Here are seven reasons why South America in winter is a bucket list destination.
1. Escape from the bitter cold of North America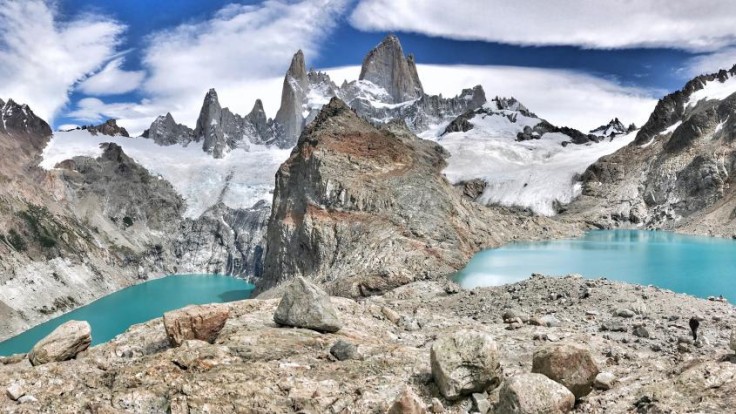 While those wallowing in winter in the Northern Hemisphere are freezing, South Americans at or below the equator are enjoying warm weather conditions.
Ecuador, while partially in the Northern Hemisphere, straddles the equator, giving the whole country a tropical climate year-round. It's particularly pleasurable January through May, most of which are cool months for Europe and North America.
Just below Ecuador is Peru, known for its mountains, lakes, and Machu Picchu. November through April is considered the "wet season," but that doesn't mean it's a bad time to visit. On the contrary, during these months the trails are much quieter—better to enjoy your scenic surroundings. Conservation work takes place on the Inca Trail during the month of February, but it is still possible to reach Machu Picchu and explore the magic of the ancient site.
Patagonia (made up of Argentina and Chile) is at the base of South America. Here the climate is more temperate during the Southern Hemisphere's summer months, perfect for hiking Chile's Andes Mountains or kayaking across Argentina's many lakes and rivers. Peak traveling season for Patagonia is January-March, but if you want to avoid the crowds while still escaping the cold, consider visiting during November or December.
2. Galapagos Islands - Swap skiing for snorkeling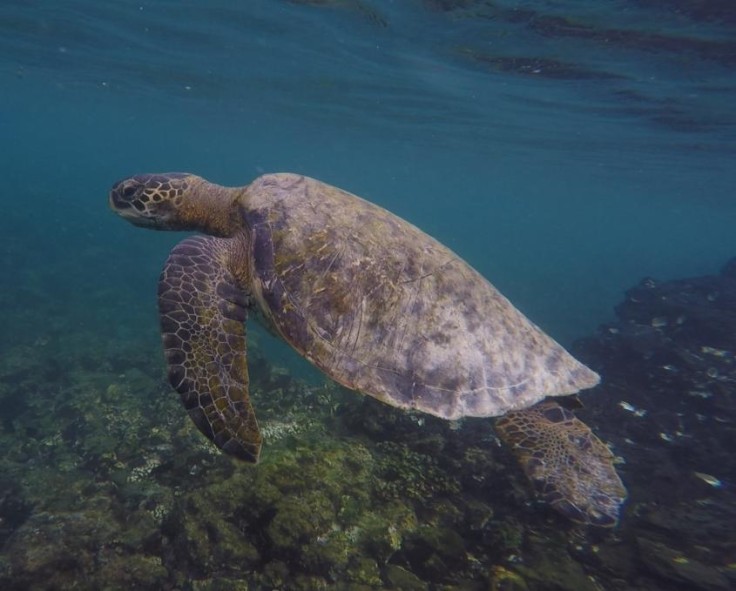 You've heard of the Galapagos Islands, right? They make up an archipelago just off the coast of Ecuador famous for century-old tortoises and Charles Darwin's On the Origin of Species.
But these islands are more than just pieces of land in the Pacific Ocean—they are teeming with life, both flora and fauna. Want to know an amazing way to see all that these islands have to offer? Climb on a bike! Starting at the top of San Cristobal's highest point, cycle your way down from the highland cloud forest that covers the top of the island to La Loberia, a beach home to a large sea lion colony and nursery.
Ready to get up close and personal with the cute and cuddly creatures as well as other marine life? Snorkel or scuba dive around Isla Lobos and watch the sea lions catch a meal. Afterwards, cruise to Kicker Rock to swim some more with turtles, tropical fish, and maybe even some sharks at the remains of an underwater volcano.
Want to see a volcano on land? Try hiking Sierra Negra Volcano, which rises nearly a mile above the ocean. As you ascend, the vegetation changes before your eyes from full flora to a barren lunar-like landscape. Its caldera is one of the largest in the world—seven miles wide! Bird enthusiasts will appreciate the opportunity to see Galapagos hawks, short-eared owls, finches, and flycatchers in this region.
These are just some highlights of the many ways to explore the Galapagos Islands. Enjoy a once-in-a-lifetime trip island-hopping, something that only a handful of people will ever have the chance to do.
3. Peru - Explore mountain ranges without snow and ice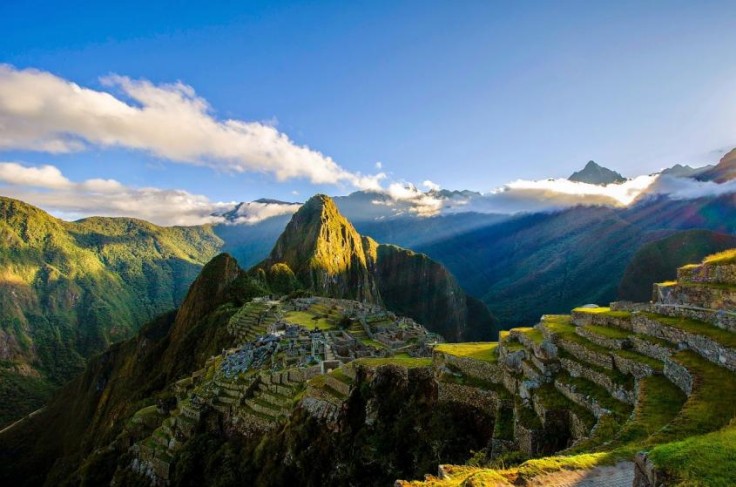 Sure, you will see some snow-capped mountains while hiking in Peru, but thankfully the snow stops at approximately 4,500 meters in mountain ranges close to the equator, allowing for exceptional exploration! Start your journey in the ancient Incan city of Cuzco (not to be confused with a certain grooving emperor!) in the Andes Mountains. Make your way to Sacsayhuamán (meaning House of the Sun) fortress, an awe-inspiring archaeological site that represents a set of jaguar's teeth. Each massive "tooth" is perfectly fitted and can weight up to 130 tons.
If the idea of exploring Sacsayhuamán is enticing, just wait until you hike to Machu Picchu. This centuries-old Incan city is mind-blowingly advanced for its age. How and why did they build the tall walls and carve the magnificent terraces and ramps? It's a mystery we'll probably never know the answer to, but part of the fun when exploring this UNESCO World Heritage Site.
Can't imagine going all the way to South America without seeing the Amazon rainforest? Well, forest fans—rejoice! The Amazon Jungle extends into Peru, providing perfect wildlife viewing for any adventurer. Motorized canoes glide you down the Tambopata River, one of the many headwaters of the Amazon River, into the forest basin. Tropical birds like the macaw fly overhead through the canopy as howler monkeys fill the air with their call. The diverse flora includes many medicinal plants. There truly is no place like it anywhere else on earth.
Finally, it wouldn't be a visit to Peru without kayaking on Lake Titicaca, the largest lake in South America and the highest in the world that is still navigable. The lake's color is a deep blue unlike any water you'll have ever seen. Make your way across the immense body of water to Capachica Peninsula, then hug the shoreline, grazed by sheep and shadowed by ancient remnant agricultural terraces. For those seeking a more thrilling vacation, consider all that Peru has to offer.
4. You don't have to travel to Antarctica to hang with penguins
At the bottom of South America lies a completely different land than that of Ecuador or Peru. This is Patagonia, a vast area of land that starts in the plains of Argentina and moves to the mountains of Chile, finally reaching the edge of the world.
What's a better way to start your trip than with a visit to Magdalena Island, home not to humans, but to Magellanic penguins. Hike across the island, exploring all the nooks and crannies. Cameras are essential for this hike—you don't want to miss out on capturing the tuxedo-wearing bird and other wildlife!
Hiking continues for a special trek, the legendary four-day "W" hike! This journey inside Torres del Paine National Park takes you across granite peaks, snow-clad mountains, glacial lakes, and the thick Magellanic forest. On the first day of your hike, you'll come across the stunning Torres del Paine (that's 'Towers of Blue')—three monstrous mountain peaks rising to a height of 3,000 feet and thought to be the highest natural cliff faces in the world. These natural wonders are breathtaking.
After completing the "W Trek", give your legs a rest and let your arms do some work. Kayak across Grey Lake, known for its grand glaciers and immense icebergs.
If cycling is more your speed, you're in luck, Argentina's landscape provides a better terrain for bikes. Ride through the valley basin of River de las Vueltas, viewing river vistas and waterfalls along the way.
5. Getting the kids back to nature!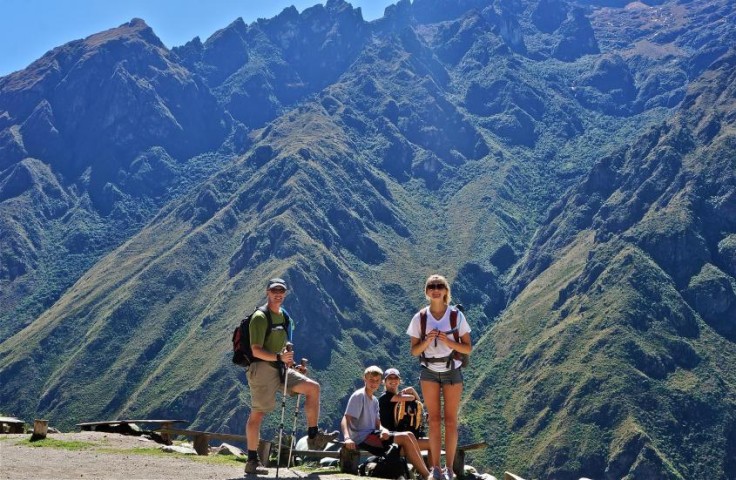 These days, it's more important than ever to get kids outdoors and spend time with their families. With all of the distractions in our lives—from technology to school work to work projects—it can be hard to find enough time to bond with our loved ones.
Want the chance to get away as a family? Embark on a family-friendly adventure to Peru! Together you'll journey through the Amazon rainforest with some incredible wildlife viewing opportunities. You might spot a capybara, or macaws perched atop the river banks or hear the howls of troops of howler monkeys from the tropical forest canopies above. Hike to Las Salineras and learn about salt production, and explore the ancient Incan cities of Cuzco and Machu Picchu.
What could be better than a vacation that gets the kids active, and also educates them? Not to mention, it's a ton of fun!
6. Heat up at Ecuador's volcanoes and hot springs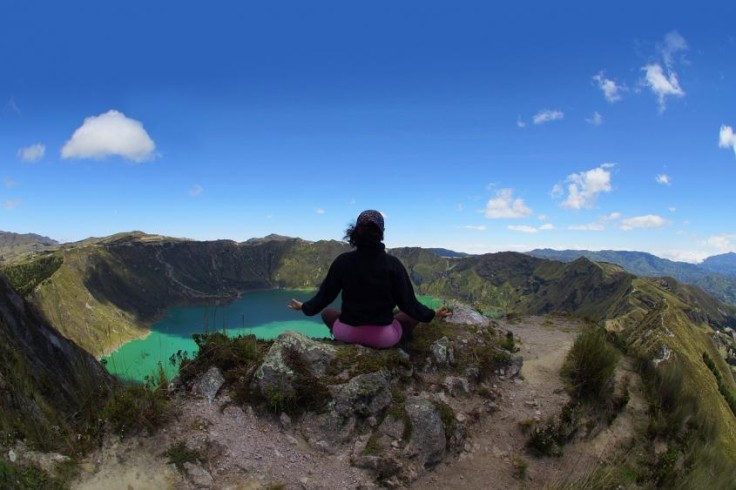 Maybe you like the idea of adding some rest and relaxation into your adventurous trip? Ecuador is the place for you.
Begin your trip at a ranch on Cotopaxi, learning about Ecuadorian farm life. Try your hand at milking cows, take in the serene scenery surrounding the ranch, or just curl up with a good book that you've been meaning to read.
The next day, pick up the pace as you cycle down Cotopaxi, which, by the way, happens to also be a volcano. The views on your way down are unparalleled—the Valley of Volcanoes provides vistas unlike anything you've ever seen.
Ready for a hike? After traveling into the heart of Ecuador's rainforest, you'll find yourself hiking through waterfalls, making your way to the Papallacta highlands and cooling yourself off at the same time. At the end of your day, soak in a steaming hot spring that is right outside your lodging for the night.
At the end of your trip, fly out of Quito, the capital city of Ecuador. But before you leave, consider enjoying some free time in this historical mountain city.
7. Biking in the sunshine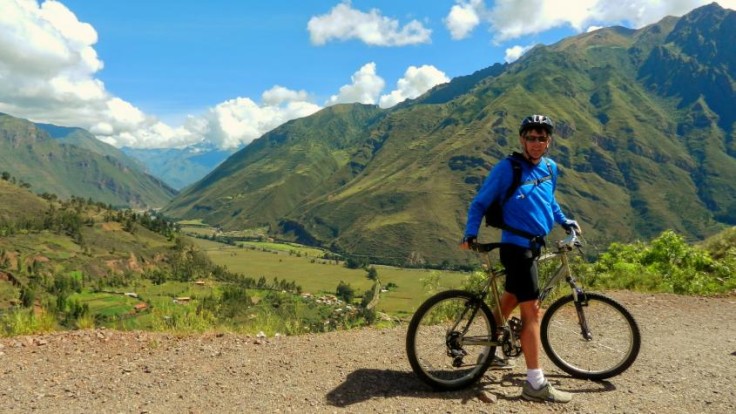 Want the best of both Peru and Ecuador? You got it! Enjoy seeing highlights from both countries as well as island-hopping around the Galapagos Islands.
An important part of any trip abroad is to take in the culture around you. One of the best ways to get up close and personal with the locals is via bike. While in Peru, cycle through the Sacred Valley of the Incas, the once great civilization of the Andes Mountains before they were conquered by the Spanish. Speaking of the Andes, did you know they stretch all the way from Venezuela to Chile, making them the longest mountain chain on land?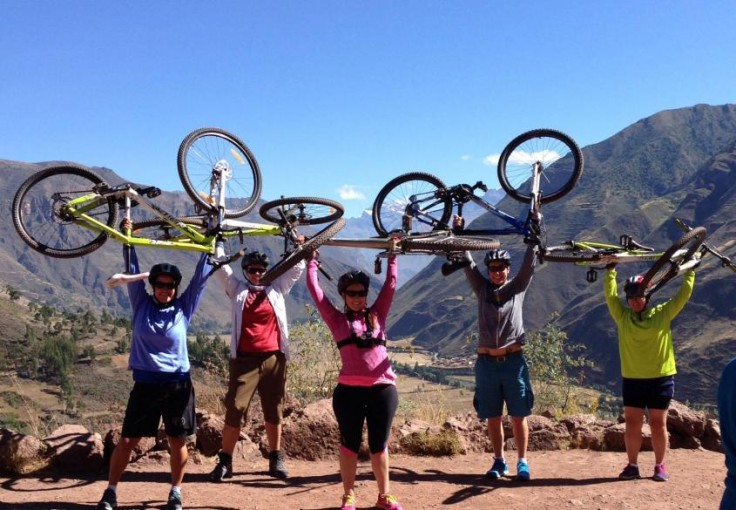 On your cycling excursion, ride through breathtaking scenery, dotted with local villages and surrounded by the massive, green slopes of the Andes. Finish your ride at the small town of Pisac, a typical Peruvian village. A must-see is the colorful Mercado Artesanal, a fresh market full of local fruits and vegetables.
Finish your time in Peru with visits to Machu Picchu and Cuzco before departing for Ecuador. The Galapagos Islands are just a plane ride away and will enthrall you with their lush vegetation, diverse marine life, and peculiar land animals.
Ready to check out these bucket list destinations for yourself? Look no further than our South America adventure tours here!