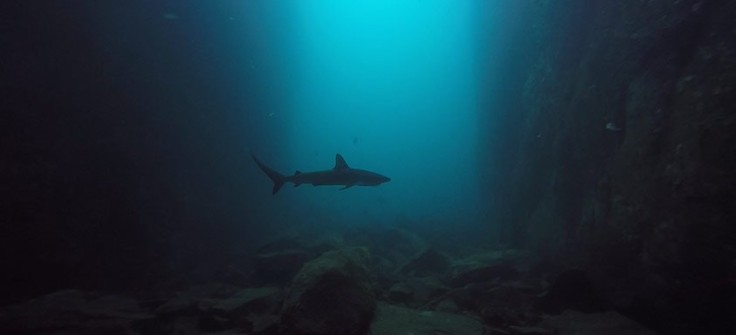 The Galapagos Islands is an internationally renowned diving destination home to a staggering array of marine life, nearly 20 percent of which is found nowhere else on earth. On our Galapagos Adventures there's the option to dive, for those who are experienced with drift diving, and there's snorkelling available for everyone. The water with its deep and mesmerising blue colour, unique to the Galapagos, will leave a stamp on your memory!

Dive with turtles, manta ray, sharks and marine iguanas
At certain spots that we visit, such as Kicker Rock, it's common to see hammerhead sharks and Galapagos reef sharks – but don't worry, they just cruise on past and they're not aggressive at all. Just floating through the passage between the two sheer rock islands is an experience you'll never forget. If you dive at this spot you'll descend about 60 feet between the two rocks. The water at the bottom is cool and clear and you can expect to see a variety of wrasses, starfish, surgeonfish and angelfish.
Drift dives are common in the Galapagos Islands due to the ocean currents that intersect in this part of the Pacific Ocean (the cooler Humbolt Current brings rich nutrients from the south, which is why the marine life in this part of the Pacific is so proliferating). These currents characterise the diving here and it's common to encounter descending currents, with safety stops in blue water and no reference points. This is why we ask that you've completed at least ten open water dives if you're keen to dive on our trips.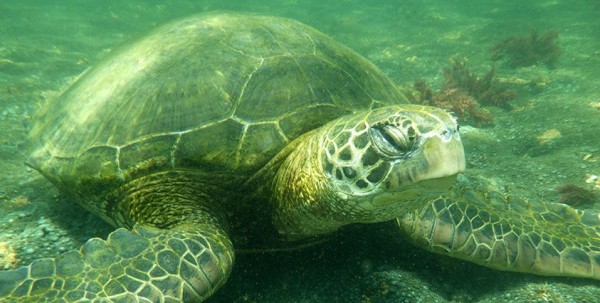 Some of the other species you're likely to encounter include seals, turtles, marine iguanas and manta ray and if you're lucky you may see the odd whale or pod of dolphins as we journey between the diving and snorkelling spots.