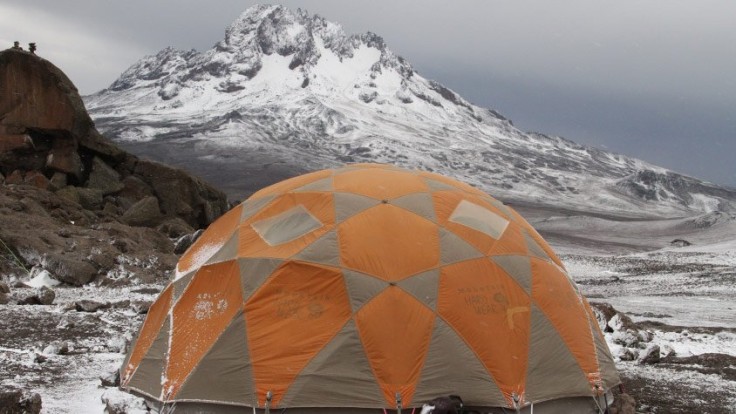 This really is one for the bucket list, so you'll want all your bases covered before you go! Here is everything you need to know about preparing for your trek and reaching the summit of Mount Kilimanjaro.
Best time to climb Kilimanjaro
It's possible to trek Kilimanjaro year-round, but with some pretty chilly months and the possibility of heaps of snow on the summit, it pays to do your research!
Optimal time: June - October
These are the best months to climb! During this time, the temperatures are the most pleasant, snowfall is unlikely and the conditions will increase your chances of reaching the summit.
January-March
It's possible to climb Mount Kilimanjaro during these months and it's quieter than later in the year. However, it's a lot colder and there's a good chance there will be snow on the summit.
March, April, and November
These are the wettest months on the mountain, climbing during this time is not recommended.
Kilimanjaro climbing routes
The Lemosho Route - 8 days
The Lemosho route is one of the most scenic on the mountain. The views are incredible, you avoid the crowds and it is great for acclimatising as it's one of the longer routes. 90% of the people that opt for this reach the summit, which is the highest success rate on Kilimanjaro.
It approaches the mountain from the west and then joins with another route (the Machame route). The first two days are through remote forest and here you'll have a good chance of seeing some of the wildlife in the area. The length, start point, and remoteness of this track does make it more expensive than other routes, but with the success rate of people reaching the summit so high, it makes it all worthwhile.
The Marangu Route – 5/6 days
This one is also known as the 'coco-cola route' due to the little huts you can buy treats from and it being so popular with tourists! It is the only climbing route that uses the same path up and down which adds to how crowded it is. It's also known as the 'easy' route, which can mean a lot of unprepared hikers on the path. It does boast a comfortable walking track with a steady and gradual slope and it's the only route that offers hut accommodation. One problem is that it's often climbed quickly which means people are left with minimal time to acclimatize and many have to turn around before reaching the summit - less than 50% make it.
The Machame Route – 6/7 days
Also known as the 'whiskey route' because its tougher than the 'coca-cola route' (the Marangu Route). And true to its nickname, it follows a steeper route with lots of ups and downs. You have to camp the entire way (watch out for budget companies because of this). Considered one of the most scenic routes on the mountain it is also now the most popular. Roughly 75% of those that choose this option make it to the crater rim and 60% to the summit.
The Rongai Route – 6-7 days
It's the only route that approaches the summit from the North, which makes it a little more expensive than others, but less crowded. It has been described as less scenic, but that's arguably only to begin with, the later days in the hike are most definitely scenic! It's also possible to see wildlife on this trek (like on the Lemosho). It's a steady climb with no sudden ups and downs and with a good operator, you have an 85% chance of reaching the crater rim and a 75% chance of reaching the summit.
The Shira Route – 7-8 days
The Shira route approaches from the west and then joins up with the Machame route. It can be done in 6 days but most operators offer a longer version, and the better ones stagger it perfectly so that you avoid the heavy camp traffic from the Machame route. You have the option here to miss the first day of hiking and take a 4WD up instead, you should be wary though, you'll jump 3500m quickly without time to properly acclimatise.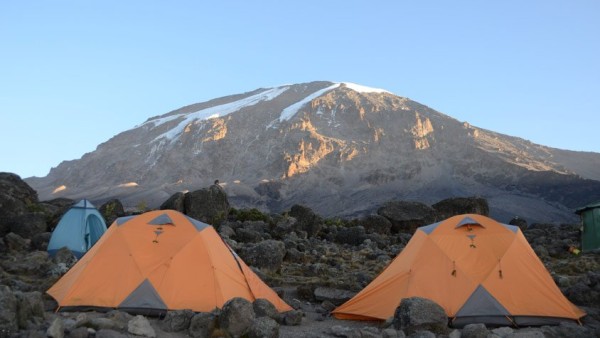 What to pack for Kilimanjaro
You won't be able to bring your whole wardrobe to Kilimanjaro, so you'll need to pack carefully! Each operator differs, but on our trip, you'll be able to bring 20 kilograms (44 pounds) in a 50-litre duffel bag (which we'll give to you the night before) as well as your day-pack. A team of porters will help carry this up and down the mountain too!
In general, the best way to pack is to have a layered clothing system - this way you're prepared no matter what the weather as it can change quite considerably throughout the day. You should opt for clothes made from the quick-drying, "breathable" fabrics. There are a wide variety of these types of clothes available at outdoor stores such as REI (Recreational Equipment Incorporated). Brands such as Marmot, Patagonia and North Face are quite popular, although some "no-name" brands can be just as good and more economical.
For the cooler temperatures, you should bring along thermal underwear - these are worn under your pants and t-shirts for an extra layer of warmth. On top, wear sweaters made from fleece or wool - again because they keep you warm even when you are wet. Finish this off with a medium weight waterproof jacket and you're all set!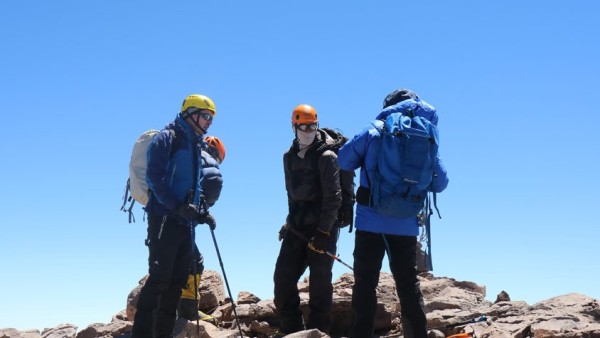 Guided Treks on Kilimanjaro
You must trek Kilimanjaro with a guide, it's not possible to do it alone, and you probably wouldn't want to! You'll be accompanied by a registered and licensed guide as well as a crew of porters on the mountain. There is also a hefty park entrance fee for the trek, so if you're considering traveling with a budget provider, please be aware that in order to cut corners on cost, it's likely they're not paying their staff a fair wage! It might also mean that you'll have a smaller support crew and have to carry more than others you'll see on the mountain. All of this can impact your chance of reaching the summit.
While you may be stuck for time, choosing a route that is longer, will be more beneficial. The percentage of people that reach the summit on longer tours are much higher than those on the shorter tours, so consider everything before you book and do your research!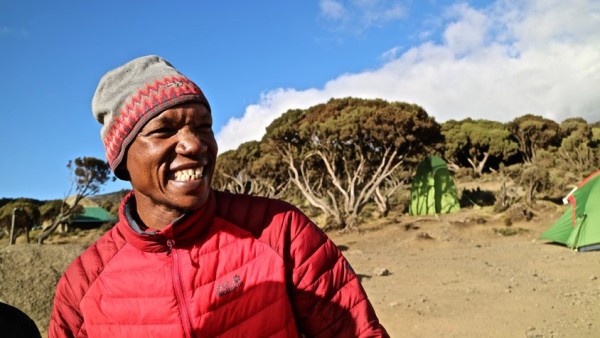 How fit do I need to be to climb Kilimanjaro?
This short answer - pretty fit!
The difficulty with altitude is that even the fittest person in the group can suffer with it the most, our bodies all react differently. However, you will still need a decent level of fitness to complete the trek, so it pays to take your preparation seriously. Check out our comprehensive fitness guide, you'll find some exercises to help you prepare and some tips on acclimatising.
If you have more questions, get in touch with our travel gurus, or head to our Tanzania tours page! They'll be able to help you with any worries that you may have.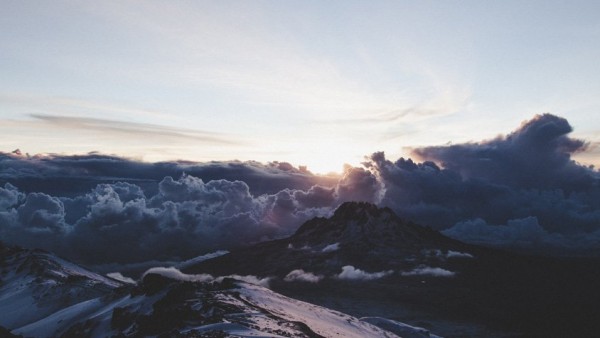 Testimonial
Listen to our guest Damon chatting about his Kilimanjaro experience on the Active Travel Adventures podcast.