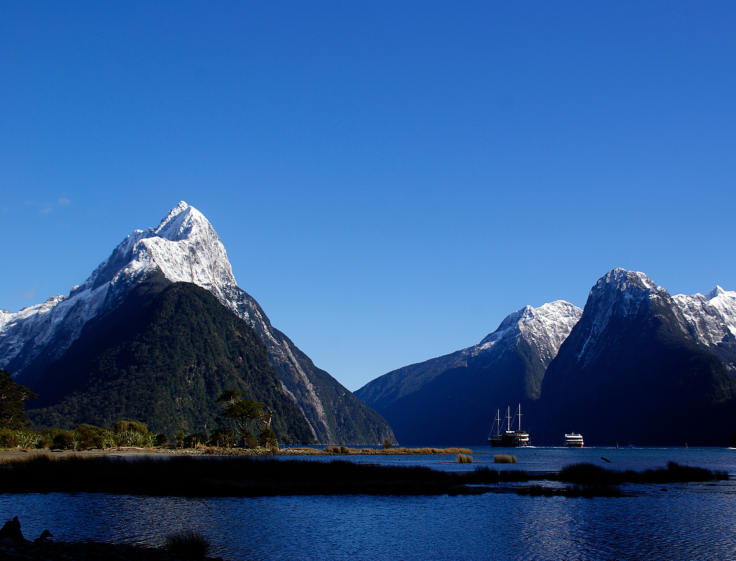 With names of ski fields like The Remarkables, you can see why the South Island of New Zealand is renowned for its winter activities. And don't get us wrong, cutting through fresh powder as the sun rises behind the Southern Alps is an experience well worth ticking off.
However, we're here to let you in on a little secret. Just below the snowline, on a beautiful winter's day, you can see New Zealand in its most magnificent form – with its winter coat on. Mild temperatures, peaceful landscapes and quiet backcountry trails provide the perfect opportunity to see highlights without the crowds and in a way very few visitors will ever experience. We're often getting asked when is the best time to visit New Zealand, and even if each season has its merits, winter holds a particular place in our heart.
If you're planning to explore New Zealand during the winter months, we urge you to bring along a pair of hiking boots and experience for yourself what the locals do when they're not on the ski fields.
Need some convincing? Check out below our Top 5 Reasons New Zealand Winter Isn't All About the Skiing.
1) Take in a Doubtful or Milford Sound Winter Cruise, to see Fiordland in all its glory
No matter the time of the year, Fiordland is incredible. It's a place where nature is in power, the weather is the ruler and guests are left to be awe-struck by the raw and untouched beauty. Summer days bring endless vistas and rainy mornings provide thousands of waterfalls rushing down staggering cliffs.
However, during winter, Milford Sound and Doubtful Sound show off their full glory. Snow-capped mountains give depth to the crevassed rock formations. Bird calls bounce off the perfectly calm water, and seals warm-up on sunbathed rocks. With hardly another boat in sight, it's easy to see why visitors are left silent and humbled by this natural wonder. Drifting under the towering cliffs in a kayak will be a memory you'll never forget.
2)Feel truly off the grid with quiet trails and empty backcountry huts for the perfect multi-day hike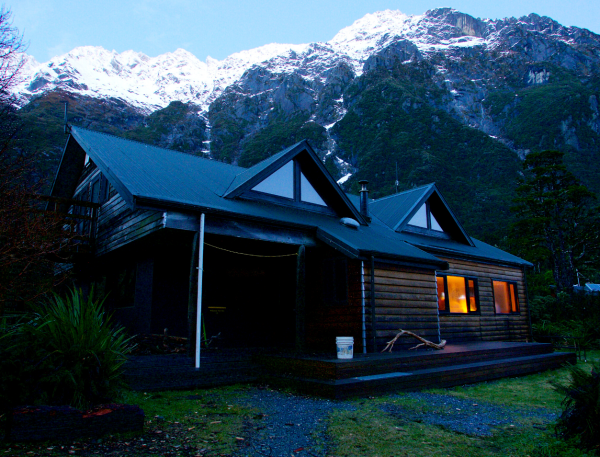 There's something about long hikes heading nowhere in particular that allow you to destress and simply enjoy your surroundings - no cell service, no errands to run and no worrying about what others around you are doing. The one thing that can spoil this is a trail full of other keen hikers.
Of course, sharing is caring, and you'll never really find crowds in New Zealand. However, when you're the only ones around for miles, life's little worries all seem to vanish. With all the tourists and locals out skiing, you'll suddenly have the otherwise busy trails to yourself. A unique feeling of peaceful exploration will wash over you, knowing you're one of the few who've ventured out into the backcountry during the winter months. We know it's not always easy to explore new trails off-season in a foreign country: that's why we're here! If hiking to a remote hut with natural hot springs surrounded by snow-capped mountains sounds like you, then have a look at our Winter Rimu Adventure.
3) Enjoy endless bluebird days perfect for winter hiking in the South Island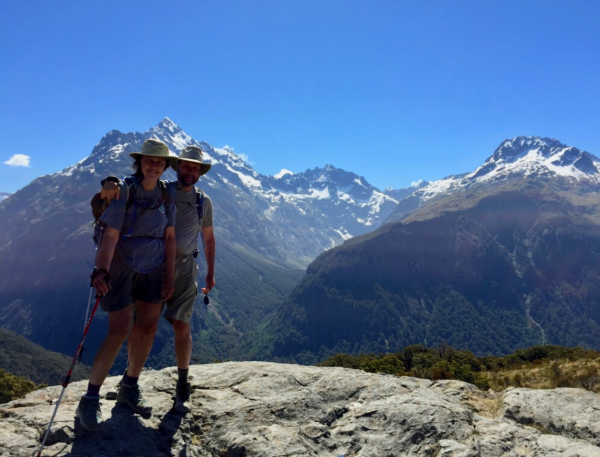 Contrary to what many believe, winter in New Zealand is quite mild. Temperatures hardly stick below zero, and during the day, you'll be pleasantly hiking in 10 -15 degree (Celsius) weather down on the plains.
It's always best to pack a few layers as you may start the day in a winter hat and a warm jacket, then by lunch, you'll be shedding those layers and basking in the warm sun. For many, it's the perfect temperature to enjoy long hikes without worrying about the hot summer sun draining your energy. Plus, with New Zealand winters known for their seemingly never-ending bluebird days, the white-capped mountains look extra brilliant next to the vivid blue skies.
4) Ponder the Milky Way while rejuvenating in natural hot pools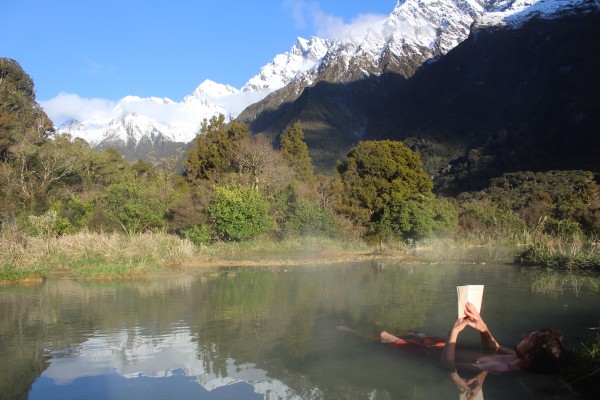 Soaking in natural hot pools under the vibrant milky way, miles from anywhere... Does life get better? The Copeland Track up to Welcome Flat Hut is a locals favourite in the summer months due to its rejuvenating natural hot pools located a minutes walk from the door. You'll often find families, groups of friends and solo hikers alike braving the heat of the pools in the heat of the summer.
Yet in winter, you'll often have Welcome Flat Hut and the hot pools to yourself. And did we mention how much better the hot pools feel when there's a dusting of snow on the ground and no sandflies around? Do note, as the Copeland Track is subject to alpine conditions, it's best to hike with experienced guides.
Or, if you'd prefer to stick to lower ground, a relaxing evening in the Tekapo Hot Springs overlooking the frosty Lake Tekapo is a great alternative option.
5) Experience the West Coast and Franz Josef Glacier in their truest form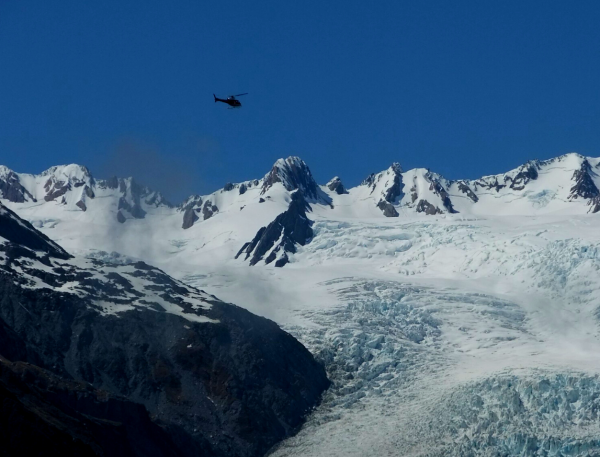 There are only two places in the world where glaciers meet temperate rainforest, and one of them is right here in New Zealand on the rugged West Coast. Franz Josef and Fox Glaciers are an astonishing display of Mother Nature's charm, placing powerful glaciers between dramatic mountains and the Tasman sea.
While you can visit Franz Josef and Fox Glaciers any time of the year, we reckon there's something inherently rewarding about visiting in winter. Not only do the glaciers shine extra bright with fresh layers of snow, but if you opt for a Heli-hike, ice caves are settled in and perfect for looking within. Plus, the backdrop of snow-covered mountains and blue skies will make every photo look professional.
I'm convinced! What now?
Ready to see what winter in New Zealand is all about? Check out our 14-day New Zealand Winter Adventure where you'll experience everything on this list and more!