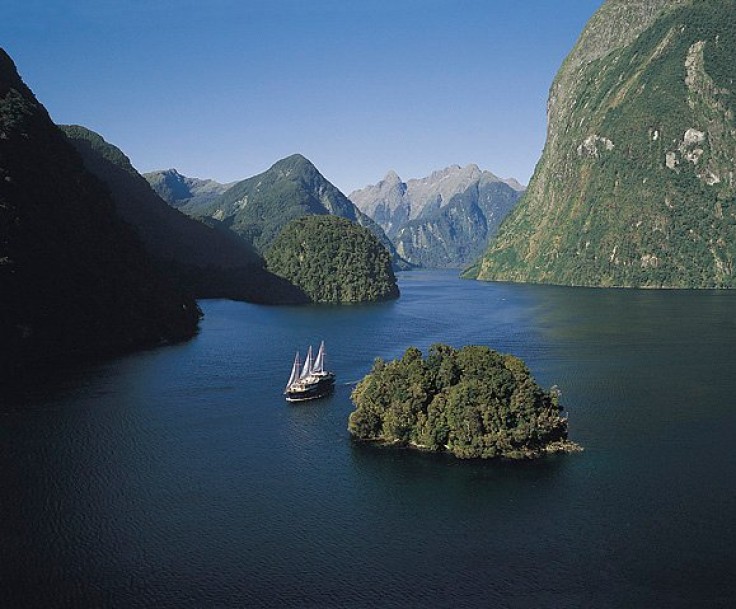 Doubtful Sound, like so many places, was discovered somewhat by accident. After completely missing Milford Sound as a potential retreat to calmer waters, Captain Cook ventured on down the southwest coast of New Zealand until he reached another sound, which he named 'Doubtful Harbor' because he doubted it was navigable under sail. He was concerned that if he made his way in, he might not make it back out again! It was later renamed Doubtful Sound by the sealers and whalers visiting the area.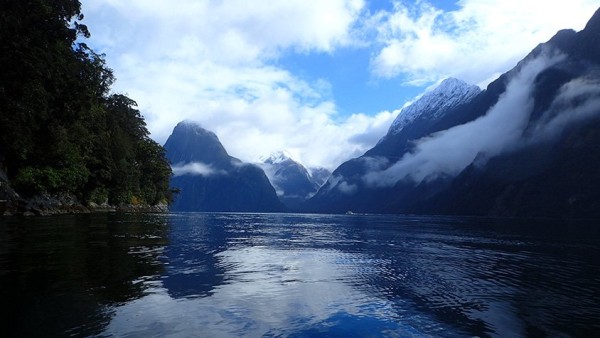 New Zealand's Deepest Fiord
Doubtful Sound, known as the "Sound of Silence", is about three times larger than Milford Sound and is the deepest of New Zealand's fiords at 421 metres (1,380 ft). It extends inland about 35kms from the Tasman Sea - that's a lot to explore – but heading out in a boat or a kayak is a great way to do so. Doubtful Sound is home to a range of native wildlife; the tui, bottle-nosed dolphins, little blue penguins, Fiordland crested penguins and you may even spot a Wapiti or red deer that has ventured down from the bush line.
How to Get to Doubtful Sound
The trip to Doubtful Sound is unique. It begins in Manapouri with a majestic boat journey across the lake to West Arm. Here you'll head over the Wilmot Pass (New Zealand's most expensive road in terms of cost/meter) by bus, dropping over the summit at 670 m(2,201ft) where you'll catch your first glimpse of one of New Zealand's most stunning landscapes before you descend back down to sea level at Deep Cove, the start of your trip into Doubtful Sound.
Doubtful Sound Cruise
One of the best ways to experience this area is to join one of the Doubtful Sound overnight cruise boats that depart from Deep Cove, which you can do on both our 'Manuka' trip and our 'Takahe' trip. The cruise will take you out in the evening to watch the sun go down from the deck and enjoy a wonderful meal on board. There's nothing quite like waking up to the absolute silence of Doubtful Sound in the early morning – it's calm, quiet and a long way from anywhere. Precipice Cove, where the boats generally anchor overnight, has to be one of the quietest places on earth. And you won't find any cruise liners in there either! It'll just be your boat and one or two others around at its busiest.
You could spend days or even weeks down here enjoying the outdoors – fishing, swimming, diving, sailing, hunting – you name it. In fact, our very own Matthew, who organises our New Zealand adventures, heads into Doubtful Sound every chance he gets to go diving and fishing. Their fishing trips produce a bounty of fresh sea food including blue cod, shellfish, groper and sometimes, with calm waters out in the Tasman Sea, albacore tuna.
Snorkeling and Diving in Doubtful Sound
The diving is like nowhere else on earth -- the rainwater that runs off the steep mountains produces a permanent fresh water layer that floats on the heavier salty sea water underneath. This layer of freshwater is darkened by the mountain soil, which makes it difficult for the sunlight to penetrate, meaning that the salty clear water underneath is home to many species that would usually only be found in the deepest, darkest ocean layers. The freshwater layer can vary in depth from 1 to 10 metres, so descending through the blurry dark water with your snorkel and mask can be daunting at first, but once you break through to the clear layer below, you'll come across an eerie seascape filled with black coral, an abundance of crayfish (New Zealand's version of lobster) scuttling over the rocky terrain and unusual creatures of the deep.