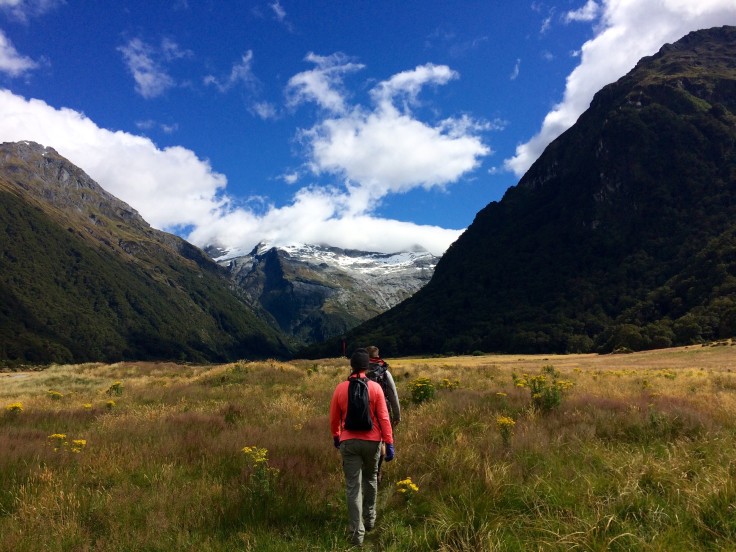 New Zealand (or Aotearoa as it's known in the Maori language) is an elongated group of islands in the Southwest Pacific. If there was one place on the planet you had to choose as a showcase for the wonders of the geological world, New Zealand would probably be it!
There are volcanoes, glaciers, active fault lines, sheer granite cliffs, geysers, limestone country, precious metals, great uplifted mountains and myriad rock types – and that doesn't even scratch the surface - no pun intended!
The North Island is where the Pacific Plate slid underneath the Indo-Australian Plate, resulting in the many volcanoes, geysers and hot springs. It's known for its gorgeous coastline and geothermal hotspots and you'll find incredible beaches in Northland, the Bay of Islands, and around the Coromandel Peninsula, while the central region of the island around Rotorua is known for the hot springs and bubbling mud pools that come with intense geothermal activity. In the island's south, you'll find volcanoes around Tongariro National Park. While both islands have beaches, the North Island has more of the traditional white-sand beaches that are perfect for swimming.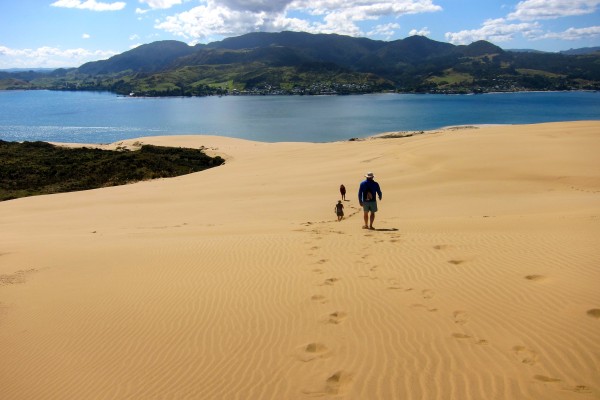 Generally, the North Island is warmer, as its northernmost regions are subtropical. Like in the far north you'll find the Bay of Islands, where seabirds and dolphins flit across clear teal waters, and secluded beaches are easily accessible. This subtropical zone is known as the "winterless north", which may be a little generous. With more islands and white-sand beaches, it's the ideal spot to go surfing or swimming, and scuba diving is much better than the cooler waters of the South Island.
You'll find the best wine in the second and third largest wine regions in the country, Hawke's Bay and Gisborne. Hawke's Bay is known for its red wines like Merlot and Cabernet Franc, while the area of Gisborne is known for whites like Chardonnay. The small port town of Mangonui is famous for its fish and chips, while Taupo is the only place in the country where you can enjoy geothermal-farmed prawns and other local delicacies. In Rotorua, you can deep-dive into Maori cultural traditions at the Tamaki Maori Village, while the Coromandel Peninsula will treat you to delicious fresh oysters.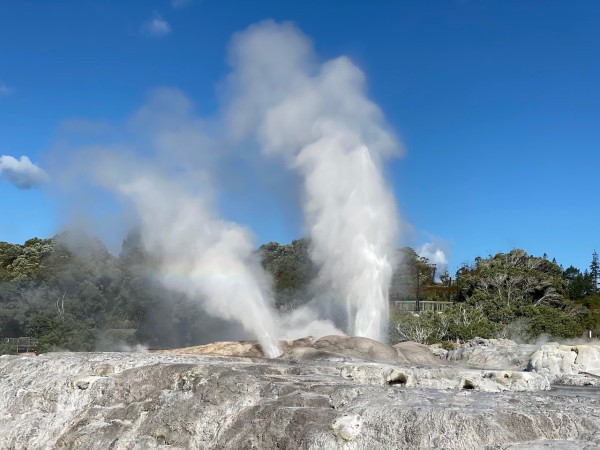 The vast majority of New Zealand's Maori people also reside in the North Island, and to really immerse yourself in Maori culture, head for Rotorua, where there are two key Maori experiences to be had. One is a cultural performance and traditional hangi dinner at Mitai Village; another important spot is Te Puia, home of the Maori Arts and Crafts Institute, where Maori guides will show you around the geyser-rich lands of their ancestors. You'll get to explore both of these on our Ultimate North Island Adventure!
The South Island is very different from the North Island. For starters it's larger than the North Island and generally considered more beautiful. It also has gorgeous coastline, though it's best known for the many mountains and fjords that define its inland. This is where you'll find the Southern Alps, which includes glaciers and the country's largest mountain, Aoraki Mount Cook. In the midst of the mountains, you'll find the fjords that culminate in Milford Sound and Mitre Peak, as well, in the island's north, you'll find several fascinating waterways like the Marlborough Sounds.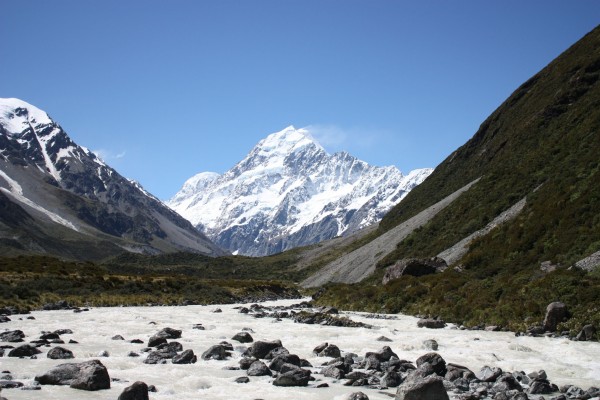 Temperatures are cooler on the South Island, with mountain regions obviously being the coolest. You can go skiing in the Southern Alps in winter, test your limits by ice climbing Aoraki/Mt. Cook or helicopter into Fox Glacier and Franz Josef Glacier and hike along their icy surfaces.
The South Island outdoes the North Island in terms of wine, mostly due to the country's largest wine region, Marlborough. Located near the Marlborough Sounds, this region has around 65 wineries producing some of the best Sauvignon Blanc you'll find anywhere in the world. Canterbury and the lake country around Queenstown also have plenty of wineries to explore and enjoy, although if you can only head to one winery during your trip, make sure it's in Marlborough!
Kaikoura is where to purchase the best freshly-cooked lobster or cray and of course, New Zealand is most famous for its sheep and lamb dishes, and you'll find no better spot to enjoy some Canterbury lamb than in Christchurch. As well, as far as oysters go, they don't get better than Bluff oysters in Southland!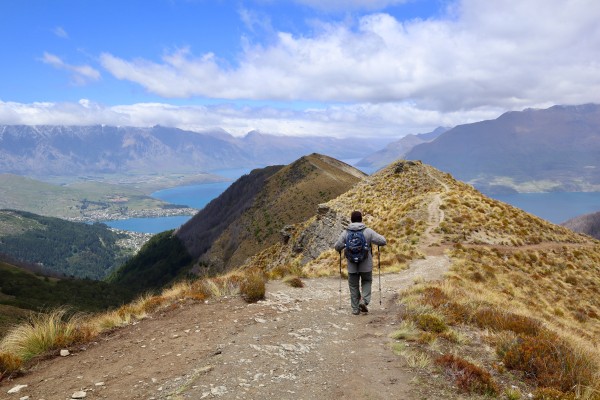 If you're in for an adventure, Queenstown really is the 'adventure capital of the world' where you can do all the "daredevil" things here, some of which will sound familiar, like skydiving, bungy jumping and zip-lining. There are of course plenty of other places on the South Island for these kind of things – and on the North Island for that matter – but Queenstown is unmissable, so you might as well get them out of your system there. Most of our South Island trips stop off for a day or two in Queenstown, so you'll be spoilt for choice on what to do!
Therefore if you want to explore a warmer climate with hot springs, mud pools, and white-sand beaches, explore Maori culture, venture through larger cities, and enjoy more cosmopolitan comforts, the North Island is for you. And if you want to venture through a more rugged landscape of mountains and fjords, enjoy world-class food and wine, and take activity of all manner of outdoor activities, head to the South Island.