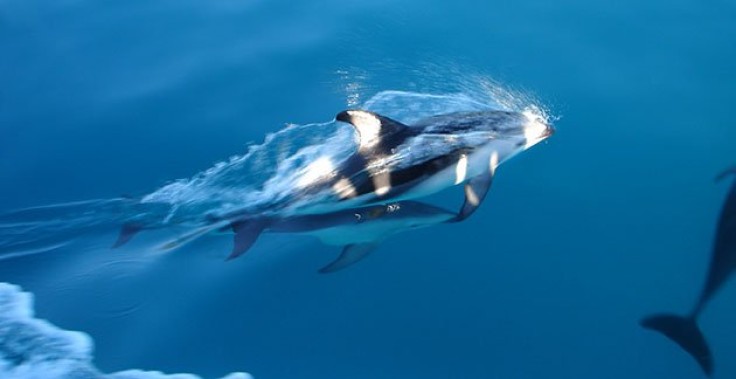 On the rugged east coast of New Zealand's South Island, the seaside settlement of Kaikoura is overlooked by majestic mountains, which are snow capped for many months of the year. The township is located on a rocky peninsula, protruding from lush farmland beneath the mountains. This unique combination of ocean and mountains never fails to leave visitors to Kaikoura in awe. In the waters off the Kaikoura peninsula, a complex marine system provides an abundantly rich habitat for marine mammals and seabirds, making Kaikoura an ideal place for getting 'close to nature' either on a snorkeling or whale watching trip.

History of Kaikoura
Wonderful local products can be seen in several galleries in and around the town, including gold gilding, pottery, paintings and prints, jewellery, wood turning, knitted garments and much more, or join the Art Trail starting at the Visitors Centre and see for yourself the artists at work in their own environment.
In Maori legend, Maui placed his foot on the Kaikoura peninsula to steady himself while he 'fished-up' the North Island. Archaeological remains indicate that Moa Hunters inhabited the peninsula 900 years ago.
The Maori name Kaikoura translates to 'meal of crayfish' (Kai = food, koura = crayfish), and it is crayfish for which the region has traditionally been famous. The area's abundant food sources attracted Maori settlement, and the remains of several pa sites can still seen on the peninsula to this day.
In 1770 Captain Cook first discovered the Kaikoura peninsula, believing it to be an island. The first shore whaling station was established in 1843, located near where Fyffe House still stands today. Other whaling stations soon followed, and at one stage the industry employed over one hundred men in the Kaikoura district alone. Whale numbers steadily declined after 1850 and the exportation of them became un-economic, leading whalers to turn to alternative means of existence, such as farming. Whaling continued sporadically until as recently as 1964 when the last of NZ' s whaling operations ceased.
In 1978, the Marine Mammal Protection Act was finally passed, providing total protection to New Zealand' s whales, dolphins and seals. Today Kaikoura lies in the Southern Hemisphere Whale Sanctuary.

If you're interested in exploring beautiful Kaikoura or would like to see Kaikoura on a map of the South Island, check out our 'Rimu' and 'Kiwi' itineraries.