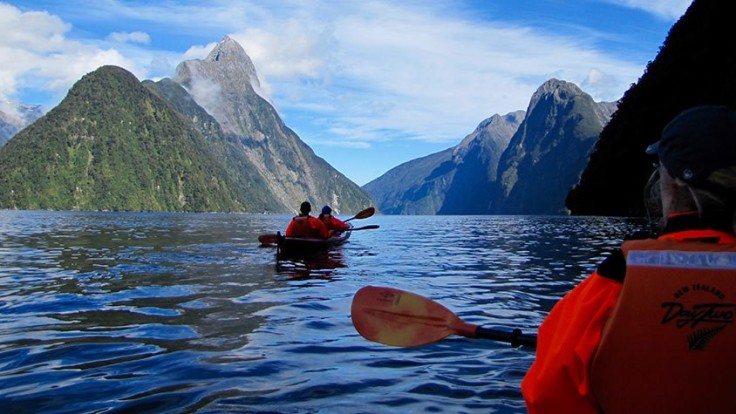 We do things a little differently here in New Zealand - only a small fraction of the creatures living here are human! Maybe it's our animal instincts that make us so exotic and unique. From the alpine terrain to the glacially-fed rivers, the golden sand dunes and enchanting rainforests - New Zealand will captivate all of your senses. Apart from the raw honesty and humility of the New Zealand people, what is so different about New Zealand compared to the rest of the world? Well here's 10 interesting facts for you!
Fact 1 – The Kiwi bird
Well firstly our namesake - the Kiwi. This little guy is one of our national treasures, and has been around for almost 70 million years. This flightless small bird which is the equivalent to the size of a domestic chicken, will lay eggs equivalent to up to 20% of their body weight - making it one of the largest in proportion to body size. If you're lucky enough to see the Okarito Kiwi, you'll normally find them in a small area on the West Coast. Kiwi birds however are nocturnal birds as they have pretty poor eyesight, so sighting them is rare! They use their extremely sensitive nose (their nostrils are right down on the end of their long beaks!), to sniff out any type of food. Sadly, only 68,000 remain in the wild and many sanctuaries are dedicated to help their population increase.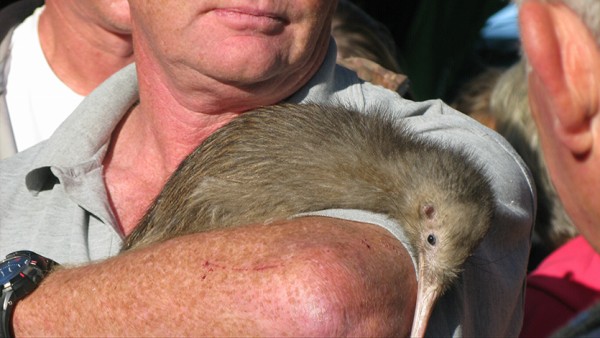 Kiwi bird in sanctuary


Fact 2 – Longest place name
At 85 letters "Taumatawhakatangihangaoauauotameteaturipukakapikimaungahoronukupo-kaiwhenuakitanatahu" is the longest place name found in any English speaking country. Roughly translating to "The place where Tamatea, the man with the big knees, who slid, climbed and swallowed mountains, known as the land-eater, played his nose flute to his loved ones". Locals simply call it Taumata Hill! This 305 metre high hill is situated south of Hawke's Bay on the North Island.
The sign with the longest place name in New Zealand!


Fact 3 – Golfers' paradise
While we're hanging out in Hawkes Bay, you should check out the famous Cape Kidnappers Golf Course. With its quirky bunkers and greens, the rustic club house is a great place to stop by and admire the cliff top views. While Kiwis are passionate about rugby, golf is the sport played by the most kiwis. With our world class landscapes perfectly suited to golf courses, it's no wonder there are more golf courses in New Zealand per capita than anywhere else in the world! There's even a golf hole at the top of Cecil Peak in Queenstown that can only be accessed by helicopter...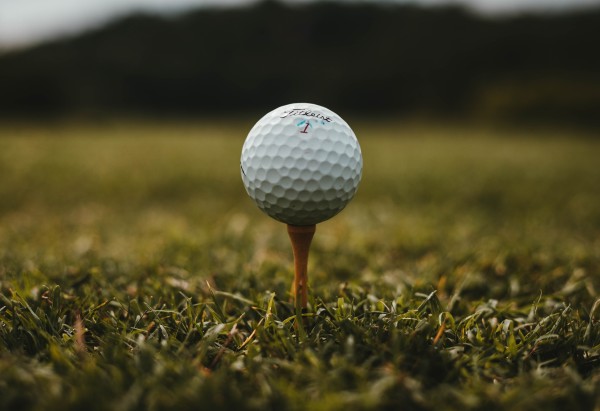 Golfing in New Zealand

Fact 4 – Jet boats, a Kiwi invention
Have you ever heard of jet boats? Unlike traditional boats using an external propeller, they draw the water from behind the boat and eject it from the back of the craft. Designed by William Hamilton in the 1950s to navigate the fast and shallows rivers of New Zealand, jet boats can be used in as low as 7.5cm (3 inches) of water and turn quickly in narrow spaces like canyons. Avid watersport fans visiting New Zealand can relax, knowing that you're never more than 128 kilometres (100 miles) from the ocean anywhere in our country. And due to the moderating effect of the ocean here, our summer and winter temperatures will differ by less than 10 degrees. From kayaking to jet boating, there's no excuse not to enjoy the magnificence of the New Zealand waters - fresh lake water or the salty ocean!
Kayaking on Milford Sound


Fact 5 – Milford Sound's Hector Dolphin
One of our rarest subspecies, the Hector Dolphin, can be found off the coast of New Zealand. Make sure you keep your eyes peeled, as they will only grow a maximum length of 1.5 metres. If you spot one, check out the Hector's dorsal fin, they look a little like a Mickey Mouse ear - more curved than other dolphin species.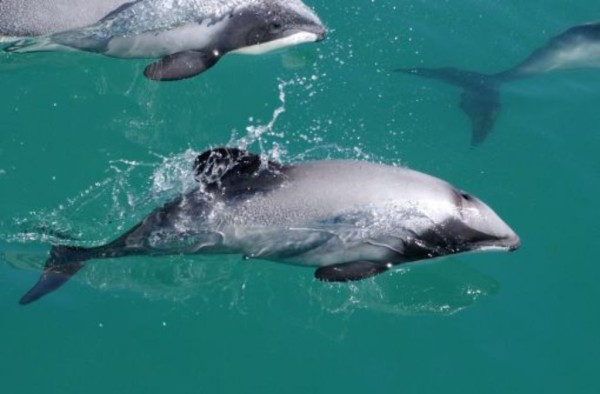 Hector Dolphin in New Zealand waters


Fact 6 – Takaka in Nelson
Every 24 hours, more than 21 million litres of fresh water spring from the ground through the cracks in the limestone at Waikoropupu, near Takaka - part of the Nelson Province. The spring is known to the locals as 'Pupu Springs' and is the largest cold water spring system in the Southern Hemisphere. This mineral rich town is also known for farming and saw milling.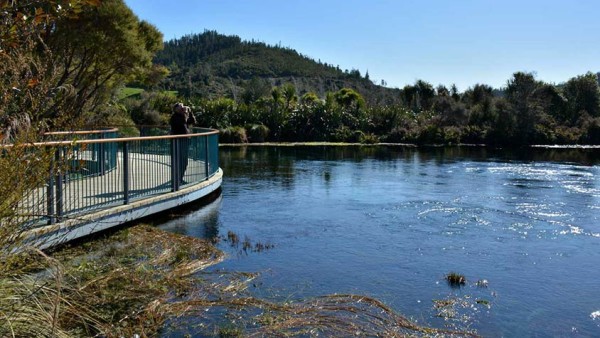 Waikoropupu Spring near Takaka


Fact 7 – Aoraki Mount Cook
In the middle of the South Island, is the impressive Mount Cook (Aoraki) National Park - named after New Zealand's tallest mountain. At 3,754, (12,316 feet) Mount Cook is the tallest mountain in Australasia, and the national park is packed with stunning hiking trails! In 1998, Mount Cook was renamed to include 'Aoraki' a Maori word meaning 'Cloud-Piercer'. Fun fact, a group of winter athletes recently skied down Aoraki for the very first time - you can watch them on the short movie 'The Sky Piercer'.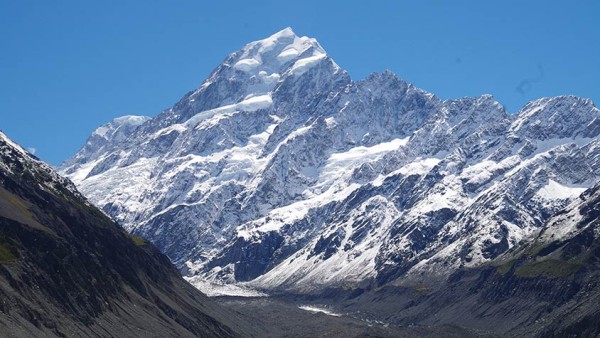 Mt Cook, also known as Aoraki - Cloud-Piercer

Fact 8 – Safe hiking haven
An added bonus to our incredible views, pristine lakes, and massive mountains - is the fact that we have no snakes or dangerous wild animals. We do have one poisonous spider, but don't worry the 'Katipo' prefers to mind it's own business by tucking itself away in the sand dunes.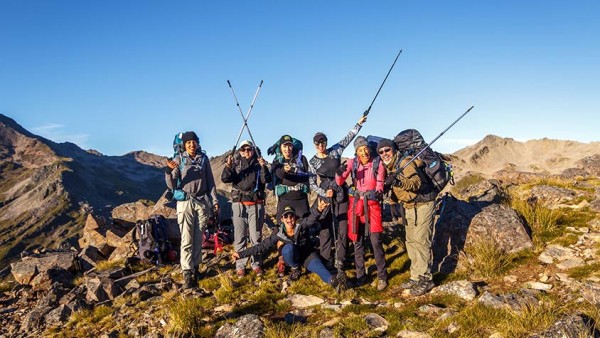 Safe from land-based predators!

Fact 9 – A land sculpted by volcanoes
With three harbours and dozens of secluded bays and beaches - our biggest city Auckland is also home to 50 volcanic cones. The majority of these have been extinct and dormant for thousands of years. Further south on the North Island, the volcanic central plateau is another area bursting with geothermal and volcanic activity. The Tongariro Crossing is arguably the most famous day-hike in the world, and it crosses a series of volcanoes and takes in amazing lunar-like landscapes.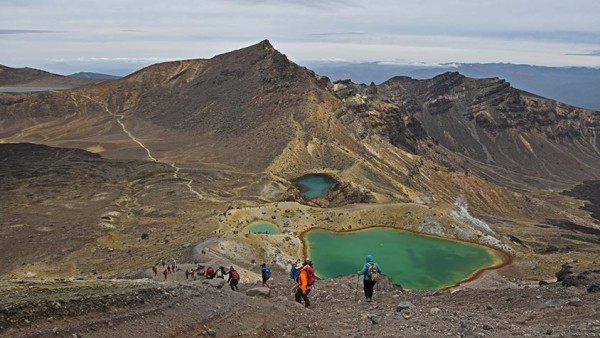 Tongariro Alpine Crossing on the North Island

Fact 10 – Christmas in New Zealand
As we're in the Southern Hemisphere, our Christmas holiday falls in the summer season, when the Pōhutukawa tree is full of crimson red blossoms. Some say that if you see the tree blossoming in early December, you'll be in for a long summer. The tree in Maori tradition brings 'Arhoa' (the Maori word for love) to the land and its people.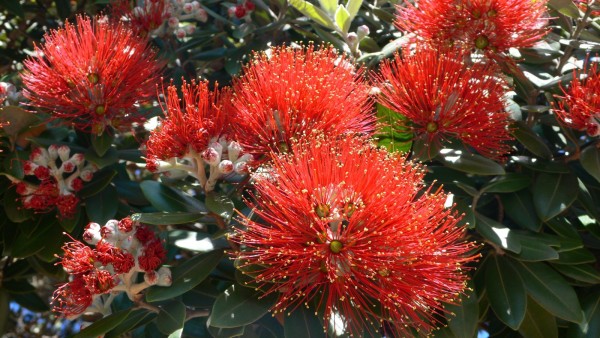 Pōhutukawa tree


So there you have it - a snippet of New Zealand "Land of the Long White Cloud". As Kiwis, we'd love to show you around and show you around some of New Zealand's hidden gems.
If these facts have got you intrigued about our beautiful country, and you're even thinking about coming and ticking off some of these epic activities off your bucket list - you can find out more here!