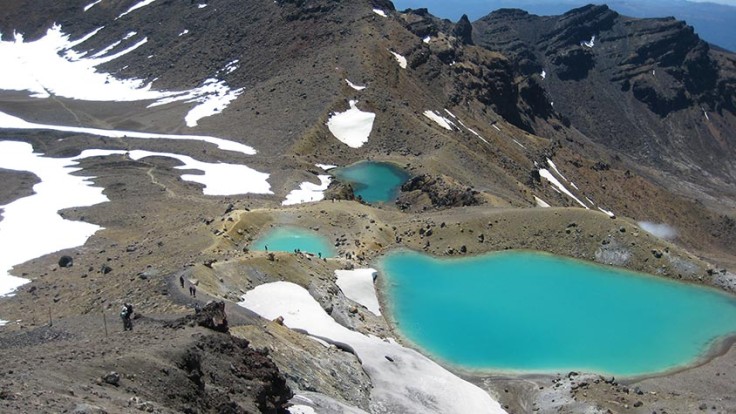 It may be surprising to hear that the Tongariro National Park is New Zealand's oldest national park. It was established in 1887 and, incredibly, was only the fourth national park to be established globally! The second park to be formed in New Zealand a few years later, Egmont National Park, was also on the North Island. Then it wasn't until 1929, when Arthur's Pass National Park was created, that the South Island had its own protected area.
Dual World Heritage area status is twice as nice
Tongariro National Park is a dual World Heritage Area, which means it's recognized both for its Maori culture and outstanding volcanic features. To Maori people (Tangata Whenua, 'People of the Land'), the volcanoes represent a core part of their history and are entwined into their ancestry and legends. The three volcanoes in the heart of the national park are Tongariro, Ngauruhoe and Ruapehu.
Ruapehu and Ngauruhoe are two of the most active volcanoes in the world. In 1995 and again in 1996, Ruapehu erupted in spectacular fashion, sending clouds of steam skyward and covering the mountain in a layer of ash. There was plenty of warning, so the area had already been evacuated for some time. Apart from a premature end to the ski season and a no-fly zone for a period of time, there were no other ill effects.
Tongariro is a study in contrasts
A real highlight of this park is the extreme contrast between barren lava flows, winter snow fields, hot springs and active craters. It makes it a fascinating place to visit. There are amazing plants surviving the harsh climate and poor pumice soils – alpine herbs, pockets of podocarp forest, dense beech forest and swathes of tussock. It's no wonder that Peter Jackson chose to shoot a number of scenes for The Lord of the Rings here - including Ithilien, Mordor and the Gates of Mordor!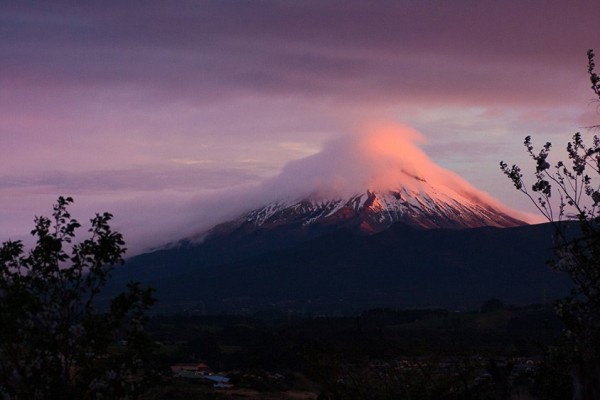 Hiking the famed Tongariro Crossing
Aside from Lord of the Rings, the park is probably best known for the Tongariro Alpine Crossing – certainly one of the best day hikes in New Zealand and often rated on international 'top 10' lists of must-do hikes. The hike is 19.4 km (12 miles) long, usually takes between 7 and 9 hours to complete and takes you from alpine meadows to the mountain summit with stunning volcanic features along the way. It's the highlight for many who come on our Kauri trip, especially as they get to relax in a hot spring at the end of the day.
What else to do in Tongariro National Park
You can also mountain bike, ski, snowboard, kayak, raft and fish in Tongariro National Park – so there's something for everyone! There's also a premium mountain bike track called the '42 traverse' requiring a bit of expertise to handle the uphill sections and technical descents – it's 46 km (28.5 miles) long and takes 4-6 hours to complete. For keen anglers, Tongariro National Park is an excellent fishing destination where you can do lake fishing or head out into the wilderness and backcountry headwaters to cast your fly line. The Whakapapa River has some great trout fishing, where visibility is generally more than 15 metres year round.