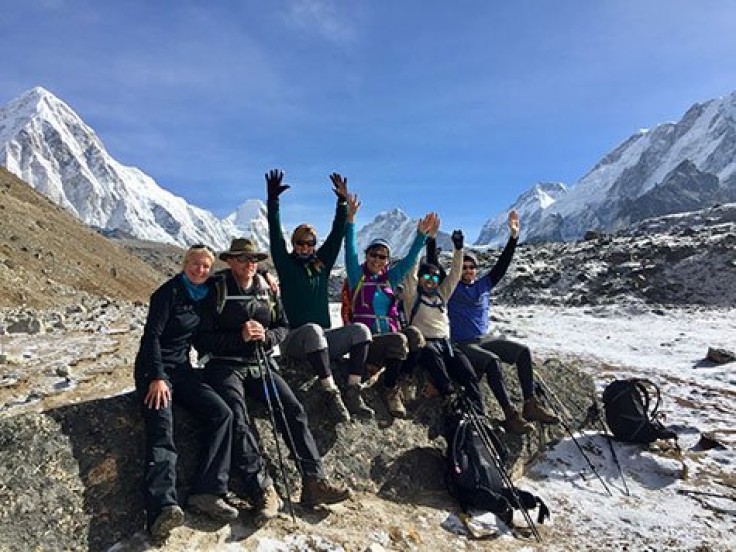 Here you'll find a list of 32 items you'll want to be sure you remember for a hike to Everest Base Camp. These are the essentials - you'll also need to consider the essential travel documents you'll need, as well as any optional extra items. For more information on our Everest Base Camp adventures head here.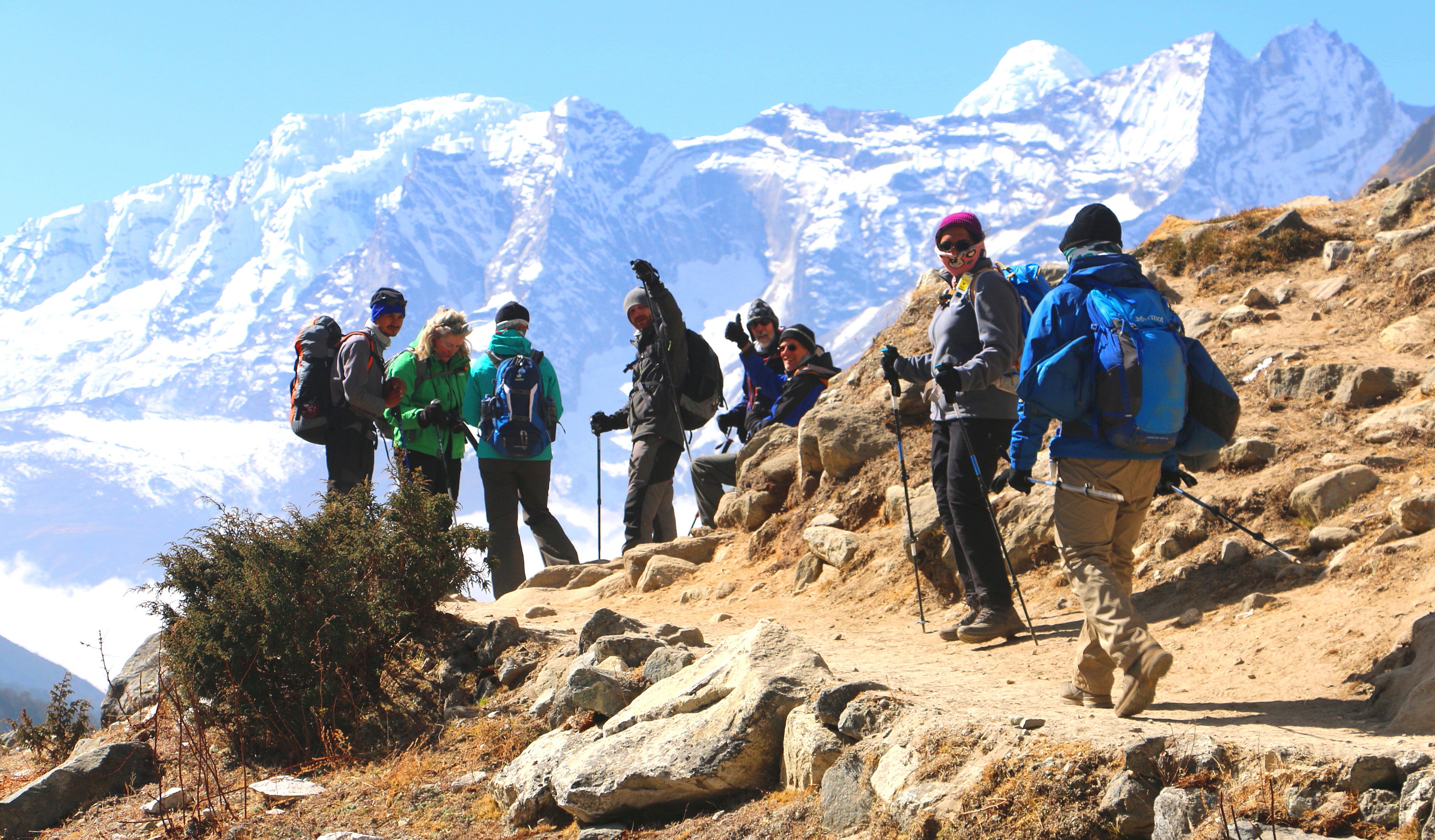 Main piece of luggage - You'll leave this in Kathmandu and only take what you need for the trail, which your porter will carry for you. We will provide one porter bag, this is a maximum weight of 10kg (22 pounds) per person, equivalent to around 50 litres of space per person.
Sleeping bag - For the tea houses. Must be rated for four seasons, and down to at least -26C (-14F). We can provide these for you if needed.
Daypack - For carrying items you'll need throughout the day on the trail. Must be well fitting with supportive shoulder straps and a waist-strap. Should be large enough for your water bottle or bladder, raincoat, fleece, camera and personal items. Size 25-30 litres (2500 cubic inches).
Hiking Boots - Waterproof boots with good ankle support and solid tread are required. Note it's very important that your boots are well broken in and comfortable before your trip.
Hiking Poles - We highly recommend bringing two poles with you to support your knees during the hikes. If you don't have your own then we provide them, though you may prefer your own for comfort and training.
Trail runners/light sandals - For casual wear, and in the tea houses in the evening.
Waterproof rain jacket/shell - A breathable, rainproof and windproof unpadded shell jacket with a hood. Ponchos are not suitable.
Waterproof/windproof rain pants - For keeping dry and warm while hiking. Wearing thermal underwear underneath these is best.
Down jacket/sweater - It gets very cold on the trail, must be 800 loft/fill compulsory and good quality - you can hire a super-down jacket from us free of charge if you like.
2 fleece sweaters/jackets - One medium-weight to wear during the day and a light one for the evenings.
1 pair of fleece pants - For evening wear in the tea houses.
2 t-shirts - Quick-dry merino wool style, cotton t-shirts are not suitable.
1 long-sleeve shirt - Quick-dry.
1 pair hiking trousers - lightweight.
1 pair shorts - Quick-dry.
Thermal underwear - One long-sleeved top and bottom set of thermal/polypropylene underwear.
Underwear
Pyjamas/nightwear
4 pairs of hiking socks - Must be good quality. At least two of these pairs must be warm so that they wick moisture away from the foot and minimise blisters.
Travel towel
Warm hat - Wool/fleece ski hat or similar.
Sun hat - Wide brimmed to protect you from the sun.
Sunglasses - With polarizing lenses to prevent glare.
Waterproof gloves - Wool/fleece gloves with a waterproof outer shell.
Water/hydration bladder - One 2 litre volume Camelbak style bladder and a 1 litre bottle.
Torch/flashlight/headtorch - With extra batteries as the cold can decrease their life.
Camera - Memory cards and batteries/charger (220V capable with plug adapter for Nepal).
Dry Bag - Waterproof bag for protecting your camera equipment.
Toiletries - Shampoo, conditioner, toothbrush, toothpaste, soap, facecloth, prescription medications, glasses/lenses, shaving gear, feminine hygiene products, wet wipes, hand sanitiser etc.
Personal first aid kit - For any essential items including strapping tape, prescription medications and antibiotics that you know you'll need e.g diarrhea, food poisoning, cold and flu, pain relief, hydration salts, and blister treatment if you are prone to blisters. Your guides also carry a comprehensive group first aid kit.
Sun-block and lip balm - Maximum SPF UVA/UVB broad spectrum recommended all year in Nepal.
2 buffs or bandanas -

One fleece to protect your face and airways in the cold air at altitude, and a thin one for the dusty trail. Easy to purchase in Kathmandu.