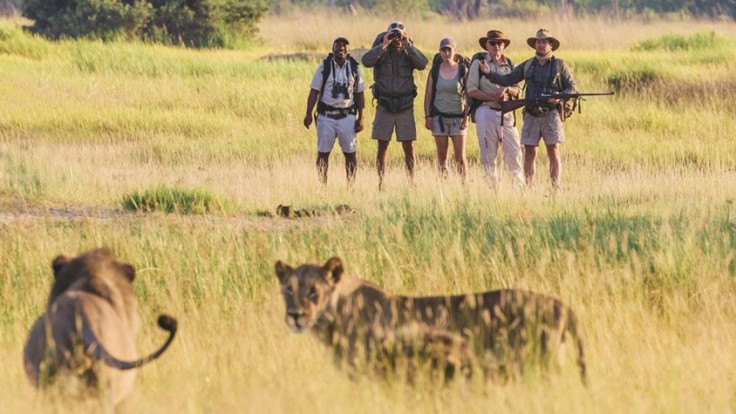 Africa is an animal-lovers paradise, the wildlife viewing is unrivaled and a day out on wilderness safari is a day well-spent. Here, the locals respect the animals a great deal and protect them ferociously. Most of the wildlife is contained in National Parks, so you shouldn't see a lion strolling down the street, but make no mistake - this is a wild place (and dangerous... if you're a tasty looking zebra).
The animals you might see on safari in Africa
You've probably heard of 'the big 5'. It's here that you'll find them; lions, leopards, rhinoceroses, elephants, and buffalo. You can see them in various places all over Africa, so we've listed some of the best viewing spots for you.
Lions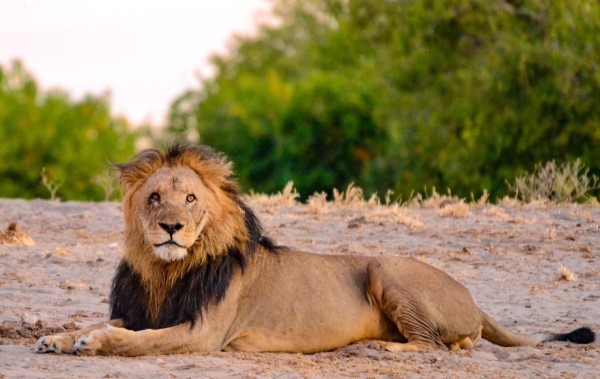 Where to find them:
Kenya - Maasai Mara National Reserve
Tanzania - Ngorongoro Crater, Serengeti National Park, Selous Game Reserve
Botswana – Okavango Delta
South Africa – Kruger National Park
Leopards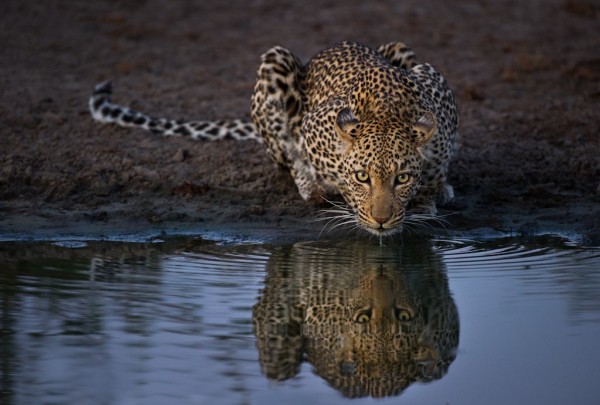 Where to find them:
South Africa – Sabi Sand Reserve in Kruger National Park
Tanzania – Serengeti National Park, Ngorongoro Conservation Area
Kenya – Maasai Mara National Park
Botswana – Okavango Delta
Rhinoceros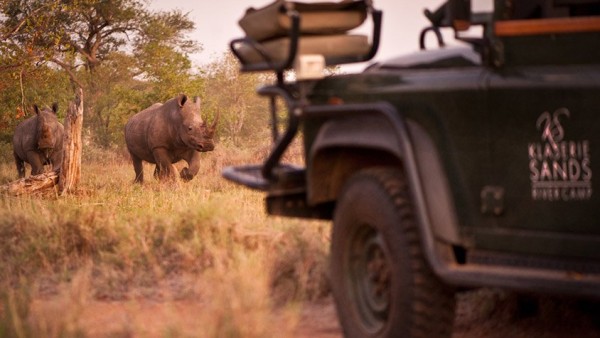 Where to find them:
South Africa – Pilanesberg National Park
Namibia – Etosha National Park
Kenya – Ol Pejeta Conservancy, Lake Nakuru National Park
Zimbabwe – Hwange National Park
Elephants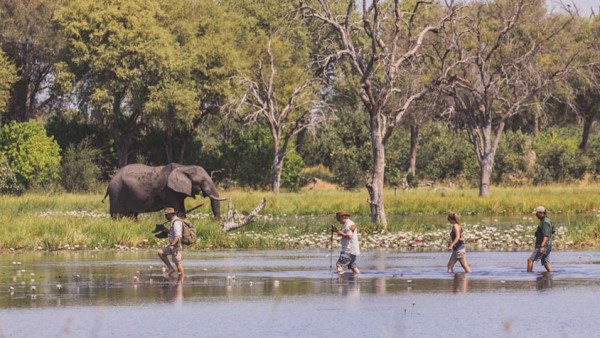 Where to find them:
Botswana – Chobe National Park, Okavango Delta
Kenya – Tsavo East National Park, Amboseli National Park
Tanzania – Serengeti National Park
South Africa – Kruger National Park
Buffalo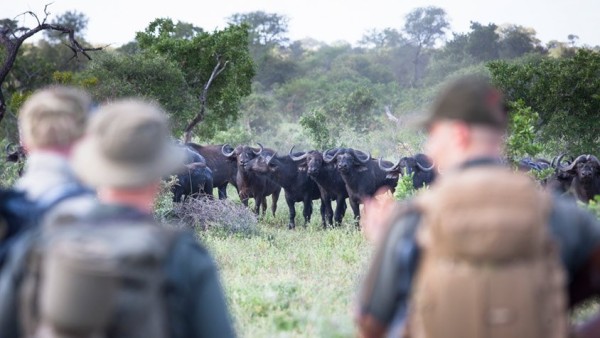 Where to find them:
Botswana – Chobe National Park
South Africa – Kruger National Park
Namibia – Etosha National Park
If you don't manage to tick Africa's 'Big 5' off of your list whilst you're there, you won't be left short - the hippopotamus, cheetahs, wildebeest, giraffe, zebra, crocodiles and MANY MORE animals will be on hand to distract you.
What you should pack for your safari
Africa is hot year-round so you'll need to pack for the climate as well as packing practically for the activities you're planning on taking part in. Check out some of our tips below:
Try to wear long-sleeved tops and pants – this will help to protect you from the mozzies and the sun
You should wear comfortable shoes (or boots if you're on a walking safari)
A wide-brimmed hat to protect you from the sun
Sunglasses (and prescription glasses if you need them)
YOUR CAMERA - these are moments you'll want to capture. Try to bring a spare battery or portable power bank to charge your equipment on the go
Insect repellent
Binoculars
A backpack - for day use you should aim for something around 28L
Cash - there won't be any EFTPOS machines in remote locations if you want to buy souvenirs
Wear layers - it can be chilly in the mornings and at night, layers will help you to adjust as the temperature changes
If you're camping – check with your guide, you'll need clothes and toiletries for the days that you will be away. For everything else, it's just the same as packing for a holiday! Swimwear, lounge clothes, shorts, dresses and anything else you'll use day-to-day when you're away.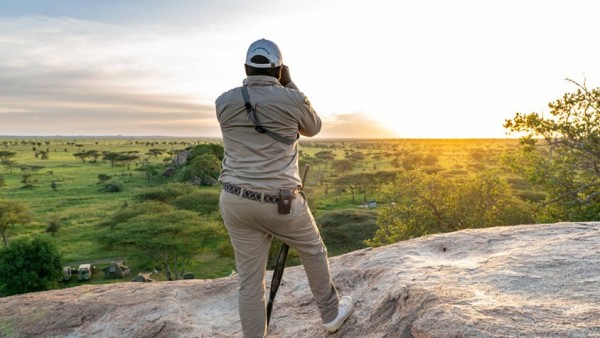 The different types of safari
Jeep Safari
The most popular type of safari in Africa is a jeep safari and it definitely has its perks. You'll be accompanied by a driver-guide that will safely drive you around the national parks so you can relax from the comfort of your seat as you scan the horizon for animals. These guys know all of the tricks of the trade and will do everything they can to get you close to the wildlife (safely), they'll even throw in a few interesting facts in along the way.
You can also opt for the self-drive option and whilst there is something special about driving yourself through these plains, you do need to pay a lot of attention to where you're going and you're not privy to the intuition that comes with years of experience of driving in these regions.
Walking Safari
Fancy taking a walk on the wild side? That's right, you can actually go on a walking safari, with a few guides to keep you safe of course! This is a completely different experience to the jeep safari, you'll not only be looking for the big game but all of the things you can't see from a vehicle, like animal tracks, insects, the vegetation. The best thing about this option? You can watch the animals whilst not disturbing them, see exactly how they act and what they do when they can't hear the sounds of jeeps and excited tourists.
Horseback Safari
Maybe you'd like to be a part of the herd and travel with the pack? You can experience everything safari from horseback and ride alongside buffalo, wildebeest and all of the game in between. There are options for both beginners and experts and it is another great way to get close to the animals without disturbing them.
Kayaking Safari
If your happy place is with a paddle in hand, you can glide through the still waters of the Okavango Delta by kayak and enjoy the wildlife and tranquility as you go. With no engine noise and no pollution, you can get up close to some of the biggest animals in Africa. After paddling all day, you can settle on the river banks by night to camp under the stars and listen to the wildlife as it moves through the darkness.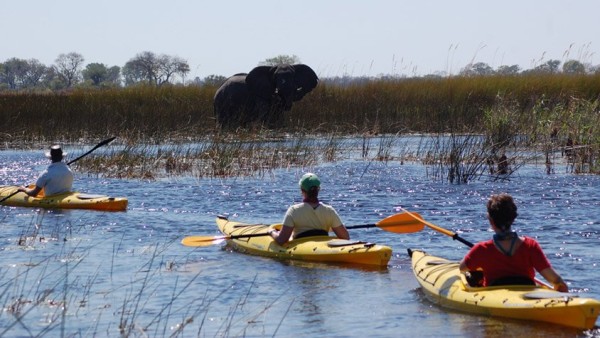 Will I be safe on safari?
Statistically, driving to your local store in your own neighborhood is far more dangerous than going on a game drive in one of Africa's many reserves. You're far more likely to come into car trouble whilst in the country than animal trouble – and even those chances are very low!
Of course, there is some risk attached to being around wild animals but you'll be happy in knowing that your safari guide is on hand to keep you safe. And as far as he or she goes, you should know - it's not easy to become a safari guide! These guys go through rigorous training (especially those accompanying you on a walking safari) and they are ready for all kinds of scenarios.
Animals themselves are pretty good at letting you know when to back off. Most will give a warning charge if they're unhappy and your savvy guide will know it's time to move on.